The Thecus W4000 is an easy-to-use four-bay NAS solution, great for small- to medium-sized businesses to protect their data and optimize their productivity. It's powered by an Intel Atom dual-core platform, 2GB DDR3 RAM, and dual LAN ports, and features one eSATA, two USB 3.0, and two USB 2.0 ports for storage expansion or device sharing. An HDMI and a VGA port are also built onboard for use with an external monitor.
This NAS unit runs on Windows Storage Server 2012 R2 Essentials, a storage server platform from Microsoft which is pre-installed on an integrated SSHD. A great pairing with the NAS hardware, this software allows businesses to protect, centralize, organize, and access their data anywhere by using almost any device. This Windows Server software also simplifies Microsoft's cloud-based applications and services, including Microsoft Office 365 and Microsoft Azure. If you're looking for a powerful yet affordable answer to the data needs of your growing business, look no further.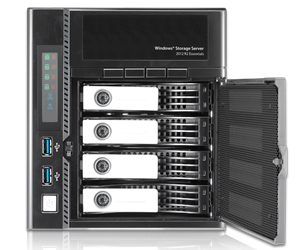 Powerful Hardware Platform
The Thecus W4000 is outfitted with an Intel Atom D2701 (2.13GHz Dual Core) processor, 2GB DDR3 memory, and dual 10/100/1000M Ethernet ports for fast and responsive access to your data and files.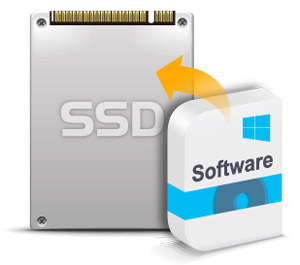 Enhanced Boot Drive - Embedded SSD
To ensure the best performance possible, each WSS 2012 R2 Essentials copy is pre-installed on an embedded solid state drive. These boot drives are independent from the drive bays and allow for seamless setup and integration.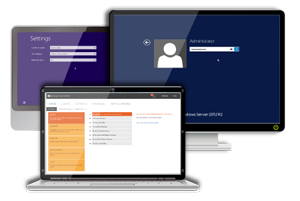 Windows Storage Server 2012 R2 Essentials
Windows Storage Server 2012 R2 Essentials is the latest version of Windows Storage Server that is designed for small businesses that want to leverage cloud services in a NAS appliance. It enables cross-premise functionality, providing small businesses with robust on-premises solution for file and print, client backup and restore, secure remote access, and identity management services, combined with optional off-premise services supported by Microsoft.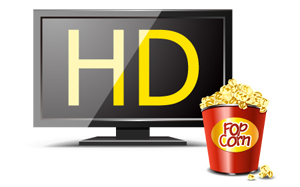 Built-in HDMI Output
Turn your NAS into the ultimate multimedia hub! An inbuilt HDMI output allows you to connect your NAS directly to your TV for media streaming and easy device management.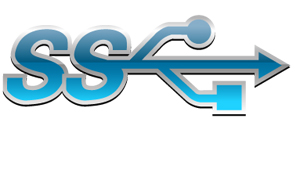 USB 3.0 Connectivity and eSATA
The next generation of connectivity is here with speeds 10x faster than USB 2.0. Whether connecting digital cameras and smart phones, backing up large external hard drives, or extending the capacity of your NAS, USB 3.0 will make sure it's done in no time at up to 5 Gbit/s. Backwards compatibility adds the connectivity of a world full of USB 2.0 and USB 1.1 devices to get the best combination of speed and universal access. An eSATA port is also included for connecting an external storage device.