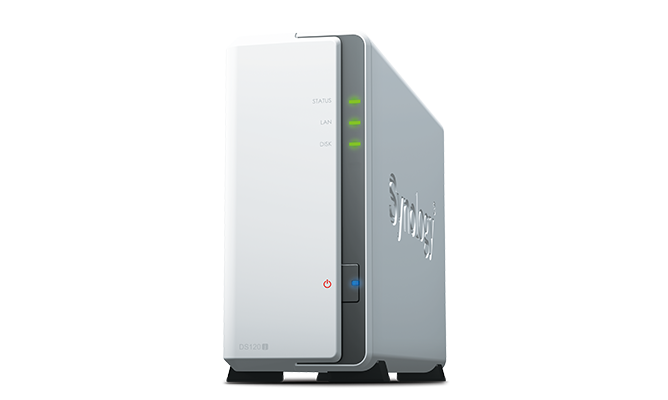 DiskStation DS120j
Your personal cloud solution for effortless data management
Easy to use, the Synology 1-bay DS120j is an ideal first NAS for everyone. It keeps your family photos, videos, and other personal files at a centralized place, letting all household devices instantly access them whenever they want via computers of different operating system or mobile apps. It can also be used to sync all cloud storage services and allows for easy data backup. Built-in security system will shield your data from cyber attacks.
Seamless integration with your mobile devices
Synology mobile applications are designed to allow quick and secure access to your data wherever you are.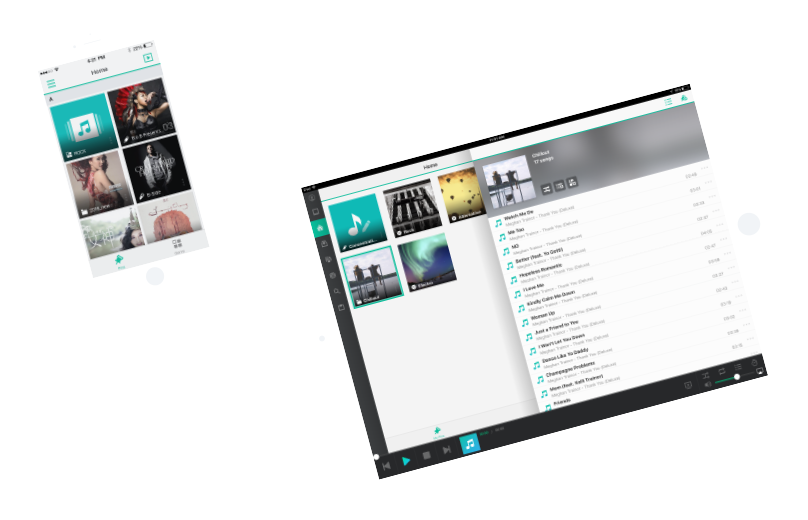 DS Audio
DS Photo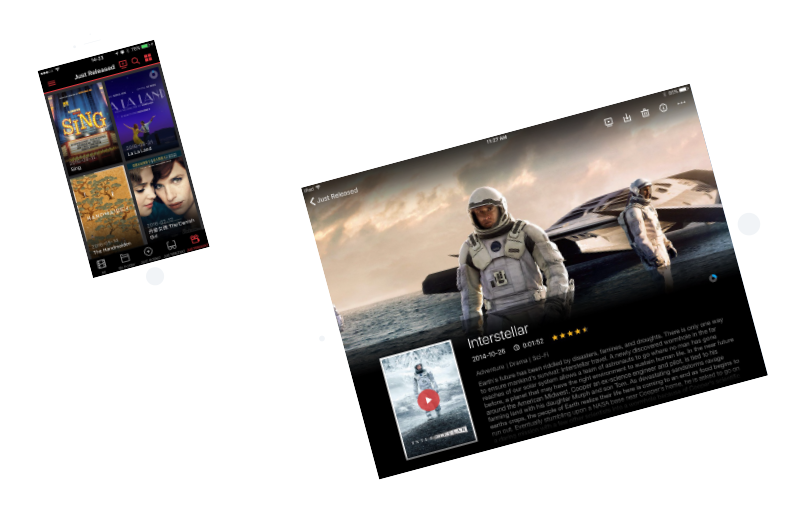 DS Video
Centralized backup solution for your digital devices
Synology's comprehensive multi-version backup solution protects your digital assets on computers (Windows/Mac) and mobile phones (Android/iOS) against malicious attacks, including the rising encryption-based ransomware threats.
Easy file access with QuickConnect
Access files on your Synology NAS over the Internet without the hassle of setting up port forwarding rules, DDNS, or other complicated network settings. QuickConnect allows you to connect via a secure, customizable address, so that you can instantly access media and work files on any Internet-connected device with no additional charge.
File Server/Management
Powerful built-in file management and sharing services.
Multimedia
Complete multimedia solution for management, streaming, and playback.

Hyper Backup
Store multiple backup versions with block-level incremental data backup and cross-version deduplication.
DSM UI
Award-winning operating system with an intuitive user interface and powerful capabilities.

Security
Comprehensive built-in security tools are constantly updated to protect your devices against evolving threats.

All-in-one server
Save additional investment by integrating various network services, web/mail services, and management applications into your NAS.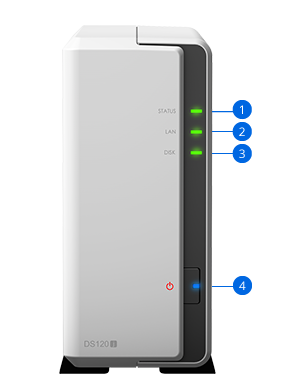 1. Status indicator
2. LAN indicator
3. Drive status indicator
4. Power button and indicator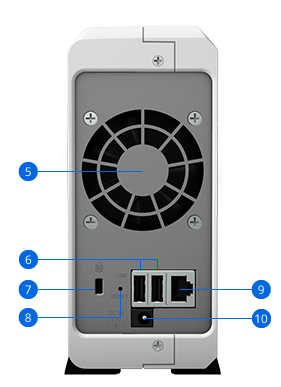 5. Fan
6. USB 2.0 port
7. Kensington Security Slot
8. Reset button
9. 1GbE RJ-45 port
10. Power port