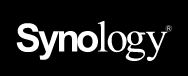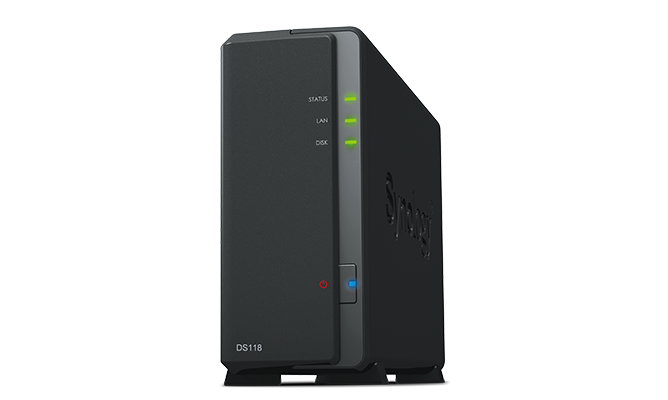 DiskStation® DS118
High-performance 1-bay NAS for small office and home users
Versatile, powerful and compact storage server
Synology DS118 comes with a new 64-bit quad-core processor, delivering excellent data transfer speed and 10-bit 4K H.265 video transcoding on the fly.
Performance
Over 113 MB/s and 112 MB/s sequential reading and writing
Eco-friendly
9.4 W / 4.22 W Access / Hibernation power consumption
Ultimate file management and sharing
File Station is a web-based, fast and secure management tool built to allow easy, drag-and-drop operations without requiring any complex setup on Mac or PC. Advanced search and filtering tools allow for easy organization and file sharing. For complete compatibility, DS118 supports the following protocols: AFP, FTP, iSCSI, NFS, SMB, and WebDAV.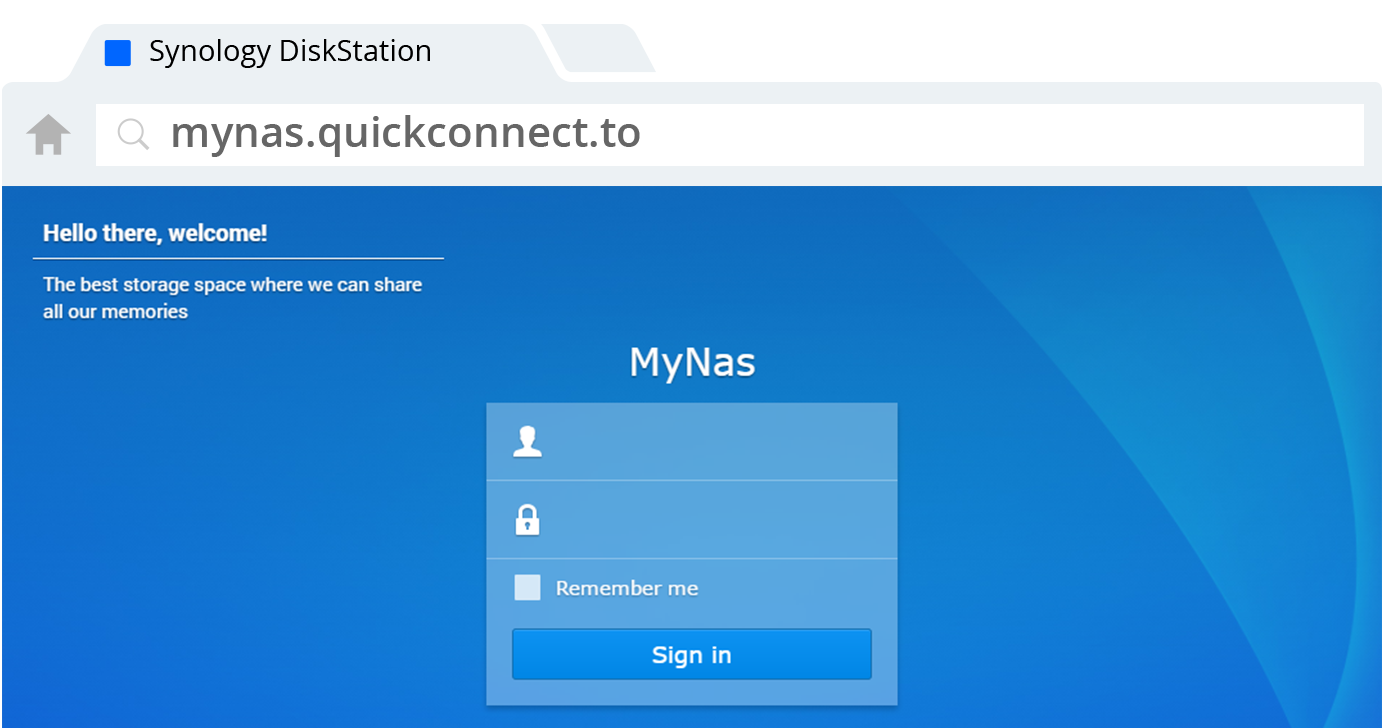 Easy file access with QuickConnect
Access files on your Synology NAS over the Internet without the hassle of setting up port forwarding rules, DDNS, or other complicated network settings. QuickConnect allows you to connect via a secure, customizable address, so that you can instantly access media and work files on any Internet-connected device with no additional charge.
Stream content to your TV
Turn your Synology NAS into a home media hub and stream your digital contents to computers, mobile devices, Samsung TV, Apple TV, Google Chromecast, and DLNA devices.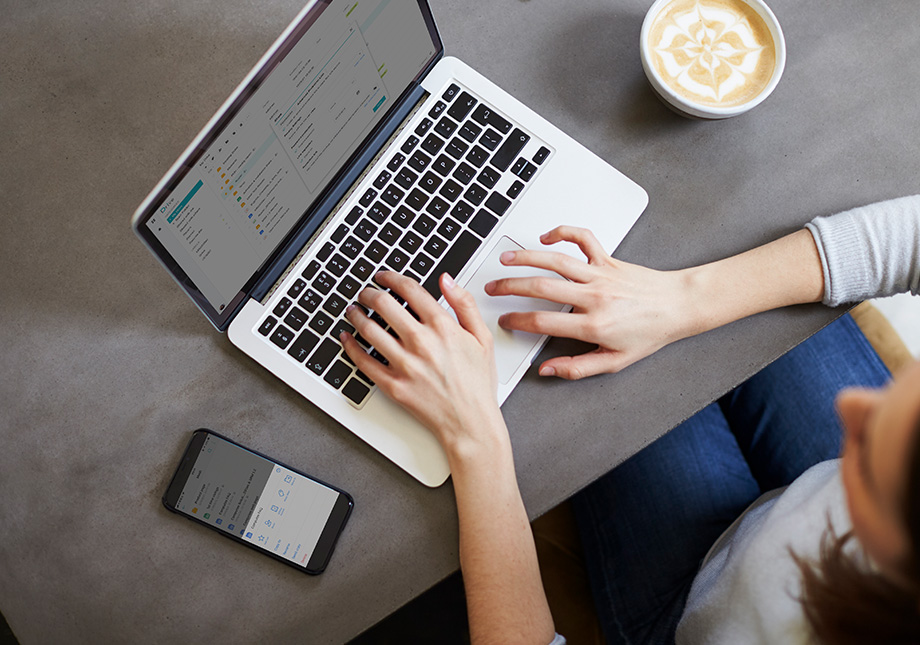 Access and sync your files seamlessly
Synology Drive provides a built-in universal portal to access your data anytime and anywhere, and synchronize all your files across platforms, including Windows, macOS, Linux, Android, and iOS.
Sync files on demand:

Save the storage space and network bandwidth of your PC.

Go back in time:

Easily retrieve previous versions of your shared files.

Back up your data:

Protect your files as scheduled or in real-time.
Powered by Synology DiskStation Manager

Surveillance Station
Complete surveillance solution for recording, monitoring, and management.

Desktop Backup
Simplified backup solution for your Mac, PC, and mobile devices.

Public Cloud Integration
Back up and synchronize data easily between public cloud accounts and your NAS.

DSM UI
Award-winning operating system with an intuitive user interface and powerful capabilities.

Security
Secure data with comprehensive built-in security tools to protect your devices against evolving threats.

Multimedia
Complete multimedia solution for management, streaming, and playback.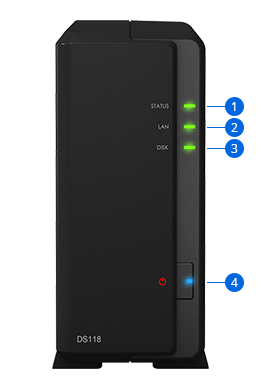 1 Status indicator
2 LAN indicator
3 Drive status indicator
4 Power button and indicator
5 System fan
6 Reset button
7 Kensington Security Slot
8 USB 3.0 port
9 1GbE RJ-45 port
10 Power port