HAT5300 Series 3.5" SATA HDD
High-performance, reliable hard drives for Synology systems
Enterprise storage drives for Synology systems
Synology HAT5300 HDD offers class-leading performance thanks to tight integration with DSM and Synology hardware. With over 500,000 hours of in-house validation testing and backed by Synology's 5-year limited warranty1, the HAT5300 series brings unmatched reliability to Synology deployments.
Performance
Up to 274 MB/s sustained data transfer2

Optimization
Up to 23% faster sequential read in Synology NAS3
Reliability
Purpose-built for Synology servers running 24/7
Updates
One-click drive firmware updates through DSM
Consistent performance scaling
Through testing and optimizations, HAT5300 series HDD has been tuned to deliver up to 23% higher sustained sequential read performance3 in demanding multi-user environments.
Built for peak performance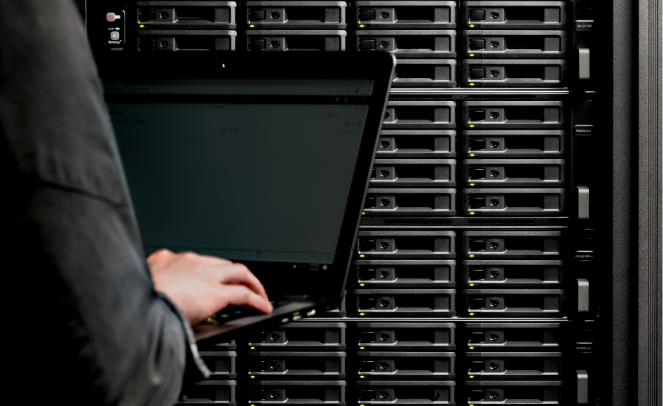 Rigorous validation
Over 500,000 hours of stress testing with Synology devices4 ensure that HAT5300 drives can withstand even the most demanding enterprise environments and deliver highly reliable performance.
Stress tests
1000+ cycles
Cumulative testing
500K+ hours
One-click firmware upgrades
Automatic firmware update notifications and one-click installation through DSM minimizes maintenance workload and reduces the chance of oversight.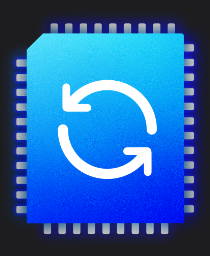 Durability for 24/7 environments
With an MTTF5 rating of up to 2.5 million hours, the HAT5300 series HDD supports a workload of 550 TB per year and persistent write cache technology to minimize data corruption in the event of sudden power loss.
MTTF rating up to
2.5 million hours
Workload support
550TB/Year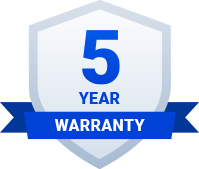 5-year warranty
At Synology, we are committed to product innovation and quality. HAT5300 drives are backed by a 5-year limited warranty that includes technical support and hardware replacement services to maximize your return on investment.
Notes:
1. The warranty period starts from the purchase date as stated on the receipt of purchase.
2. Maximum sustained data transfer speed of HAT5310-18T drives.
3. Performance testing was conducted by Synology using 12 drives on an SA3600, configured using RAID 5, against similar class drives (Enterprise) with IOMeter (64KB blocks). Results are for reference only. Actual performance may vary depending on workload, testing methods, and how devices and software are configured.
4. Among the HAT5300-4T, HAT5310-8T, HAT5300-12T, HAT5300-16T, and HAT5310-18T drives, 500,000 hours of hard drive tests have been conducted with Synology devices to maximize the compatibility of these drives with Synology devices.
5. Mean Time to Failure (MTTF) is not a guarantee or estimate of product life; it is a statistical value related to mean failure rates for a large number of products which may not accurately reflect actual operation. Actual operating life of the product may be different from the MTTF.
6. Product images are for illustrative purposes only. Actual product may appear with different labeling or housing, which do not affect the performance characteristics of the product.