The Fantom Drives G-Force3 external hard drive delivers performance and massive capacity in a compact, stylish design. It utilizes the latest generation USB 3.0 interface to get the jobs done quickly, and the stylish brushed aluminum enclosure is yet rugged and thermally conductive to keep your drive and precious data protected. Whether you expand the storage and protect your digital assets, the Fantom Drives G-Force3 will get you covered, while keeping your tablet clutter-free.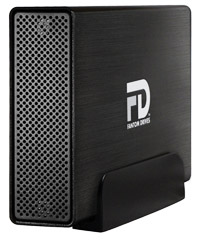 Quality & Durability
Fantom Gforce3 USB 3.0 hard drives features the ruggedness and durability you've come to expect from Fantom Drives complete with a fan-free design for a virtually silent operation. Choose from the available capacities from 500GB, 1TB, 2TB, 3TB, 4TB, 5TB, 6TB or 8TB for maximum flexibility at the speed of 5Gb/sec.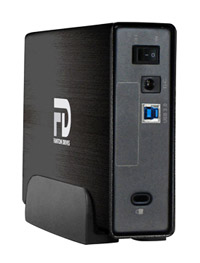 Reliable Storage Solution
So, whether you want to have an expansion drive for your built-in hard drive or you want an affordable backup solution, the Fantom Gforce/3 USB 3.0 external hard drive is the best external hard drive for you.