AS3202T
An evolved processor provides even more reliable performance
In addition to being equipped with a powerful Intel quad-core processor, the AS3202T also features enhanced graphics processing speed. It provides high reliability, multi-tasking and ultra high resolution multimedia playback functionality. Real-time transcoding and scheduled transcoding functions are also provided, allowing you to enjoy an optimal playback experience no matter what device you use.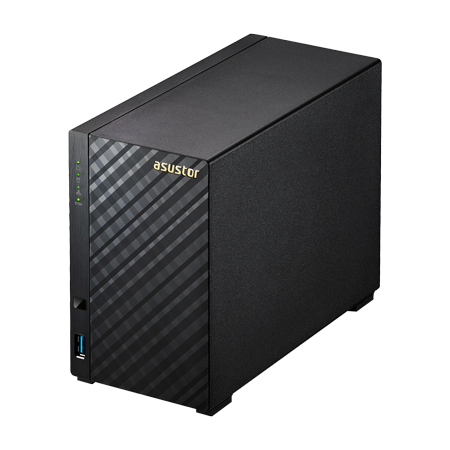 Equipped with an Intel Celeron quad-core processor (faster graphics processing speed).
Local HDMI multimedia output (1080P and high-definition multi-channel audio).
Hand screw design for toolless installation.
Stylish diamond-plate finished cover design.
Equipped with hardware transcoding engine.

Equipped with an Intel Celeron quad-core processor
AS3202T is powered by Intel Celeron quad-core processor, equipped with 2GB of dual-channel memory, and feature read speeds of over 112 MB/s and write speeds of over 110 MB/s under RAID 1 configurations.
Supercharge your multimedia experience
You no longer need to worry about running into resolution compatibility issues when playing videos on your phone, tablet or computer. Media Converter utilizes a quick and simple conversion method, allowing you to execute conversion tasks in the background.
The exclusive built-in Hyper-Transcoding technology was expertly crafted by ASUSTOR. This technology utilizes the Intel CPU hardware acceleration function to make video file conversions faster and simpler than ever before. Using Hyper-Transcoding to convert video files can reduce the normal conversion time by at least 10 times.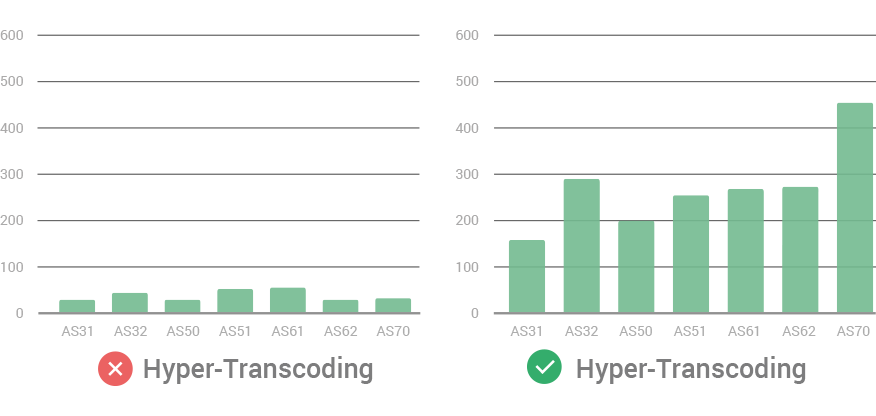 Dual-channel power
The AS32 models support dual-channel memory, be able to smoothly playback 4K video. Furthermore, AS32 series devices are not only energy efficient, but offer a combination of performance and price that is unmatched in its class. Get ready to enjoy brilliant ultra high-definition 4K video from the comfort of your own home!

Add modern flair to your favorite space
The AS32 series devices redefine the aesthetics of a NAS. The stylish diamond-plate finished cover makes it an elegant addition to any space, no matter if it is a family room, living room or office.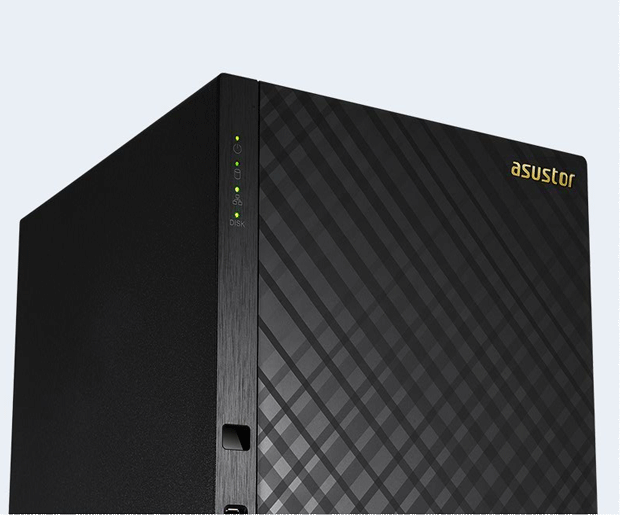 Toolless installation
The AS32 series' sliding outer cover design allows it to be conveniently removed when needed. The inner hard disk rails and outer cover all use hand screws allowing for the simple installation of hard disks without any extra tools.

Hardware encryption engine
Protecting your data is ASUSTOR's top priority. The AS32 series devices feature Intel AES-NI encryption engines, allowing data to be completely protected from the moment it is first stored on the NAS. This means that you never have to worry about your confidential data falling into the wrong hands even if your hard disks become lost or stolen. The built-in hardware encryption engine also features read speeds of over 111 MB/s and write speeds of over 79 MB/s for encrypted data providing an optimal combination of file security and system performance.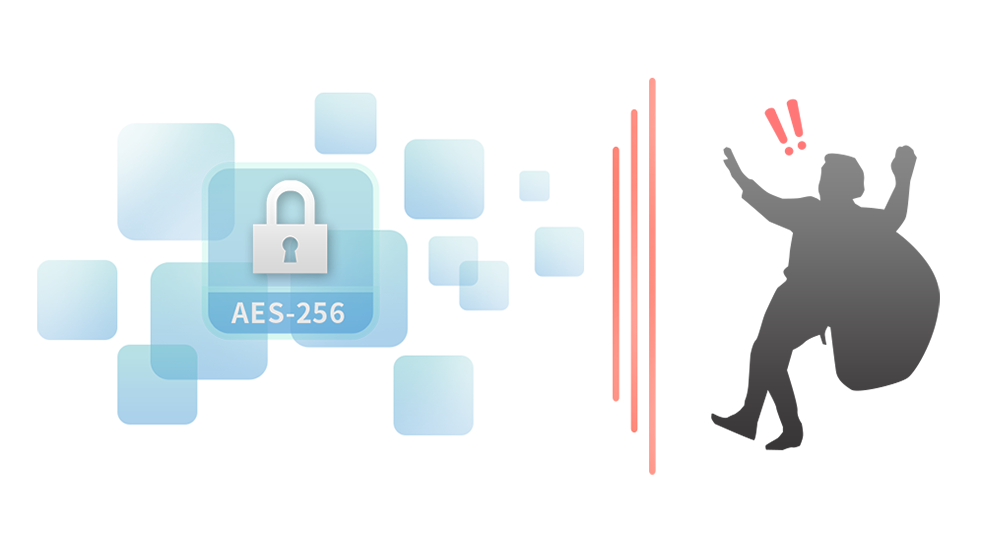 Create the Ultimate Home Multimedia Center
Enjoy electrifying digital entertainment on demand with ASUSTOR NAS. The built-in HDMI interface and variety of multimedia Apps let you to enjoy all of your favorite multimedia from your NAS by directly connecting it to an LCD/LED TV or amplifier.
ASUSTOR NAS supports Full HD (1080p) output, allowing you to savor your movies, TV shows, music and photos in high definition. What's more, through ASUSTOR's App Central, you can install additional multimedia server Apps such as UPnP Media Server and iTunes Server giving your NAS the ability to stream multimedia content to your computers, TVs and mobile devices.
Additionally, you can also further add a surround sound amplifier to create an unprecedented high definition multi-channel listening experience. Imagine watching your favorite racing movie and being immersed in the roar of the engines. Feel the thrill and the sense of speed as you listen to the sounds of cars whizzing by. Prepare for an unparalleled entertainment experience that will have you on the edge of your seat.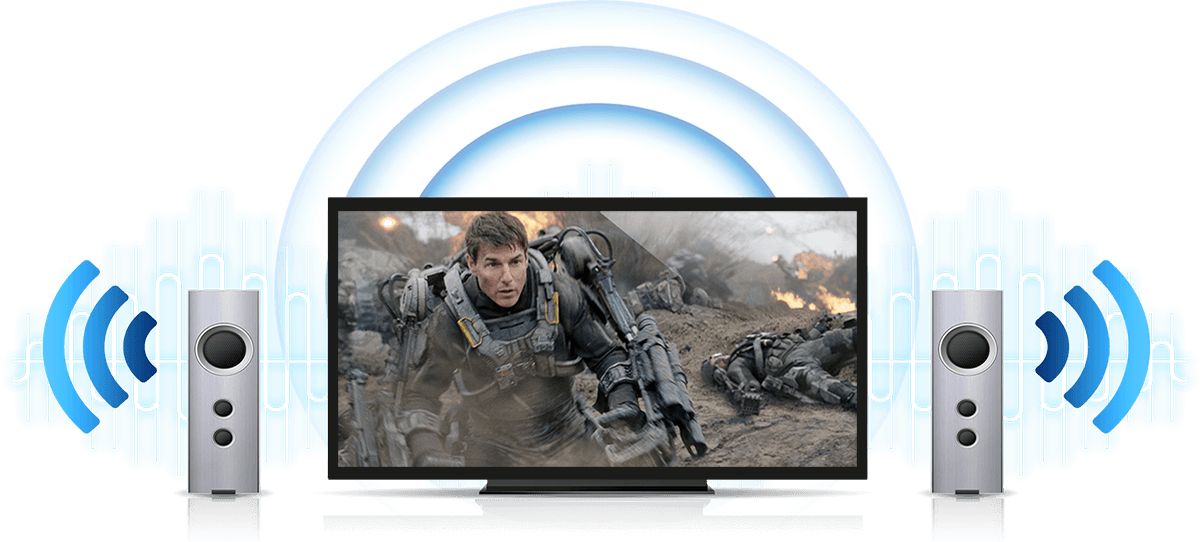 Even More Reliable After-Sales Service
ASUSTOR has extended the warranty period on all of its products to three years, continuing to make customer service a huge priority. It is ASUSTOR's mission to continue to provide its customers with products of the highest quality along with only the most reliable and attentive after-sales service and technical support.
Unleash unlimited potential
The applications that come pre-installed with each ASUSTOR NAS device are just the beginning. At your convenience, you can browse through and download any applications that pique your interest from App Central. App Central allows you to explore the unlimited potential of ASUSTOR NAS devices while creating a personalized NAS device for yourself.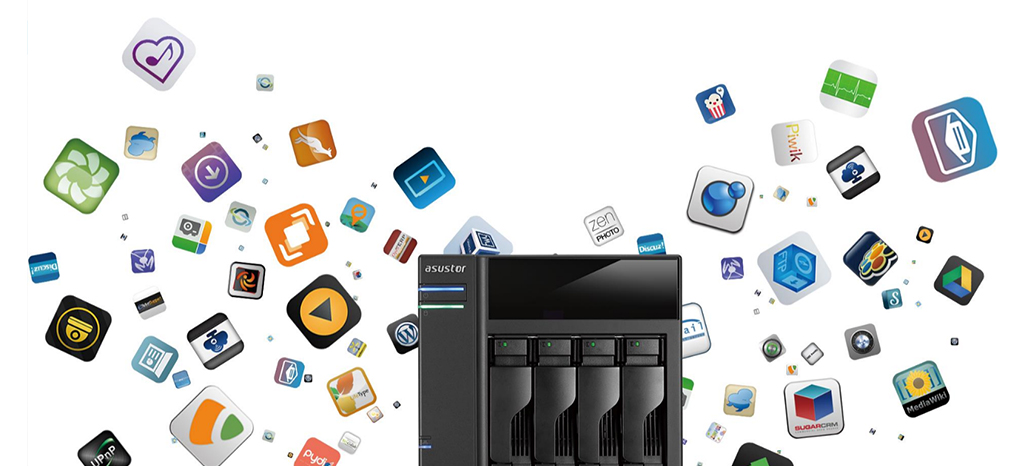 Ultimate Power Saving: System Automatically Enters Sleep Mode
ASUSTOR NAS offers exclusive support for automatic sleep mode, allowing the NAS to automatically enter system sleep mode after it has been idle for specified period of time. In addition to extending the life of the system and hard disks, this feature can also help you save a significant amount on energy costs.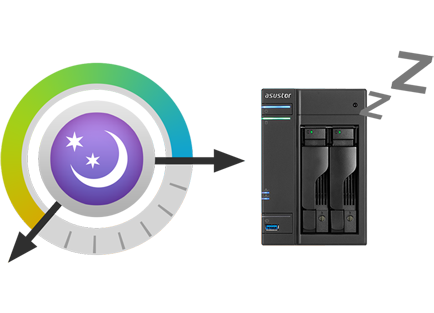 Smart Fan
Automatically adjusts fan speed according to system temperature.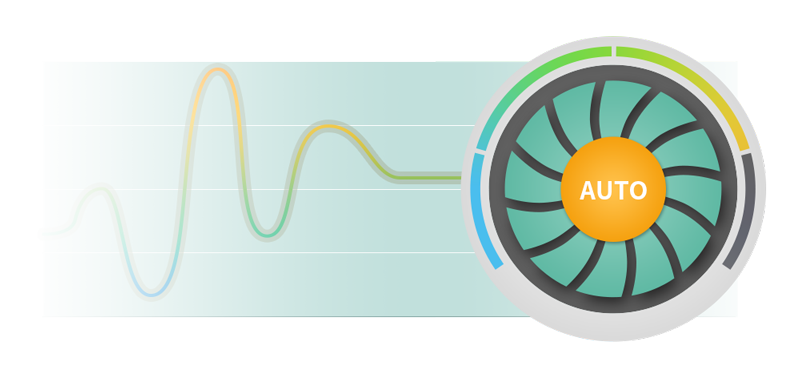 Simple, intuitive and easy to use
ASUSTOR Data Master (ADM) is the dedicated operating system for all ASUSTOR NAS devices. If offers an intuitive and familiar user experience similar to most tablet device interfaces, effectively providing zero learning curve.

24/7 convenient file access and backup
ADM provides seamless cross-platform file sharing, allowing you to easily access your NAS from Windows, Mac OS X, or Unix-like operating systems. Furthermore, your data is always within reach no matter if you are using a PC, notebook, tablet or smartphone. ASUSTOR NAS offers a complete host of data protection and backup solutions. Features such as RAID and two-way transfer support offer bullet-proof protection and flexible application. Savor a stress free and liberating user experience.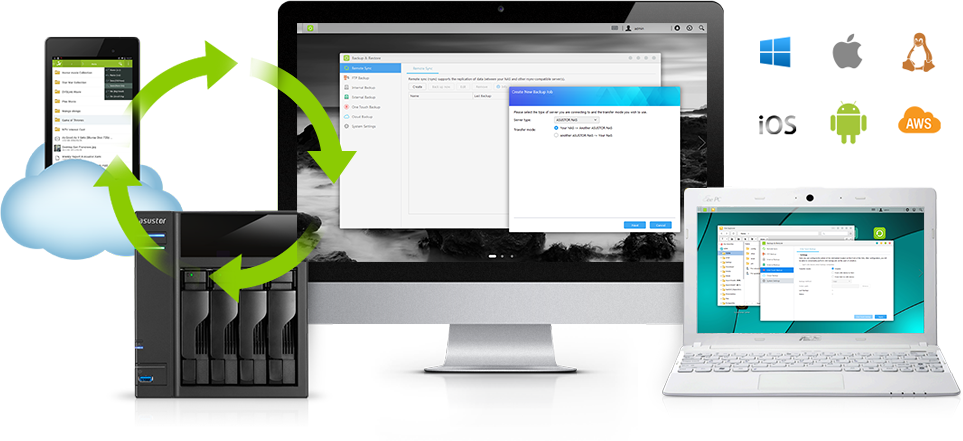 Light up your digital life
ASUSTOR NAS offers a variety of exciting digital entertainment possibilities. From multimedia streaming, to high quality audio experiences to the game-changing ASUSTOR Portal, all can be had via free add-on Apps.
Firewall
Use ADM Defender's firewall to control access to your NAS. Ensure the security of your system by deciding who has access to your NAS and who doesn't.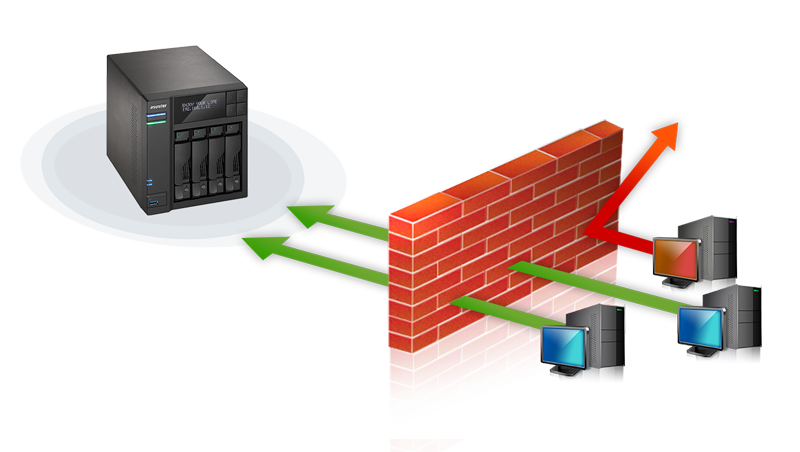 Web access
File Explorer is also able to facilitate file sharing over the Web. An internet connection and a Web browser are all you need. Users on the NAS simply need to open ADM in their favorite Web browser to begin sharing, uploading and downloading files with File Explorer.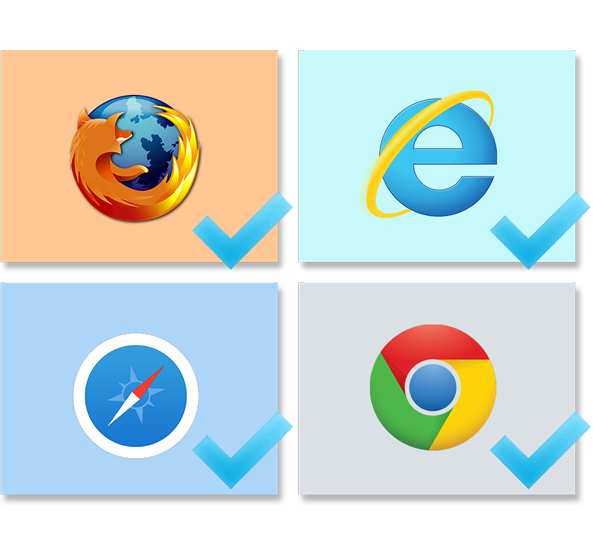 Intelligent features
Download Center also offers many intelligent features such as RSS downloading (broadcatching) and scheduled downloads. With RSS downloading, you can have Download Center automatically search RSS feeds for torrents of your favorite content and then have that content automatically downloaded to your AUSTOR NAS as soon as it is released. This feature is great for regularly released content like TV shows.