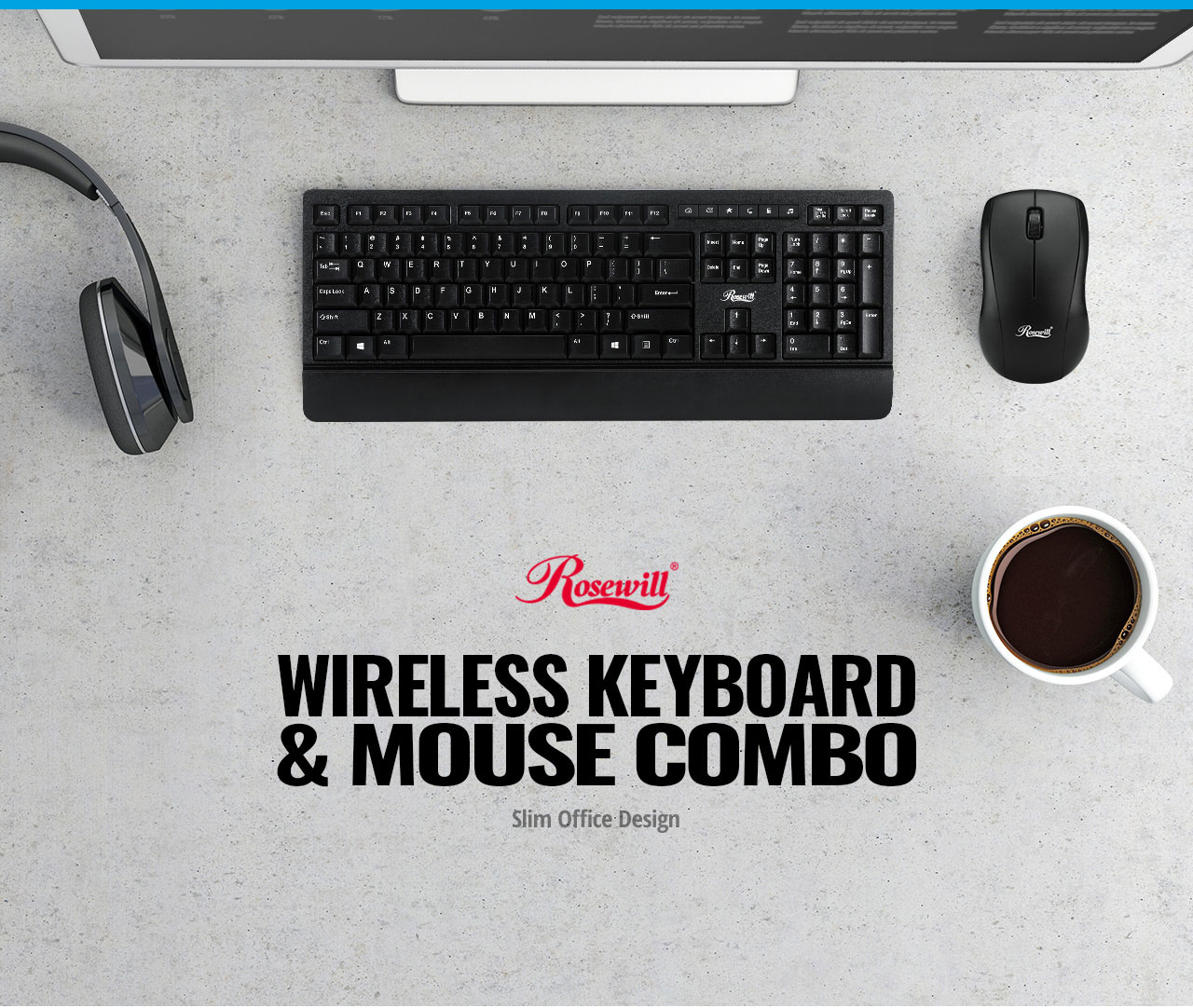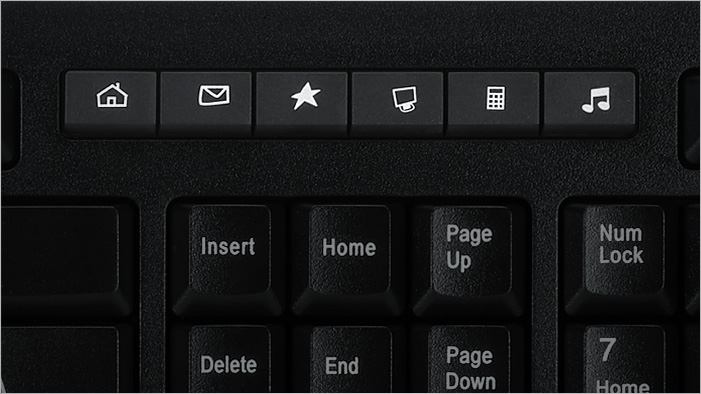 MEDIA KEYS
Save time by using dedicated keyboard buttons to instantly open your favorite applications and web browsers.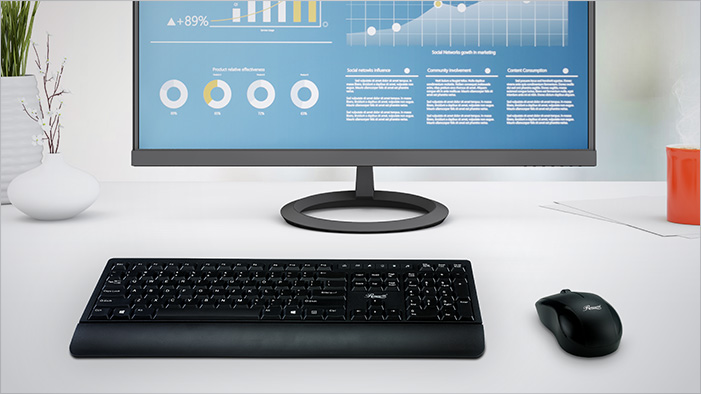 STYLISH DUO
Maintain a visually pleasing desk and workspace with this modern keyboard and simple mouse design.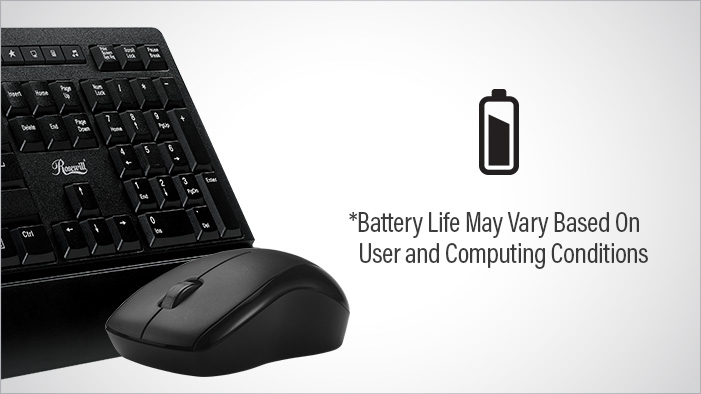 LONG STANDBY TIME
Preserve battery with an automatic standby mode that activates when idle, then quickly resume working whenever you're ready.