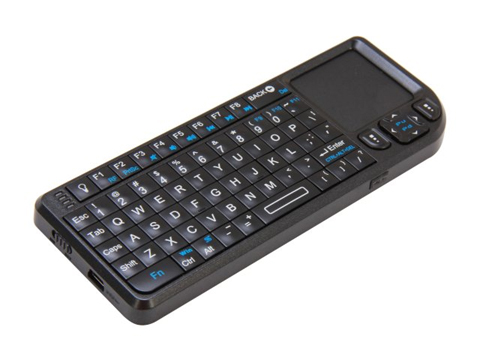 VisionTek Candyboard 900319 Black 69 Normal Keys USB RF Wireless Mini Keyboard
Put the power of a full-sized keyboard, trackpad, and mouse in the palm of your hand!
With a 69-key QWERTY style keyboard, a capacitive-sensing touch pad, and navigation keys for menu scrolling convenience or gaming-style joystick action, the VisionTek CandyBoard RF is a powerful input and control solution sized slightly bigger than a candy bar.
It's a sweet replacement for the bulky, space-consuming keyboard and mouse typically used to control home theatre and family gaming set-ups. From its wireless range up to 30 feet to the LED backlit keyboard for comfortable use in low light conditions, this innovative, pocket-sized keyboard will bring new found enjoyment to your entertainment experience.
Small in size doesn't mean small in features however. The CandyBoard RF contains a rechargeable Lithium Ion battery that charges via the included USB cable with any standard USB equipped device. LED indicators let you know at a glance connection, charging, and battery capacity status. And with a Plug and Play design, you can use the CandyBoard RF straight from the packaging with no set-up hassle.
Features
69 key QWERTY style keyboard.
Notebook style touchpad that can be used horizontally or vertically to scroll menus and websites.
Mouse-like functionality with right/left click and scrolling buttons.
LED backlit keys for use in low light conditions.
Rechargeable long-life Lithium-Ion battery charges via the included USB cable.
2.4GHz wireless technology lets you control your home theatre or navigate content from up to 30 feet away.*
Built-in laser pointer.
LED indicator lights for connection, charging, and battery capacity status.
Plug and Play… no software installation required.
General Specs
Measurements: 5.8" x 2.25" x .25"
Weight: 3.67 ounces
Includes: USB charging cable, user manual, one year warranty
Operating System Compatibility
PC & Mac Systems:
Windows XP, CE, Vista, Windows 7 and newer
Apple MAC OS X 10.2.8 and newer
Linux Debian 3.1, Redhat 9.0, Ubuntu 8.10, Fedora 7.0
Gaming Consoles:
Xbox 360 (may require console firmware change)
Sony PS3 (may require console firmware change)
VisionTek Candyboards are not compatible with Smart TVs.
Battery Specifications
Type: Lithium-Ion
Charging Time: 3.5 hours from completely discharged to full charged
Capacity: After 300 charge/discharge cycles, battery will still retain ability to hold over 80% charge
Retention: Full charged battery will retain charge for up to 28 days of non-use.
Gallery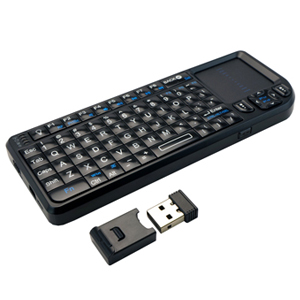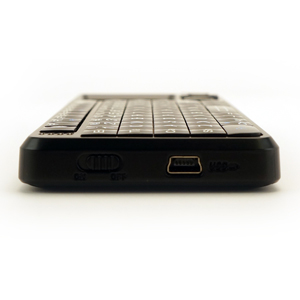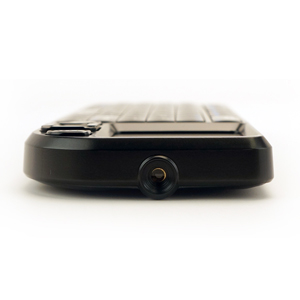 What's in the Box
*Operating distance may vary depending on network and use environment conditions.

Innovative Touchpad
Forget the mouse – CANDYBOARD's innovative design lets you use the touchpad in the horizontal or vertical position.

Rechargeable Li-ion Battery
Advanced Battery technology allows for faster charge times, longer usage and greater standby times.
Perfect for Home Theater PC's
Control your home theater unit from the comfort of your couch. A complete QWERTY backlit keyboard and 2.4GHz wireless technology allow you to navigate menus, or website from up to 30 feet away.