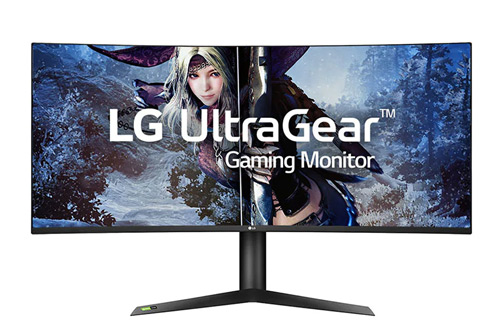 38GL950G-B
38" UltraGear™ 21:9 Curved WQHD+ Nano IPS 1ms 144Hz HDR 400 Sphere Lighting 2.0 3-Side Virtually Borderless
38" 21:9 Curved WQHD+ (3840 x 1600) Nano IPS Display
Nano IPS (DCI-P3 98%) 1ms Response Time
NVIDIA G-SYNC®
144Hz (175Hz Overclock)
VESA Display HDR 400
Sphere Lighting 2.0
World's First Nano IPS Monitor with 1ms
Innovation Beyond Boundaries
See your way to victory with the innovative 38GL950G-B UltraGear gaming monitor, providing the most crisp visuals and the sharpest clarity. You can experience breath-taking immersion on a Nano IPS display with a 1ms response time.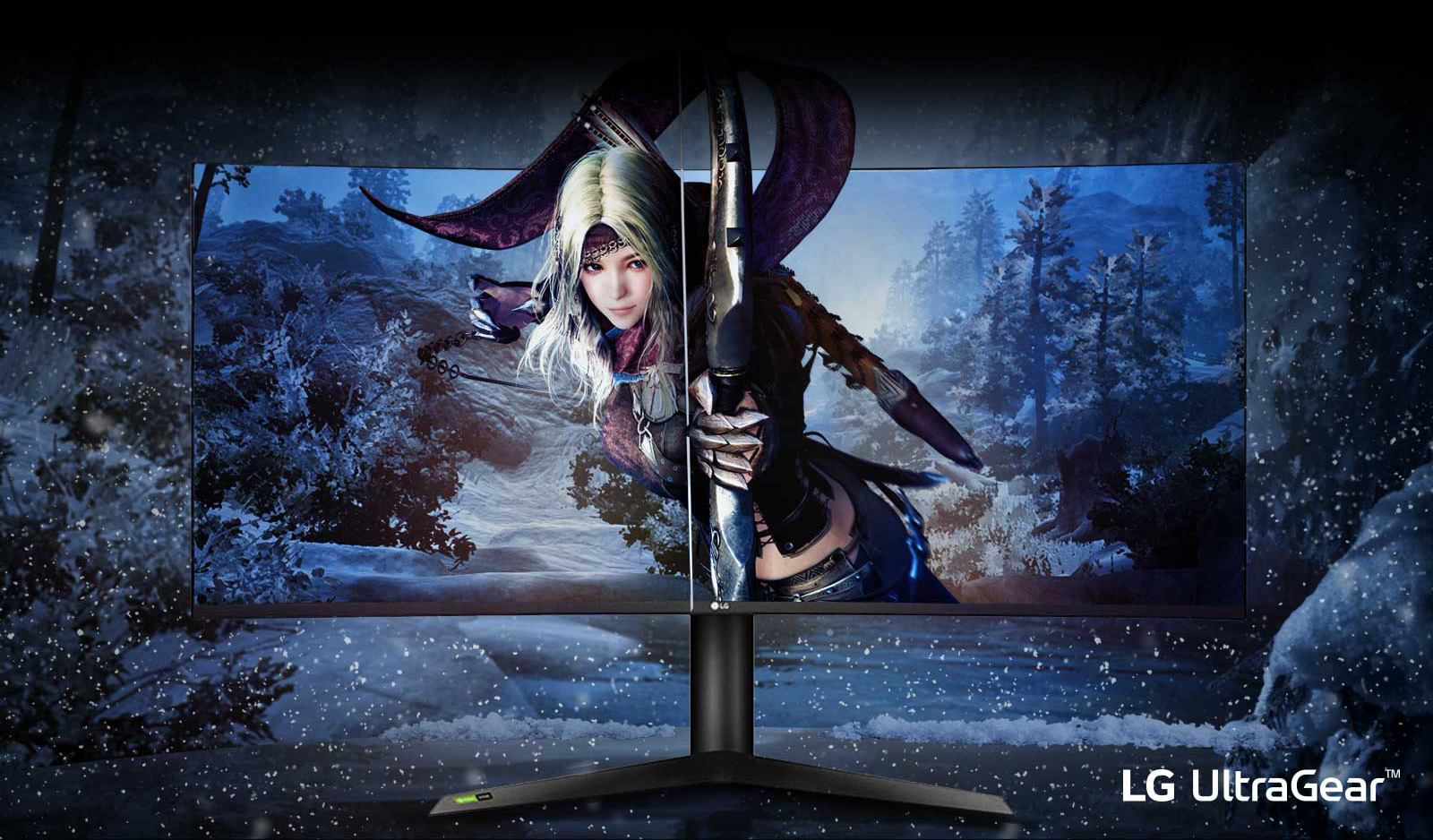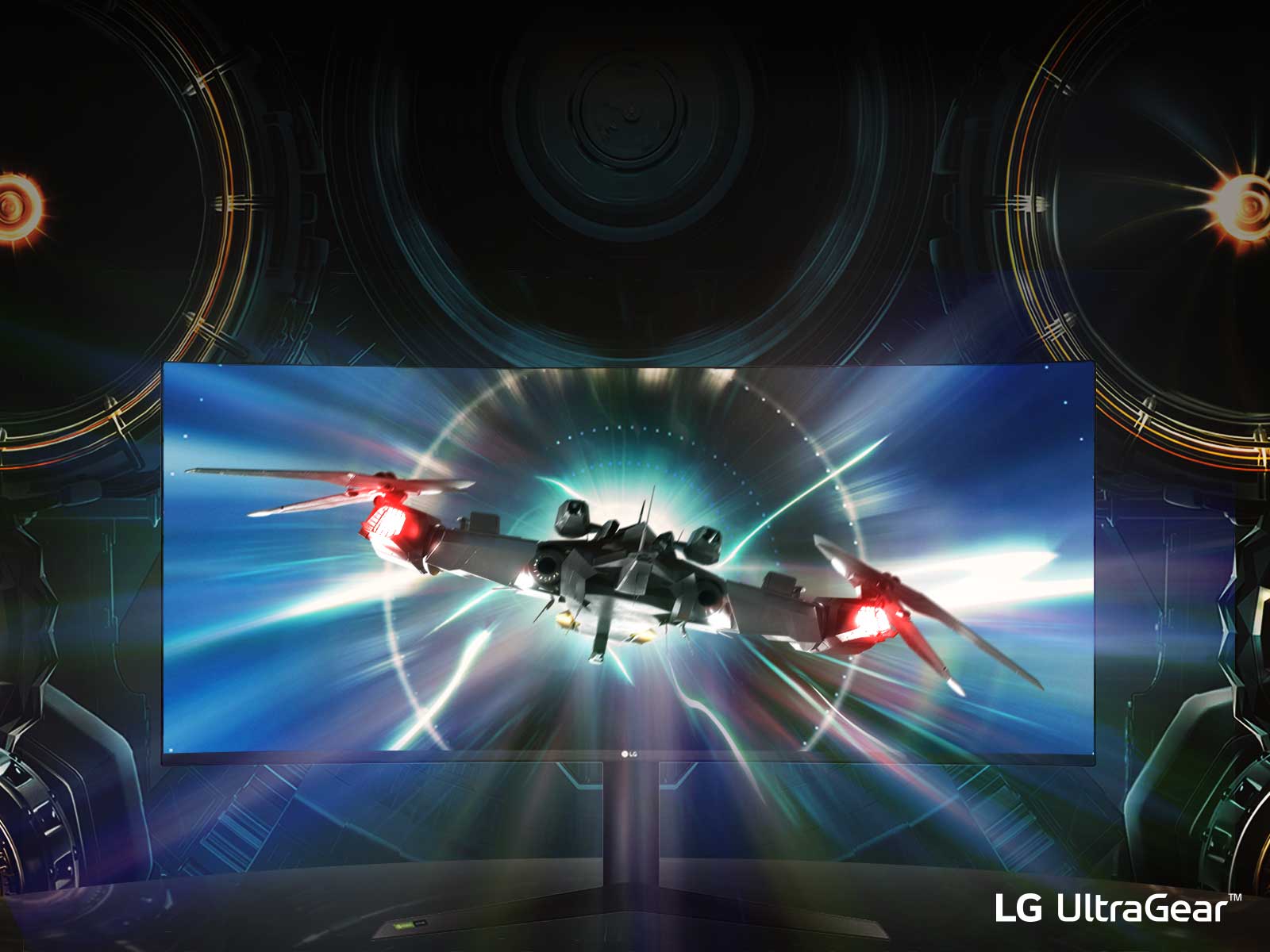 Nano IPS Display
Feel Actual Combat with True Colors
Nano IPS covers 98% of the DCI-P3 color space, the professional film industry standard. The Nano IPS display delivers stunning image reproduction that brings your virtual world to life from any vantage point.
NVIDIA® G-SYNC®
Clearer, Smoother and Faster
Advanced display technology synchronizes refresh rates to the GPU inside GeForce RTX and GTX-powered PCs, reducing screen tearing and minimizing stutter and input lag. You'll never miss a frame of the action as you clinch your victories with lag-free refresh rates.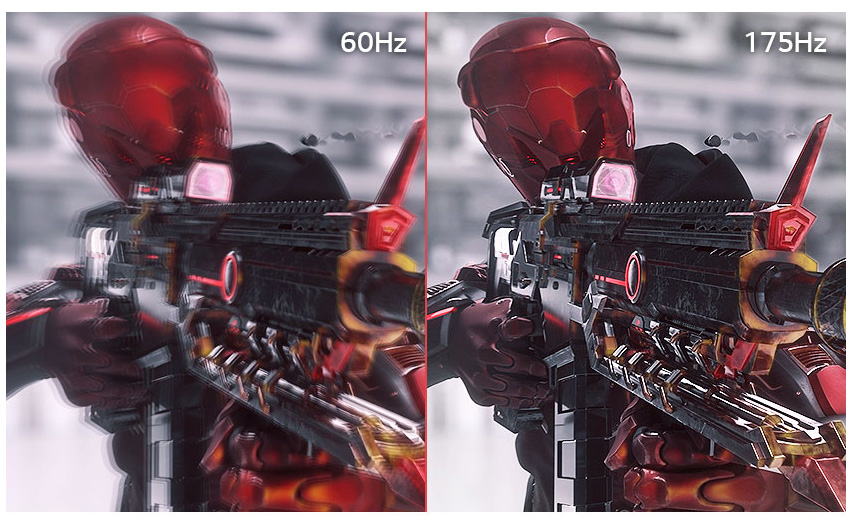 Overclock 175Hz
Fluid Gaming Motion
A ultra-fast speed of 175Hz (Overclock) allows immediate action on the screen. Objects are rendered more clearly for smoother gameplay and an almost surreal visual fluidity.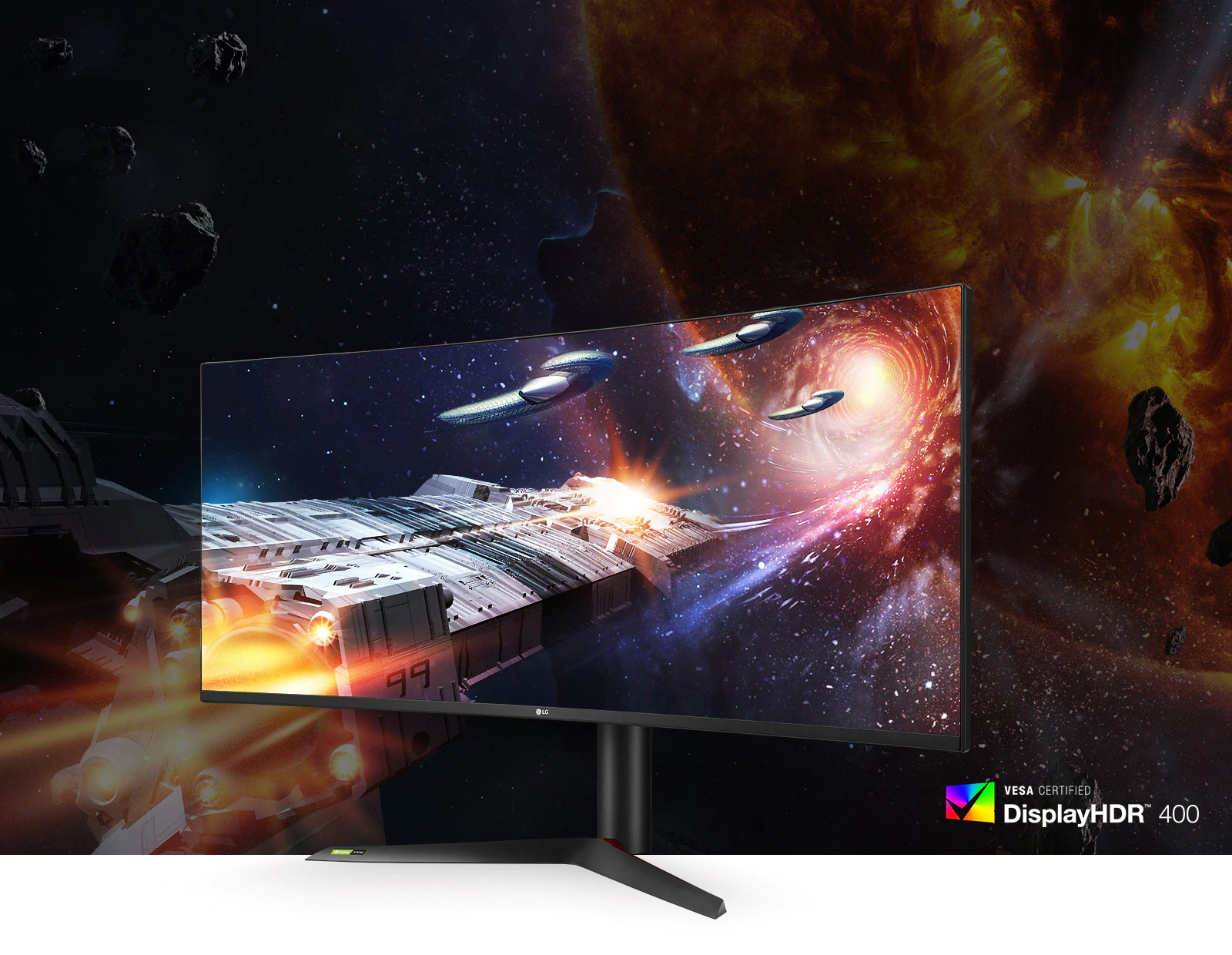 HDR 400
Greater Clarity, More Realistic
38GL950G supports VESA DisplayHDR™ 400, enabling realistic visual immersion with accurate color and a broader contrast ratio. Regardless of the battlefield, gamers experience the sensation of being in the center.
38" UltraWide™ QHD+ Curved Monitor
Ultimate Battlefield Space
The 21:9 ratio combined with the curved screen is perfect. Take advantage of this UltraGear QHD+ (3840x1600) monitor's outstanding clarity and hyper realistic picture to see your way to victory.
Sphere Lighting 2.0
Personalized Lighting FX
Sphere lighting 2.0 exceeds the limits of indirect lighting and creates gaming environment. With Sound Sync mode and Video Sync mode, gamers immerse into the game and feel as if they were actually on the battlefield.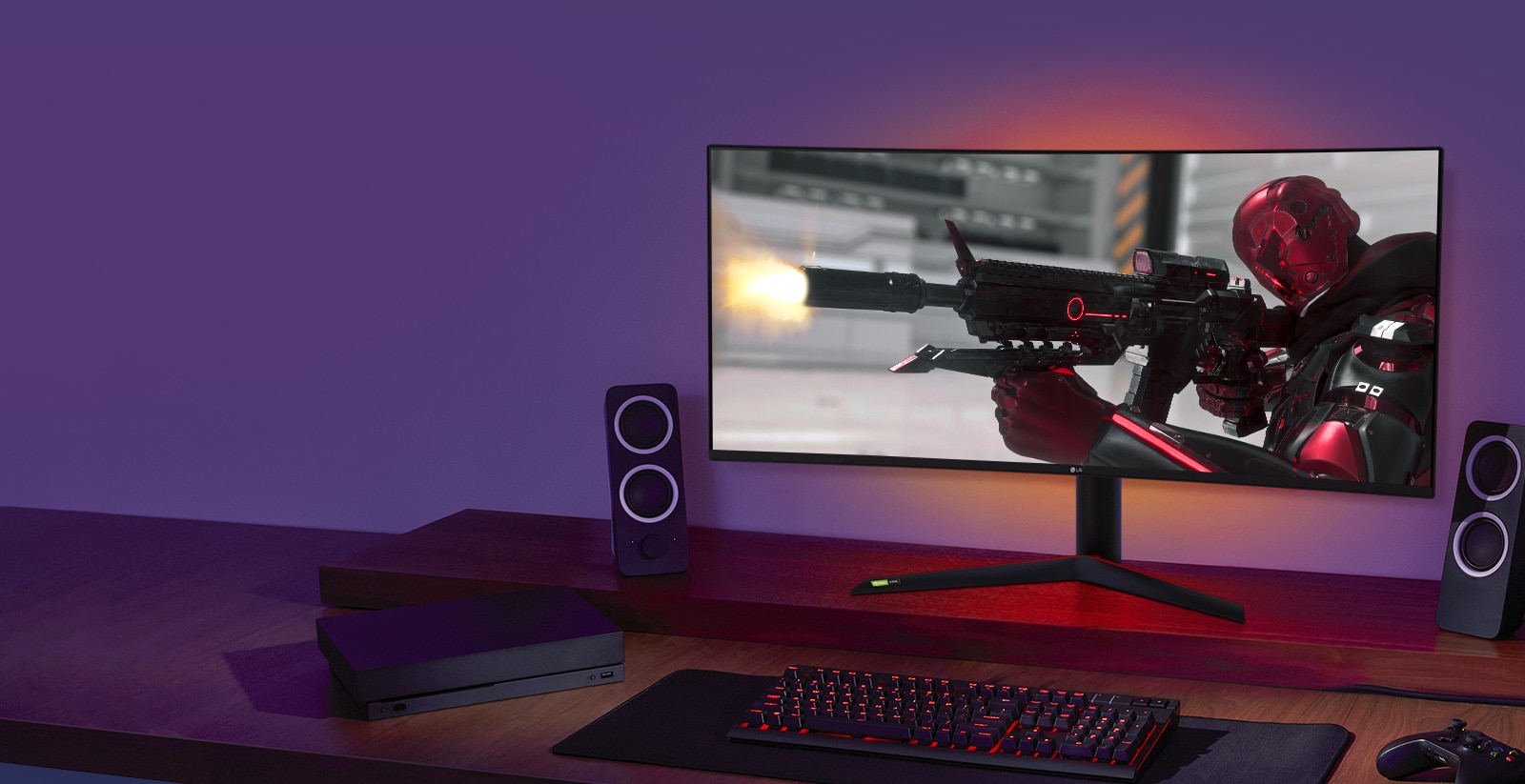 Sound Sync Mode
With the Sound Sync mode, the UltraGear™ RGB Sphere Lighting adjusts according to the dynamic sounds in the game.
Video Sync Mode
The Video Sync mode in Sphere Lighting 2.0 lights up according to the visual effect colors appearing on the monitor, allowing you to be fully immersed in the game.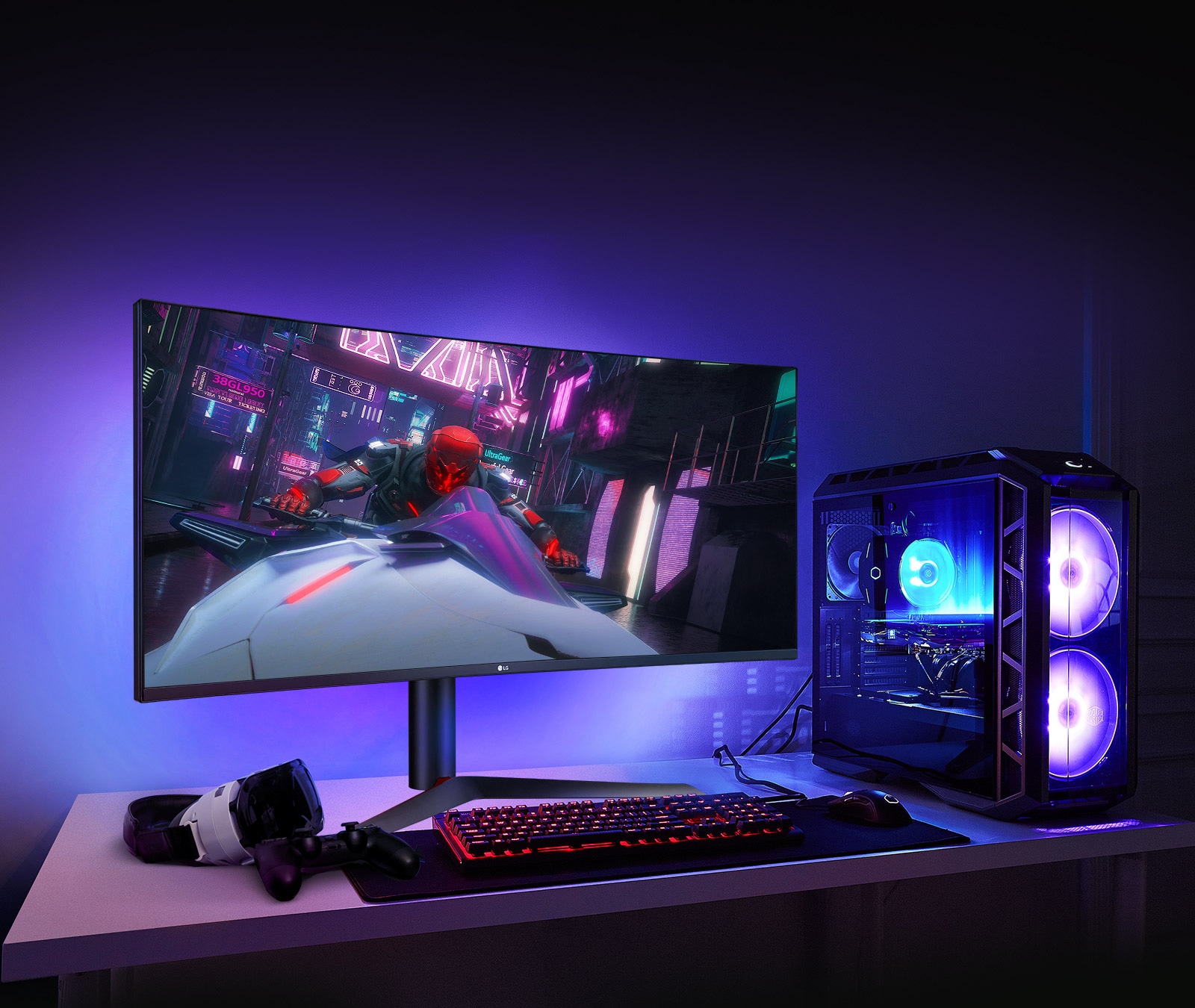 Stylish and Ergonomic Design
Complete Your Battlestation
Jump into your favorite games without the distraction of unsightly borders. With an ultra-thin 3-side bezel that unites form and function. Enjoy more comfortable viewing with versatile screen tilt, height and pivot adjustments.