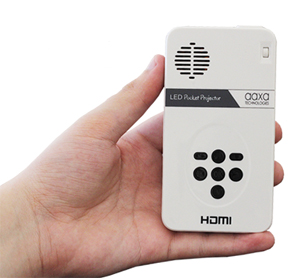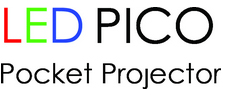 Ultra Portable Pocket Projector!
Ultra-bright 25-Lumen LED light source
High Definition qHD (960 x 540) Resolution
80-Minute Built-In Battery
Vibrant Color Technology with 15,000 Hour LEDs
Mini-HDMI, MicroSD, USB, and AV Inputs
Up to 60" Image (In low light conditions)
Onboard Video, Picture, and Music Player
AAXA Technologies, a global leader in pico projection technology is excited to announce the AAXA LED Pico, a low-cost 25 Lumen Pico Projector with best-in-class resolution. Designed as a gadget for today's discerning mobile technology user, the AAXA LED Pico features a lofty 960 x 540 (qHD) native resolution made possible through LCoS (Liquid Crystal on Silicon) technology and mated to a 15,000 hour LED light source. At just 4.25 x 2.36 x 0.7" in size, the LED Pico is about the same size as most cell phones, yet is capable of delivering a stunning 60" image in dark environments.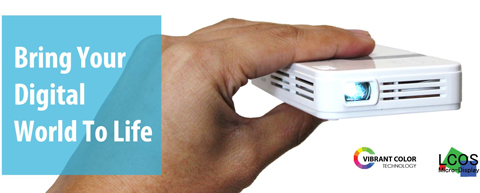 Tiny Optical Engine
Packed into this tiny projector is an optical engine smaller than the size of 3 dimes stacked together.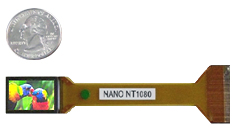 Native qHD (960 x 540 Pixels)
The LED Pico supports a high native resolution that allows for sharper, more detailed images. Unlike ordinary projectors that become pixelated when enlarged, the LED Pico will provide a crisp image up to 60 inches.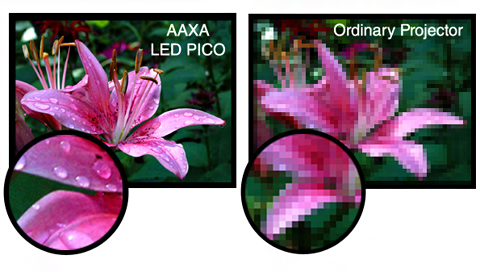 Super Color and Image Quality
The Vibrant Color Technology and triple LED light source in the LED Pico produces a vivid display with amazing color saturation.
Inputs & Connectors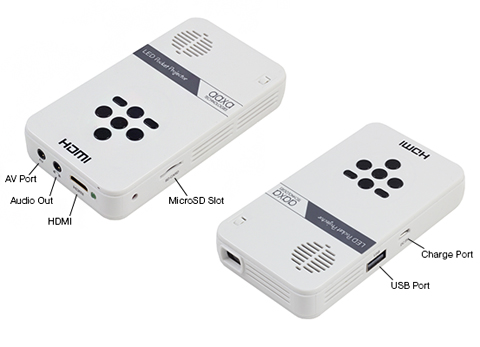 Mini-HDMI up to 1080p
USB & MicroSD reader for Video & Picture Playback (up to 16GB)
Composite RCA
Long Operation Life


Conventional lamp-based projected require frequent bulb changes with very expensive bulbs that cost hundreds of dollars.


The LED Pico's LED light source lasts 10 times longer than conventional lamps, so bulb changes are a thing of the past!


The LED Picos lithium ion battery gives you upwards of 80+ minutes of operation! Rechargeable and long lasting the internal lithium ion battery makes the LED Pico a truly portable device.
Versatile Multimedia Support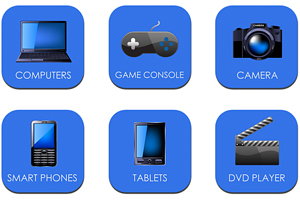 Onboard media player supports popular file formats
Share movies, videos, photos with friends and family
Bring presentations anywhere and everywhere
Enjoy gaming and entertainment without large TV's
Easy to Recharge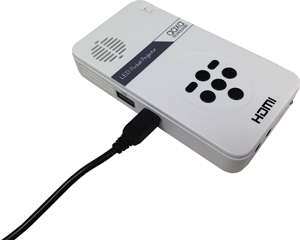 The LED Pico features a Micro USB port for easy charging, allowing you to charge it anywhere you have your cell phone charger. This ensures that you never run out of battery while on the go.
Real Quick ON & OFF

Long warm-up and cool down times, sometimes for several minutes, are required for projectors using traditional lamps.

The LED light source enables the LED Pico to achieve full brightness within seconds. Of course, it turns off instantly as well.
Environmentally Friendly

The LED Pico's LED light source consumes less power. The LED is also 100% free of mercury and, as the bulb never needs to be replaced, there are no discarded bulbs.
What's in the Box