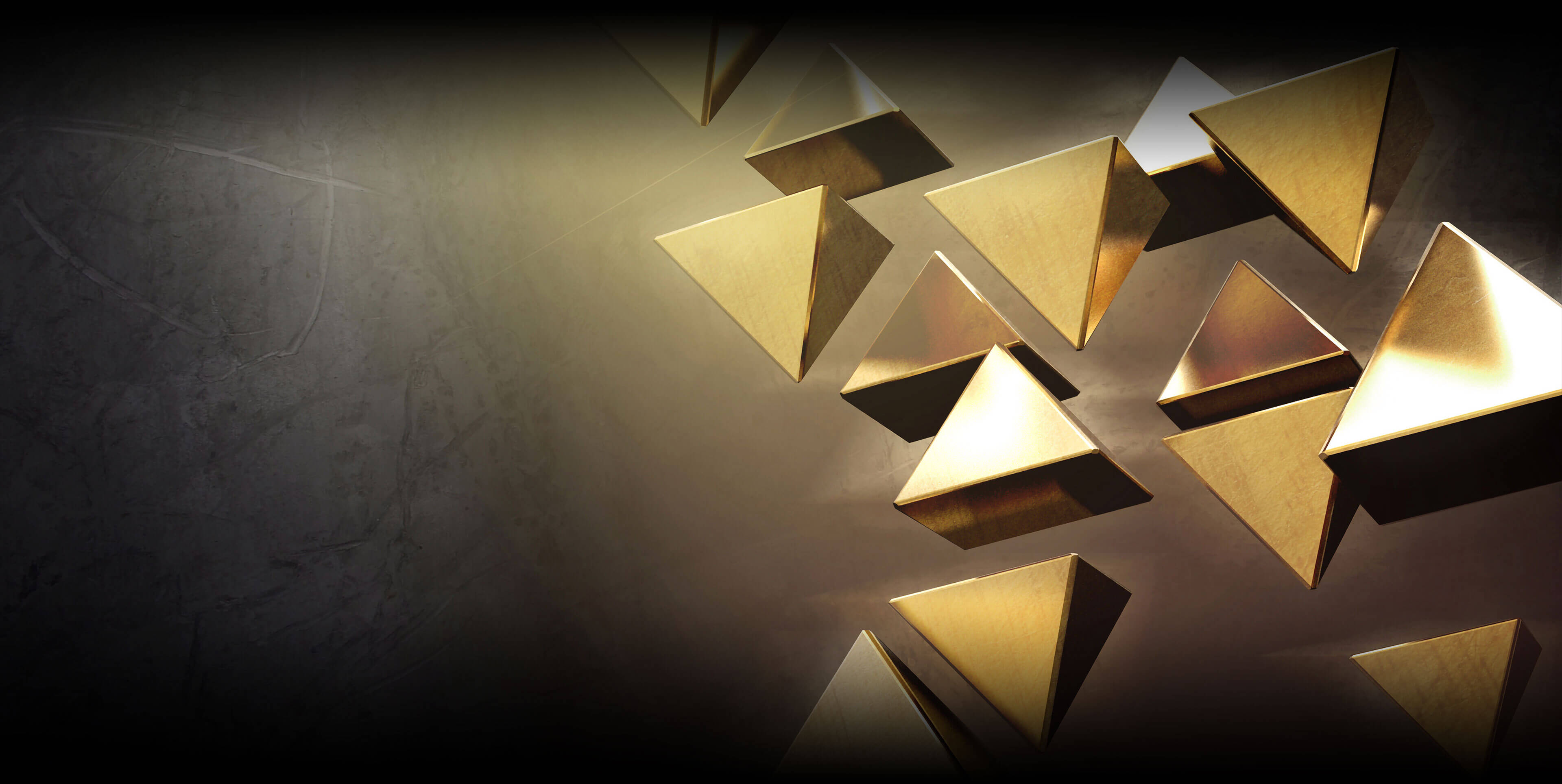 Master the Game
The MEG series seeks to transcend current gaming products, the flagship model designed to push the limits of what an extreme gaming series can be. Combining the strengths of our existing arsenal with new innovative technology; this results in significant improvements in operational and gaming efficiency. With the MEG series, take complete control of performance and personalization with the ultimate gaming series for enthusiasts who want it all.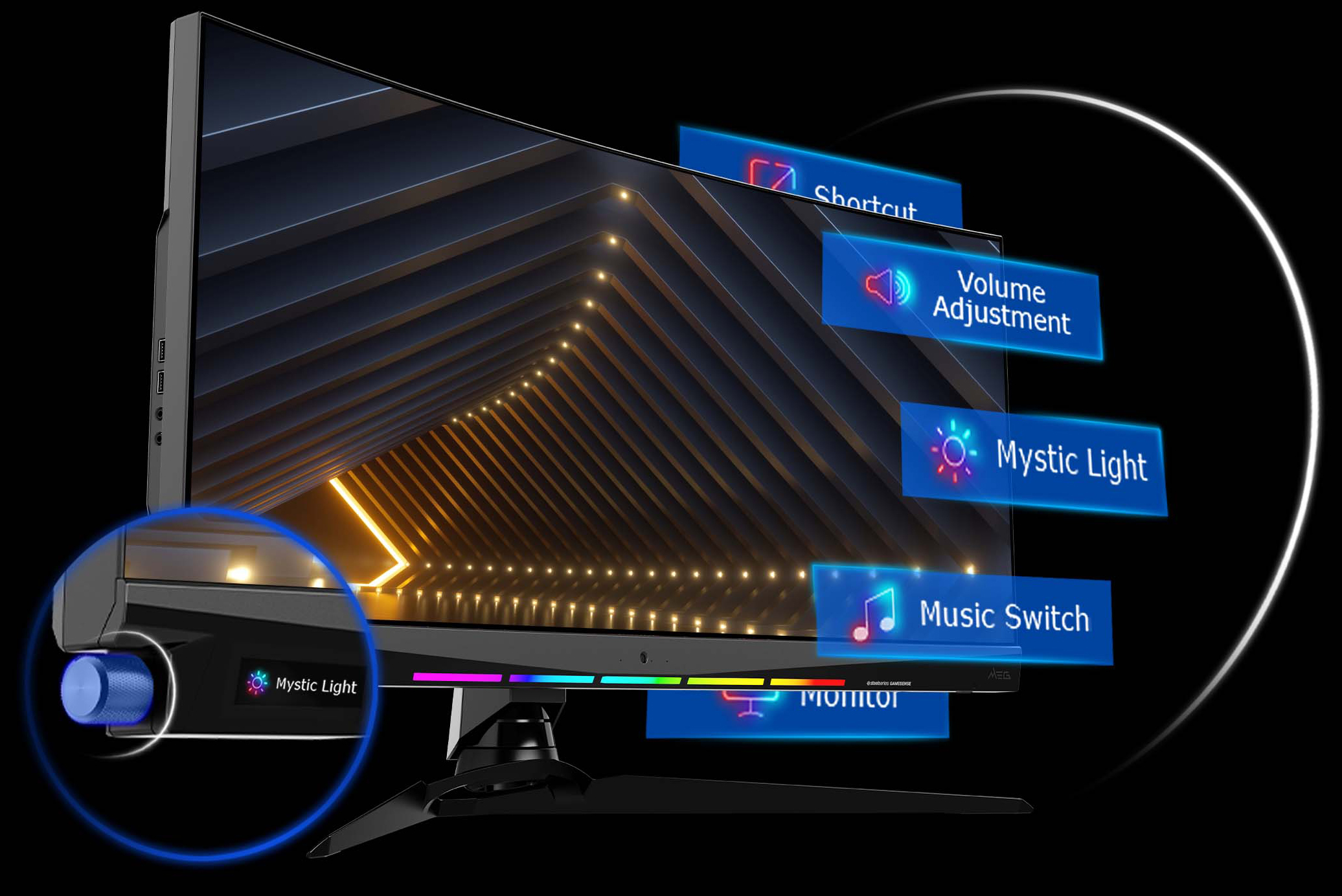 HMI — The next gen TECHNOLOGY
The HMI operation interface allows the process to be more convenient and intuitive through the cooperation of Gaming Dial and a second monitor.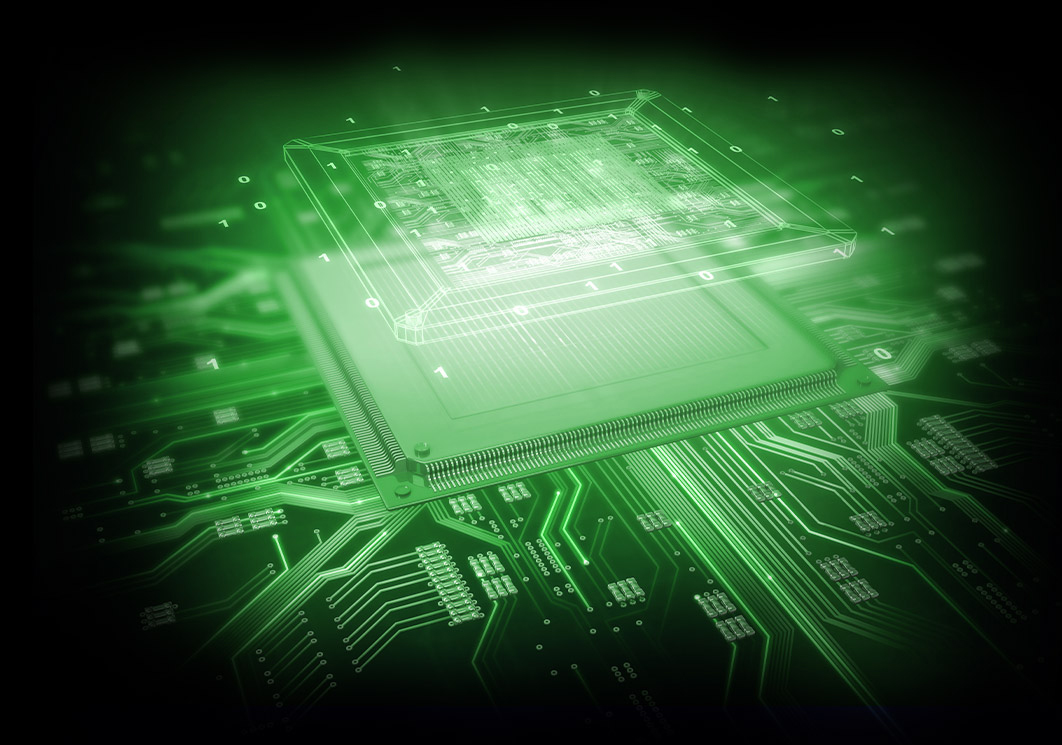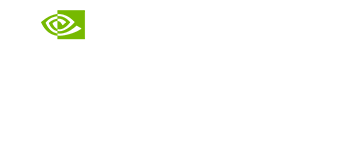 G-SYNC ULTIMATE
Take on any game without tearing, stuttering, flicker, or artifacts. G-SYNC Ultimate dynamically matches the refresh rate of the display to the frame rate of the GPU. Unlike other solutions, its unrestricted refresh rate supports from zero Hertz up to the maximum supported by the LCD panel — so you can count on exceptional performance in every game.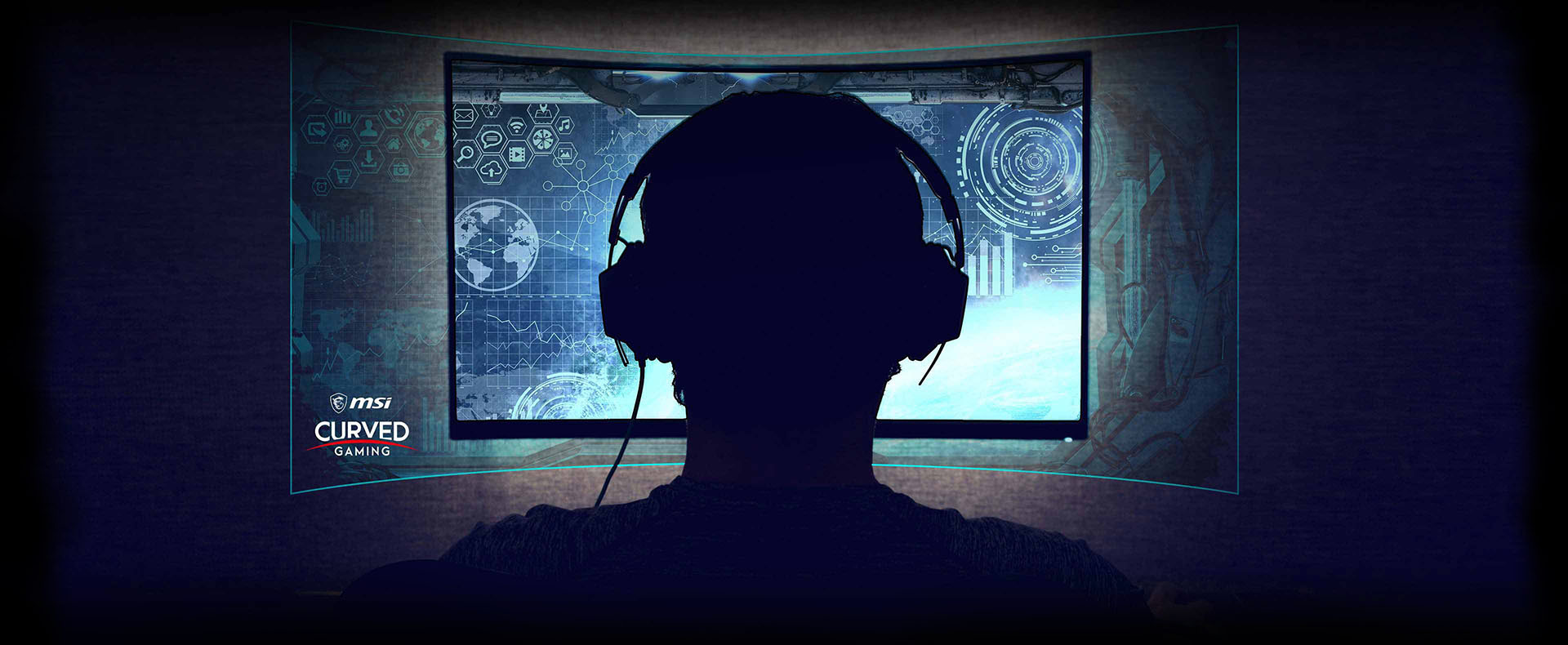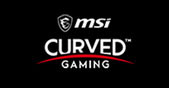 CURVED FOR YOUR VIEWING PLEASURE
MSI Curved Gaming monitors use a curved display panel that has a curvature rate of 2300R, which is the most comfortable and suitable for a wide range of applications from general computing to gaming. Curved panels also help with gameplay immersion, making you feel more connected to the entire experience.

Optix MEG381CQR Plus is equipped with an IPS panel that produces no image distortion and minimum color shifts when viewed from different angles. Additionally, the IPS panel will offer clear images and instantly optimize screen color and brightness to ensure that you enjoy every scene at its best.
WIDTH MATTERS
The MSI Optix MEG381CQR Plus 21:9 ultrawide Gaming monitor is built to step your game up by giving you extra POV to enhance your peripheral vision. With a 3840 x 1600 resolution and a 21:9 aspect ratio, enjoy the latest AAA title games the way it was meant with gorgeous details that span across your entire peripheral view.

SEE EVERY MOMENT AT ITS CLEAREST
MSI ARTYMIS Series Monitor has a high-speed refresh rate of 165 Hz, eliminating screen delay time and presenting an extremely smooth screen presentation. With a 1ms response time, users can respond accordingly in games such as first-person shooters and racing games and quickly win with one click.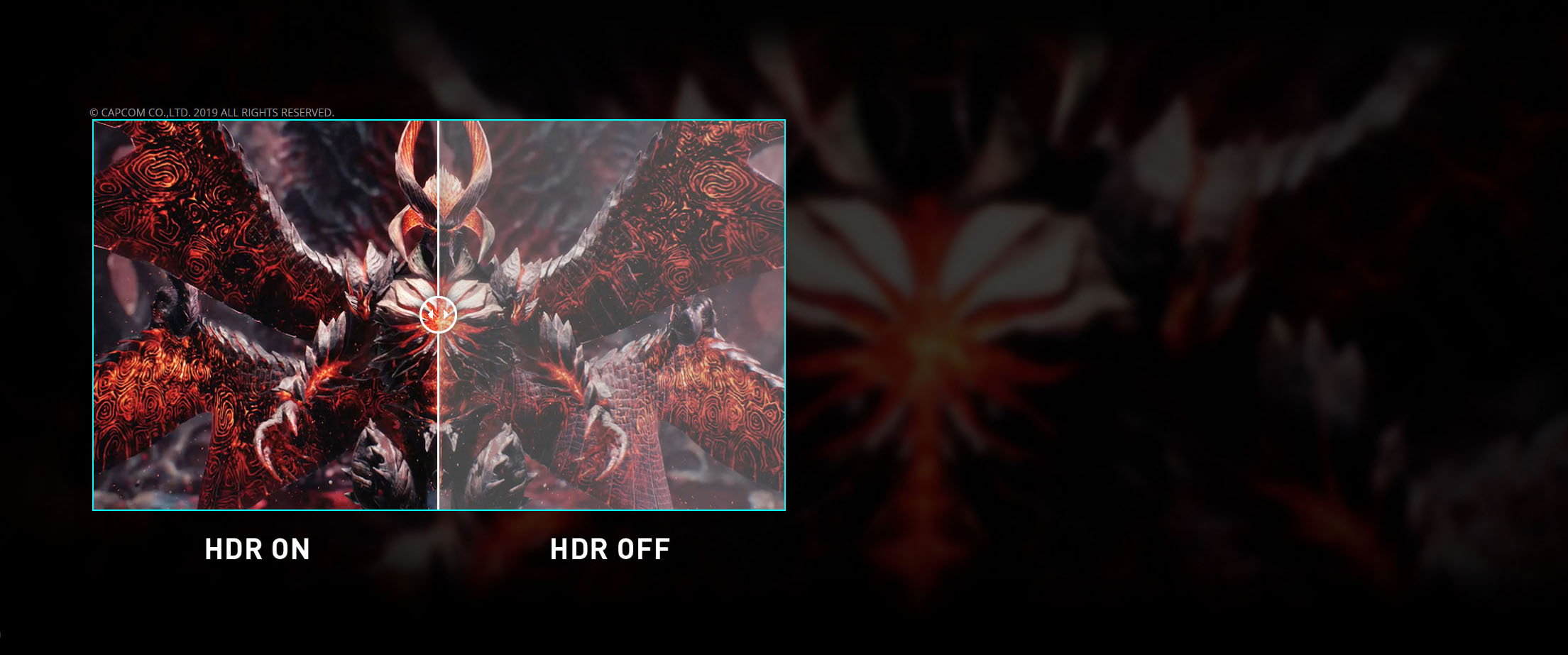 THE MOST VIVID DISPLAY
The MSI Monitor is equipped with HDR technology that can produce images with more details, wider range of colors, and look more similar to what is seen by the human eye when compared to traditional monitor.

PERSONALIZE YOUR GAMING RIG
With MSI Mystic Light, the MSI gaming monitor provides a soft ambient light that can easily be synced with any other Mystic Light enabled gaming product. Select any of the colors from the palette using your smartphone or the Mystic Light App to match your system style to your taste.

PERSONALIZE YOUR GAMING RIG WITH STEELSERIES GAMESENSE
With Steelseries GameSense, RGB LED will not just be a fancy decoration, it helps your gameplay as well. By synching with your in-game activities, it can display vital details of your game through the LED effects. That way you'll get a full grip on your game and your most important stats in a blink of an eye.
OPTIMIZE FOR STREAMING
With the Camera Cradle, you can easily install your webcam device for streaming.

ACCESSORIZE YOUR EXPERIENCE
The built-in mouse bungee helps you organize your mouse cable and prevents the excess cable from interfering with your path to victory.
TAILORED FOR THE PERFECT FIT
The MSI Gaming monitor is built to make you as comfortable as possible while gaming. Through adjustments of tilting, lowering and raising, and swiveling, you can easily change the position of the monitor for maximum ergonomics and optimum viewing experiences.
Anti-Flicker
Erase the amount of screen flicker.

5-way Navigator Control
Control your monitor with an easier way.

Less Blue Light
Reduce eyestrain and fatigue with Less Blue Light technology.

USB Hub
Connect your USB device more conveniently.

Internal Adaptor
No additional adapter needed.

Frameless Design
With the narrow bezel, you will not even notice the monitor.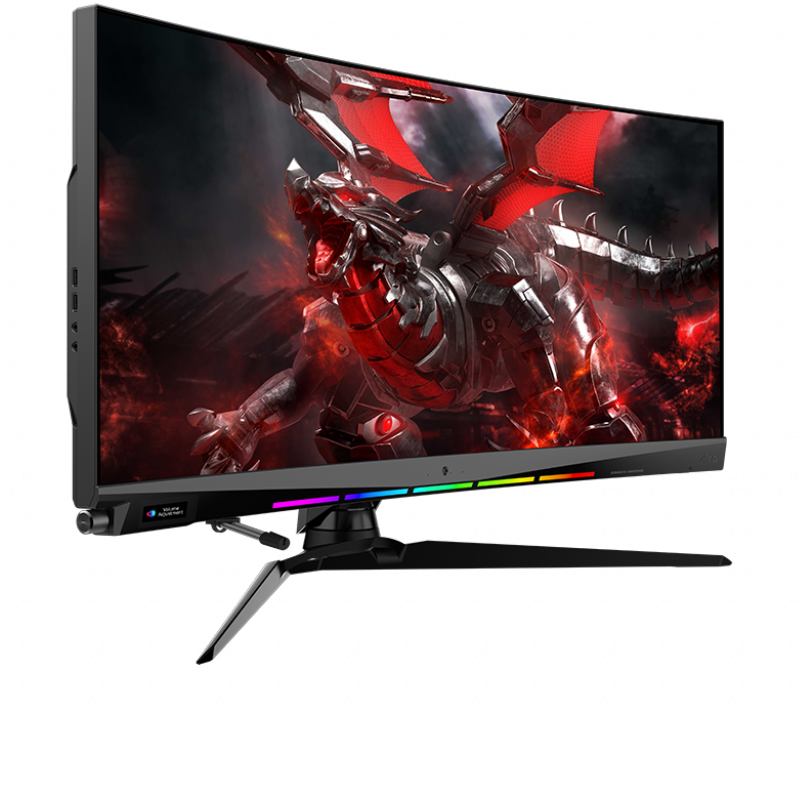 Rapid IPS Panel — Provides 1ms fast response time, optimizes screen colors and brightness.
3840 x 1600 UWQHD+ High Resolution — Games will look even better, displaying more details.
HMI (Human Machine Interface) — Choose settings more conveniently and intuitively with the cooperation of the Gaming Dial and an Assistance monitor.
NVIDIA G-SYNC ULTIMATE — Prevent screen tearing or stuttering, producing ultra-smooth lag-free gameplay.
175 Hz Refresh Rate — Respond faster with smoother frames.
1 ms Response Time — Eliminate screen tearing and choppy frame rates.
VESA DisplayHDR 600 — Stunning visuals through contrast and shadow adjustment.
Game Sense + Mystic Light — Conductively enables external game alerts via RGB LED lighting with the hottest competitive online games.
Best User Experience — Included a camera cradle and mouse bungee that provide you the best user experience.