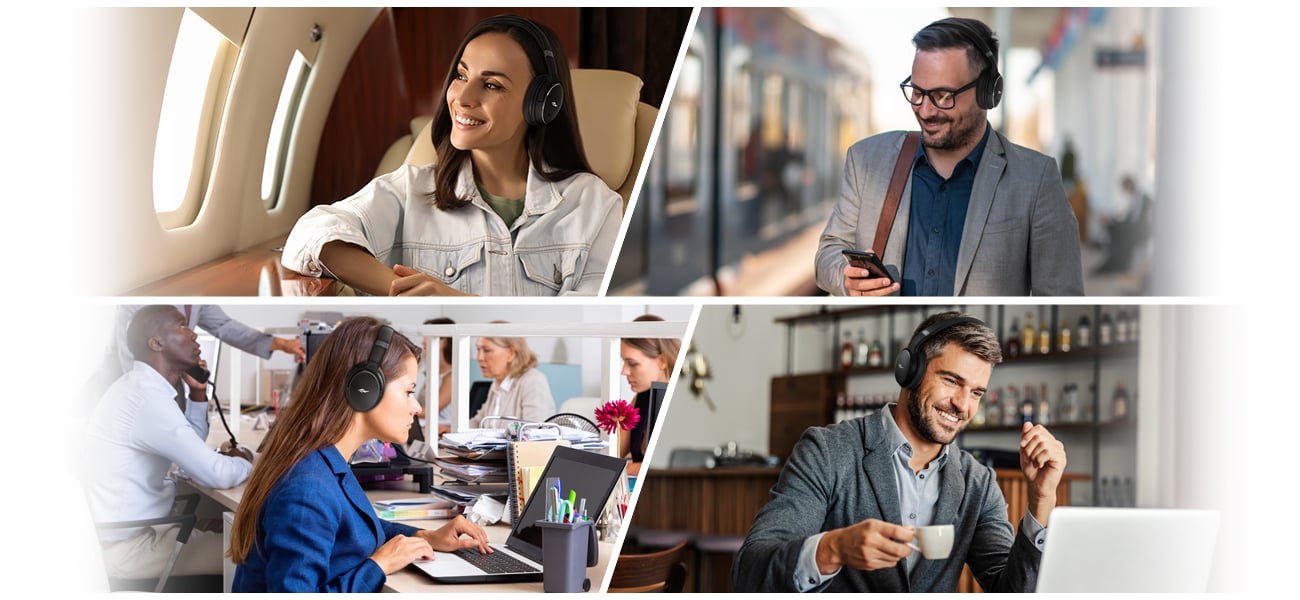 Active Noise Cancellation
Effectively reducing background noise and ambient sounds with the Active Noise Canceling (ANC) system, the SAROS C740S headphones allow you to stay focused on the music you're enjoying or concentrate on the voice when you're on phone calls by creating a canceling soundwave to eliminate each of the unwanted sounds during commute, at work, in a cafe, or just chilling.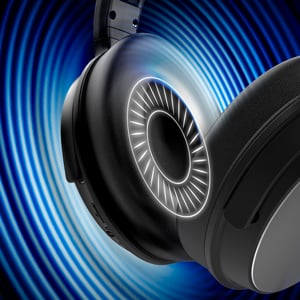 Immersive Audio Pleasure
Features a 40mm driver to produce high-quality, distortion-free sound with a balanced soundstage to deliver impressive sound performance whenever you want to be fully immersed in the beat of a song, the episode of a TV program, the climax in a movie, or the thrilling sound effects in the mobile game you excel at and more.
Long Music/Talk Time
Simply charge the headphones with the included cable and enjoy long lasting battery power with ergonomic design for wearing comfort during longer listening sessions. Fully recharge to ensure up to 40 hours of music playing and talking time.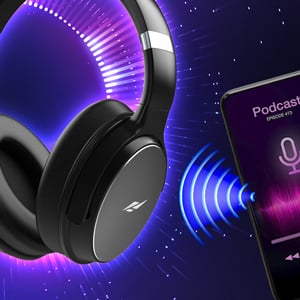 Go Wireless
Take the full advantage of the latest wireless technology and enjoy the benefits of tangle-free, hands-free, carefree audio experiences.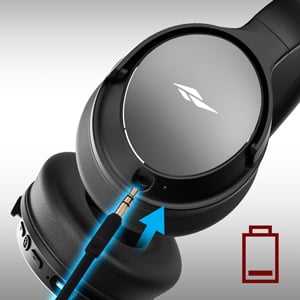 Stay Wired
Have a peace of mind and keep connected with the included 3.5mm audio cable when the battery is running low.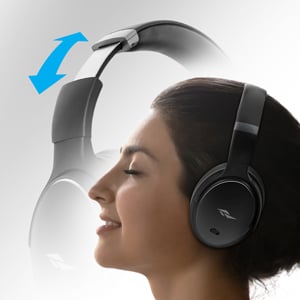 Comfortable Fit
Adjustable headband for comfortable fit with soft protein leather earcups for pure relaxation.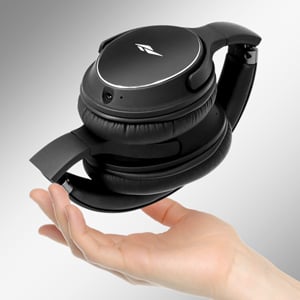 Portable Design
Lightweight, foldable, travel friendly design for carrying the essential accessory wherever you go.