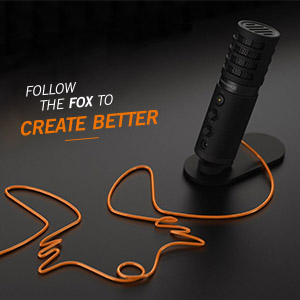 Create Better
Wherever music is created, beyerdynamic microphones and musicians go hand in hand. On the world's largest and smallest stages and studios, the new USB Studio Microphone FOX captures music anywhere, anytime. No melody will be lost because your studio is always with you. FOX can easily connect to a PC or smartphone via Apple or Android adapter. Record songs, podcast and much more with the according software.
For home studio and mobile recordings, Singer-Songwriters, Vocalists, Musicians,
Podcasters, Gamers and YouTubers to perform and create free of technical distraction.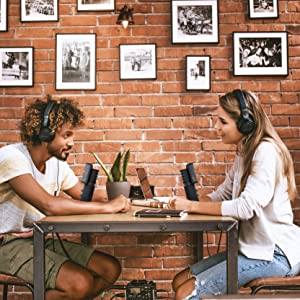 Passionate
FOX is a fantastic tool that brings passionate artists to the front. It can produce sensational studio sound and remarkable acoustics for voice, vocal or instrumental recordings. Maintain your artistic freedom with the easy plug-and-play USB connection. The included adapter guarantees a fast and easy mounting on a microphone stand. Create better with FOX and stand out in the crowd.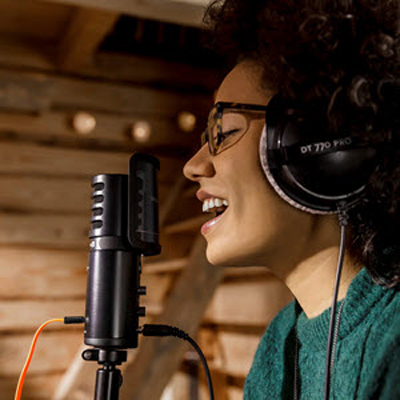 Listen
To listen to your recording at the same time, you can connect your headphones via the headphone output. Ideal for this are our studio headphones DT 240 PRO and DT 770 PRO 80.
Mute
Keep disturbing sounds away during recording ???????by muting the microphone with the mute button.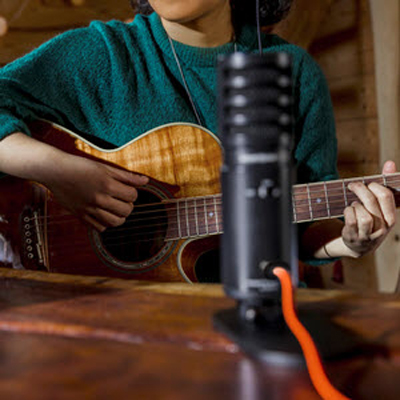 Gain Switch
Record loud instruments perfectly without any distortion via the gain switch located on the rear side.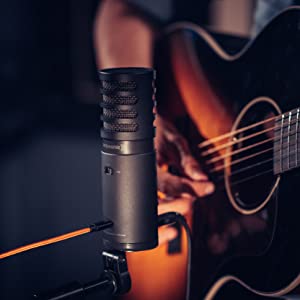 Impressive
A large diaphragm capacitor capsule with cardioid characteristic enables accurate sound conversion and low inherent noise.