Hybrid Noise Cancelling Headphones
A little help on the go with Google
Hybrid Noise Cancelling High sound isolation
The HA-S100N have external microphones that catch a wide range of noise in addition to the internal microphones which hear noise around the ears.
Both are utilized for excellent sound quality and proper noise cancellation.
Additionally, the ear cup and pats realizes the perfect fit and the high sound isolation, this blocks out the ambient noises and prevents sound leakage.
---
Full Touch Control
The headphone brings you a more comfortable and convenient experience to control music, cancel noise, take ambient sound and a quick talk by a simple tap or swipe the ear cap.
---
Automatic Power ON/OFF, Paring
The headphones will automatically power on and connect to your device when you wear the headphones and will power off when you place them on a swivel.
---
Optimized Sound Performance
Pleasant and harmonious sound enhanced by a quiet listening environment achieved through effective noise cancelling.
Optimized for high-quality sound reproduction of vocals, particularly focused on vocal expressiveness.
This flagship model is compatible with SBC/AAC/aptx HD for high quality sound, in combination with the high-performance noise canceling function.
---
Long Battery Life, Foldable Design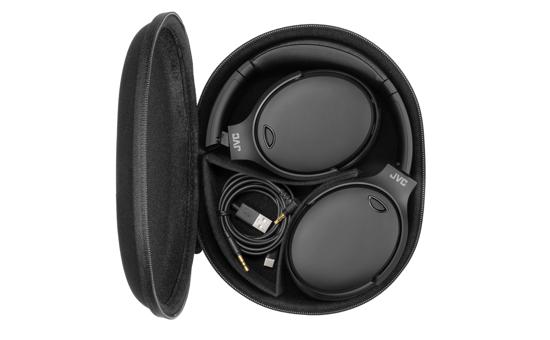 25 hours to be precise in Bluetooth wireless listening mode, or 22 hours in pure Noise Cancelling mode (Bluetooth + Noise Cancelling).
Clever two-way folding design allows you to easily carry them with you when not in use.
Durable Carrying Case for the headphones are included.
Charging cable and detachable cable for wired use are included.
---
Voice Assistant compatible Fast Pair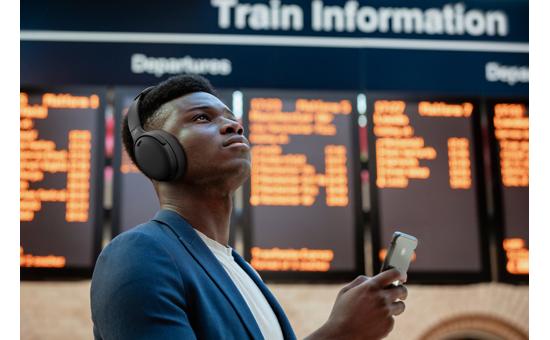 The HA-S100N activates voice assistance which enables hands-free operation on smartphones such as checking the map, schedules and answering calls.
The headphones automatically detects and pairs with your Android™ phone by just tapping the large pop-up window without having to fumble through the Bluetooth settings.
* Google Assistant is compatible with Android™ OS.
---
Hybrid Noise Cancelling headphones for immersive sound without noise distraction.
Full touch control operates all functions with just the touch of a finger.
Automatic power on/off and pairing.
Stay connected on the go with Google on your headphones.
Supported SBC/AAC/aptx/aptx-HD to playback music with high quality sound.
Exceptional sound quality with 40mm powerful magnets.
High-quality protein leather in headband and pads for perfect fit.
Touch & Talk function for quick conversation.
Fast Pair Compatible.
Total 25h (BT)/ 22h (BT+NC) long battery life.