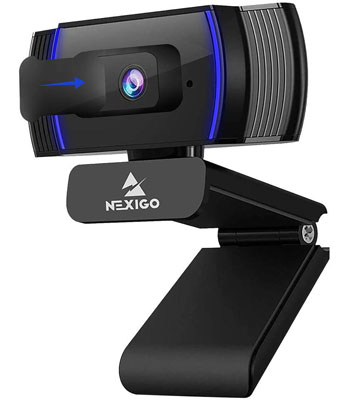 NexiGo N930AF FHD USB Web Camera
Do meeting, recording and streaming in any light condition and always look at your best. The noise-cancelling stereo microphone makes you sound clear and natural. Built-in autofocus ensures you can always be seen clearly when on camera, while a physical privacy cover can be pushed to cover or expose the lens.
EASY TO SET UP WEBCAM PRIVACY COVER
1. Clean the front of the camera.
2. Remove the tape on the back of the cover.
3. Place the webcam cover over the camera lens.
4. Press firmly and hold for 5 seconds
PRIVACY PROTECTOR
The privacy cover blocks the lens when the webcam is not in use. It is perfect for providing security and peace of mind. It also helps to protect the lens from dirt and debris to ensure your video remains clear for the life of the camera.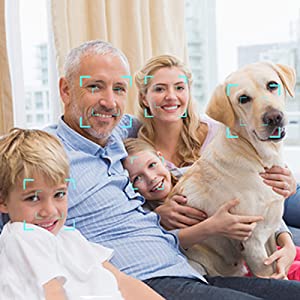 Powerful Effective Autofocus
The NexiGo N930AF Webcam provides a quick, adaptive autofocus so you can enjoy razor-sharp video in any environment. Automatic white balance and color correction ensure that your videos are as true to life as possible.
Automatic Low Light Correction
The automatic low light correction feature of the NexiGo N930AF allows it to intelligently adjust to produce the best possible image for your environment. So no matter what the conditions are, your footage is always perfect.
Noise-Cancelling Technology
Great for webinars, video conferencing, live streaming, etc. The built-in noise-canceling microphone reduces ambient noise to enhance the sound quality of your video. Even in noisy surroundings you can capture just the sounds you want.