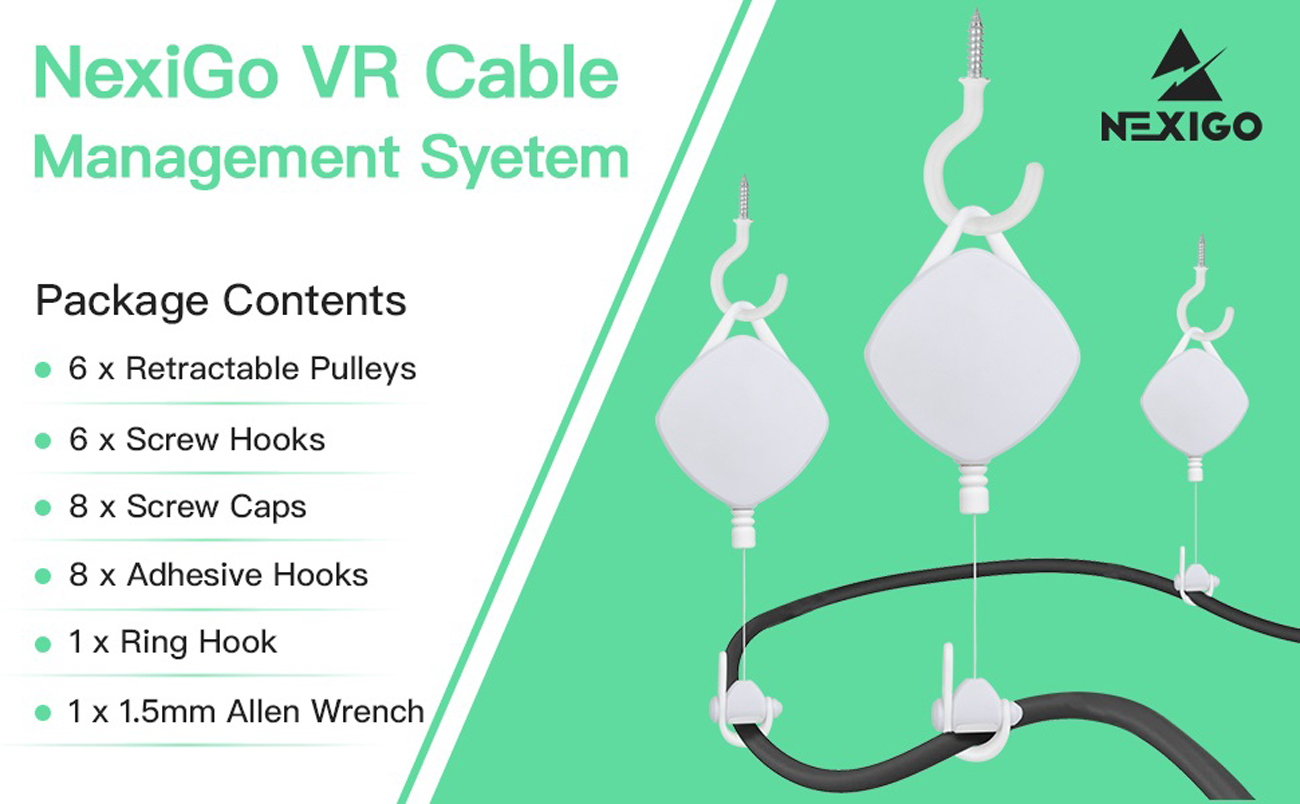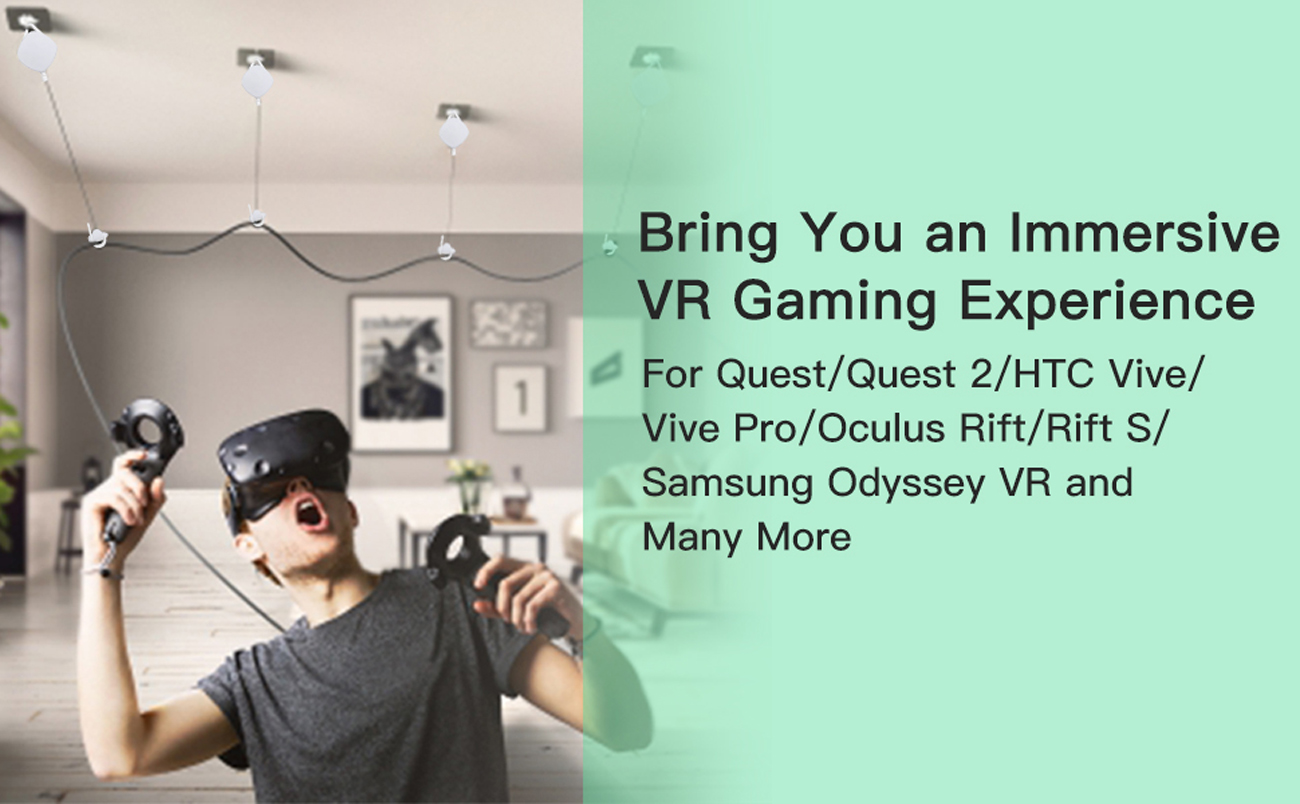 2 Ways Hook Installation
To set up hooks on the ceiling you can choose to use either the 6 screw hooks or the 8 adhesive ceiling hooks if you don't want to drill holes in the ceiling.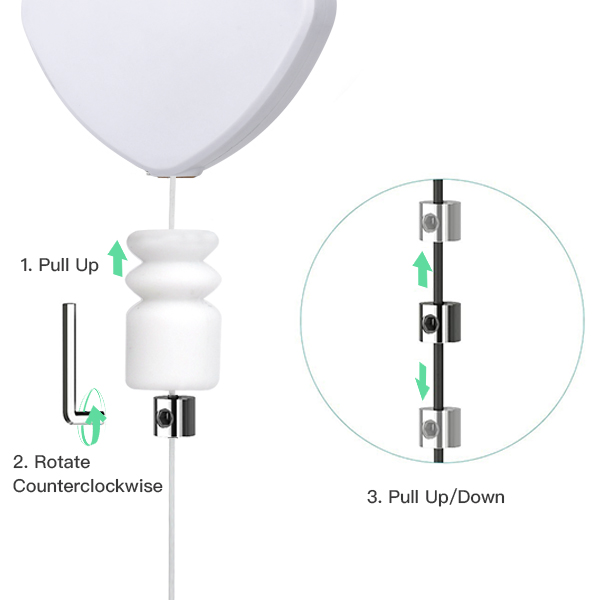 Upgraded Cable Length Adjuster
To adjust the cable length of the pulley, please pull up the rubber noise dampener, loosen the adjuster by the Allen wrench, and adjust the position of the adjuster.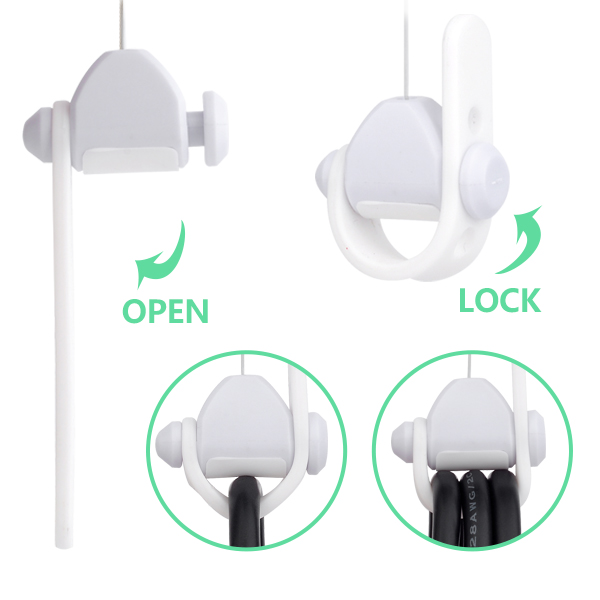 Rubber VR Cable Holder
The cable holder of soft rubber material can fix your VR cable well without damaging the cable jacket. Its elasticity allows you to fix multiple cables.