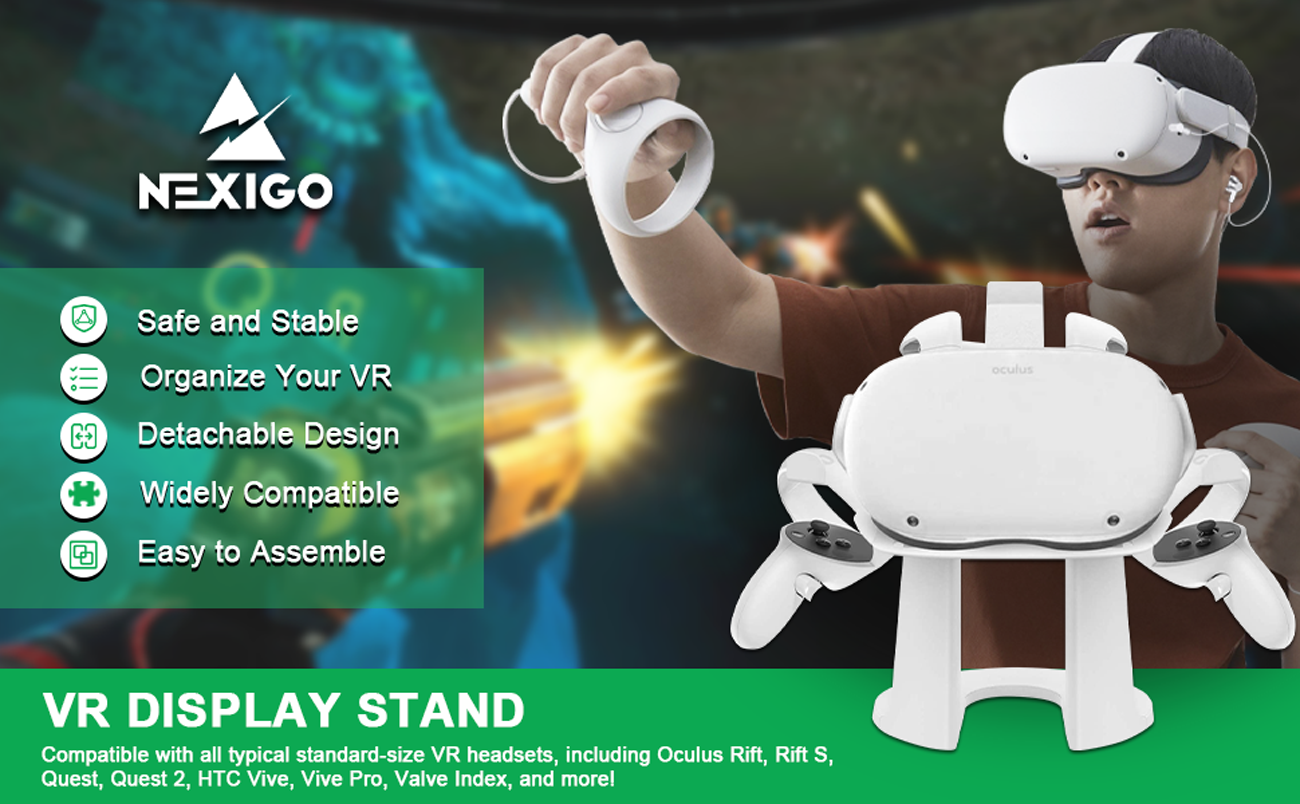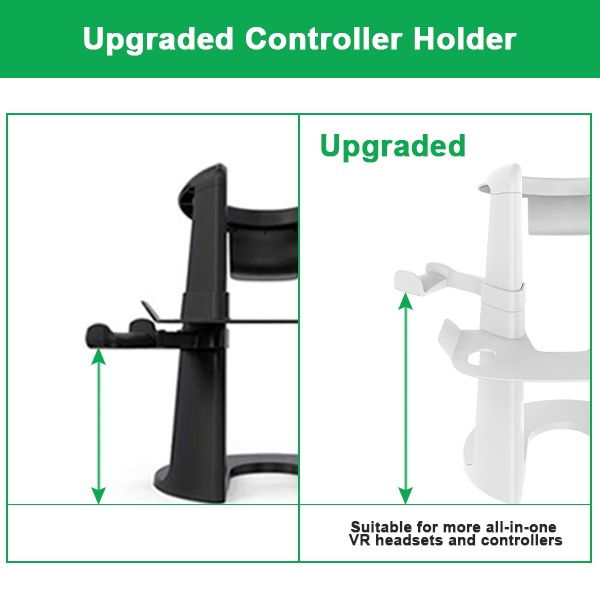 Upgraded Controller Holder
We have updated our design and raised the height of the controller holsters to allow for a greater range of controller options. This provides greater flexibility with a wider variety of VR headsets and controllers and gives you the option to upgrade your VR setup without having to upgrade your stand as well.
Keep Your Headset Stable
Designed with a round base for extra stability, the NexiGo VR display stand helps keep your VR equipment safe and secure. Simply place your VR headset and controllers on the appropriate rests, the stand will distribute the weight effectively to keep your hardware protected.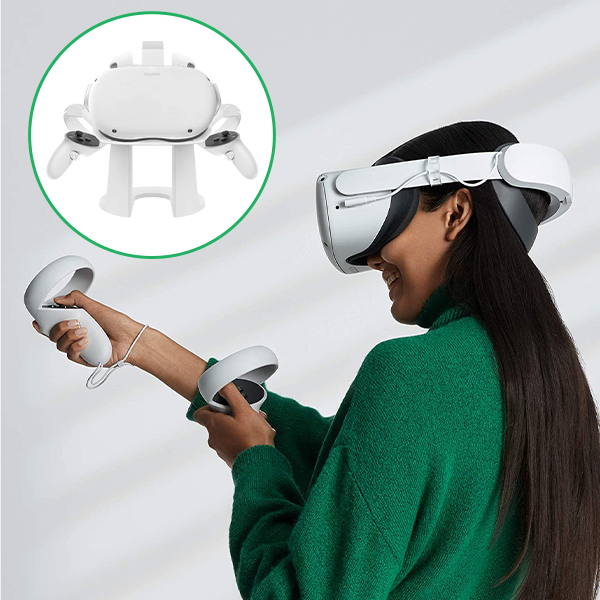 Easy to Assemble
With a convenient tool-less design this stand can be easily assembled in seconds. Compatible with most standard-sized VR headsets, including Oculus Rift/Rift S/Quest/Quest 2, HTC Vive/Vive Pro, Valve Index, and most typical all-in-one VR headsets.