PowerDirector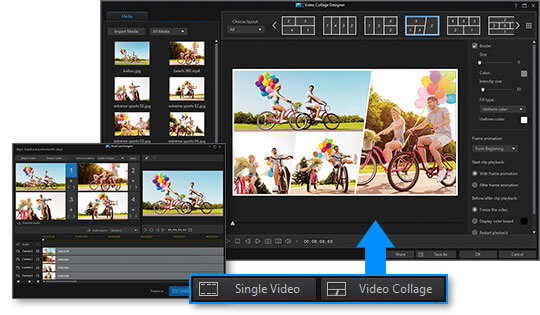 Integrated MultiCam Editing & Video Collages
With the intuitive MultiCam Designer software movie directors can synchronize and switch between footage shot from different cameras. Choose to produce a single video, or use Video Collage Designer to create a stunning, totally customizable collage complete with animated openings and endings. Use one of our existing templates, or create your own to save and reuse on different projects.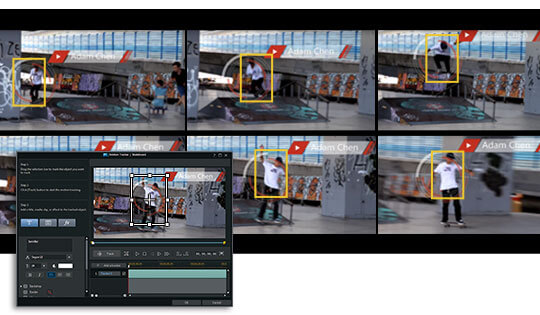 Frame-by-frame Motion Tracking
Ensure 100% accurate object tracking accuracy in your video clips with the granular control of frame-by-frame motion tracking.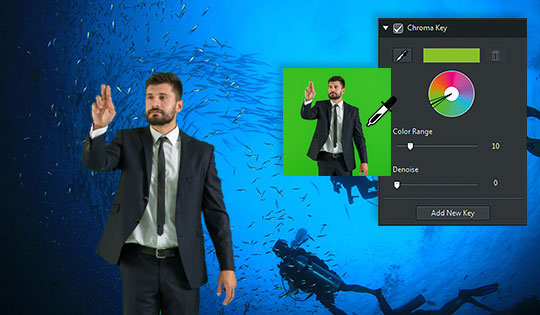 Multi-key Sampling Chroma Key Editing
Now you can perform Hollywood-style green screen editing thanks to a Hollywood-style movie director software feature: improved chroma key engine and multi-key color sampling.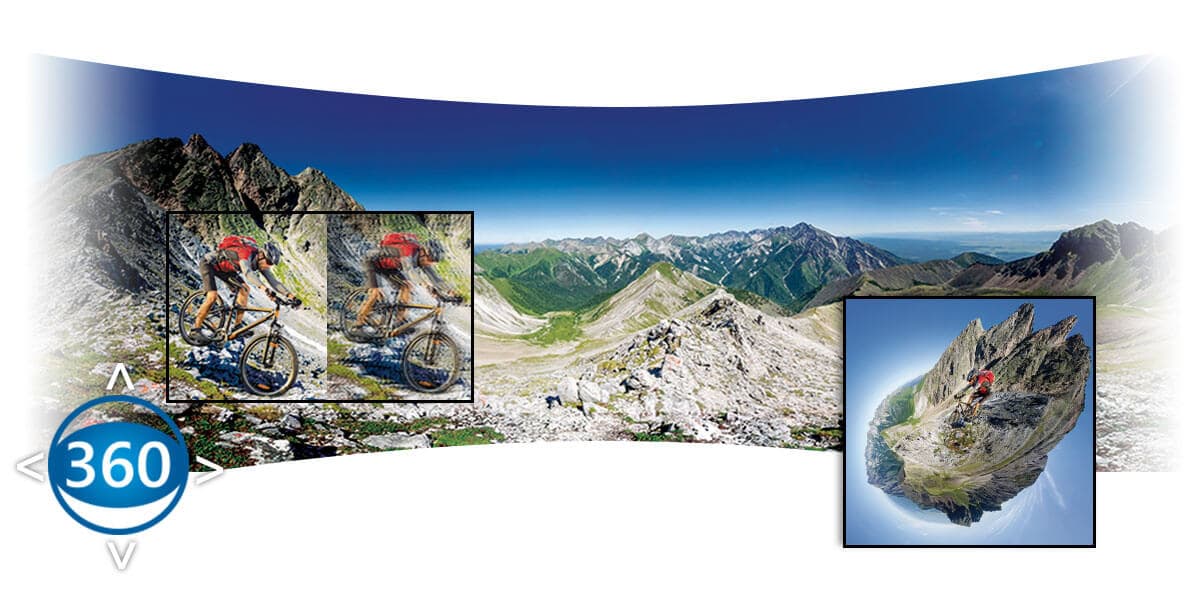 True360 Video Editing
Import equirectangular footage, create a True360 project, edit with a full range of design tools as part of this video editing software suite. Then you can export in a 360° format.
360° Video Stabilization
Shaky video footage is virtually unavoidable when shooting with a 360º camera. The 360º VR stabilization technology that's part of this movie director software gives you the control to produce mind-blowing VR videos, free of shakes and stutters, in next to no time!
360° Titles & PiP Objects
Apply specially designed 360° titles and PiP objects that remove warping and distortion in your 360° projects.
True360 View Designer
Use 360° video footage to create standard video projects. It's like you've filmed a scene with multiple cameras from multiple angles.
Customizable Design Tools
To create professional videos, you need to be in complete control of your movie director software. As part of this video editing software suite, PowerDirector helps you to do just that with great customizable tools that allow you to edit, adjust, and add effects to videos with complete control.

Title Designer
Customize font, color, motion, blur and more.
PiP Designer
Overlay animated objects on video to add energy.

Theme Designer
Animated slideshows from pro-designed templates.

Masks Designer
Fuse video clips by applying selective transparency.

Transition Designer
Unique transitions from alpha channel masks

Paint Designer
Design hand-drawn overlays using an array of brushes.

Subtitle Room
Create unique subtitles to add to your videos.

Menu Designer
Create unique disc menu layouts and styles.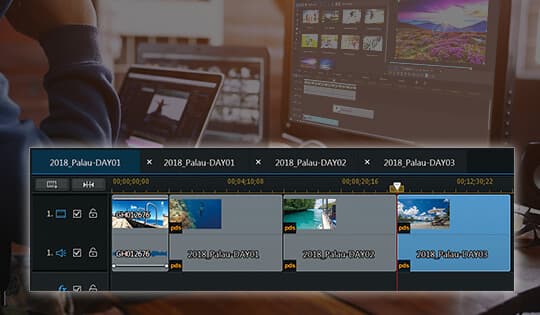 Nested Video Editing
Add and edit multiple sequences in the same video project for more efficient editing and effortless creativity with PowerDirector in this video editing software suite.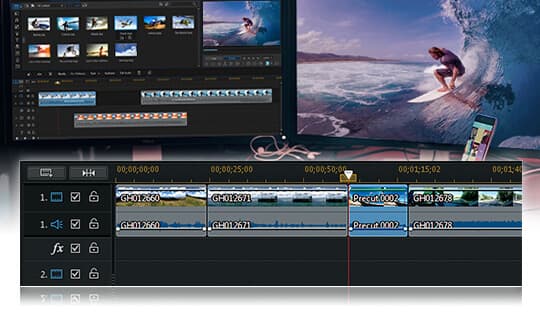 Video Pre-cut
Pre-cut lengthy clips into short, reusable segments that you can repurpose throughout multiple projects.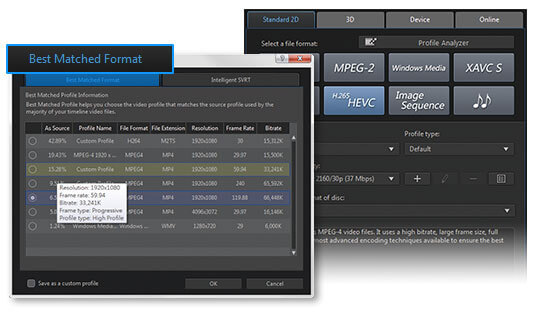 Best Matched Profile
Best Matched Profile helps you select the video profile that best suits your video based on the source clips. This software feature makes producing movie director-quality videos a breeze.
PhotoDirector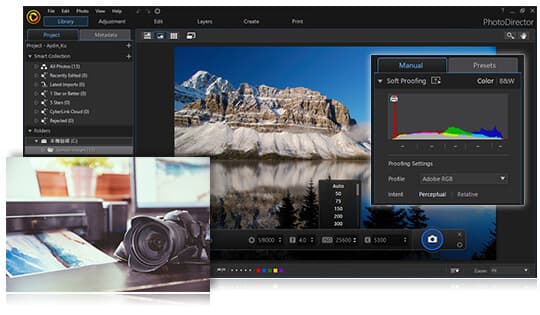 Tethered Shooting & Soft Proofing
Tethered shooting enables you to get the perfect photo in fewer attempts. Each shot you take is instantly ready to view on your monitor so that you can quickly identify & fix problems with focus, lighting or composition.
With soft proofing, you're able to save even more time allowing you to view a simulated printer output on your monitor with gamut warning. Foresee and correct any issues that may arise when you print your work.
One-click Keystone Correction
Quickly fix common distortions that arise while shooting, especially in urban settings. Intelligently correct image perspective to make objects appear flat on the horizon.
Exceptional Auto-lens Correction
PhotoDirector supports an ever-growing collection of lens profiles allowing for common lens flaws to be corrected quickly and accurately.
Advanced Layer Editing
Layer editing provides the flexibility to create unique image compositions by combining images, texts and graphics. Using a combination of blending modes and masks, your creative possibilities are virtually endless.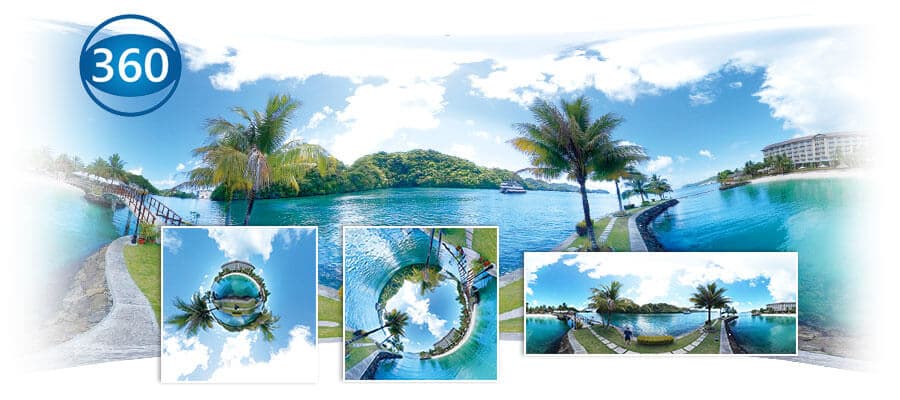 Incredible 360° Photo Editing
Import, edit, correct and export 360° photos using all the editing features you know. It's a whole new perspective on photography.
360° Little Planets
Turn your photos into a world of their own in just a few quick clicks with the creative Little Planet feature.
Panoramas from 360° Shots
Creating panorama images has never been easier. With a 360° image and PhotoDirector, you will create artistic panoramic shots in no time.
Straighten 360° Photos
Ensure that your 360° photos are picture perfect. Straighten them so that to remove distortions on the horizon for perfect shots every time.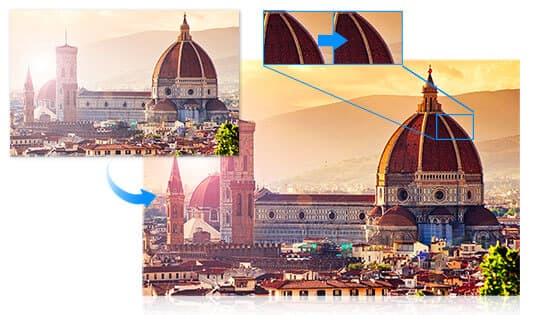 Professional Dehaze & Defringe
Strip away haze, fog and smog to reveal crisp, clear landscapes with the intuitive Dehaze slider. For a truly professional touch use the Defringe tool to get rid of distracting color fringes in your digital photography for a sharper look.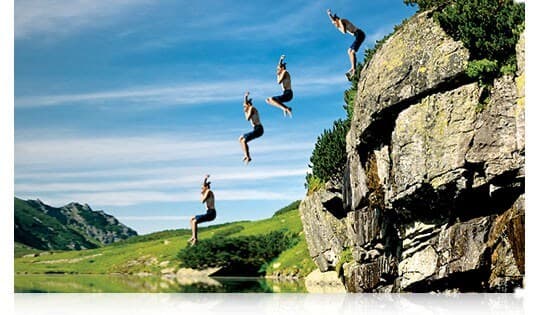 Incredible Multi-exposure Shots from Video
Easily extract a series of photos from a video clip and turn them into incredibly creative multi-exposure images with just a single click.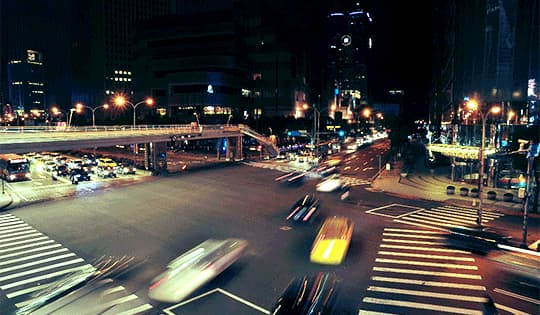 Vibrant Motion Stills
Motion Stills are an amazingly creative twist on standard photographs. Brush over sections of a video clip to retain movement in that area only. Other parts appear frozen in time!
ColorDirector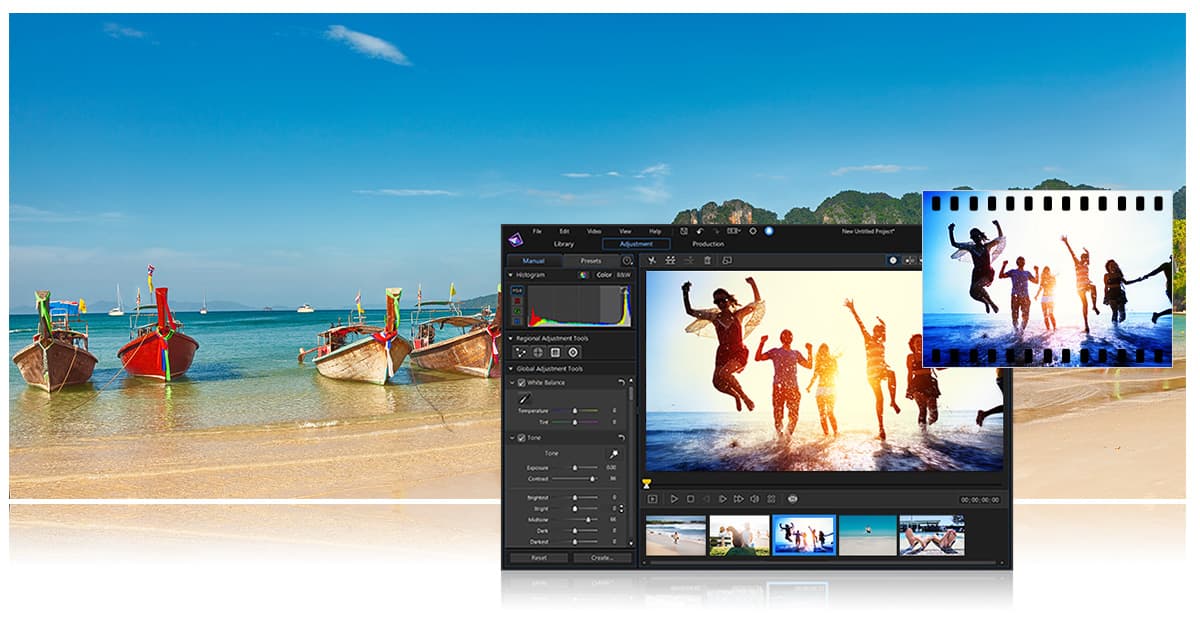 Precise Color Grading. Professional Quality Results.
Color grading is an essential tool for making impressions, telling stories, and evoking responses from your video viewers. ColorDirector is the best software for movie directors of all skill levels, giving them the means to dramatically improve their projects through the use of tools to control color and lighting.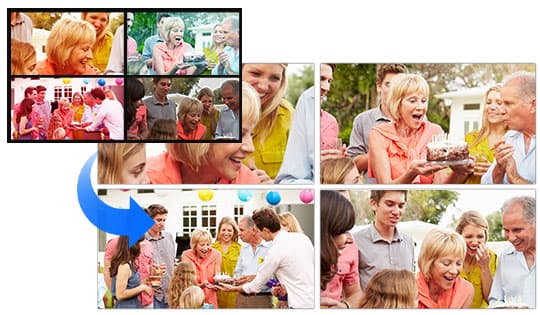 Global & Regional Adjustment Tools
Change the look of your entire clip with adjustable Global Tone Level presets, or make precise color adjustments to selected parts of video footage with regional adjustment tools included as part of our video editing software suite.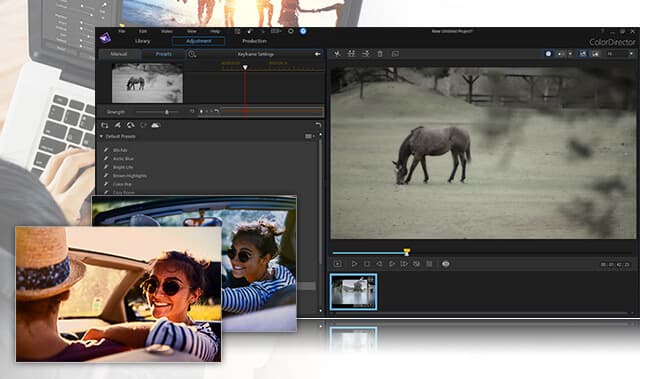 Adjustable Presets with Keyframe Support
Take more control when color grading your projects, even when you use one of our pre-made templates. Control the intensity of each effect with as much granularity as you desire, with keyframe editing support.
Improved LUT Support
Import and export Look-up Tables (LUTs) for professional color grading control. Use this feature of our movie director software to match footage from one source to another in order to achieve a particular effect throughout a video.
Motion Tracking for Color Grading
Intelligent motion tracking algorithm makes frame-by-frame object tracking a breeze. Precision selection tools let you select, isolate and track multiple objects through your footage.
AudioDirector

Precision Controls for Professional Audio Editing.
Audio is half of the movie experience, and improving the audio in video projects dramatically enhances the final result. AudioDirector is part of our video editing software suite, and contains cutting-edge tools that make editing and fixing audio tracks fast and simple. With end-to-end audio features and seamless integration with PowerDirector, AudioDirector is a must-have application for movie directors looking for the best software.
Track Alternatives in Mixer Room
Sample different effects and recordings on a single track with Track Alternatives. Add multiple tracks to the same timeline, meaning you can preview different styles without having to individually mute and unmute them.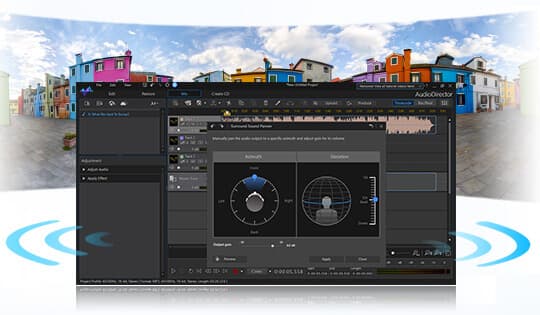 Spatial Audio Panner & 360° Video Support
Create an ambisonic, 360° audio soundtrack for a truly immersive viewing experience. AudioDirector lets you import 360º videos for audio editing, making it perfect for editors on the cutting edge of video creation.
Batch Processing
Apply your favorite effects to multiple audio files simultaneously saving hours of tedious editing time and repetition.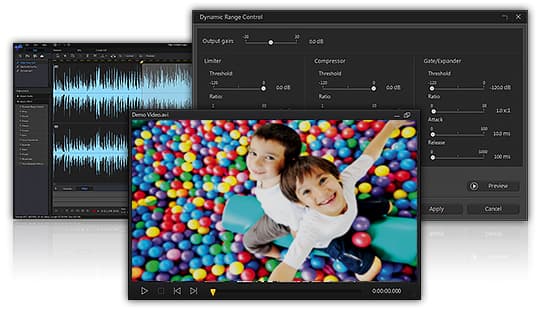 Audio Editing Tools for Video Editors
Automatically adjust backing music tracks to fit the length of your video, or repair disturbances in your audio tracks with professional software tools made for movie directors.
Professional Plug-ins & Effects

Never find yourself lacking creative inspiration, or being unable to fulfill your artistic visions with unlimited access to an ever-growing collection of premium plug-ins, effects, and content, all part of our video editing software suite. With the innovative AI Style Engine, you can harness the power of our artificial intelligence engine to turn videos or photos into works of art. Select from a massive collection of themed animated titles, effects and PiP objects to enhance your projects.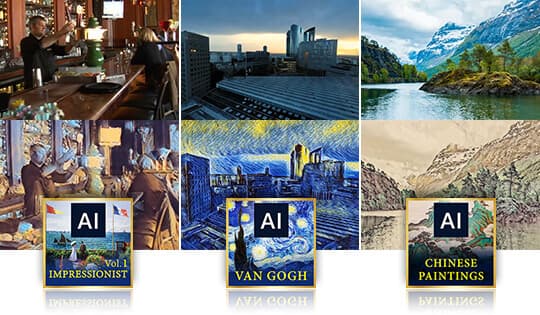 AI Style Plugin & Packs
Now you can transform your videos into living artworks thanks to the magic of AI. We've trained our AI Style Engine to analyze your footage frame by frame and intelligently apply brushstrokes, so your video looks like it was hand-painted by a master artist, when in fact it's just an amazing trick from a movie director's software.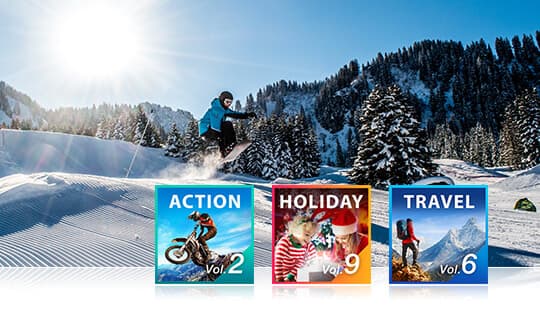 Premium Creative Design Packs
CyberLink's unique creative design packs are the ultimate film-making accessory. Each pack includes a range of themed title effects, transitions, PiP objects, or project templates to speed up the creative process or provide an extra creative spark.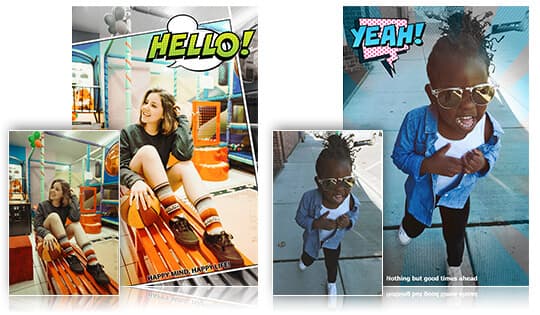 Express Template Packs for PhotoDirector
The Express Template Packs in our video editing software suite contain all the layer components that make up complex images. They're not only an easy way to put together stunning images but they also show how layers combine to produce photographic effects.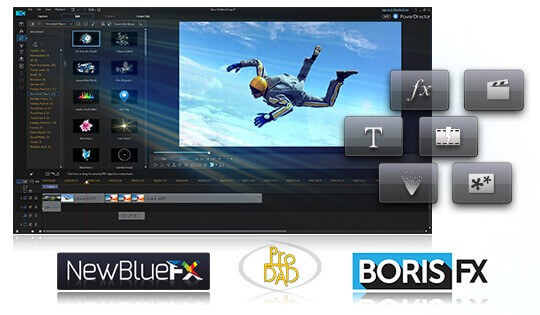 Professional Effects & Sound Packs for Video
Bring a more cinematic tone to your videos with more third party plug-ins from world-renowned sources such as NewBlueFX, proDAD, and BorisFX. Your movie director software suite subscription also includes a wide array of useful professional sound effects that can help you add the finishing touches to any production.
Workflow & Format Support

For video and photo creative experts, Director Suite 365 provides a complete workflow from video editing, photo editing, color adjustment & fixing to audio restoration & editing.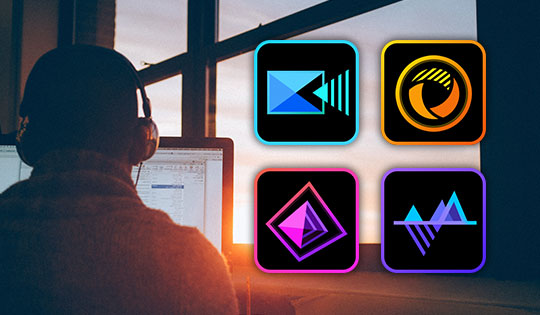 Round-trip Editing
Your movie director software suite's four applications support seamless round-trip editing, which means you can pass the work-in-progress to PhotoDirector, ColorDirector and AudioDirector to perform photo editing, color grading and audio editing tasks, then pass the adjusted result back to PowerDirector's timeline, without rendering in advance.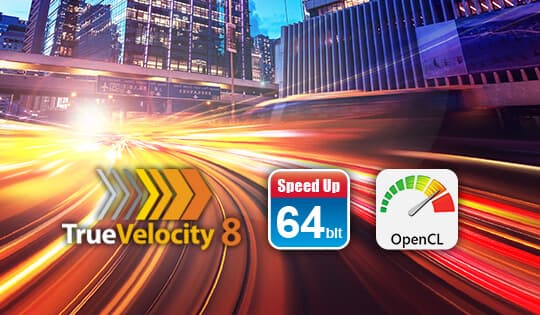 Faster Rendering & Production
PowerDirector has held the title of world's fastest video editing software for several versions of its video editing software suite. Powered by the 64-bit TrueVelocity engine and with the support of OpenCL, multi-GPGPU acceleration and latest hardware acceleration technology, PowerDirector provides unparalleled performance in HD and 4K video rendering.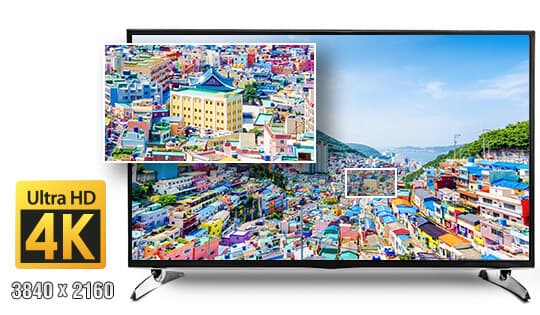 Most Complete Format Support
PowerDirector supports end-to-end editing of 4K and 2K UltraHD video formats. With resolution up to 3840 x 2160, you can create crystal clear videos at resolution four times higher than FullHD. PhotoDirector also supports popular formats like JPEG, PNG, and GIF as well as a host of RAW profiles and the latest HEIC file format.
Cloud Storage

CyberLink Cloud is designed to work perfectly with our movie director software suite to safely store your media creations and system settings. Our video editing software suite includes 100GB free storage space on CyberLink Cloud that allows you to access and work on your creative projects from anywhere.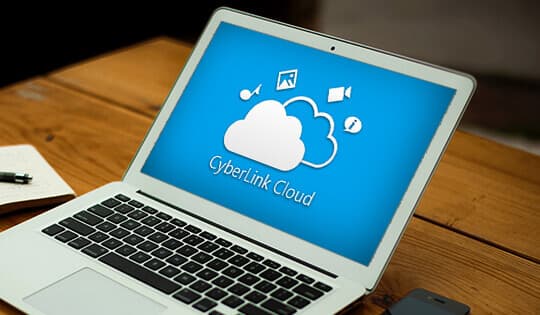 100GB Cloud Storage
Store and backup your system files online. Director Suite 365 comes with a huge 100GB CyberLink Cloud storage absolutely free!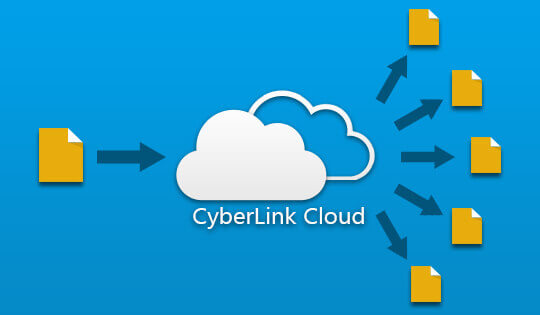 Backup & Share Project Files
Video editing takes time. Backing-up and restoring projects from CyberLink Cloud is as simple as saving a file on your PC.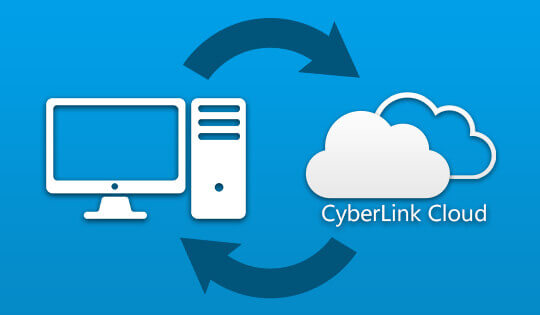 Backup System Settings
An easy way for you to back up and restore your system settings when you upgrade to a new PC, or reinstall your OS.