Acronis True Image 2016 is a complete, fast, safe backup and recovery solution for your PC and Mac. It enables you to quickly backup your entire system, or just the files you need to your local storage, while allowing you to restore from the cloud or the local storage in a snap. Don't worry about the security. The 256-bit encryption and a private, user-defined key confidently protect your backups from unauthorized access.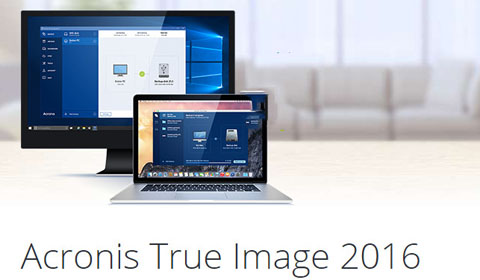 Full Disk-Image Backup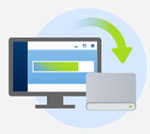 Effortlessly back up your entire computer including your operating system, applications and data, not just files and folders to an external hard drive or NAS.
Universal Restore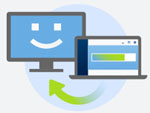 Restore backed up data including your operating system, application and all your data to your existing computer or an entirely separate piece of hardware, or restore specific data as needed.
Optimized for Your System
In addition to compatibility with Windows XP, 7, 8, Acronis True Image 2016 is specially optimized for latest Windows 10 and recent Mac OS X versions.
Industry's Fastest Speed
Up to 50% faster than the competition - save time and frustration with the industry's fastest backup and restore.
Proven Backup Technology
Millions of businesses and consumers worldwide trust the Acronis AnyData Engine — the most advanced backup technology.
Quickly Restore from the Cloud or Local Storage
Get your computer back to where it was at any given moment. Quickly restore from the cloud or your local storage with no need to reinstall your OS manually, or use any additional tools.
Flexible File Recovery
Choose only the files or folders you want to restore and get them back right away, without having to restore your entire system.
Retention Schemes and Advanced Backups
Keep history of up to 20 last system states to roll back to different points in time whenever you need. Capture only changes made after an initial image backup, and save time and storage space.
Security and Privacy
Rest assured your data is safe with 256-bit encryption and a private, user-defined key.