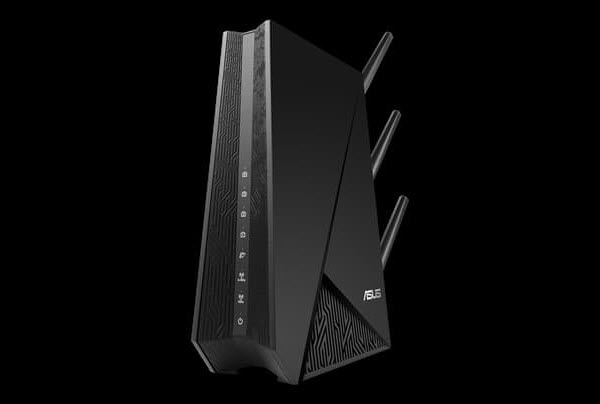 ASUS RP-AC1900
Create and Extend Your AiMesh Wi-Fi System
Bring powerful and seamless Wi-Fi to every corner of your home with the ASUS RP-AC1900 AiMesh extender or Wi-Fi range extender. It works with virtually any Wi-Fi router on the market. And when used with AiMesh routers, it creates a single whole-home Wi-Fi network and offers features like AiProtection, QoS and Parental Controls to enhance your online experience. Setup only takes a few taps with ASUS Router app and ASUS Extender app.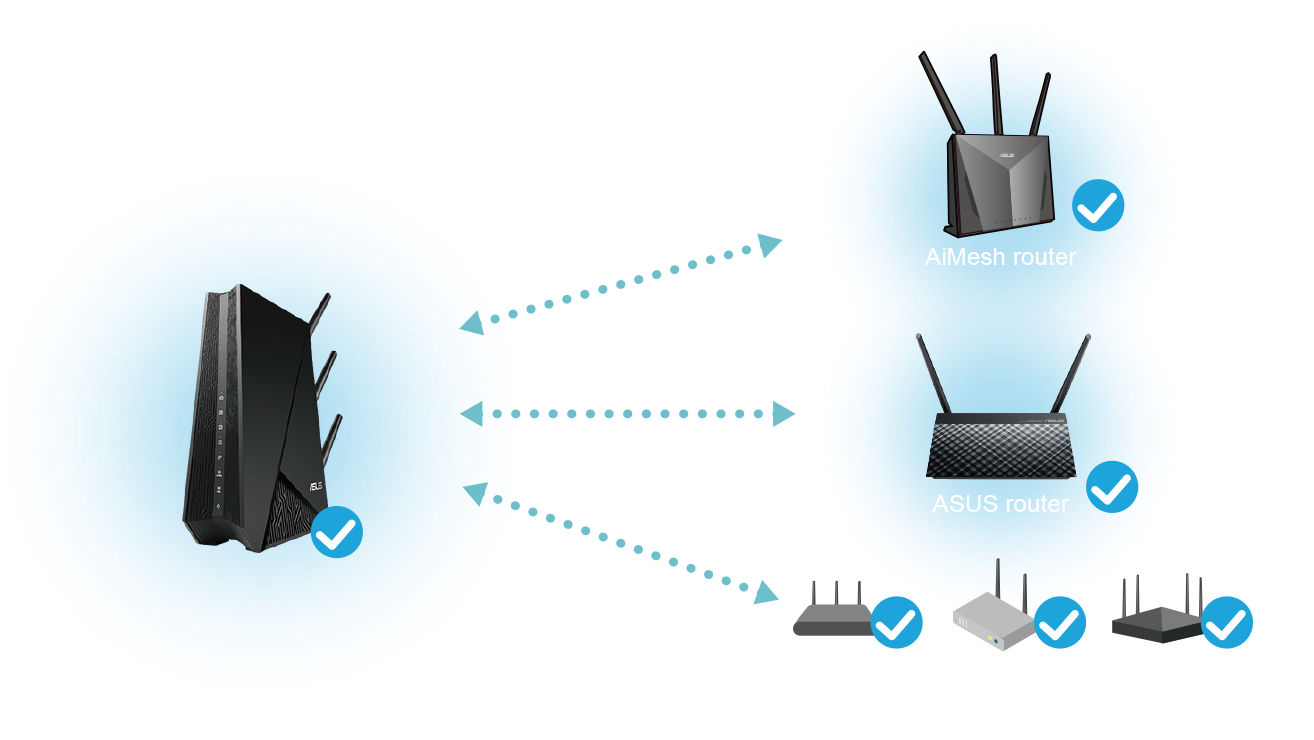 Works Perfectly with Any Wi-Fi Router
RP-AC1900 is also a Wi-Fi range extender that works perfectly with virtually all Wi-Fi routers, modems and cable routers/gateways on the market, so you don't have to worry if you do not have an AiMesh/ASUS router yet.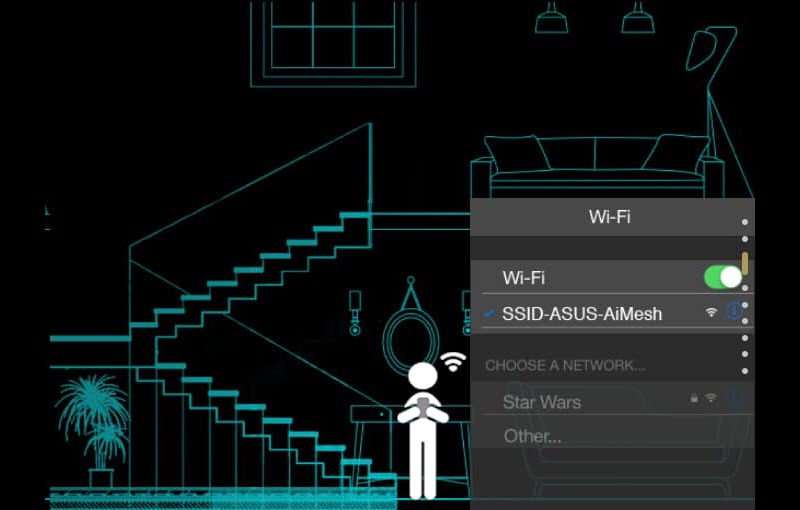 Seamless, Pain-Free Wi-Fi
When used with AiMesh routers, RP-AC1900 can create a single, whole-home Wi-Fi network, so you don't have to switch networks as you move throughout your house. AiMesh keeps an eye on the signal strength to your device, and switches it seamlessly to another source if necessary. All you have to do is enjoy it! If you prefer separate network names for each frequency band, you can do that as well—AiMesh is designed to work the way you want!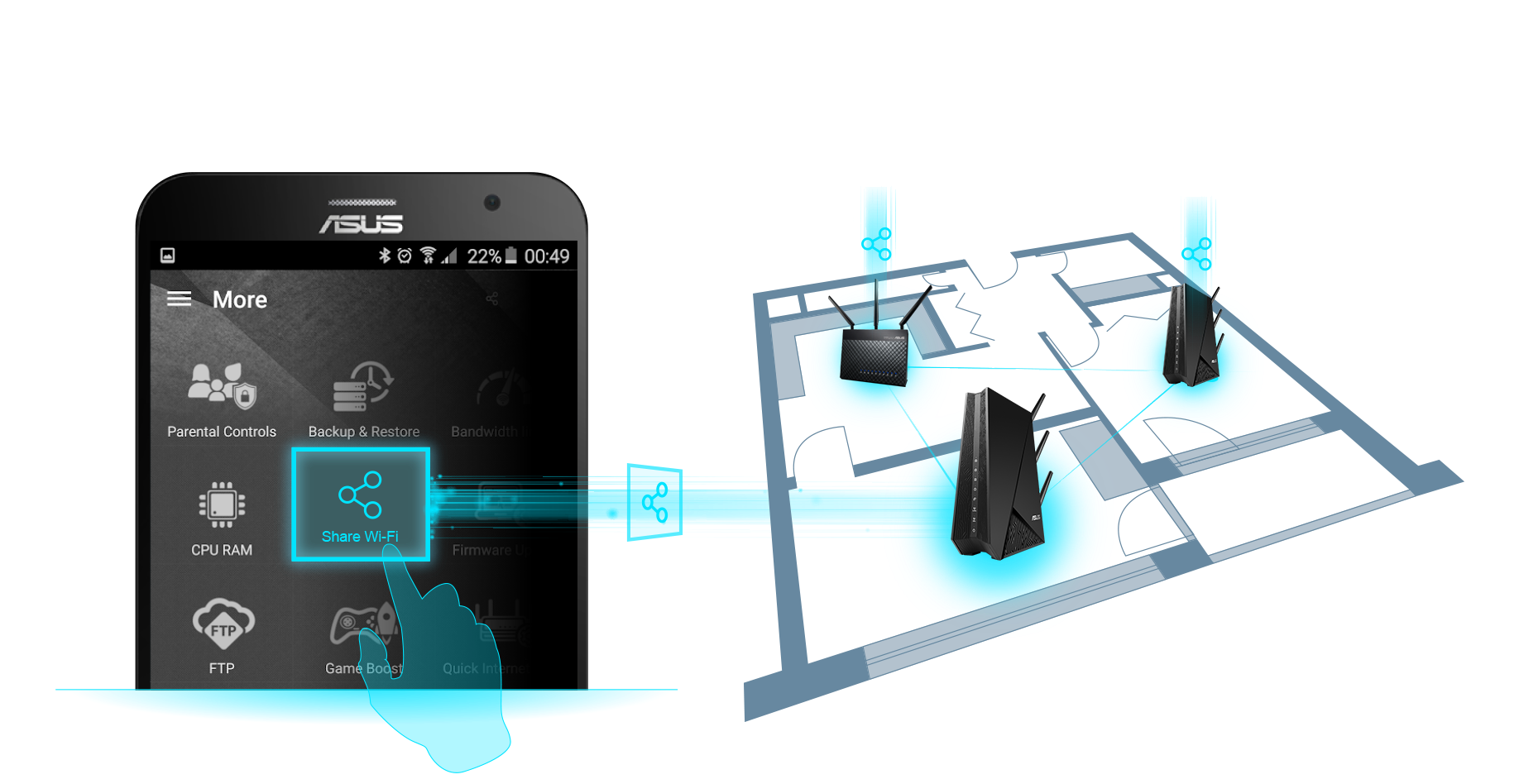 Incredibly Easy, but Incredibly Powerful
AiMesh is incredibly easy to use, but that doesn't mean it's not powerful. When it is part of an AiMesh network, RP-AC1900 still provides comprehensive features and easy central control of all settings from the ASUS Router mobile app or ASUSWRT. So great features like AiProtection, QoS and Parental Controls work across the entire network, ensuring that no-one can bypass them by connecting to a different router. Just remember to always connect your highest-specification router to your internet service.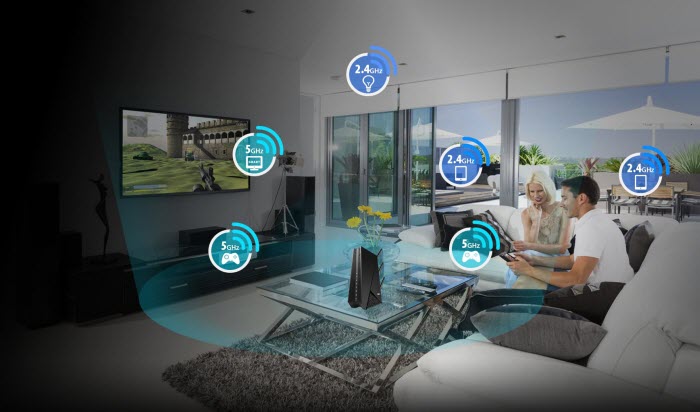 One or Multiple Wi-Fi Name, the Choice is Yours
When extending current AiMesh network, you can choose to keep only one Wi-Fi name (SSID) for the entire home network for easier usage; or separate Wi-Fi names so you can dedicate different Wi-Fi band for different usage. For example, dedicate the 5GHz band to gaming devices with higher bandwidth needs and 2.4GHz band for normal usage.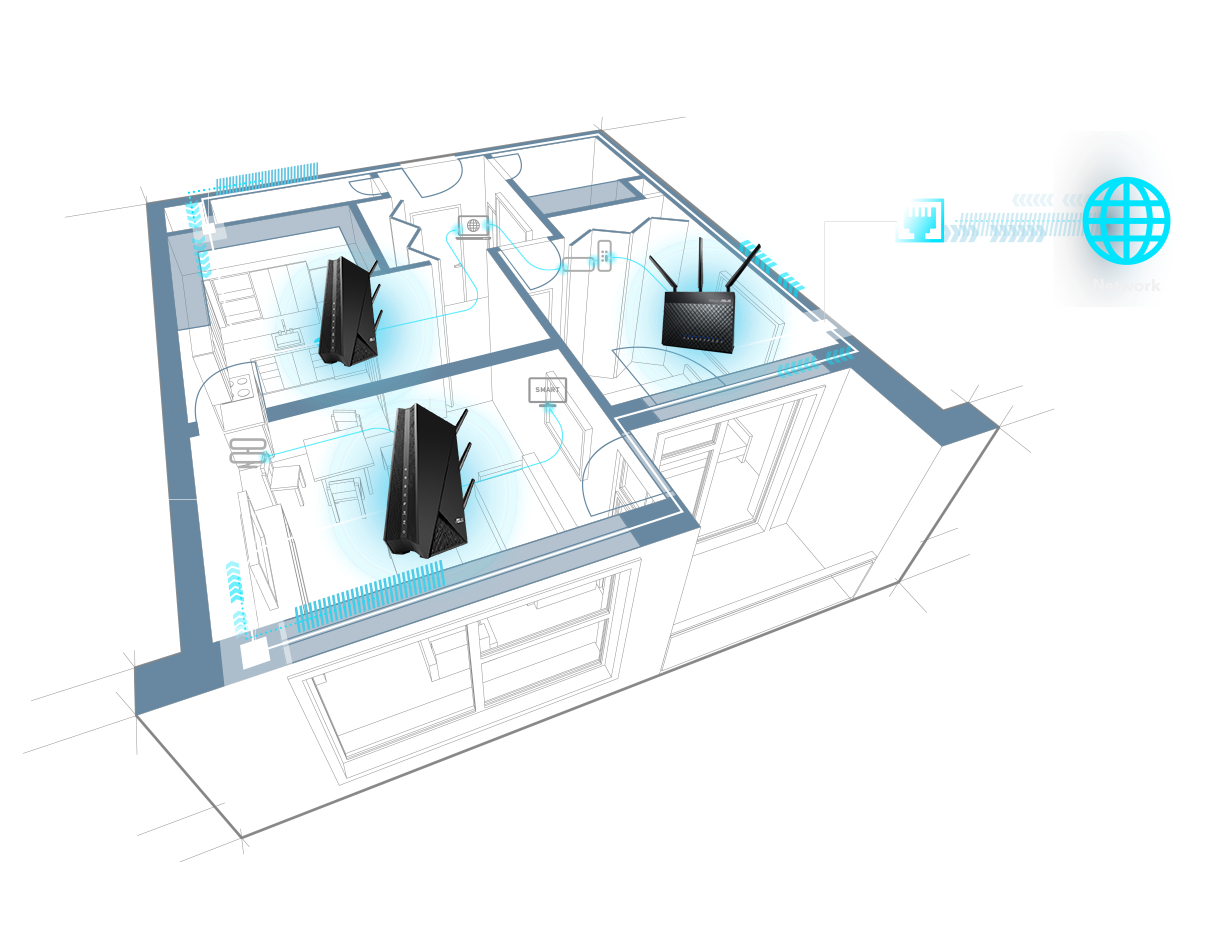 Flexible Backhaul Connection with Router
RP-AC1900 supports AP mode, so you can establish Ethernet backhaul with on-wall Ethernet jacks in your home to create a wired connection between the router and RP-AC1900. This not only provides even more stable Wi-Fi, but also dedicates the entire 2.4GHz and 5GHz bands to wireless devices for smoother connections.

Experience Ultra-Fast Wi-Fi
Powered by 802.11ac technology, RP-AC1900 delivers ultra-fast wireless-AC speeds of up to 1300 Mbps on the 5GHz band and 600 Mbps on the 2.4GHz band. This high-performance Wi-Fi lets you enjoy low-ping online gaming, snappier web-surfing and other bandwidth-demanding tasks without a wired connection.
Easy Setup–Extend Wi-Fi from AiMesh Router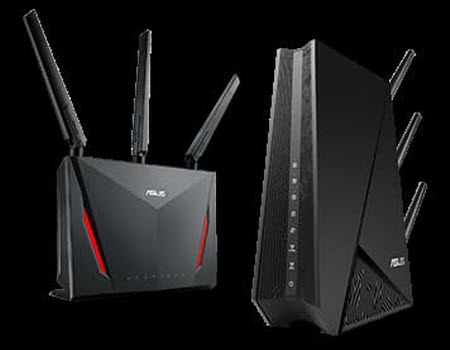 Update the firmware
Install the latest firmware on the AiMesh router.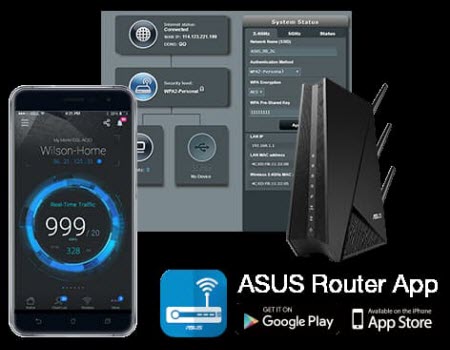 Search for RP-AC1900
On AiMesh router, click 'Search' in ASUSWRT or the ASUS Router app to find RP-AC1900.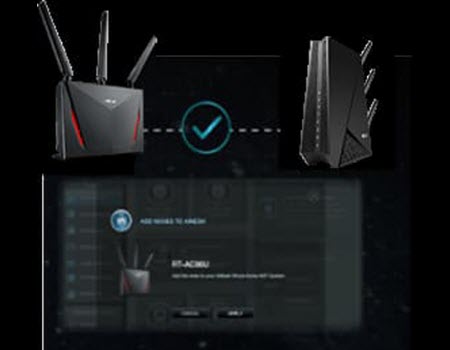 Join RP-AC1900 to AiMesh
Select RP-AC1900, and click 'Apply' to add it to your AiMesh Wi-Fi system
Easy Setup—Extend Wi-Fi from Non-AiMesh Router
If you don't have an AiMesh router, setting up your RP-AC1900 Wi-Fi repeater is still easy. It doesn't require messing with discs, or even a mouse and keyboard. You can use the ASUS Extender app to easily transfer your router's login information to RP-AC1900 with just a few taps; or use the Pair buttons on RP-AC1900 and your router for instant automatic setup.* For advanced settings, you can connect RP-AC1900 to a PC via an Ethernet cable and access the web-based configuration menu directly.
* Pair button setup and ASUS Extender app setup is not applicable when RP-AC1900 is working with AiMesh routers.