Travel through time and space with ultimate performance and the irresistible design. The Raider GE77 HX comes with up to the latest Intel Core i7-12800HX processor and NVIDIA GeForce RTX 30 series graphics for the best gaming experience you can imagine.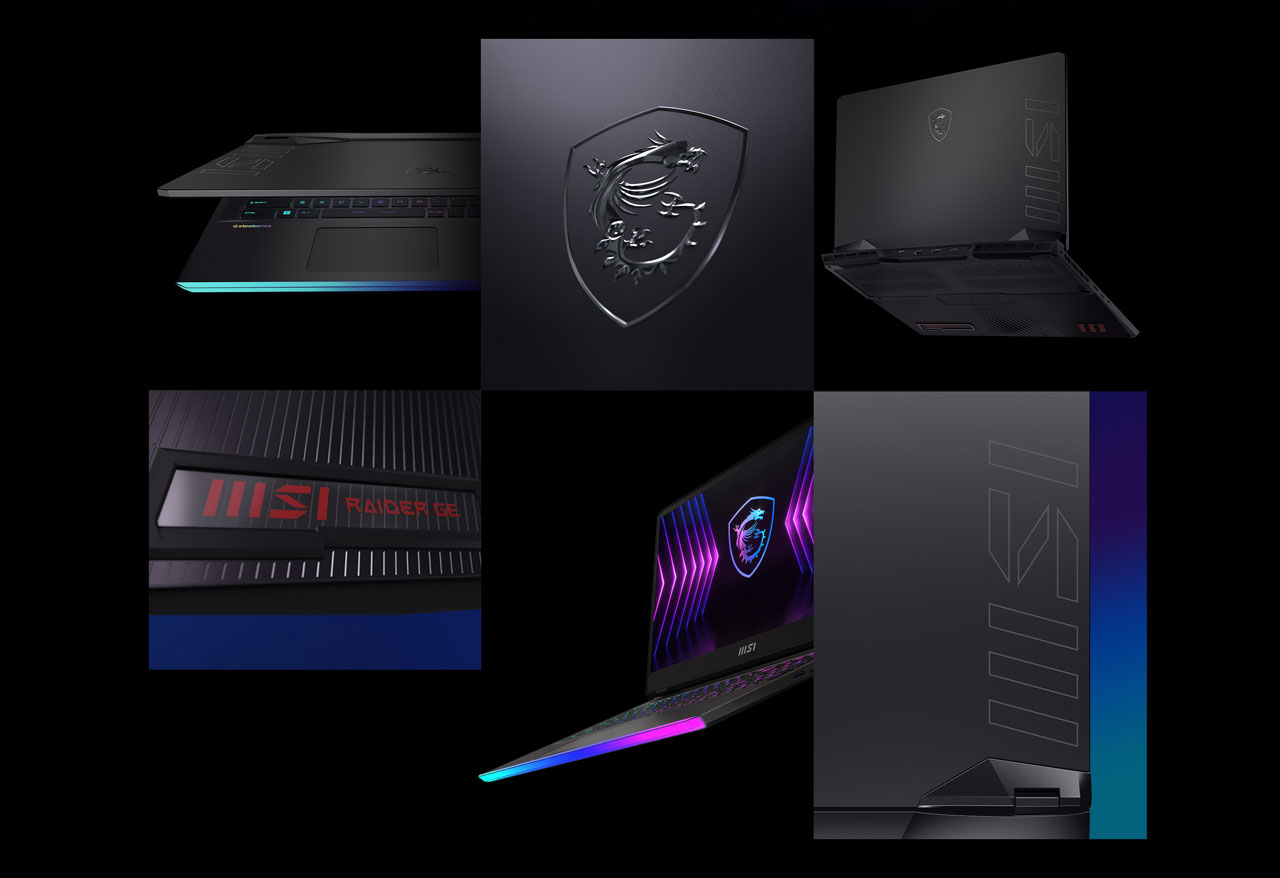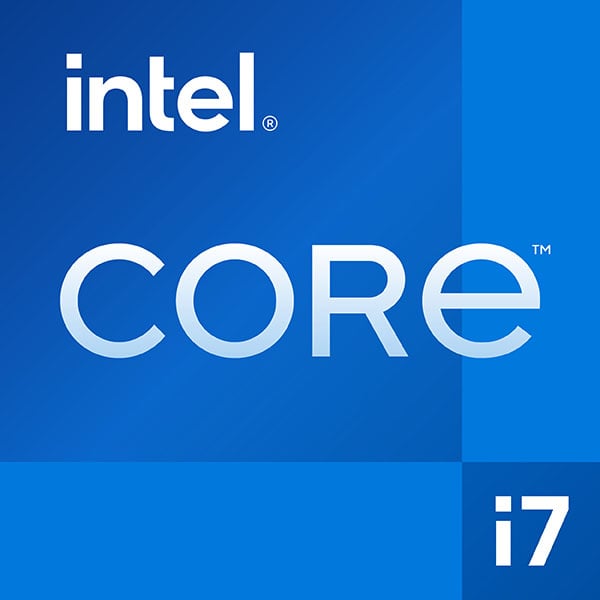 DESKTOP PERFORMANCE
UP TO INTEL CORE i7-12800HX PROCESSOR
With up to the latest Intel Core i7 processor which comes with 8 Performance-cores and 8 Efficient-cores, the Raider GE77 HX provides unprecedented boost in your multitasking projects and performance demanding games.
* Specs varies by model.
150W ↑ Maximum Turbo Power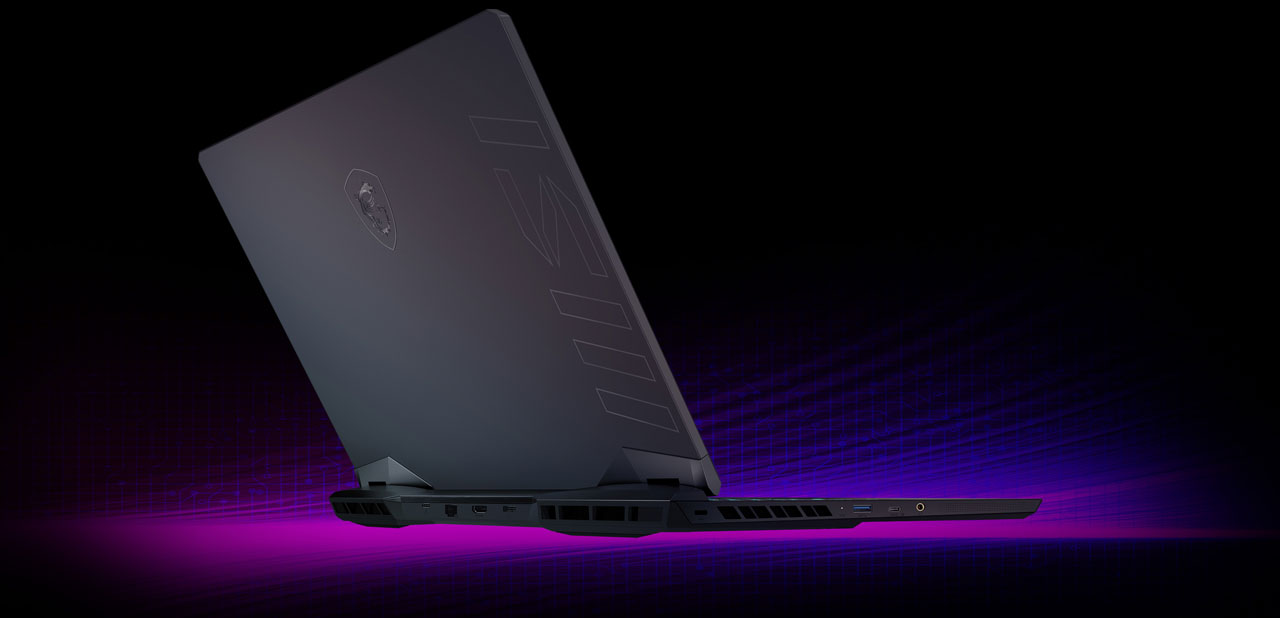 GEFORCE RTX 30 SERIES LAPTOPS
THE ULTIMATE PLAY
NVIDIA GeForce RTX 30 Series Laptop GPUs power the world's fastest laptops for gamers and creators. They're built with Ampere—NVIDIA's 2nd gen RTX architecture—to give you the most realistic ray-traced graphics and cutting-edge AI features like NVIDIA DLSS. Plus, Max-Q Technologies unleash the power of AI to make thin, high-performance laptops that are faster and better than ever.
BOOST PERFORMANCE WITH AI
NVIDIA DLSS gives games a speed boost with uncompromised image quality. Crank up the settings and resolution for an even better visual experience.
MORE IMMERSIVE EXPERIENCES
Ray Tracing is the holy grail of graphics. It simulates how light behaves in the real-world to produce the most realistic and immersive graphics for gamers and creators - and runs fast thanks to 2nd gen RT Cores.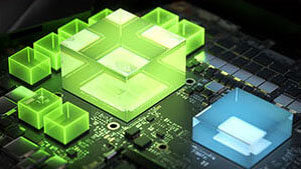 Optimized Power and Performance
NVIDIA Max-Q is a suite of technologies powered by AI that optimizes laptops to deliver high performance in thin form factors.

3DMARK TIME SPY BENCHMARK (DX12)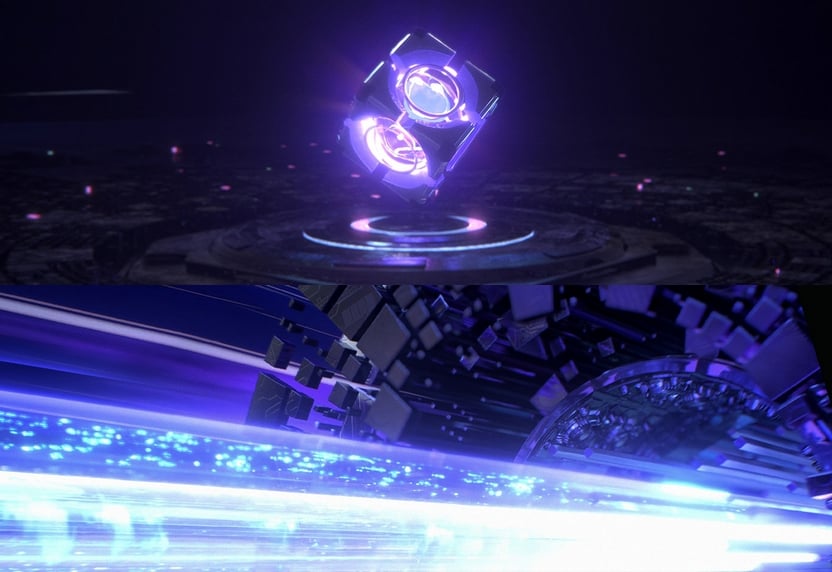 DISCRETE GRAPHICS MODE
SPARE NO PERFORMANCE
Select between "Discrete Graphics Mode" or "MSHybrid Graphics Mode" (NVIDIA Optimus). The switchable graphics technology offers powerful gaming performance and efficiency with a single click.
OVERCLOCKING SYSTEM
SEE THE POTENTIAL
Elevate the graphic power through overclock option with adjustable GPU core clock and VRAM frequency via MSI Center within extreme mode.
MSI OVERBOOST TECHNOLOGY
UNLEASH THE POWER
* MSI OverBoost technology: Combined full load of CPU-GPU, with maximum 175W graphics power by GeForce RTX 3080 Ti Laptop GPU and 75W by Intel Core i9-12900HX / i7-12800HX processor. Under Extreme Performance mode by MSI Center with AC power.
* May vary by scenario.

REVOLUTIONARY COOLING FOR ENTHUSIASTIC GAMING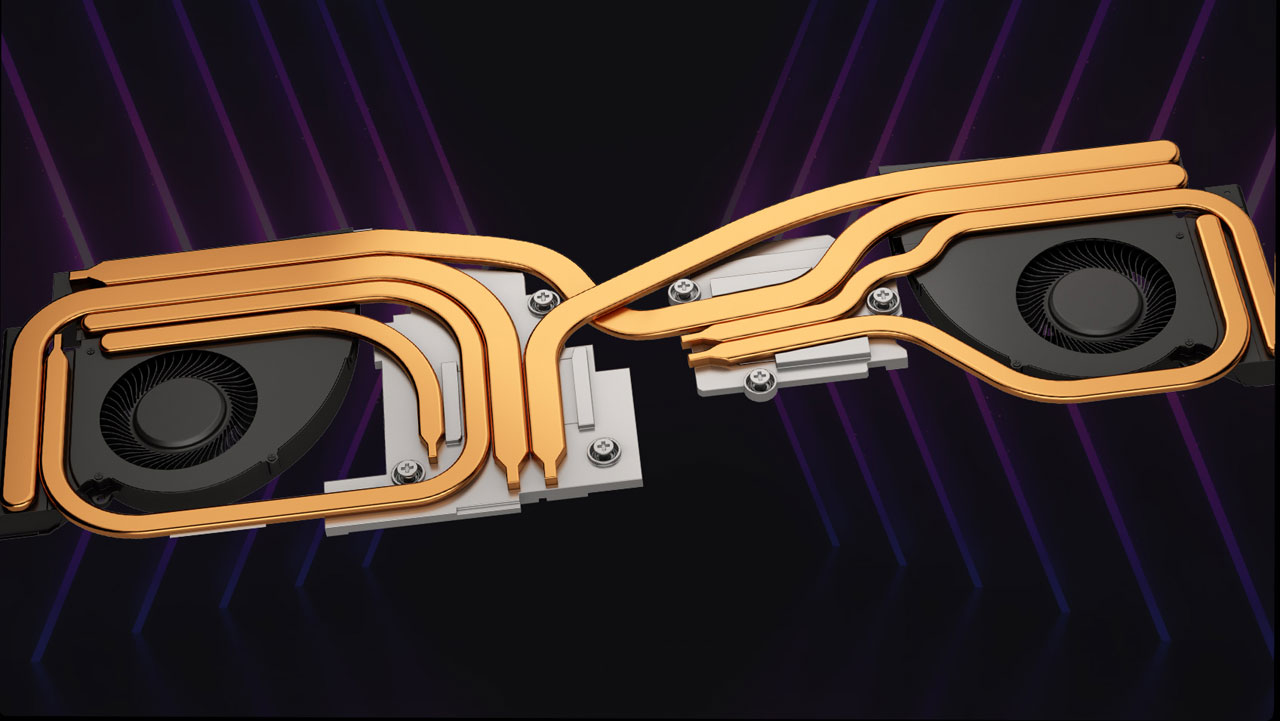 NEXT GEN COOLING FOR NEXT GEN GAMING
Dedicated thermal solutions for both the CPU and GPU with the new design Cooler Boost 5. The larger fans and wider heatpipes ensure maximum performance under extreme gaming.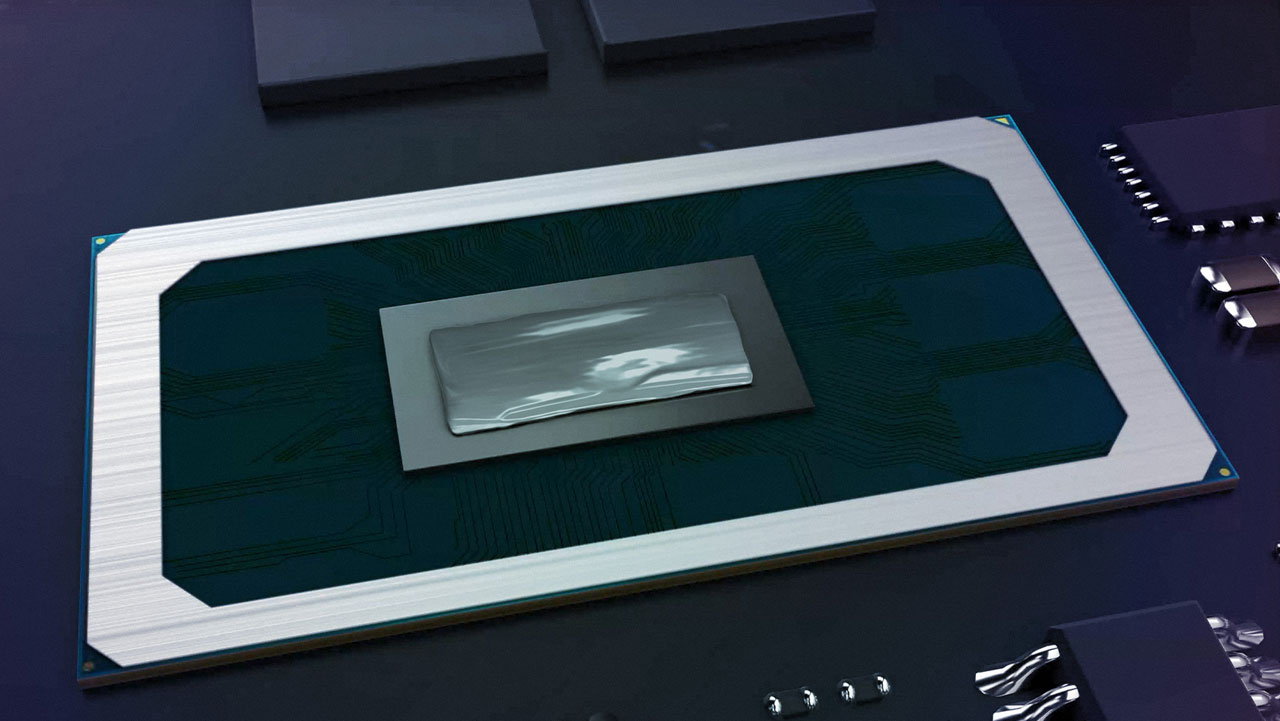 PHASE CHANGE THERMAL PAD
To provide the next generation of cooling for up to the latest Intel Core i9-12900HX processor. The phase transition prevents the heat conductor from crystallization, keeping your system cool and reliable.
LIGHTNING FAST AND SMOOTH DISPLAY
Our gaming laptops are tailor-made and highly optimized for gamers. The display comes with a high refresh rate and smooth visuals, allowing you to experience the next level of gaming.
* Optional. Actual specification may vary by configurations.
up to UHD resolution
Variety of options
up to 240 Hz
Refresh rate
Expand your vision across multiple displays with HDMI, Thunderbolt 4, and USB-Type C.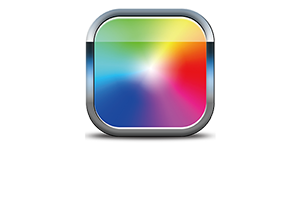 MSI exclusive True Color Technology provides different modes to best fit your various usages.
POWER THAT LASTS
Packed to the legal flight limit, the 99.9Whr large battery capacity provides longer runtime.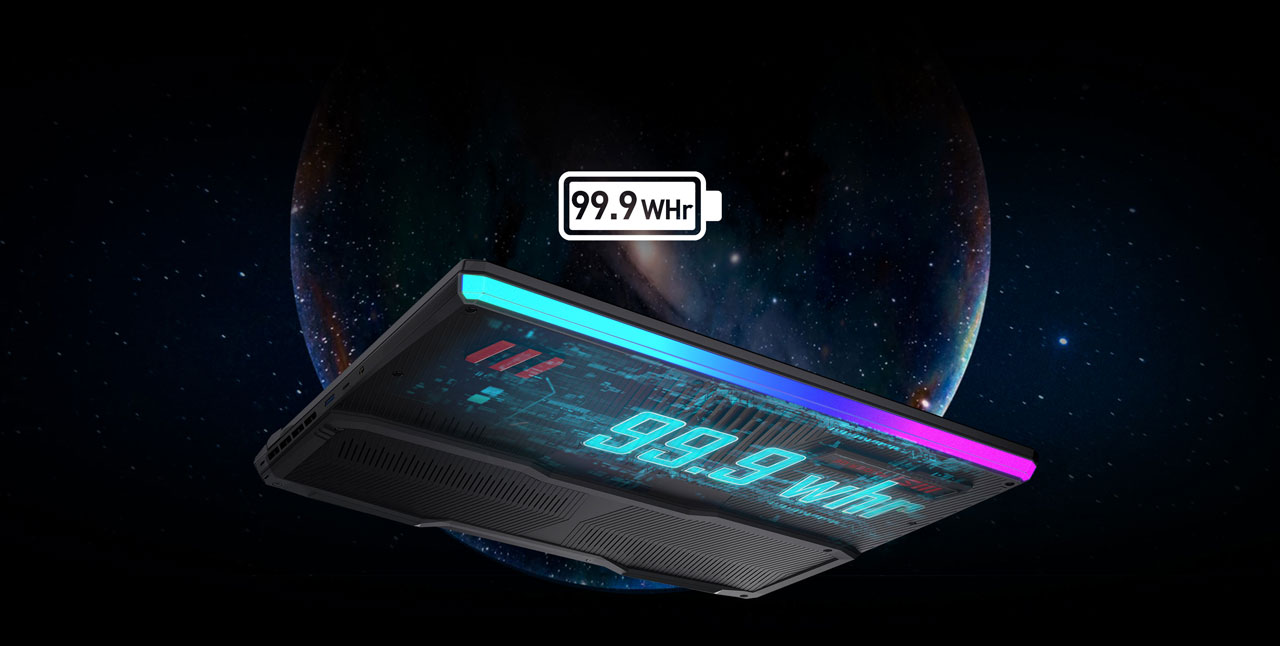 HIGH SPEED COMBO
The Raider GE Series comes with the ultimate combination of data transfer interface and the widest bandwidth to obtain the unrivaled experience.
* Optional. Actual specification may vary by configurations.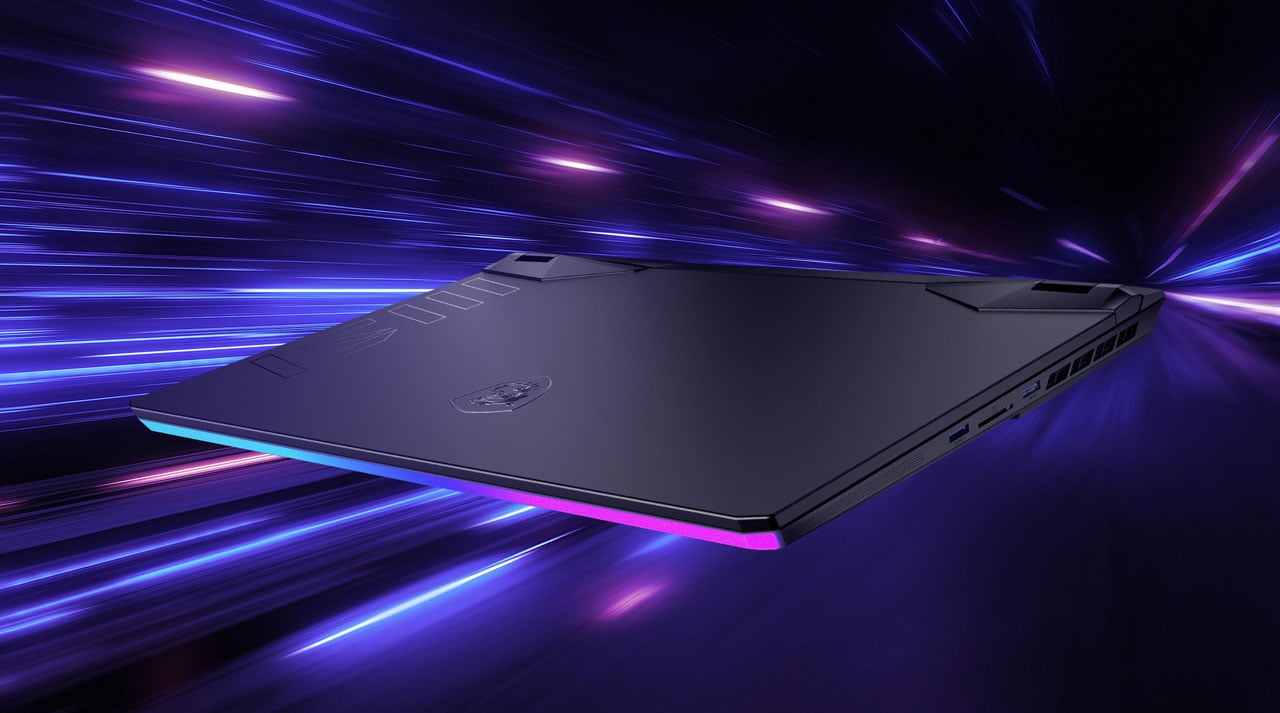 LIGHT 'EM UP
The Mystic light with panoramic aurora lighting design expands across the entire front of the chassis. This grants granular control over lighting, creating virtually endless combinations in 16.8 million colors.
* Lighting effects are only for illustration. Actual effect may vary by software version.
* Lighting can be configured in MSI Center or SteelSeries GG.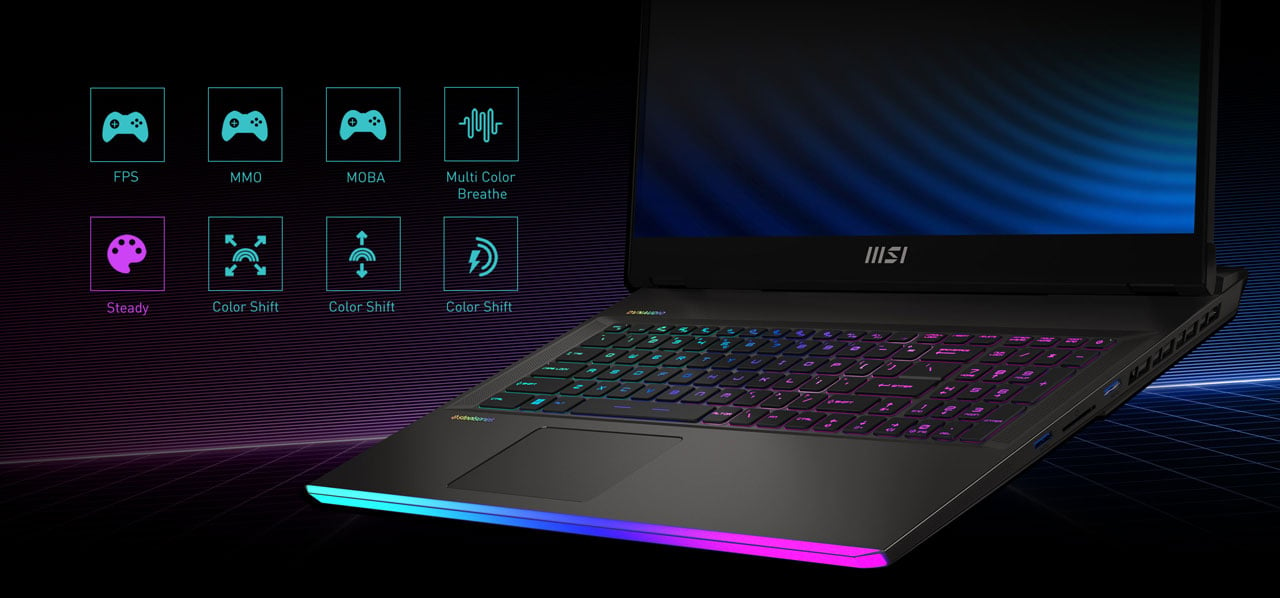 TUNED TO PERFECTION
Enjoy your music and gaming experience with the new Dynaudio sound system. Experience the auditory euphoria with the 2-sided Duo Wave Woofer.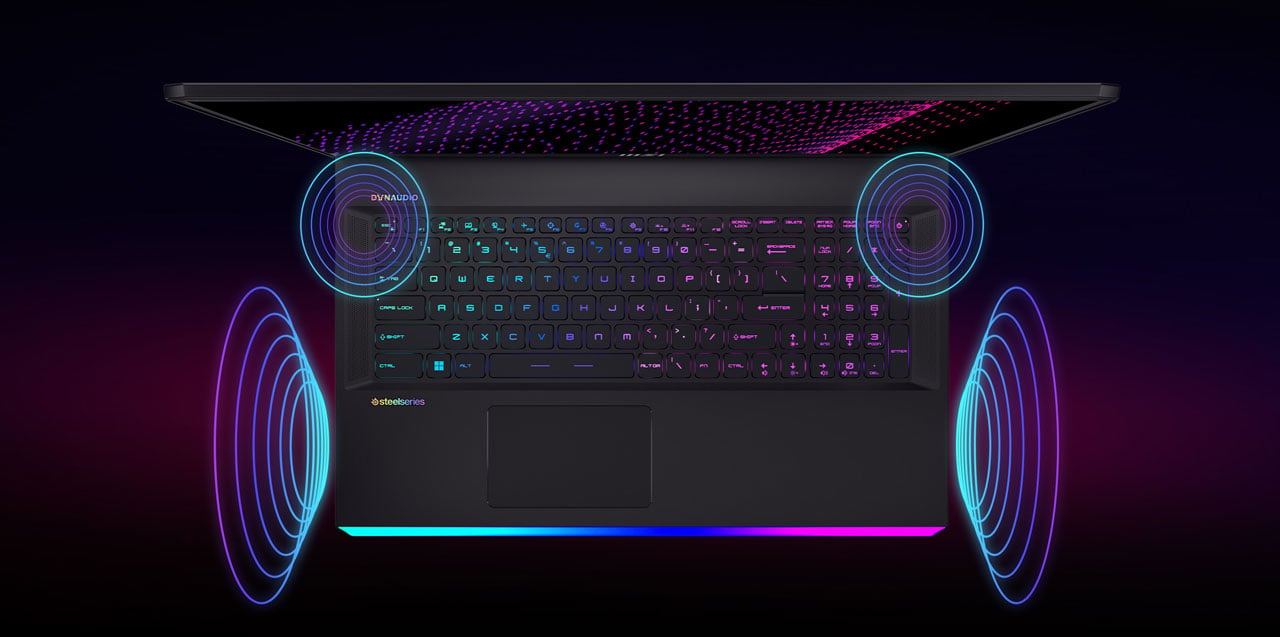 EXTRAORDINARY WIRELESS EXPERIENCE
The latest Wi-Fi 6E delivers stunning speed while keeping the network smooth and stable even when sharing the network with numerous users.

PROTECTING YOUR PING
Featuring high-bandwidth and low-latency onboard LAN for competitive gamers and performance-hungry users, Intel Killer Ethernet E3100 2.5 Gbps provides incredible data transfer speed faster than ever before.

GET ALL THE BUFFS
The exclusive MSI Center helps you control and customize your MSI laptop the way you want.
CONQUER ALL THE BATTLEFIELDS
MSI App Player gives seamless gaming experience between mobile and laptop. Users can multitask with keyboard and mouse to win games faster and easier in games.

STEELSERIES GG
Transform your keyboard into a command center by combining multiple keys into one key command, and sync across all SteelSeries gears.
Full Support for All Possibility
The Raider GE77 HX comes with the most complete I/O ports to support all kinds of data transmission or display output. Giving gamers the maximized flexibility in using the laptop.