Unexpected, unseen before; an ultra-thin, lightweight one with high performance. Delta 15, AMD Advantage™ Edition is equipped with the latest AMD Ryzen™ 9 5900H Mobile Processors and AMD Radeon™ RX 6700M Mobile Graphics, with 1.9KG, 19MM, amazingly thin and lightweight. Support SmartShift, Smart Access Memory and Wi-Fi 6E, Delta 15 contains all the advantages and powerful performance in premium design. Delta 15 will lead changes, breaking through the framework and setting off a new transformation in the game world.
A NEW WAY TO BE
Crafted in a full aluminum body with a carbon gray metal finish, the Delta 15 brings a new look and sleek design.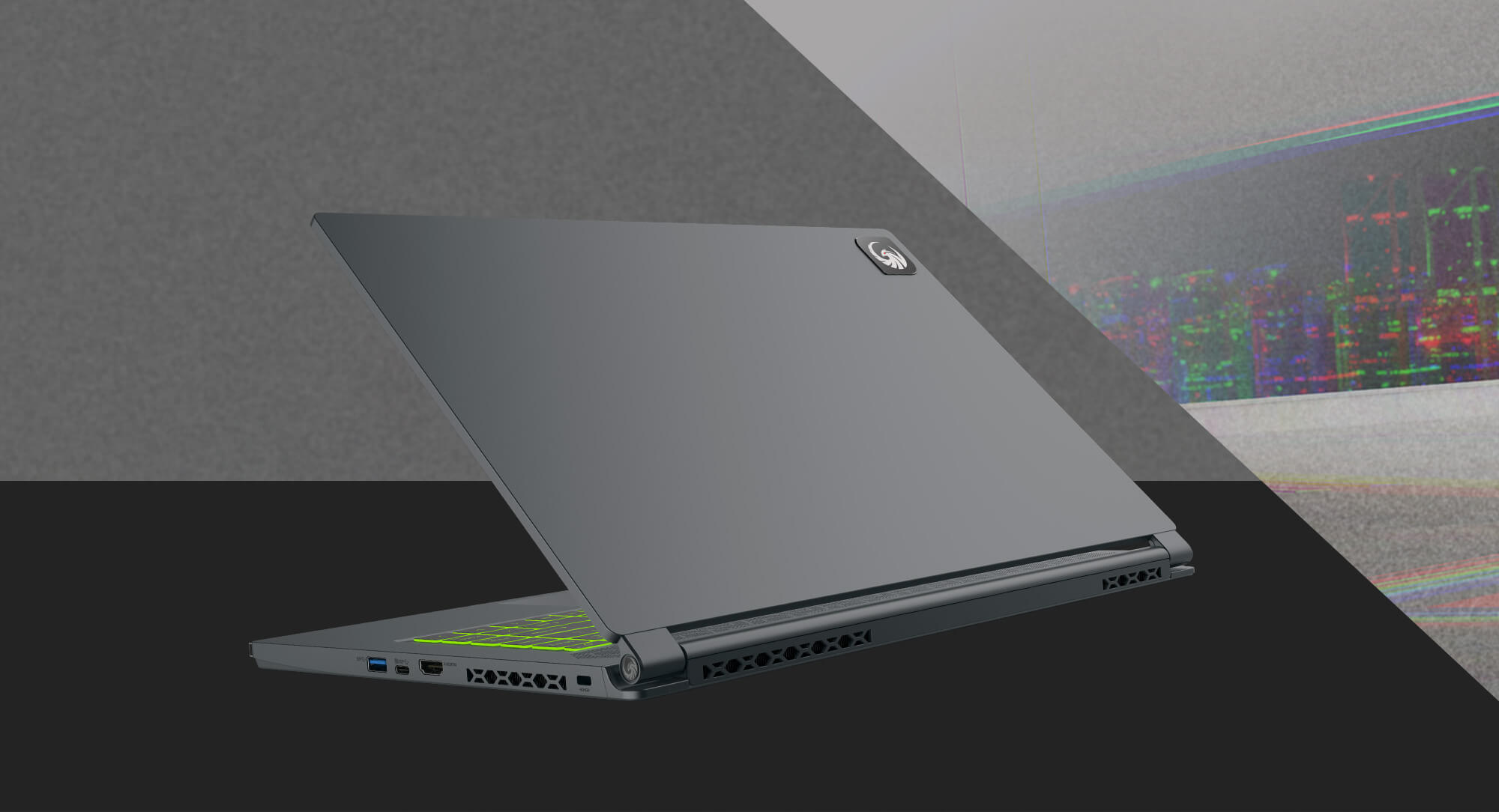 POWERED BY THE MOST ADVANCED TECHNOLOGY
Built by the latest breakthrough 7nm technology, up to AMD Ryzen 9 5900HX Mobile Processors with AMD Radeon RX 6700M Mobile Graphics provide desktop-caliber performance in gaming laptops, enjoy immersive multimedia and gaming experiences.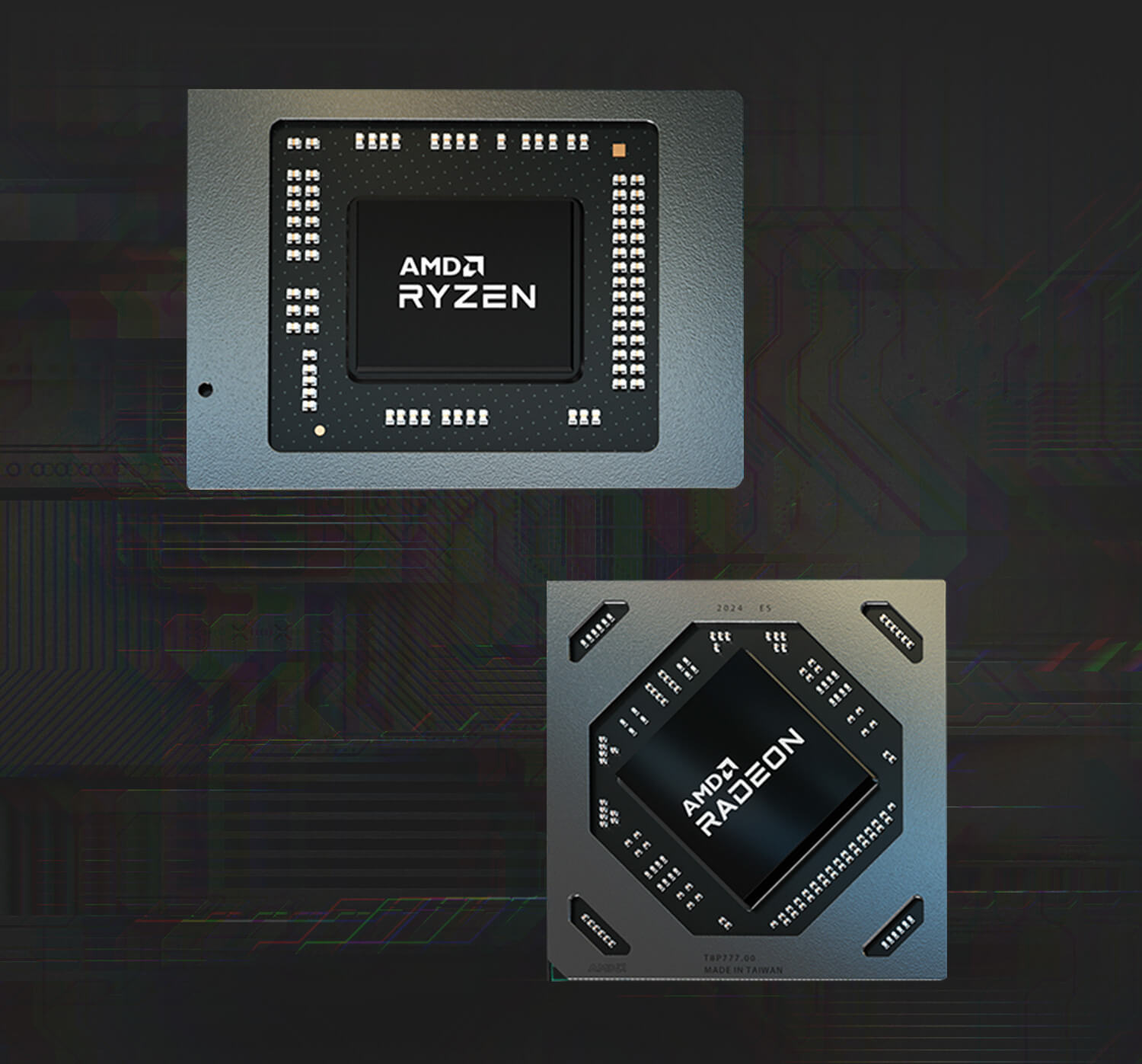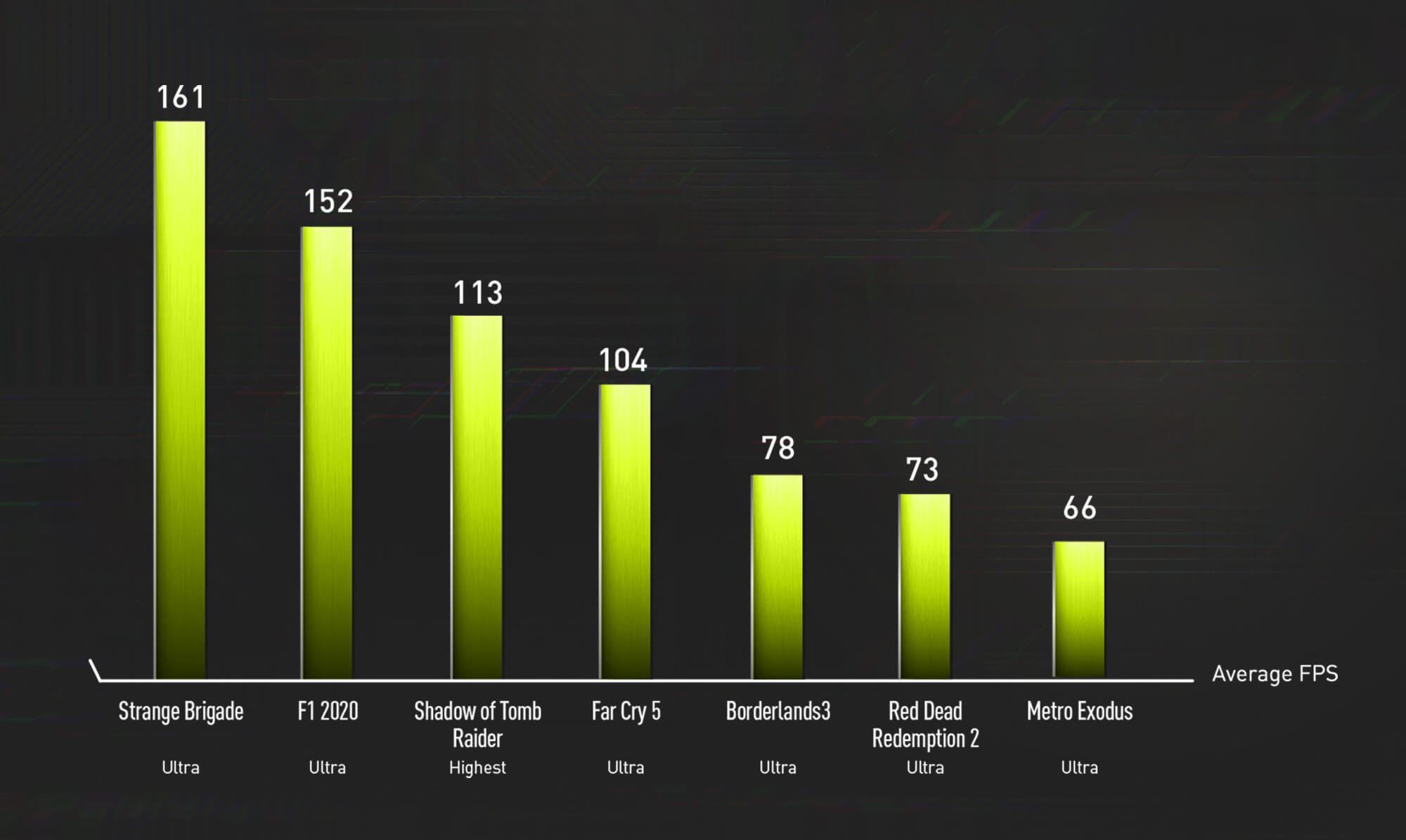 *Tested with AMD Ryzen 9 5900HX Mobile Processors with AMD Radeon RX 6700M Mobile Graphics and dual-channel DDR4-3200 memory. May vary by configuration.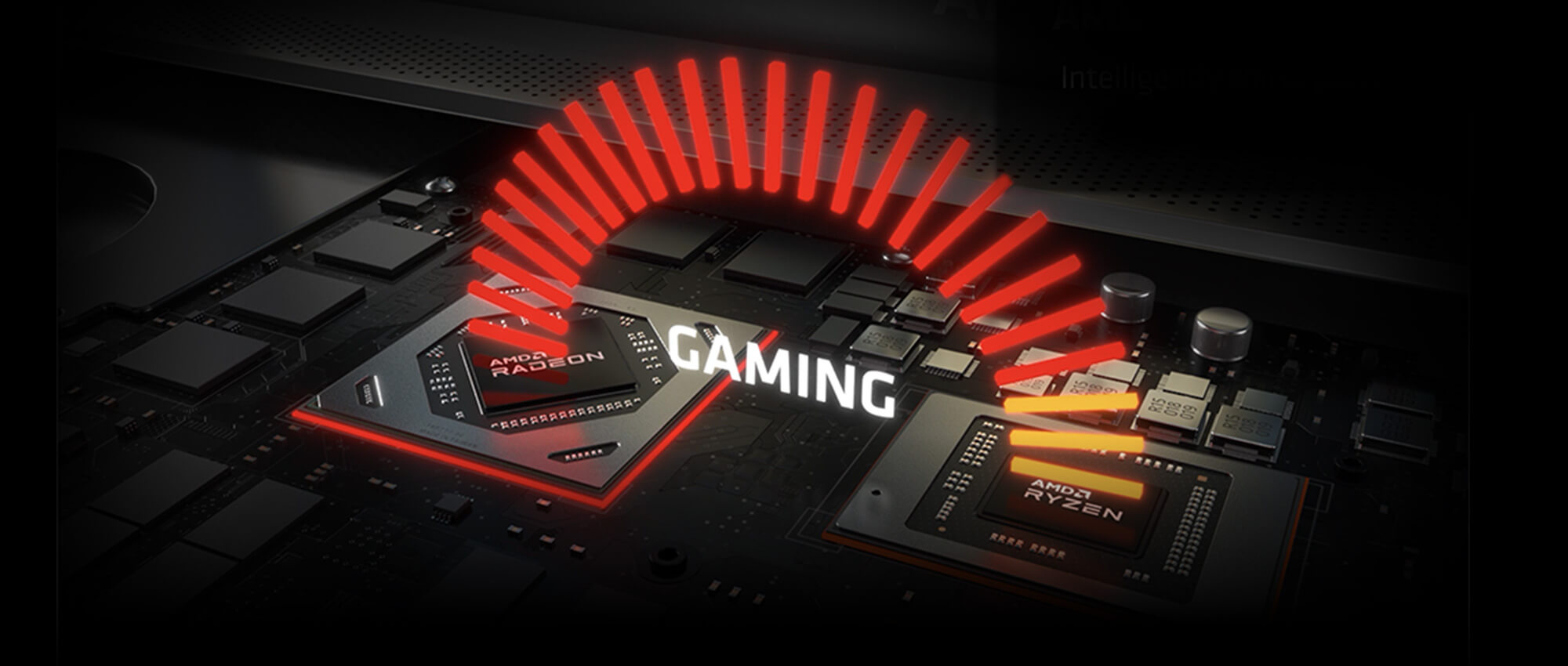 AMD SMARTSHIFT TECHNOLOGY
AMD SmartShift technology dynamically shifts power in your laptop to help boost performance whether gaming or creating content.
AMD SMART ACCESS MEMORY TECHNOLOGY
Get more performance in select titles through new levels of data transfer between AMD Ryzen 5000 series mobile processors and AMD Radeon RX 6000M mobile graphics. Takes games to a new level of realism with support for features such as DirectX Raytracing and Variable Rate Shading.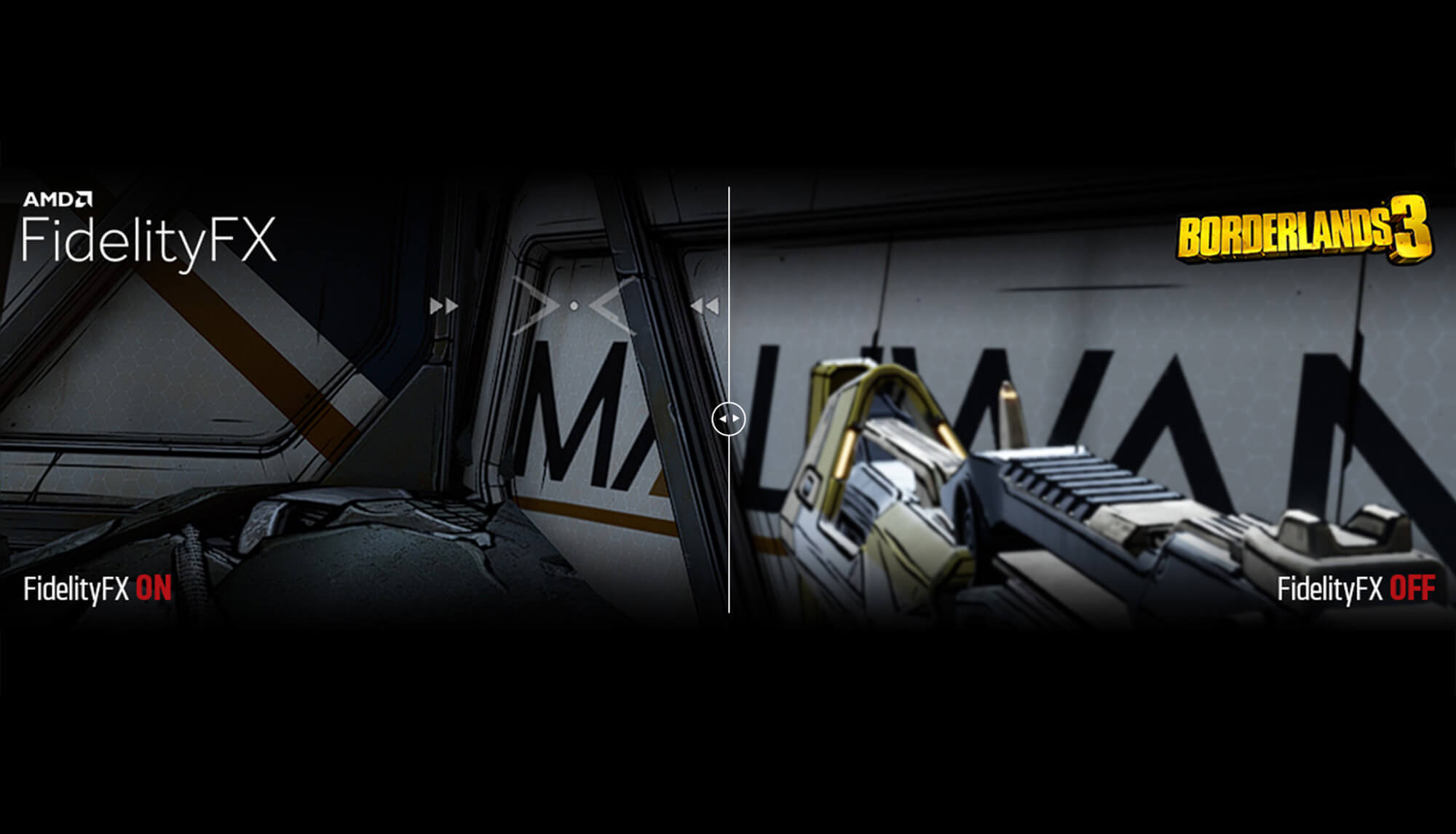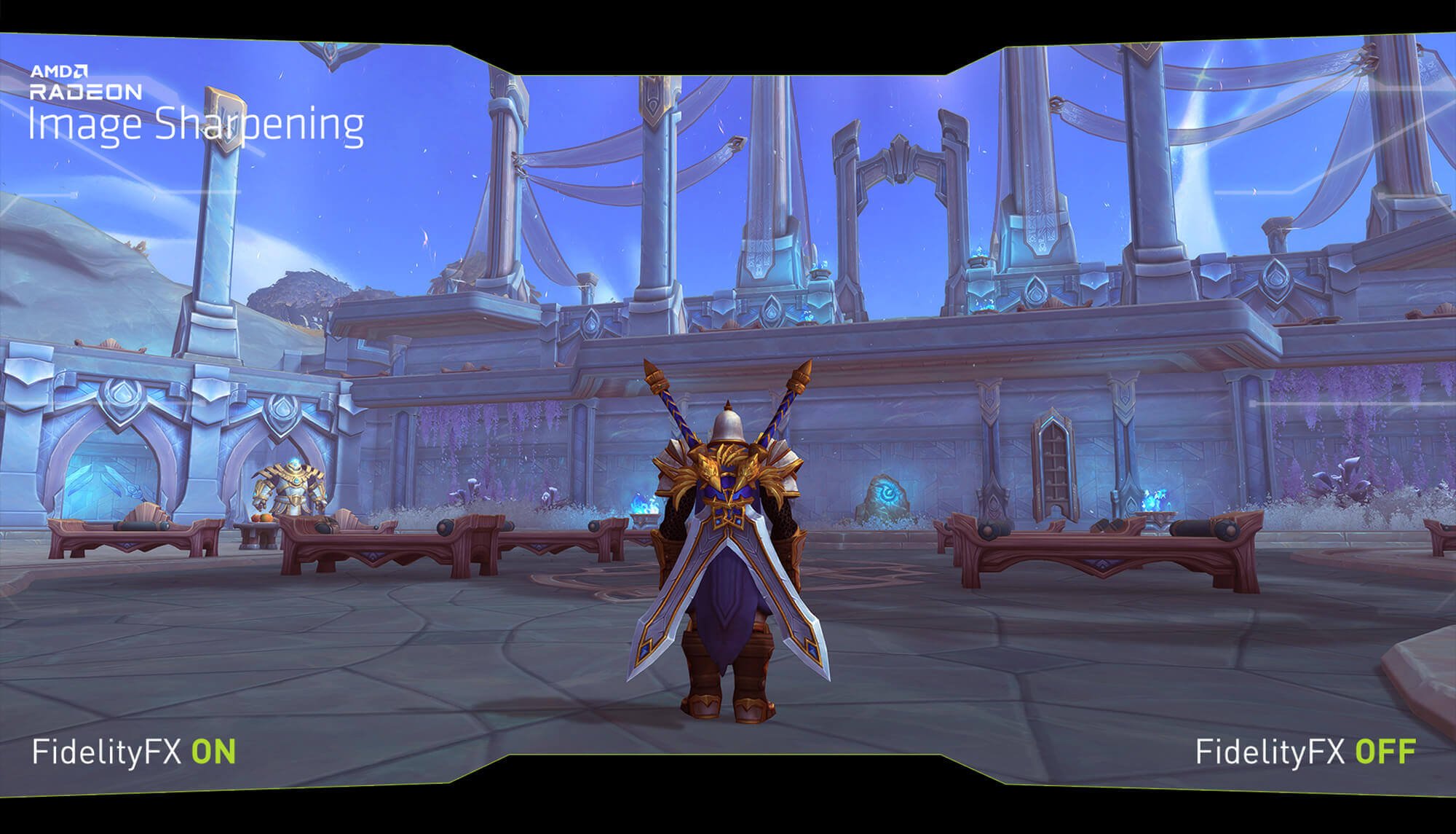 THIN & LIGHT
Delta 15, AMD Advantage Edition is designed to be incredibly thin and light for gamers to carry it around every day for gaming, studying, or working.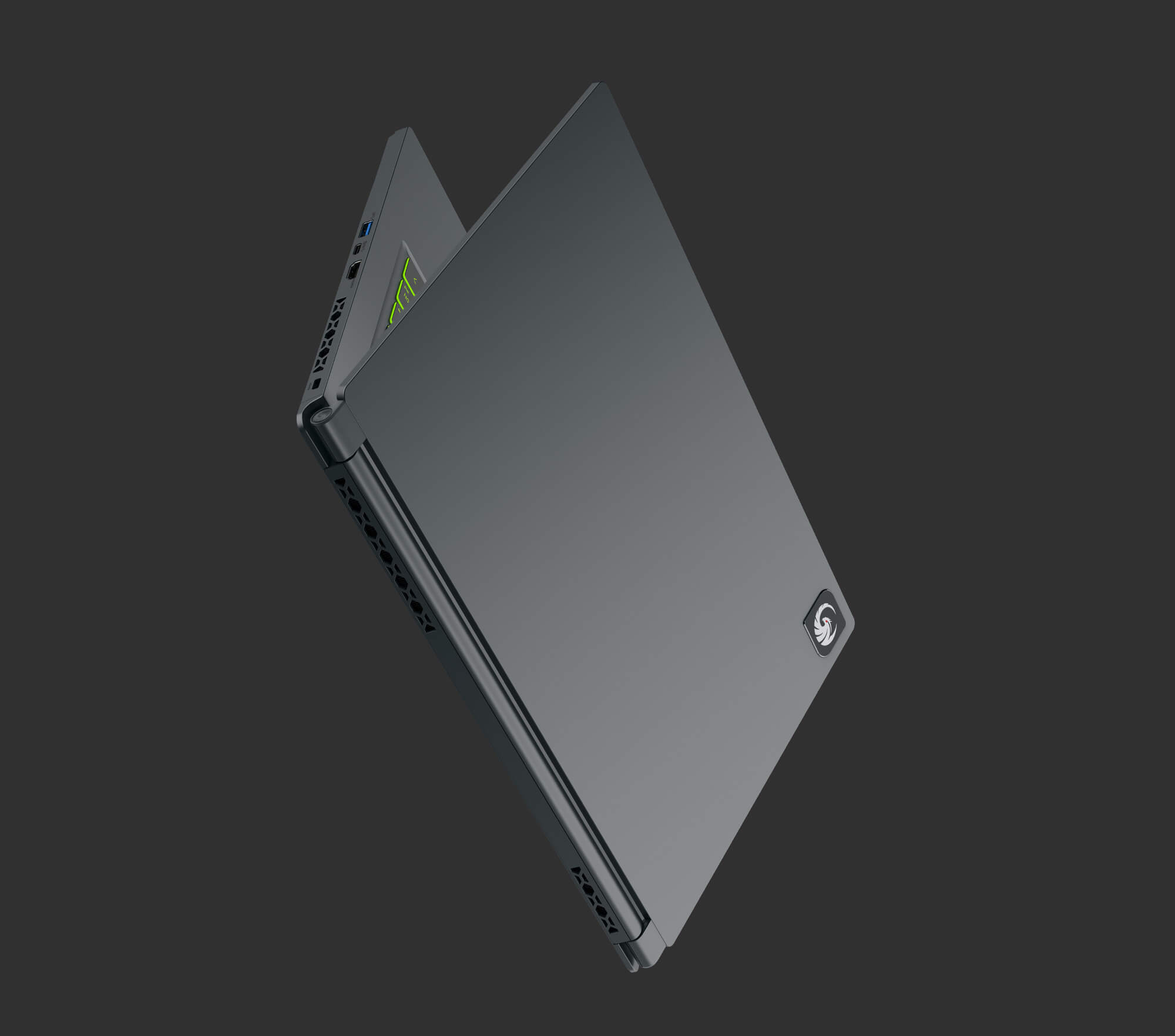 LIGHT UP YOUR STYLE
Customize your RGB lighting keyboard with Mystic Light from MSI Center to match your unique gaming style.
MODERN STANDBY
Seize the moment. Delta 15 can instantly resume from sleep, resume performance is typically less than one second, support you back to games faster.
Quicker Login & Instant On
Highly Power-Efficient Hibernation
Faster Wi-Fi Connection & Notification Calls

SMOOTH AND FAST DISPLAY
Tailor-made and highly optimized for gamers, the Delta 15 comes with a high refresh rate and smooth visuals. The ultimate gaming experience.
*Optional. Actual specification may vary by configurations.

MULTI-TASK WITH UP TO 3 MONITORS
Expand your vision across multiple display with HDMI and USB Type-C, and enjoy up to 4K (3840x2160) resolution output for some extra productivity and fun.

PERFORM WITH MORE POWER
Packed with a 82Whr large battery, the new generation Delta 15 provides incredible runtime. Nonstop fun. Nonstop gaming.
*Based on local video playback 1080p by Windows 10 20H2. Test configuration: AMD Ryzen 7 5800H Processor / FHD 144Hz display / 40% Display Brightness /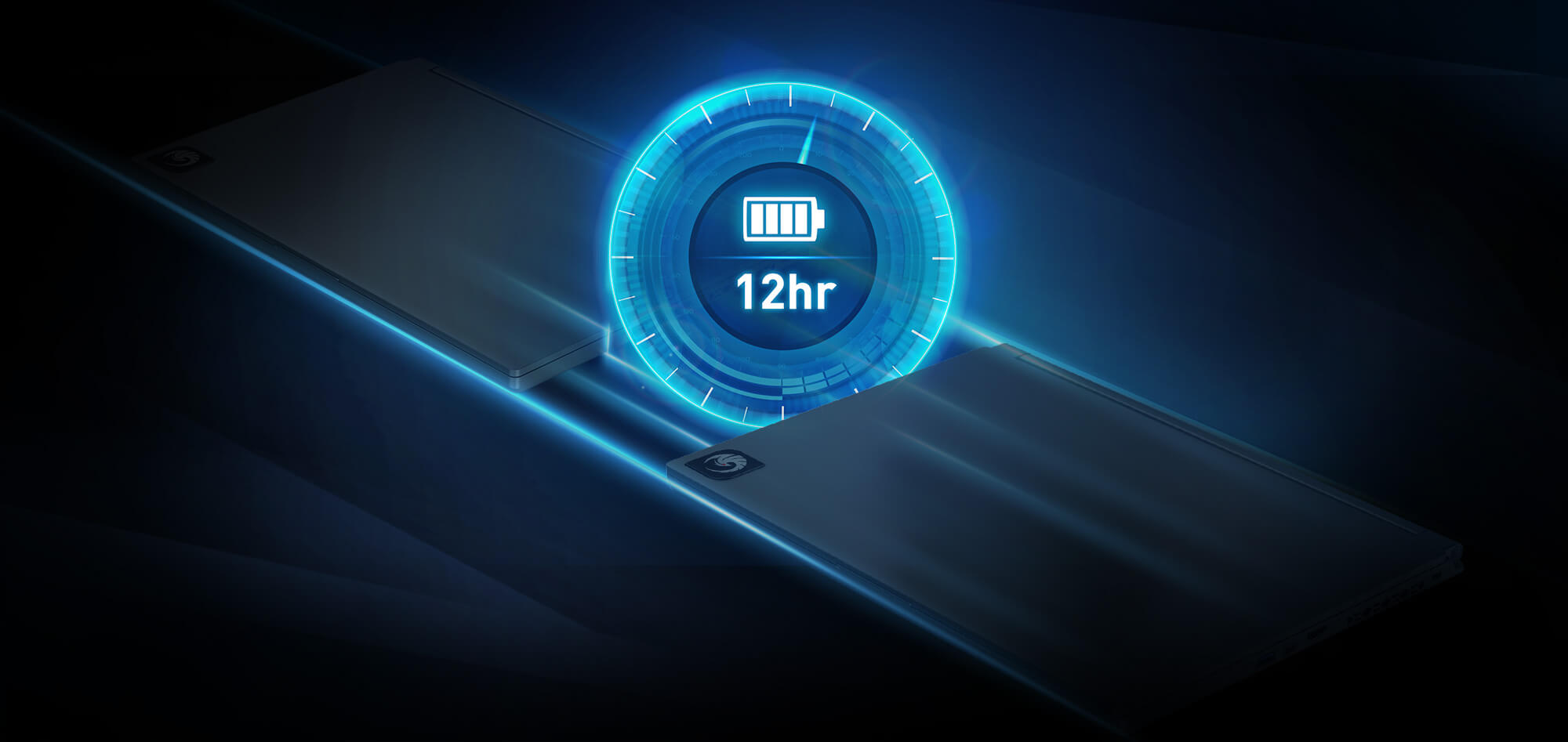 REVOLUTIONARY COOLING FOR NEXT-GEN GAMING
Dedicated thermal solutions for the CPU and GPU with up to 6 heat pipes. By enlarging the internal diameter of the thermal pipe and using MSI exclusive thermal grease to ensure the maximum performance under extreme gaming.
POWER THAT LEADS IN THE LATEST STANDARD DDR4-3200 MEMORY
Get the mighty performance out of your laptop with support of the latest DDR4-3200 memory. Enjoy the faster system speed and responsiveness, the new standard will take your gaming experience to the next level.
*Dual channel performance test by AIDA64. Performance may vary by system setting and configuration.
**Optional. Actual specification may vary by configurations.

THE WAY MUSIC SHOULD BE
Immerse yourself in lossless music and enjoy the premium sound quality with Hi-Resolution Audio. Experience and listen to audio the way it was intended.


ELEVATE YOUR AUDIO
Experience and listen to audio the way it was intended and share it with Nahimic in-game 3D surround & Sound Sharing via Bluetooth.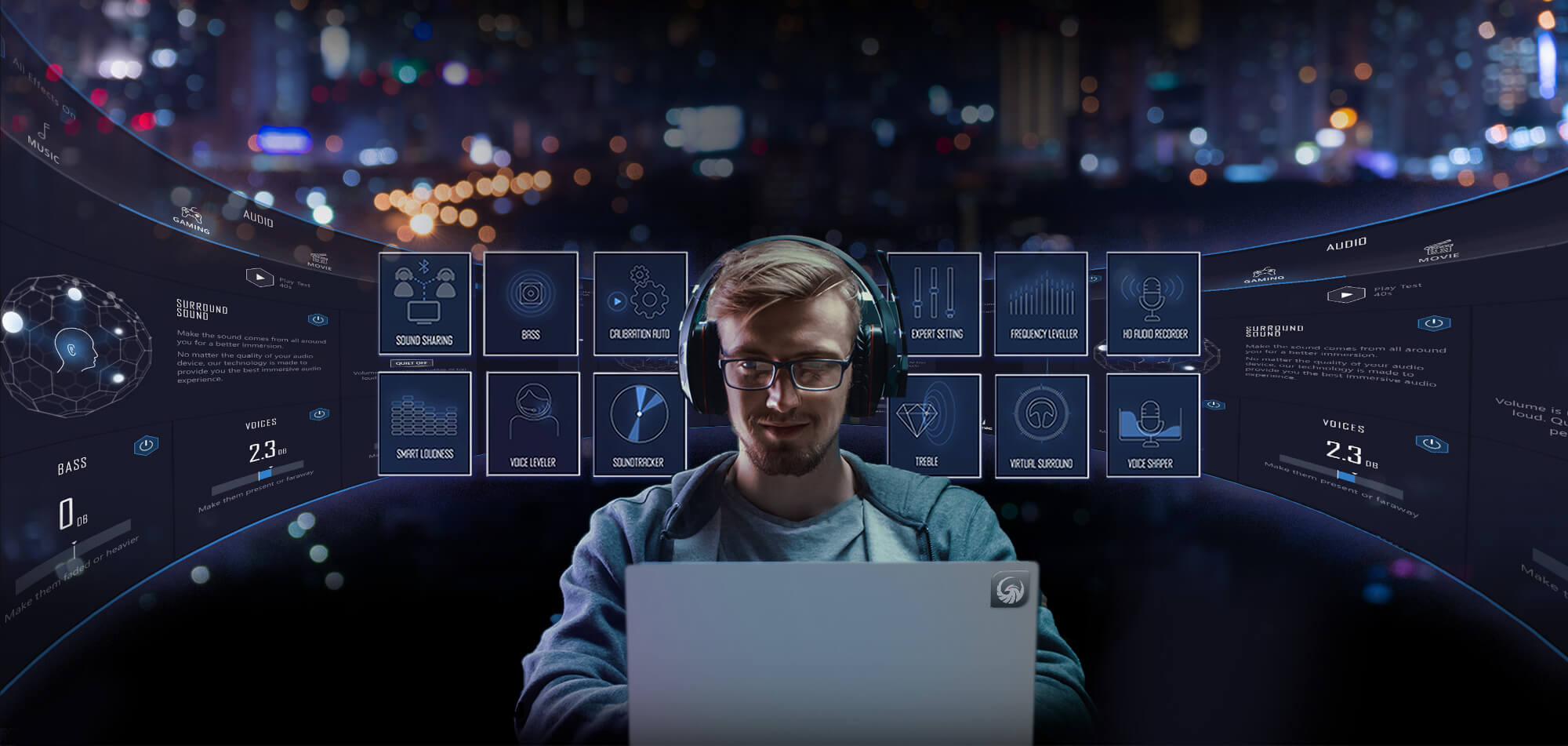 GET ALL THE BUFFS
The exclusive MSI Center helps you control and customize your MSI laptop the way you want. Monitor, adjust, optimize and may useful features are built in one unified system. It offers maximum flexibility with new functions such as Smart Image Finder, UI Skin option and more to customize your personal preference.
* The interface and functionality may differ due to version change. Please download the latest MSI Center through MSI official website.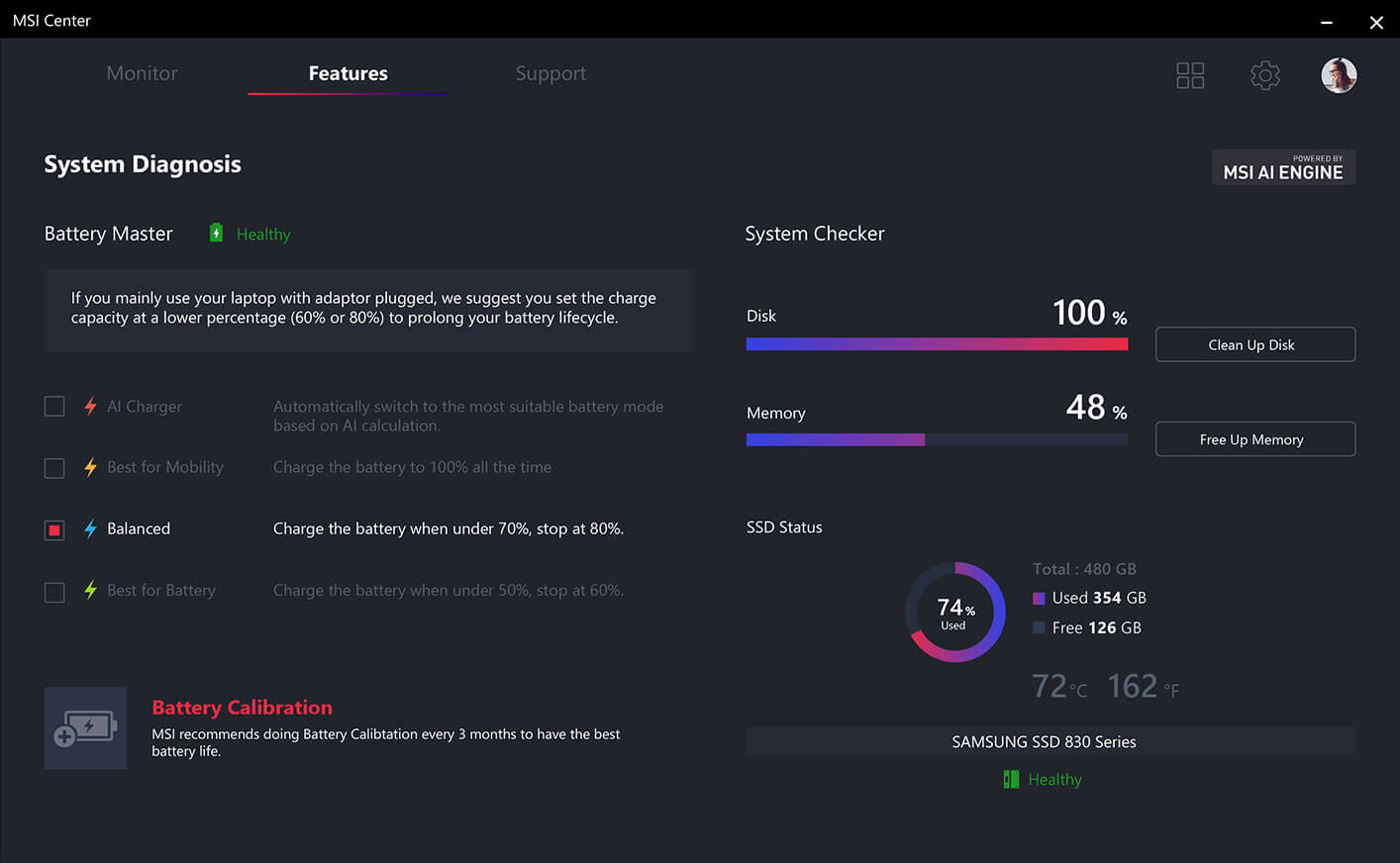 Battery Master
Takes good care of your battery and extends battery cycle.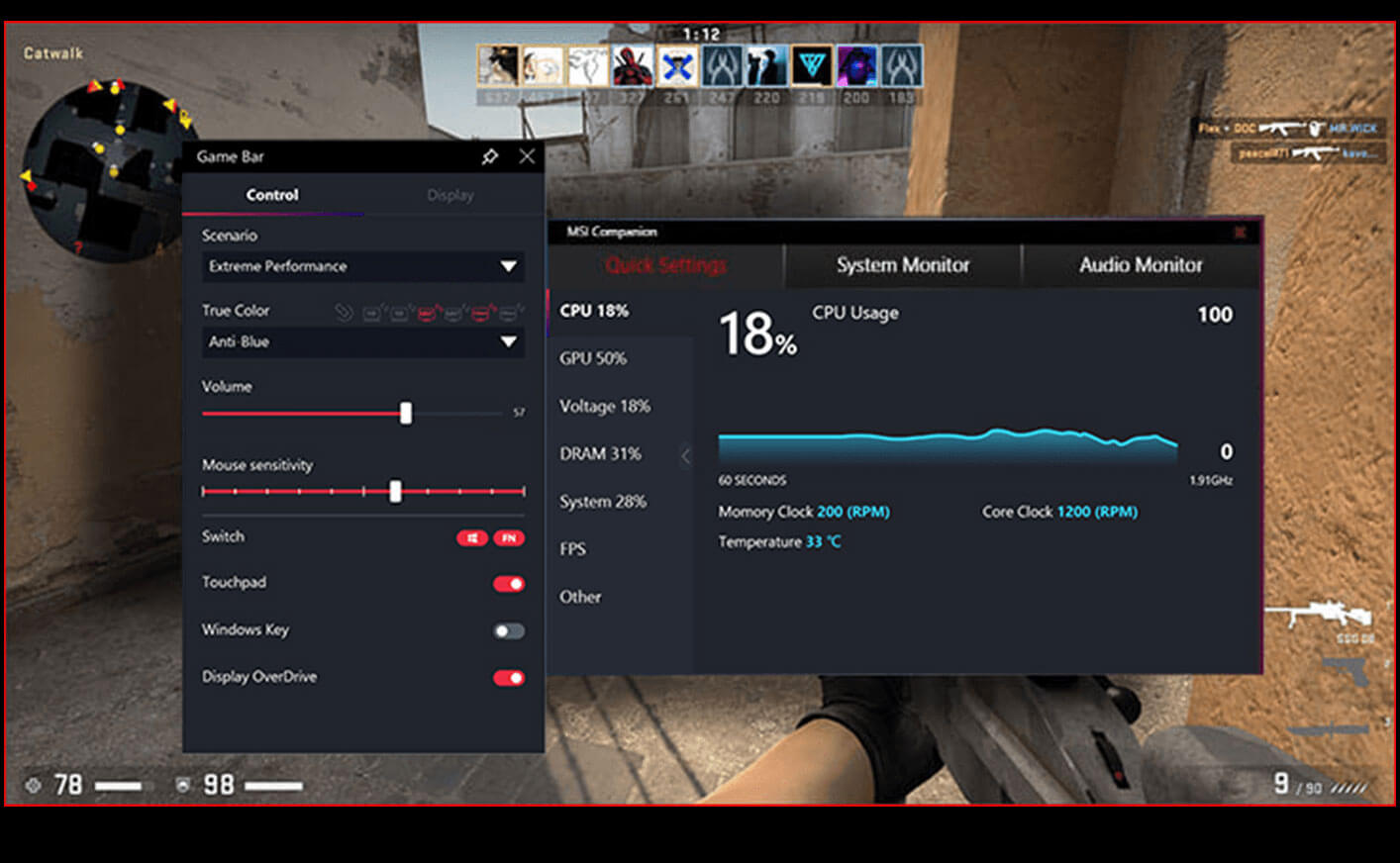 MSI Companion
Exclusive gaming on-screen-display interface supports you to adjust settings in-game and give a quick monitor as well.
Crosshair
MSI exclusive Crosshair overlay helps you aim better and shoot better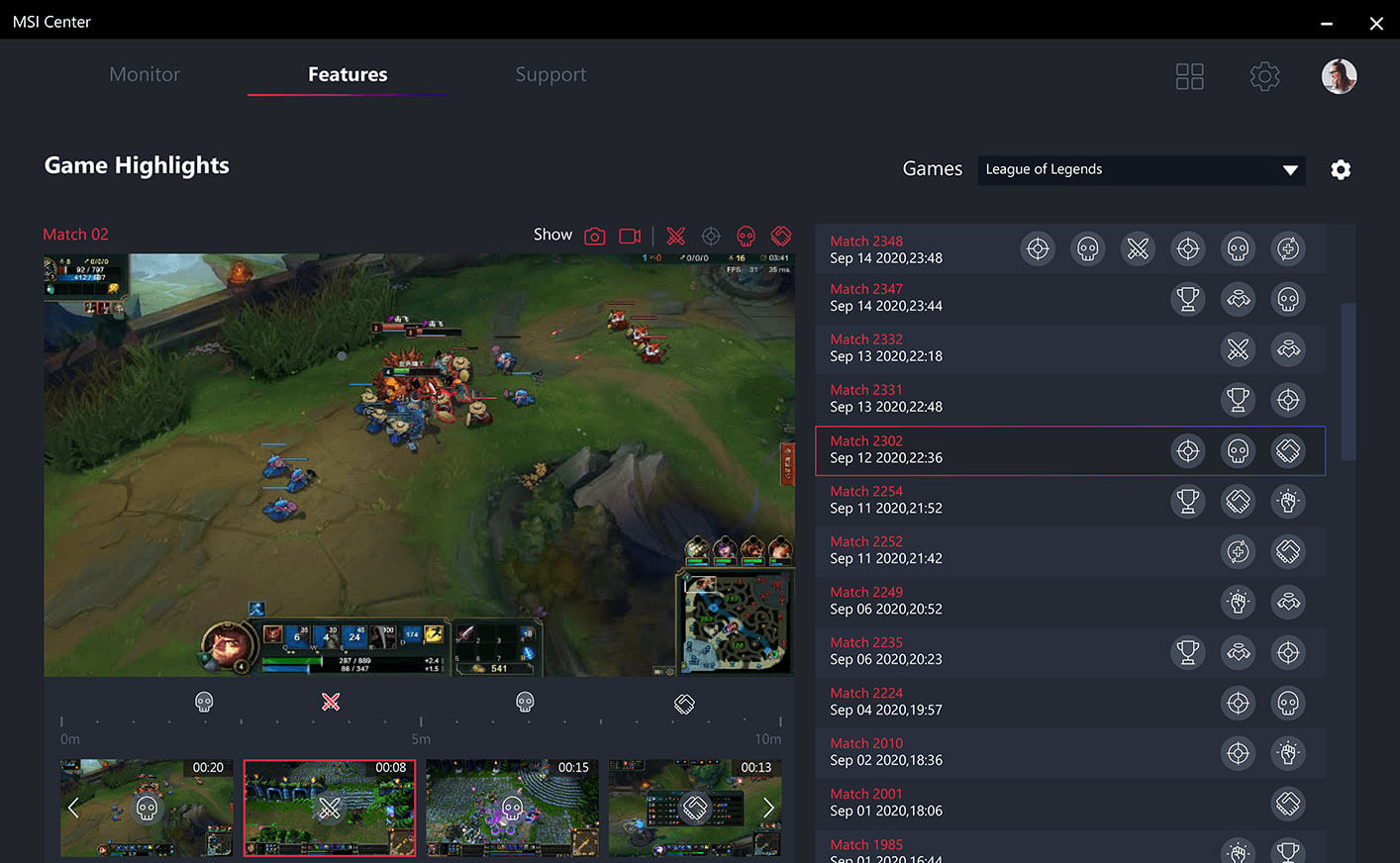 Game Highlights
Capture and record your best moments
Gaming Mode
One-click does all, optimize all your need for games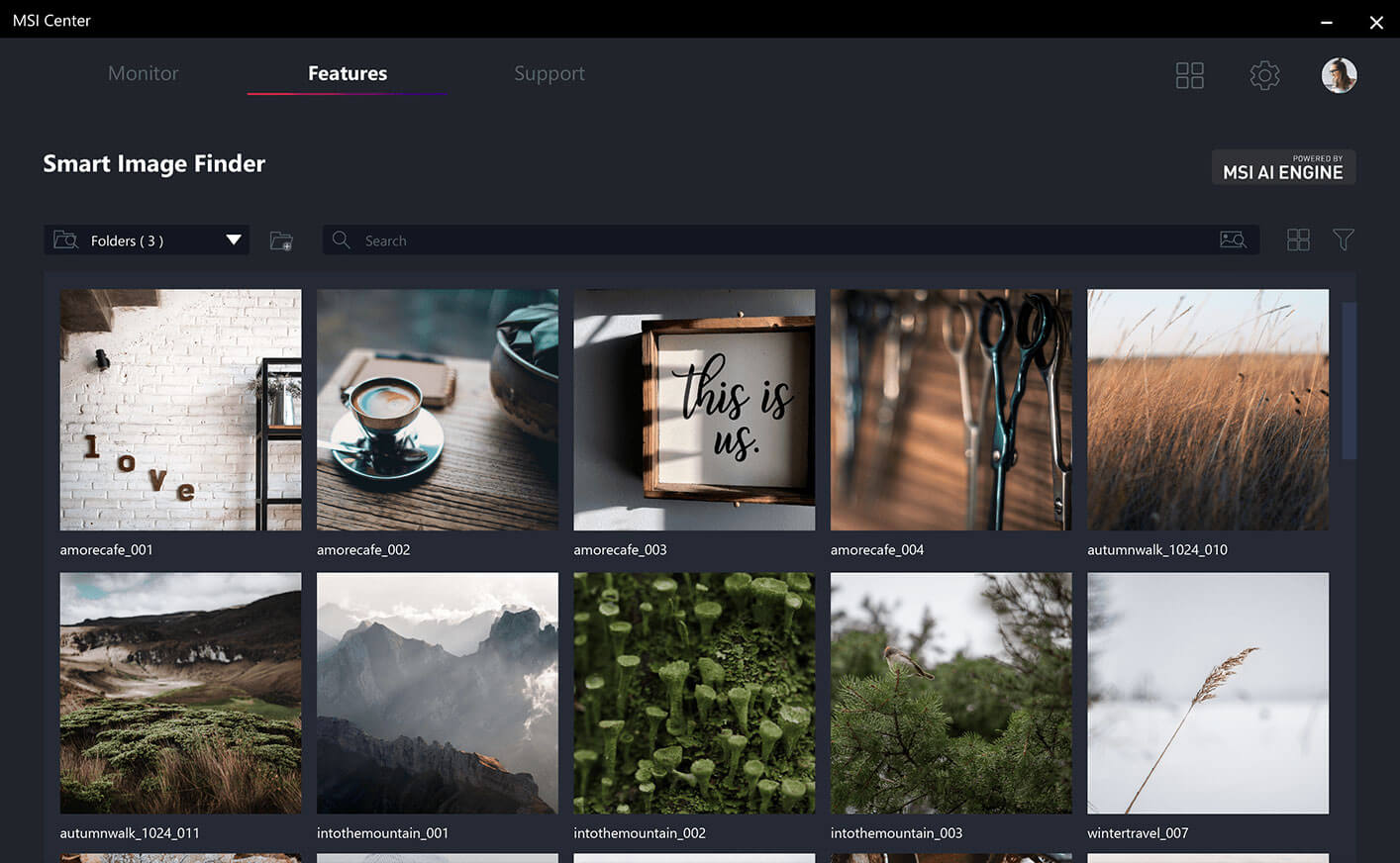 Smart Image Finder
Smart Image Finder uses lightning–fast intelligent engine to categorize the photos in the laptop and organize your creativity by identifying content based on smart tags.
MSI APP PLAYER
Developed under an exclusive partnership with BlueStacks and with the latest innovation - Console Mode, the MSI APP Player brings seamless gaming experience between mobile games and PC platform and gamers can experience console-like to laptop with intuitive UI design for mainstream wireless controllers. It also offers hot key customization for hard core mobile gamer to enhance game win rate.
*Hotkey backlighting function only support the models with Per-Key RGB feature.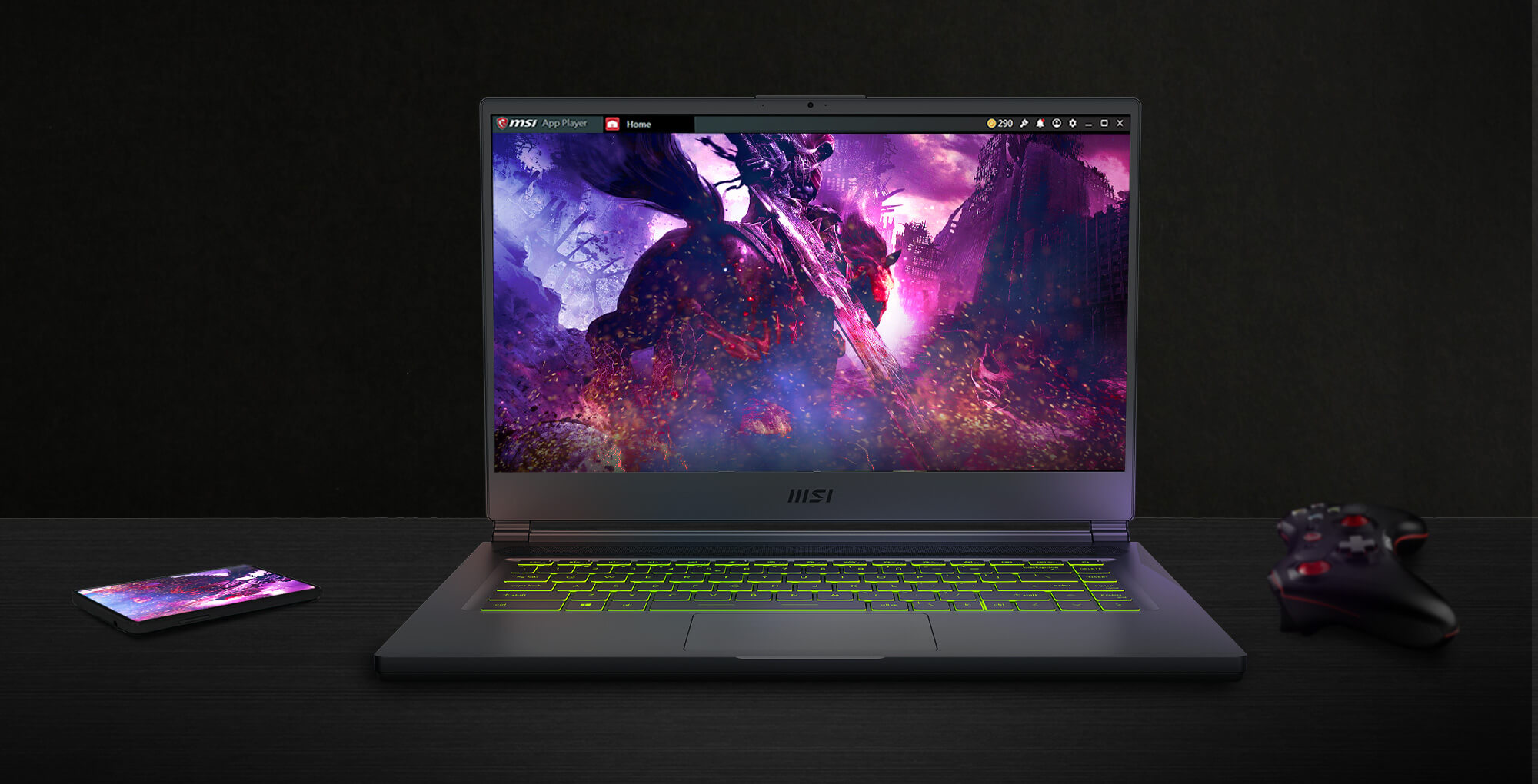 EXTRAORDINARY WIRELESS EXPERIENCE
The latest Wi-Fi 6E delivers stunning speed while keeps the network smooth and stable even when sharing the network with numerous users. With its outstanding throughput and low latency, you just beat others to it.
*Compared to 802.11 ac with based on theoretical maximum speeds in 5GHz transmission.
*Wi-Fi 6E devices is backward compatible with older 2.4 and 5 GHz Wi-Fi 6 devices.