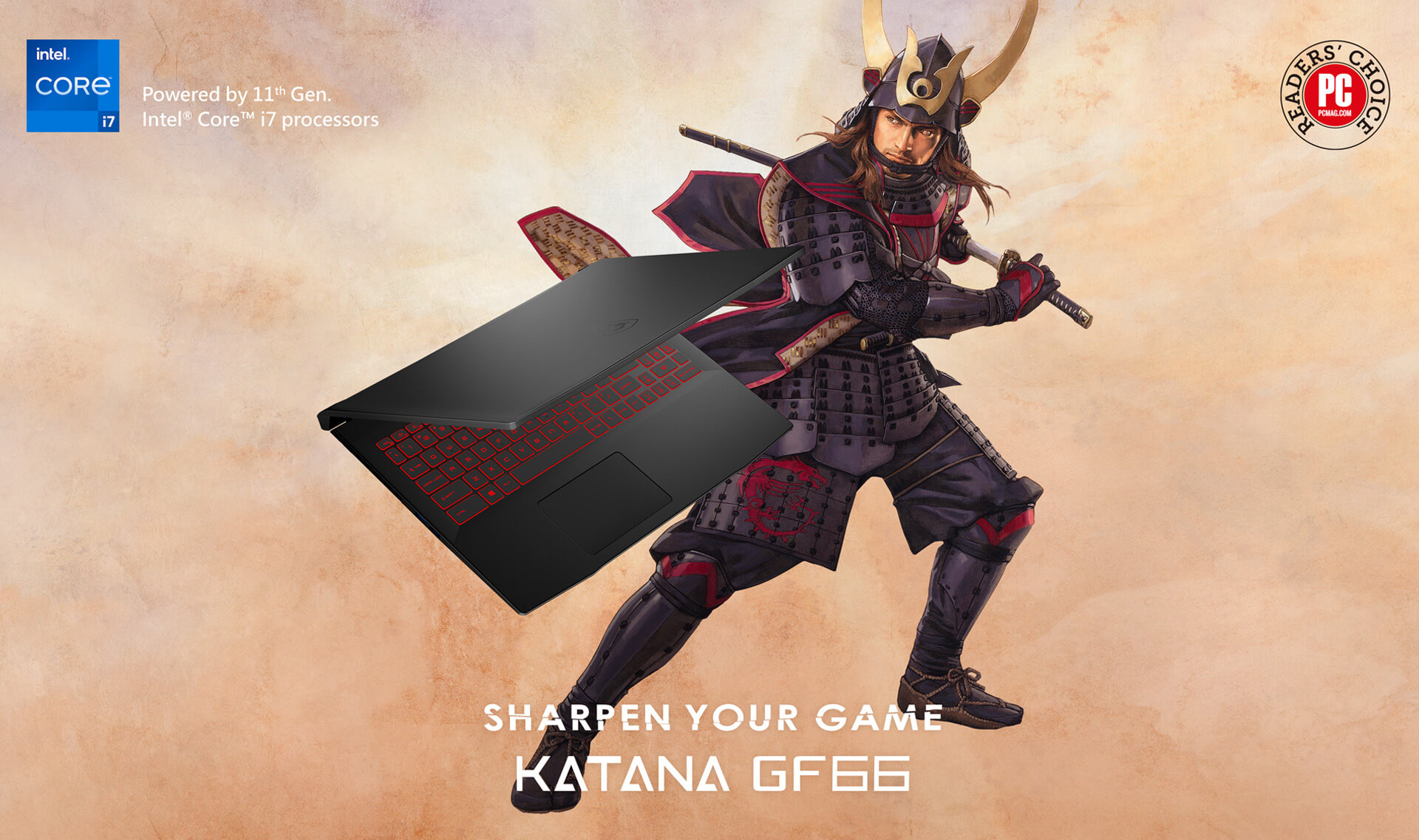 With the latest 11th Gen. Intel® Core™ i7 processors and powered by NVIDIA® GeForce RTX™ 30 series graphics, the Katana GF66 is optimized to unleash true performance during gameplay. The new Katana GF66 is built with the same exquisite craftsmanship used to forge a blade. Run at optimal performance and shine on the battlefield.
In ancient times, there existed a legendary sword that was imbued with the dragon's soul. The "Dragon Blade" was forged by the Dragon Clan and no weapon stands parallel to its power. Every swing strikes a gust of wind like a hurricane and every blow would ignite the sky in a fiery tempest. Now, pick up the Dragon Blade bestowed with the powers of the dragon, and battle on to new heights.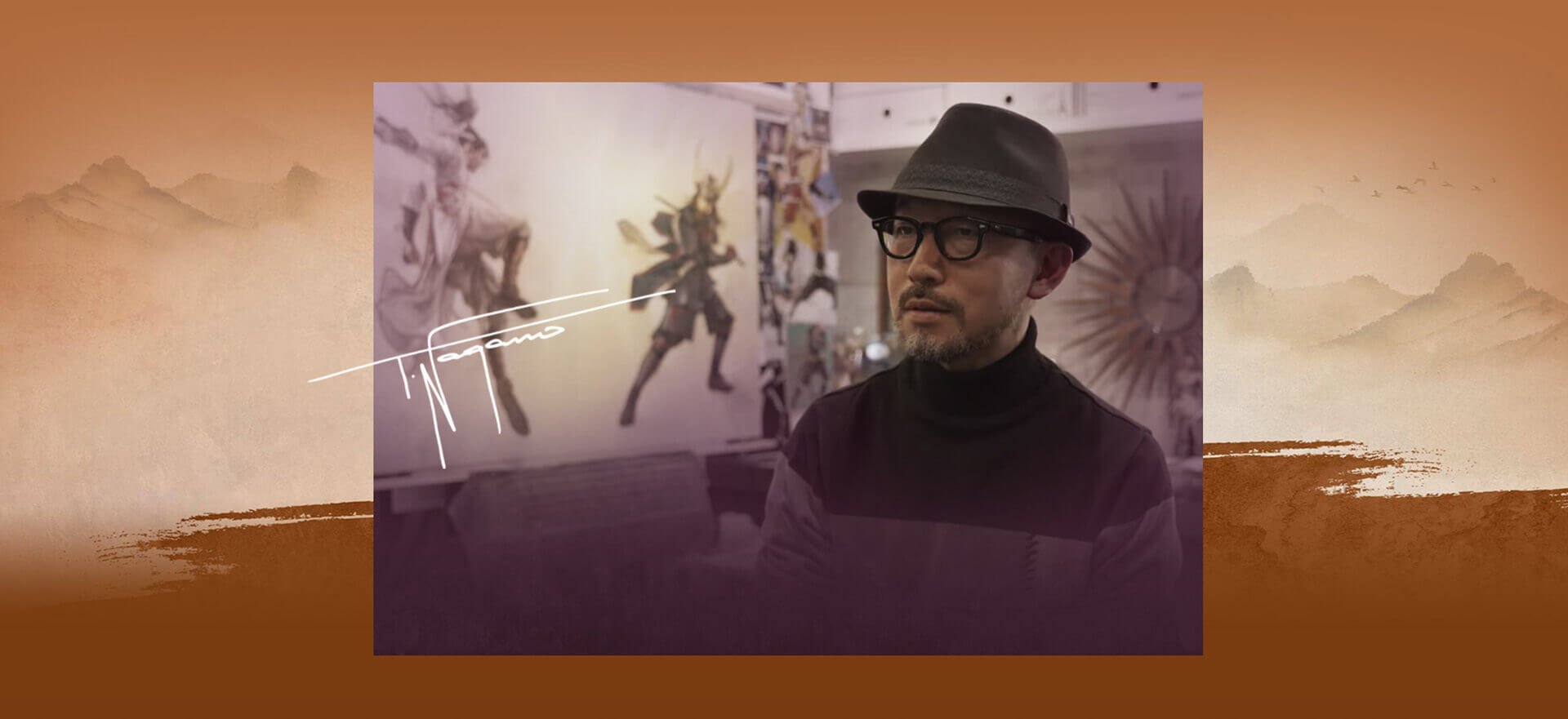 NAGANO TSUYOSHI
PROFESUIONAL ILLUSTRATOR IN GAMING CHARACTERS
Nagano Tsuyoshi, who created the most impressive exquisite game cover of The exciting game "Romance of the Three Kingdoms V" that loved by gamers since 1990s is now on MSI.
With those lifelike characters all evoke gamers' imagination and immersion of military commanders, Tsuyoshi Nagano is dedicated for all the characters he created. His dedication in the gaming field coincides with MSI's long-term cultivation. We both have sophisticated spirit, tailor the Katana GF66 and visual ideas together specifically for gamers.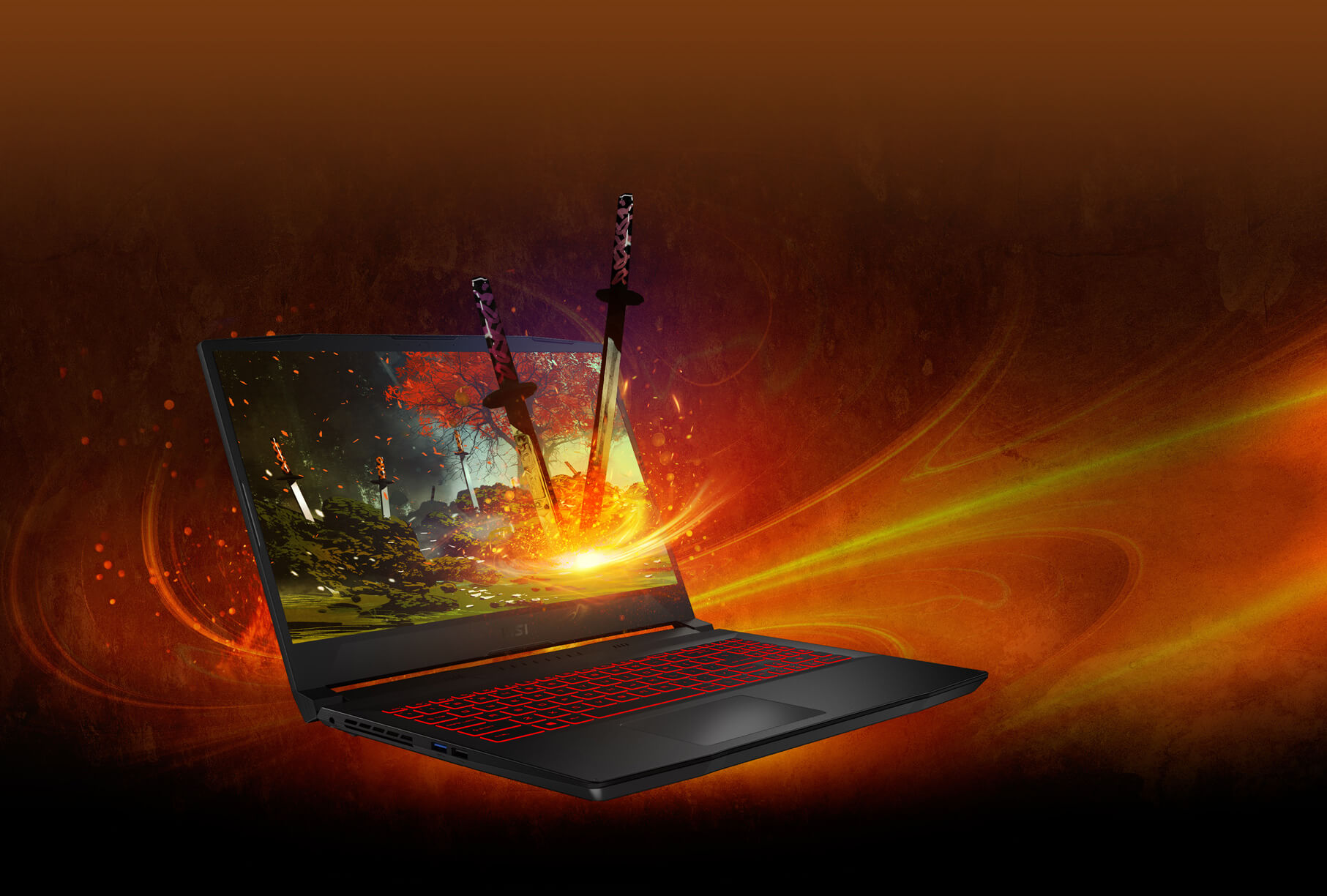 POTENT PERFORMANCE TO GAME ON
Equips the latest 11th Gen. Intel® Core™ i7 processor, it's up to 40% performance gains over the previous generation. Achieve greater power with this 8-core processor supporting up to 4.6GHz dual core turbo frequency to maximize efficiency in gameplay, multi-task work and productivity.
Up to 40% performance boost
* Performance compared to i7-10750H. Specs vary by model.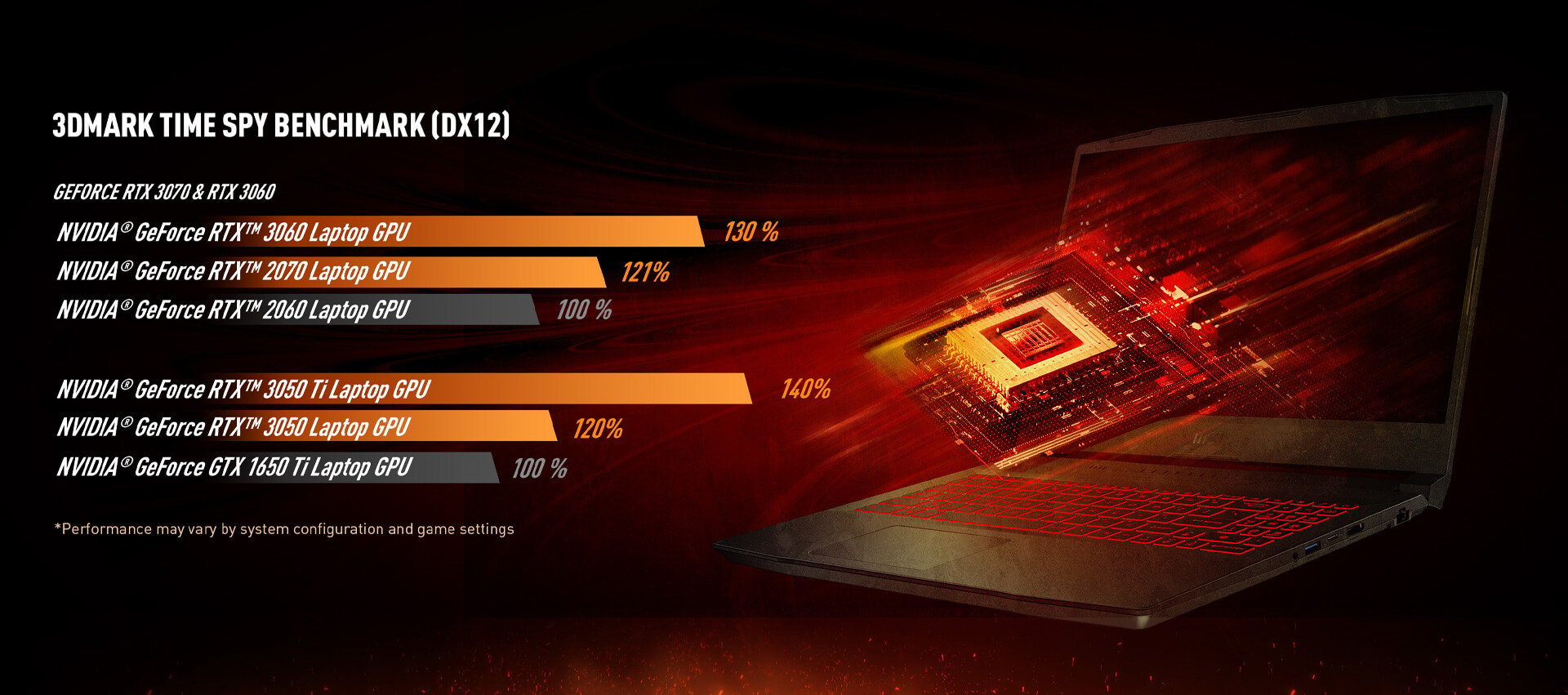 GEFORCE RTX 30 SERIES LAPTOPS, THE ULTIMATE PLAY
EMPOWER THE FULL PERFORMANCE
GeForce RTX™ 30 Series GPUs deliver the ultimate performance for gamers and creators. They're powered by Ampere—NVIDIA's 2nd gen RTX architecture—with new RT Cores, Tensor Cores, and streaming multiprocessors for the most realistic ray-traced graphics and cutting-edge AI features.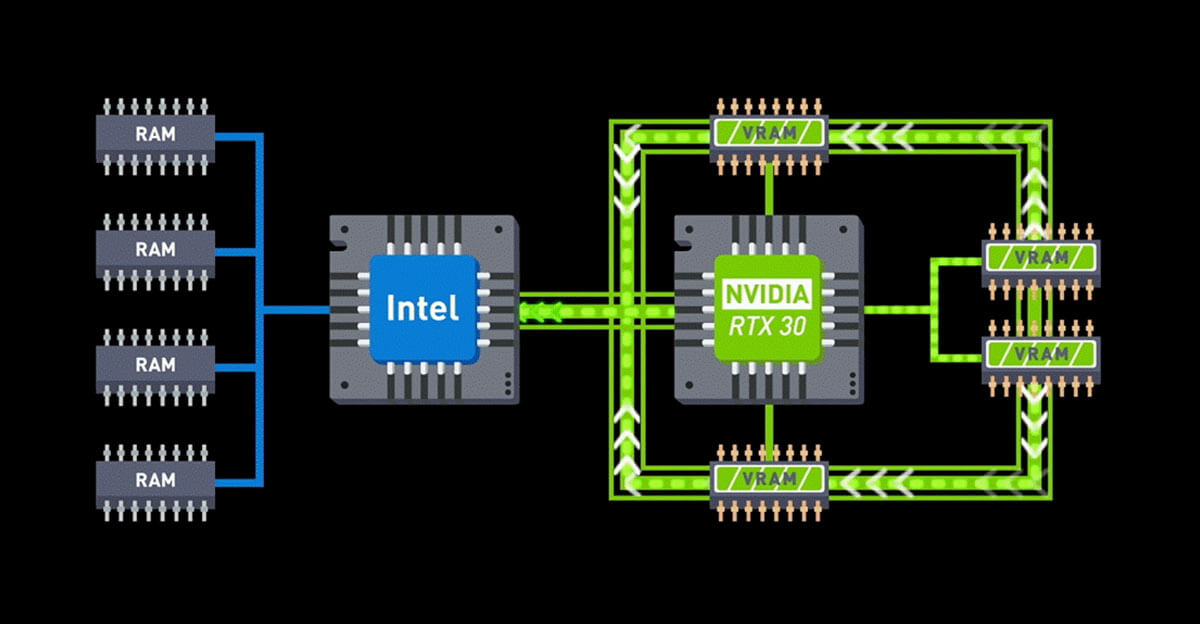 RESIZABLE BAR
Resizable BAR is an advanced PCI Express feature that enables the CPU to access the entire GPU frame buffer at once and improve performance.
* Function may differ due to version change. Please update the latest VBIOS/BIOS/Driver through MSI official website or consult service center.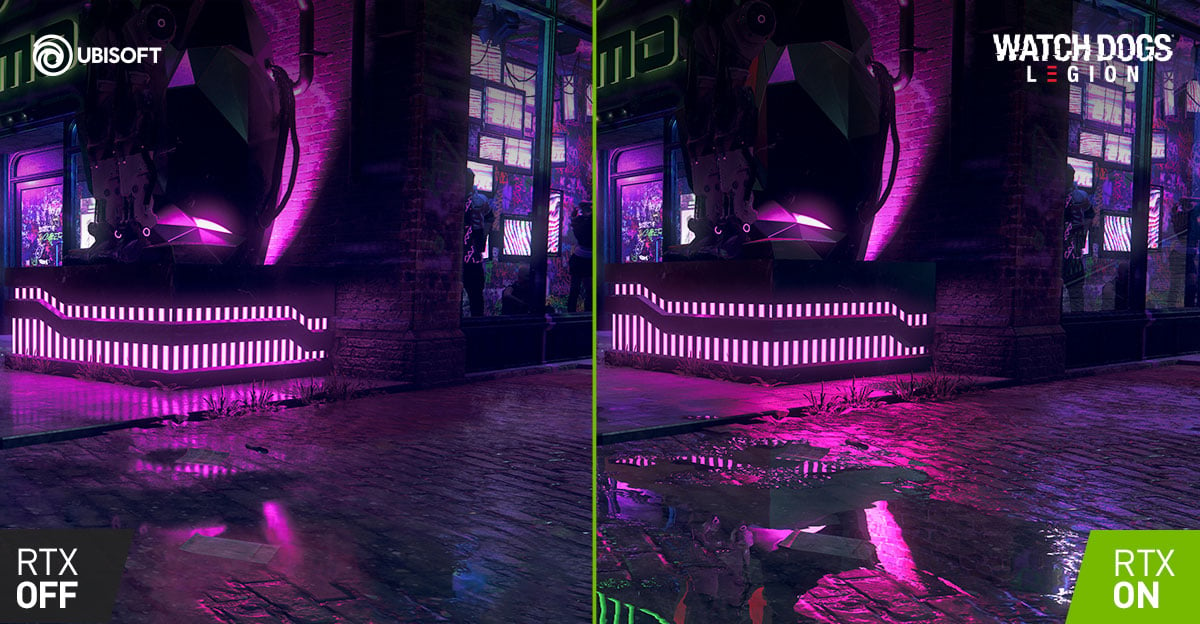 RAY TRACING
Ray tracing is the holy grail of gaming graphics, simulating the physical behavior of light to bring real-time, cinematic-quality rendering to even the most visually intense games.
DLSS AI Acceleration
MAX FPS. MAX QUALITY. POWERED BY AI.
NVIDIA DLSS is groundbreaking AI rendering that boosts frame rates with uncompromised image quality using the dedicated AI processing Tensor Cores on GeForce RTX. This gives you the performance headroom to crank up settings and resolutions for an incredible visual experience. The AI revolution has arrived to gaming.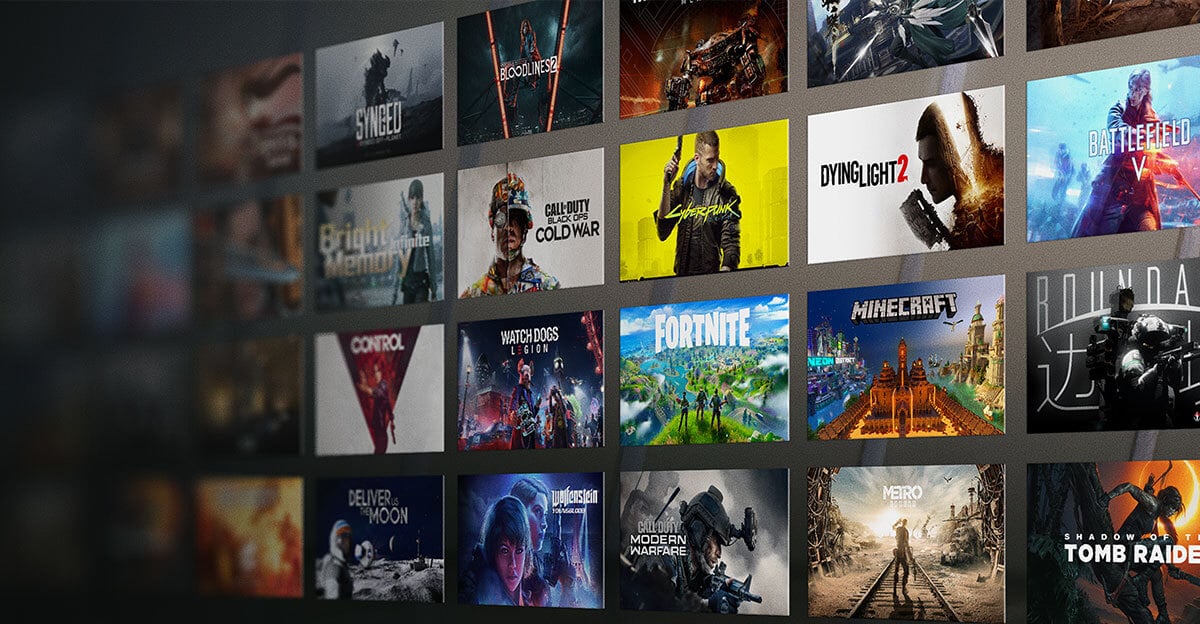 RTX. IT'S ON.
Experience today's biggest blockbusters like never before with the visual fidelity of real-rime ray tracing and the ultimate performance of AI-powered DLSS. RTX. It's On.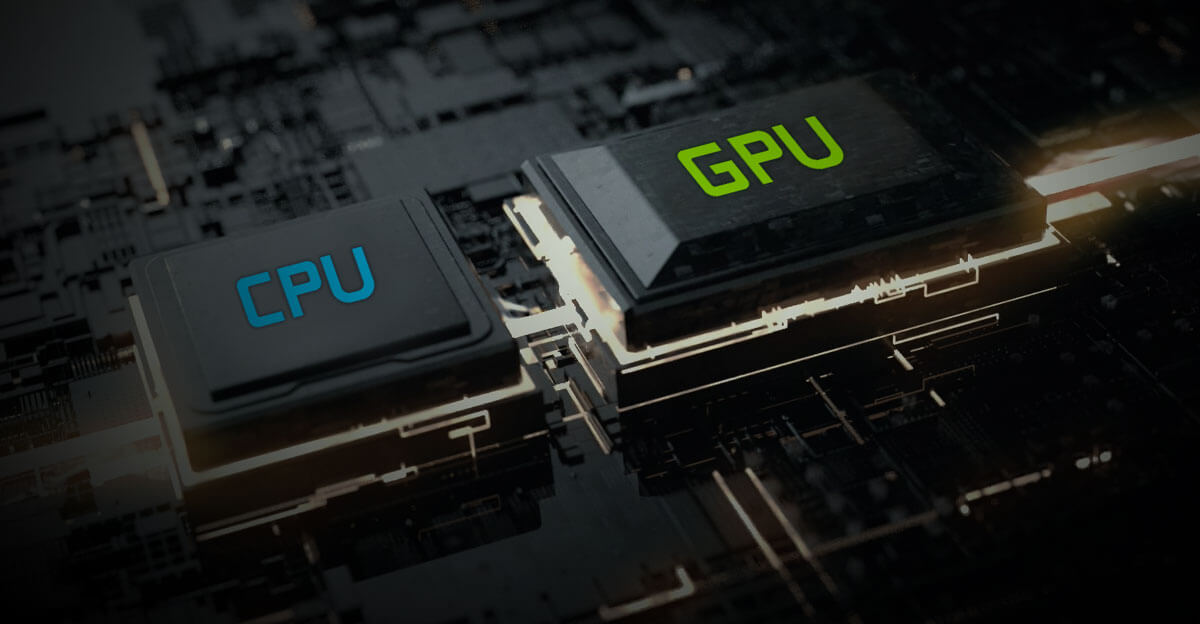 DYNAMIC BOOST 2.0
New AI-powered Dynamic Boost 2.0 automatically delivers the needed power between the GPU, GPU memory, and CPU for a larger performance boost than ever before. The AI networks in Dynamic Boost 2.0 manage power on a per-frame basis, so your laptop is constantly optimizing for maximum performance while you're gaming and creating.
* Optional. Actual specification may vary by configurations.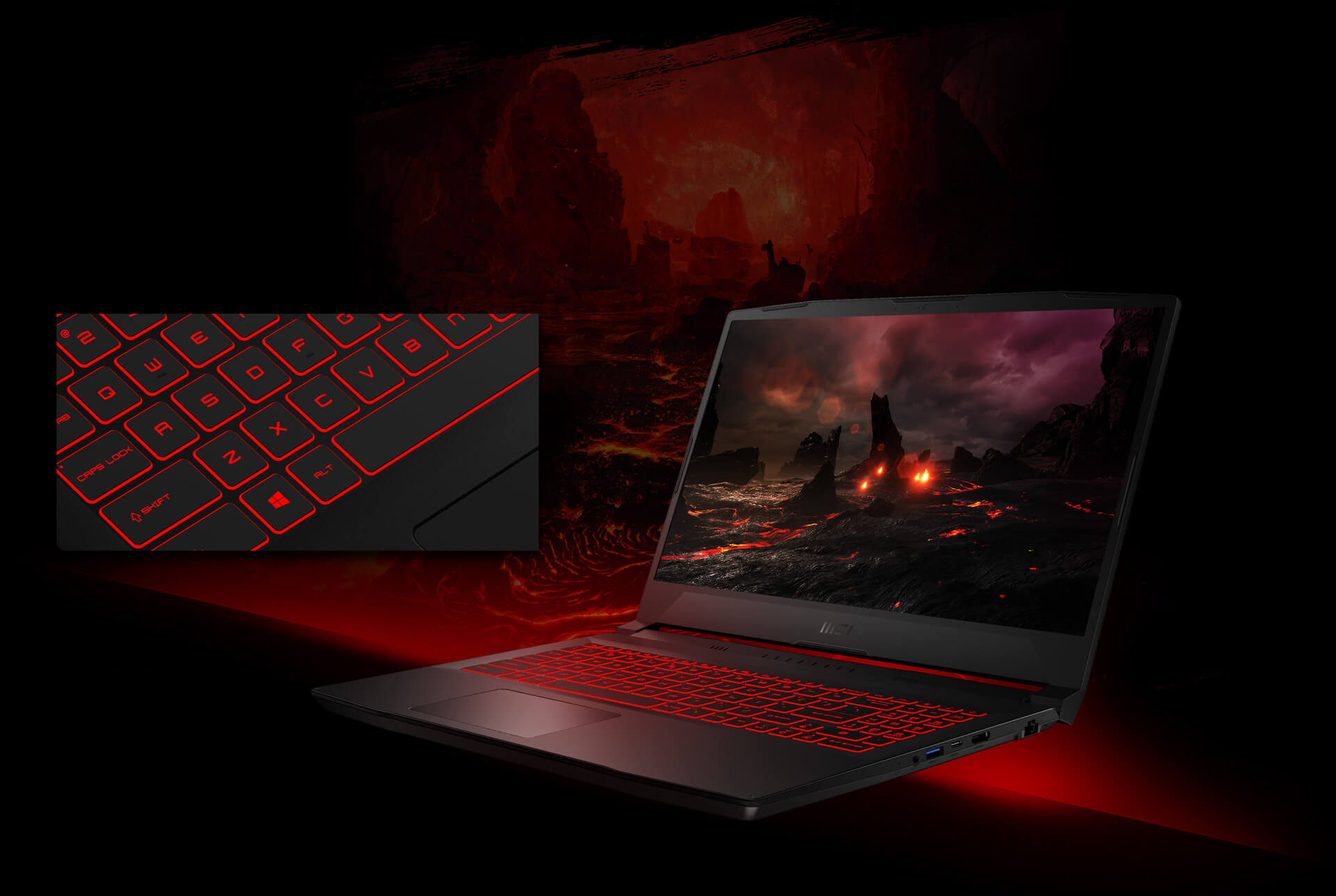 BUILT FOR A GAMERS CHOICE
Comes with exclusive red illumination and is built on solid metal shielding with 1.7mm of key travel for better responsive and tactile feedback. The new ergonomically designed keyboard will meet all the needs of gamers.
Exclusive Red Illumination
144HZ IPS-LEVEL THIN-BEZEL GAMING DISPLAY
UNPRECEDENTED SPEED AND CLARITY
The fastest gaming display brings you the most vibrant visuals so you never miss a beat.
* Optional. Actual specification may vary by configurations.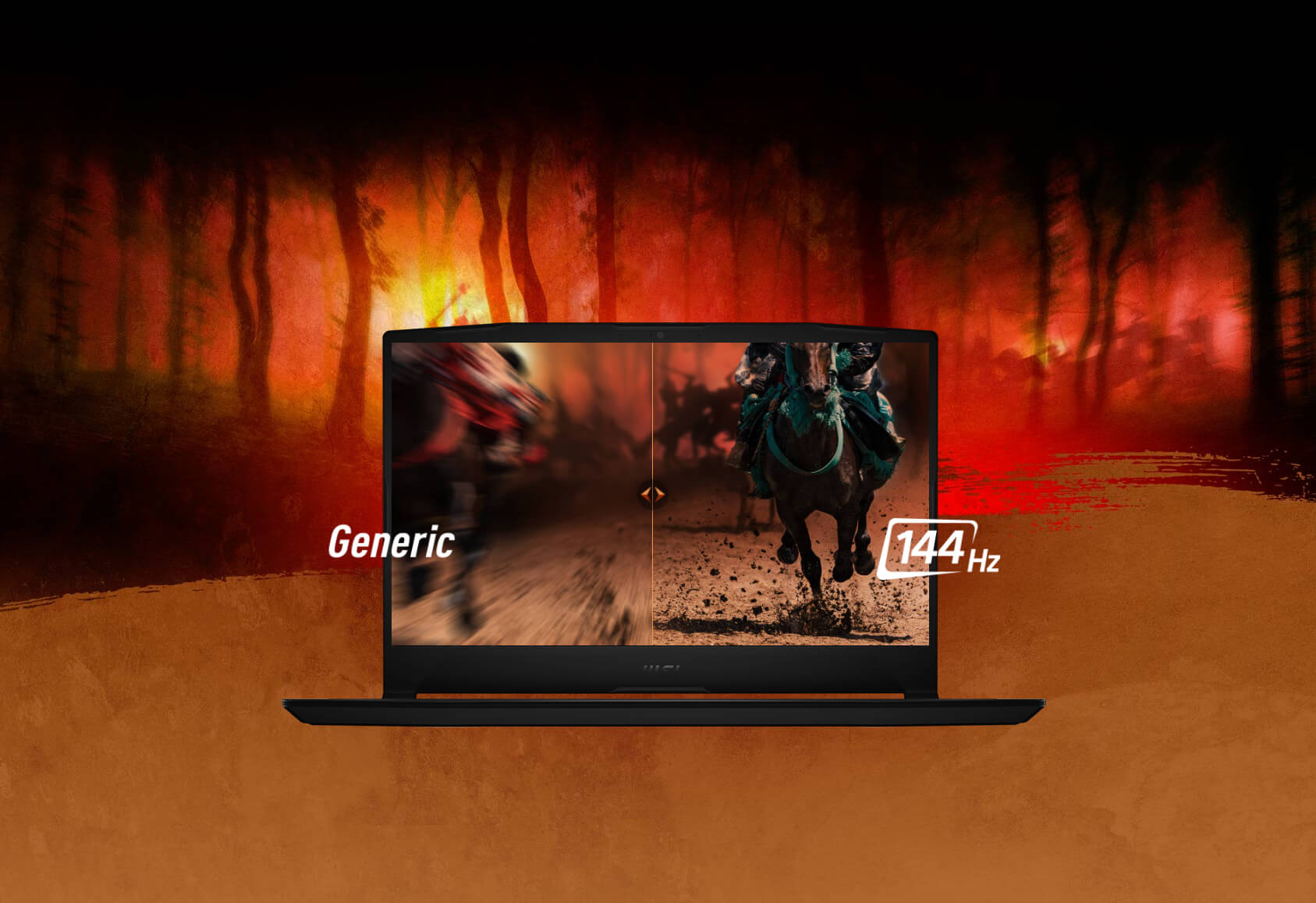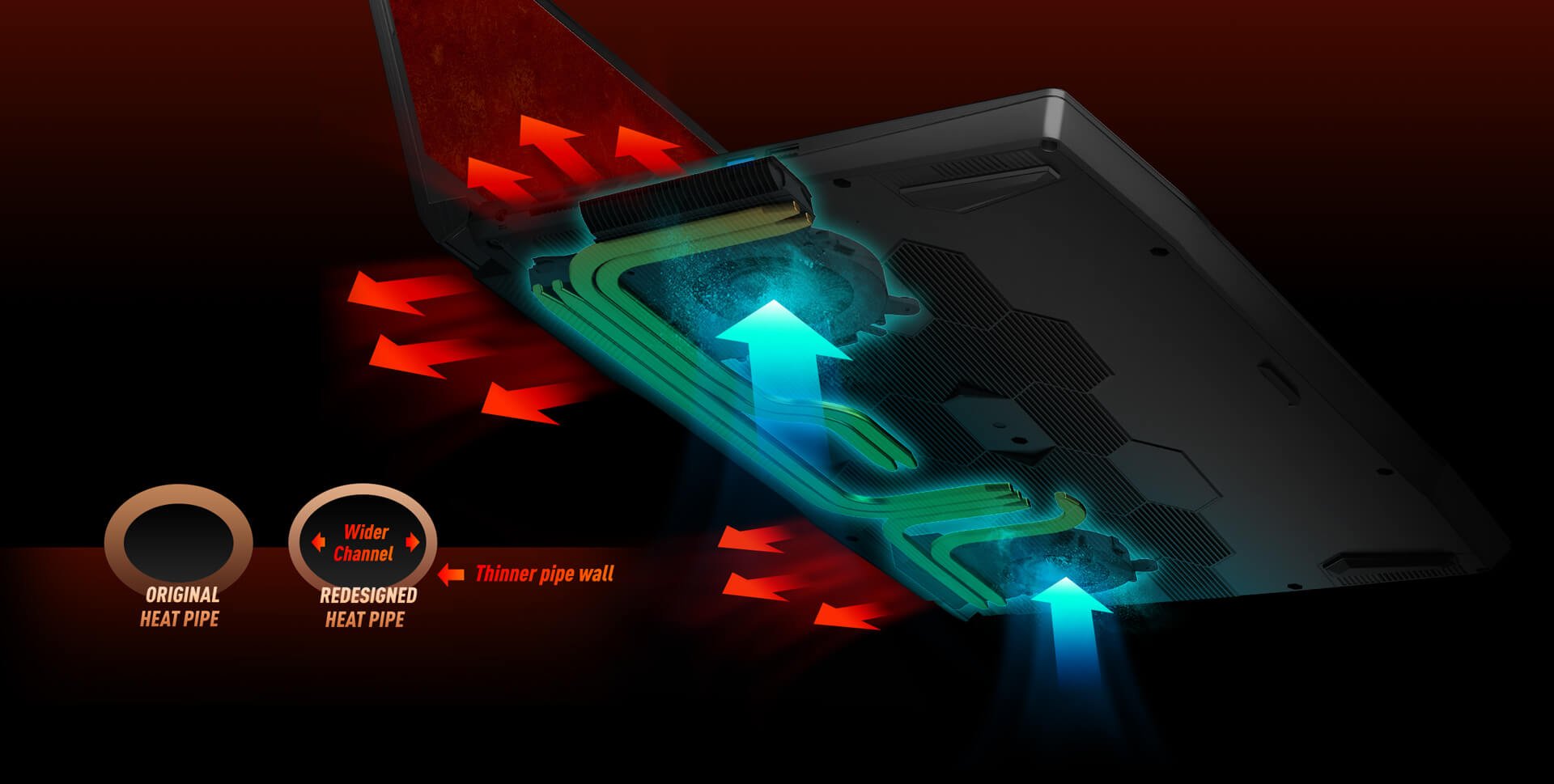 REVOLUTIONARY COOLING FOR NEXT-GEN GAMING
Dedicated thermal solutions for both the CPU and GPU with up to 6 heat pipes. By enlarging the internal diameter of the thermal pipe and utilizing MSI exclusive thermal grease to ensure maximum performance under extreme gaming.
* Illustration for GeForce RTX 3060. Design may vary by configuration.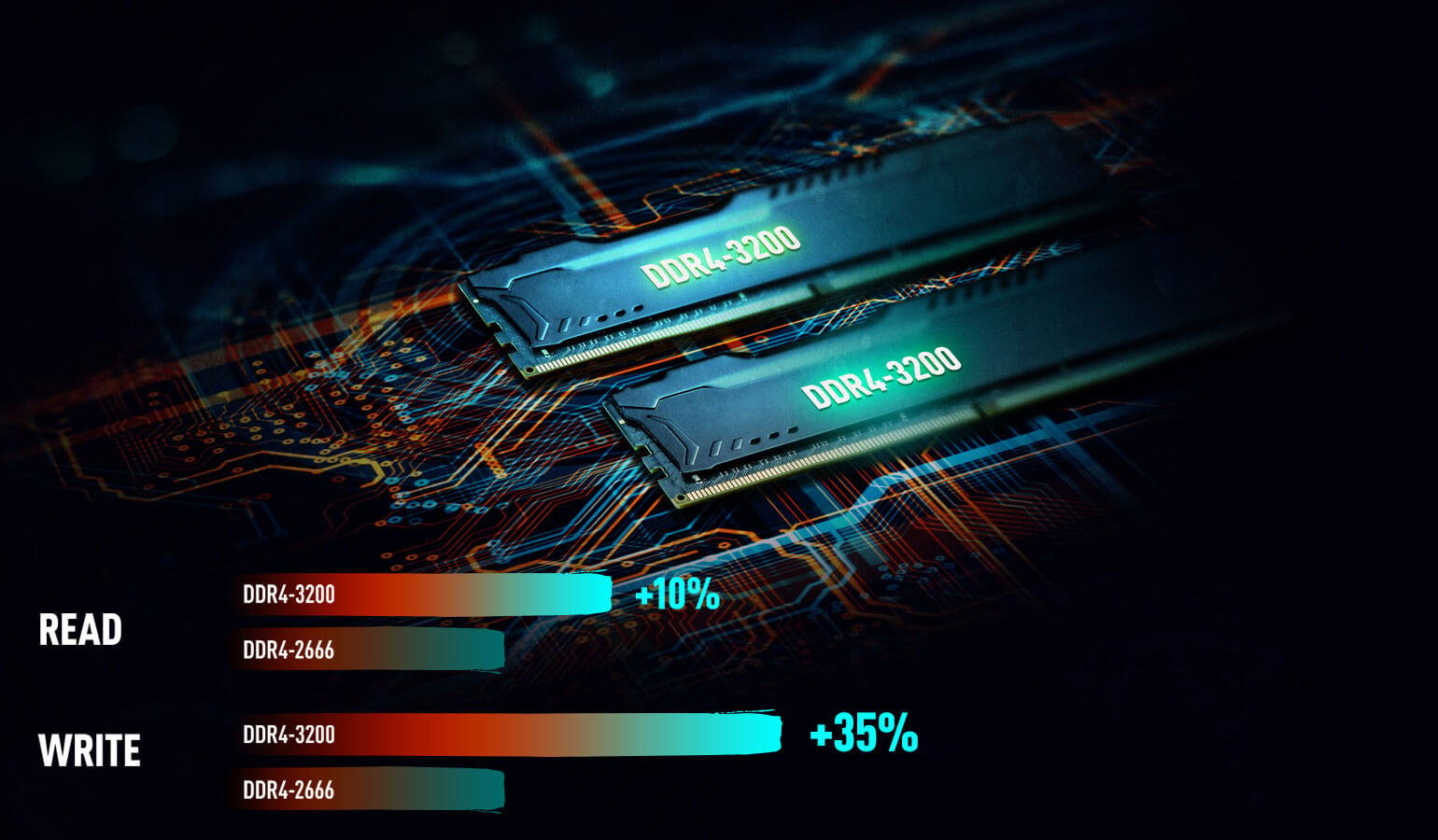 POWER THAT LEADS IN THE LATEST STANDARD DDR4-3200 MEMORY
Get the mighty performance out of your laptop with support of the latest DDR4-3200 memory. Enjoy the faster system speed and responsiveness, the new standard will take your gaming experience to the next level.
* Dual channel performance test by AIDA64. Performance may vary by system setting and configuration.
** Optional. Actual specification may vary by configurations.

THE WAY MUSIC SHOULD BE
Immerse yourself in lossless music and enjoy the premium sound quality with Hi-Resolution Audio. Experience and listen to audio the way it was intended.

NAHIMIC
Elevate Your Audio
Experience and listen to audio the way it was intended and share it with Nahimic in-game 3D surround & Sound Sharing via Bluetooth.
GET ALL THE BUFFS
The exclusive MSI Center helps you control and customize your MSI laptop the way you want. Monitor, adjust, optimize many useful features that are built-in into one unified system. It offers maximum flexibility with new functions such as Smart Image Finder, UI Skin option, and more to customize your personal preference.
Battery Master
Takes good care of your battery and extends battery cycle.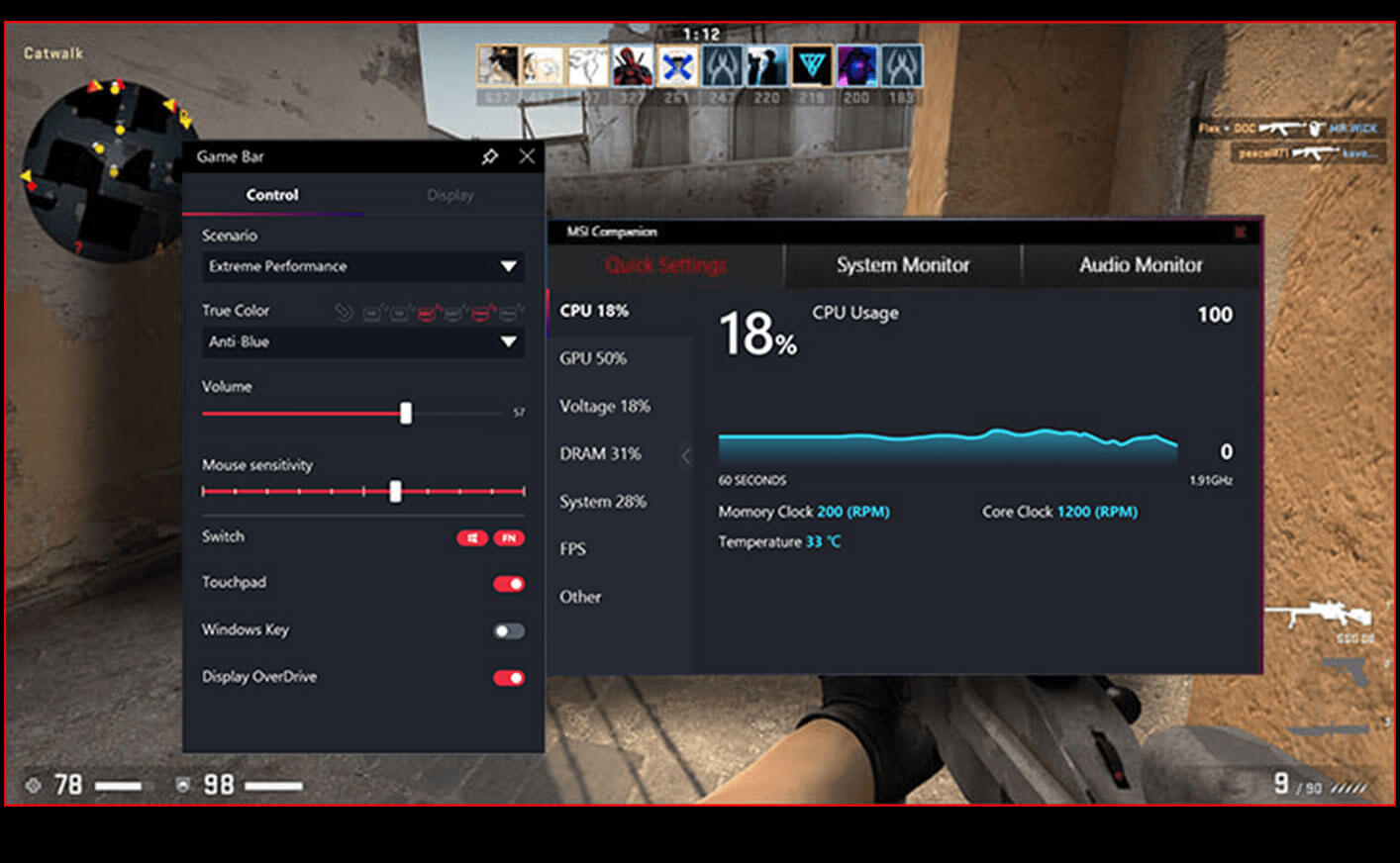 MSI Companion
Exclusive on-screen-display interface to monitor status and tweak your settings even mid-game.
Crosshair
MSI exclusive Crosshair overlay helps you aim better and shoot better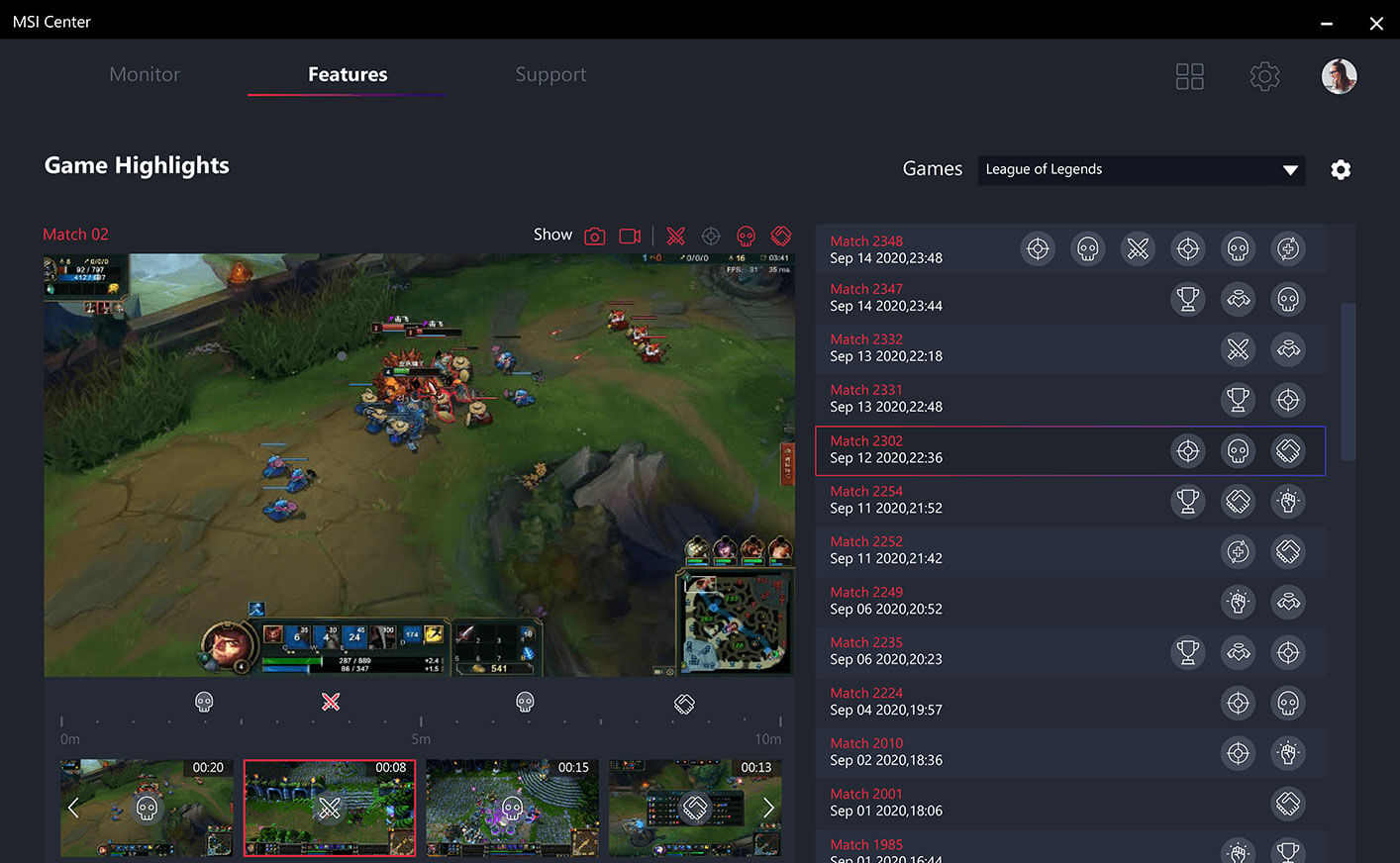 Game Highlights
Capture and record your best moments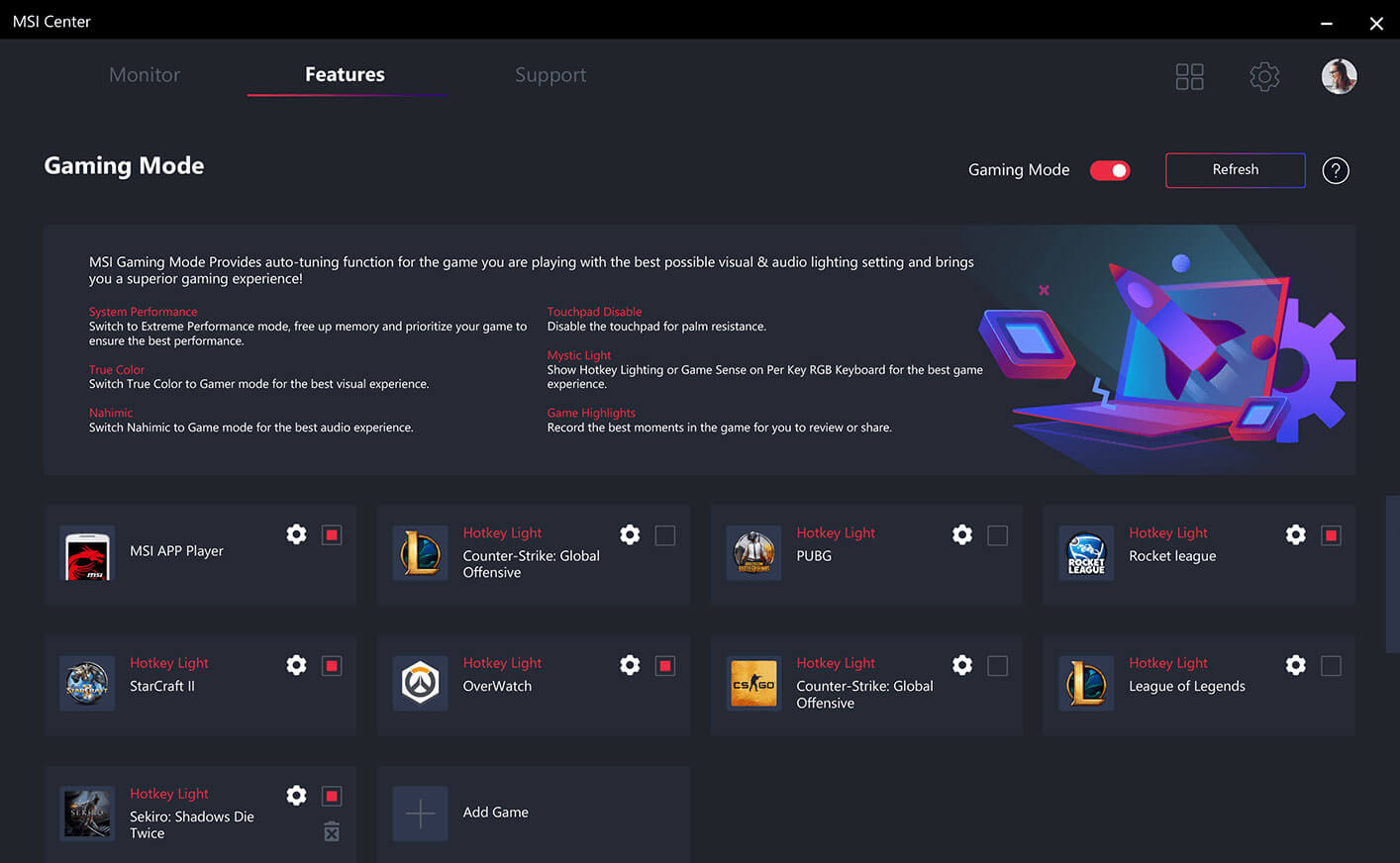 Gaming Mode
One-click optimization for all your games.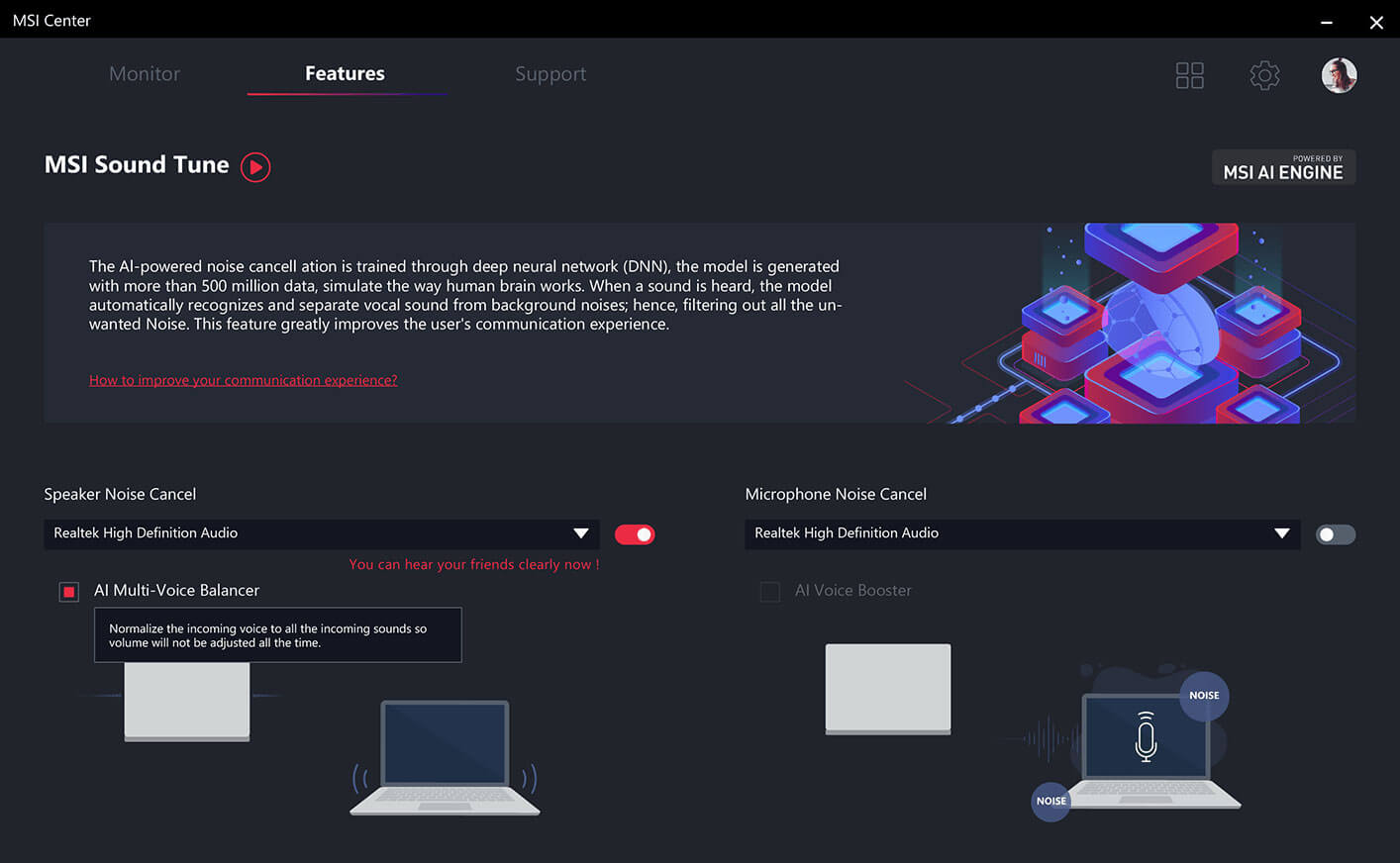 AI NOISE CANCELLATION
Eliminate unwanted external noises (like keyboard typing) and suppress ambient background environment.
Smart Image Finder
Categorize and browse through your precious memory and creativity with AI-generated smart tags.
MSI APP PLAYER
Developed under an exclusive partnership with BlueStacks and with the latest innovation - Console Mode, the MSI APP Player brings seamless gaming experience between mobile games and PC platform and gamers can experience console-like to laptop with intuitive UI dedicatedly design for mainstream wireless controllers. It also offers hot key customization for hard core mobile gamers to enhance gameplay.
* Hotkey backlighting function only support the models with Per-Key RGB feature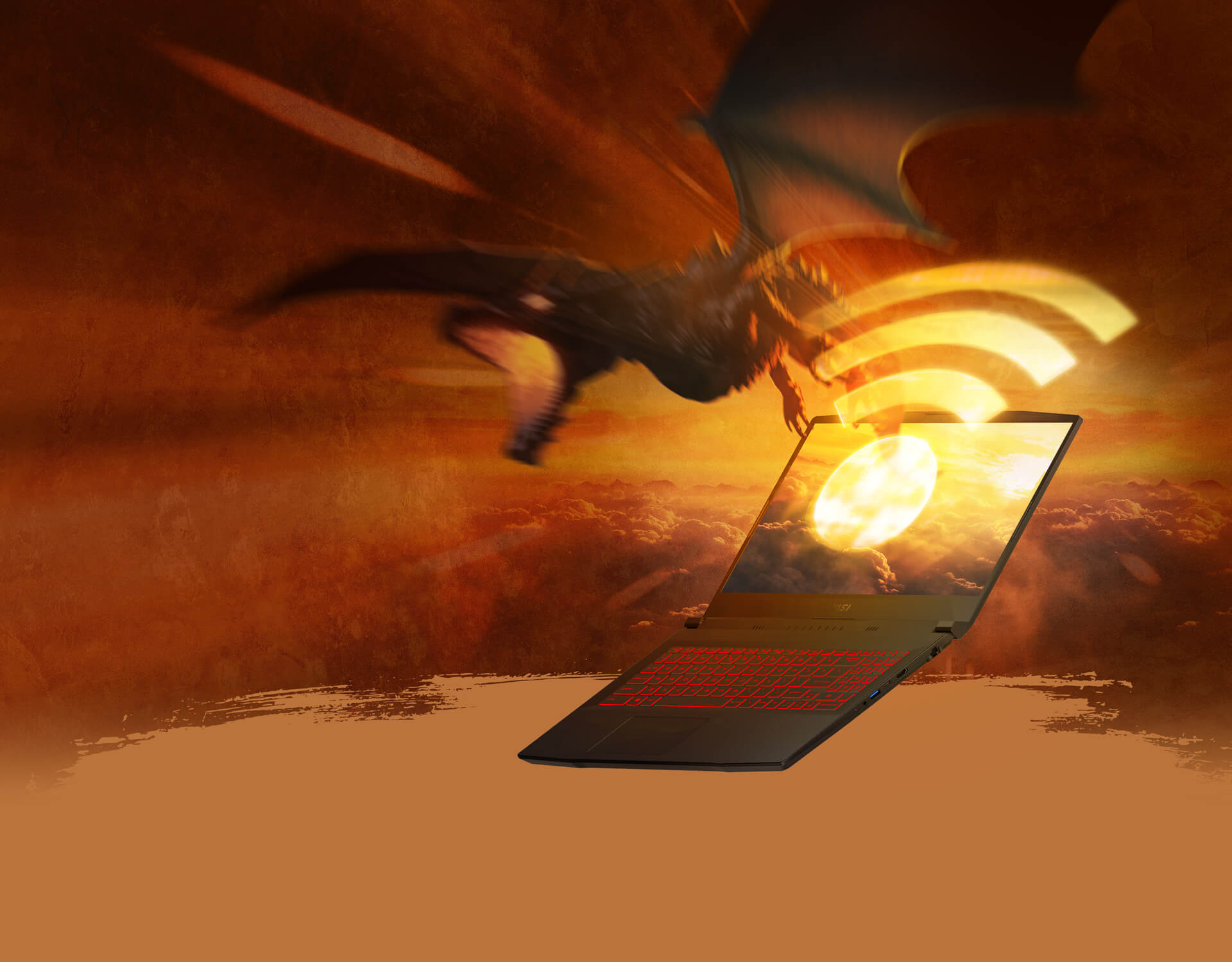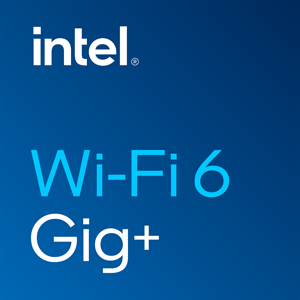 NEW WIRELESS STANDARD
The latest Wi-Fi 6 features 802.11ax standards and 3x faster than Wi-Fi 5, designed to deliver the lightning fast gameplay, the best streaming, and the most immersive communication experience. Play on the most optimal gaming settings with Intel Wi-Fi 6.
* Up to theoretical maximum speed. Compared to standard 802.11AC 80Mhz AC 2x2.