ASUS Transformer Book Flip R554LA-RH51T
15.6" powerful laptop with 360° rotating touchscreen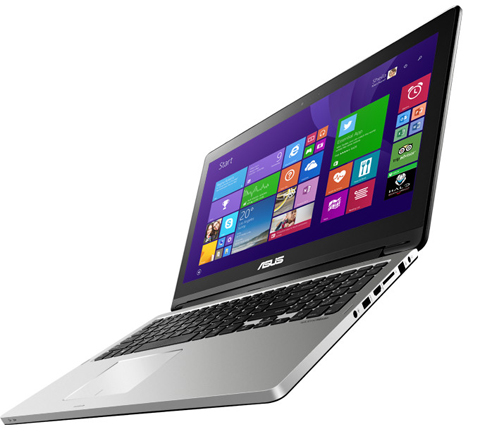 ASUS Transformer Book Flip is designed to give you the ultimate flexibility with a display that can be flipped at any angle from zero to 360 degrees. With a simple flip, you can use it as a powerful laptop, a responsive tablet or anything in between.
Breeze through any tasks with powerful Intel Core 4th generation processor plus high-performance graphics. Enrich your entertainment experience with premium HD touchscreen and professional-grade sound system. Boost your productivity, thanks to the excellent touch capability, precision keyboard, and large Smart Gesture touchpad.
Highlights
Flip from Laptop to Tablet
ASUS Transformer Book Flip is designed to work as a laptop, a tablet, or anything in between. The clever hinge design lets you set the display at any angle from 0 to 360 degrees for perfect viewing.
For work, use it as a normal laptop. For games, turn it into a tablet with an HD screen. Or for watching movies or presentations, just flip it to any convenient angle.
Sleek yet More Powerful and Faster
Great Style, Elegant Look.
Hairline-textured surfaces give ASUS Transformer Book Flip an elegant look. Packed with features, it offers intuitive computing, easy mobility, and a style you'll love. With a luxury feel and effortless usability, ASUS Transformer Book Flip focuses on useful details, powerful performance, and unrivalled functionality.
Impressive Inner Strength
Power through your daily tasks with speed and responsiveness. The speedy Intel Core i5 4210U dual-core processor operates at 1.70 GHz. Together with up to 6GB of RAM, it deliver sufficient power to seamlessly handle demanding applications and multitasking. The premium integrated Intel HD Graphics 4400 make everything smoother and more fluid with great video quality. You can even play games without lags, making it ideal for work or pleasure.
Out-of-your-seat Entertainment
Gorgeous HD Screen with ASUS Splendid Technology
Enjoy the best visual experience. The 15.6" display features a high resolution of up to 1366 x 768 to present clear, crisp images, while utilizes ASUS Splendid technology to automatically adjust color gamut and color accuracy. This ensures pristine image quality with vibrant colors whatever the application, whether it's movies, games or photos.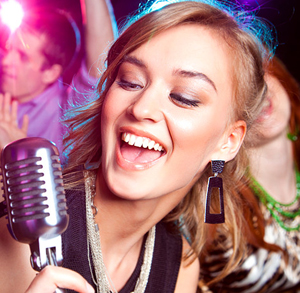 Thrill to Clear and Powerful Sound
The world is full of living sound and every note is important. ASUS SonicMaster goes beyond just function into indulging all your senses with immersive experiences. Enjoy smooth, rich, and detailed sound in music, movies, voice, and even gaming. SonicMaster combines design, superior hardware, and optimized software for stunning professional-grade audio.
ASUS AudioWizard has five selectable modes to meet your preferences and listening environment. Enjoy lifelike sound in music, movies, and games, with all modes fine-tuned by the ASUS Golden Ear team. The unique interface puts you first, so it's utterly user-friendly, offering quick and direct access to your content. It's so flexible, you can change the way it looks and feels in seconds.
Stay Productivity
The World at Your Fingertips
ASUS takes great pride in perfecting the user experience, and the multi-touch display in Transformer Book Flip will enhance your Windows 8 experience whatever screen angle you choose. Exclusive ASUS touch sensor technology means that the display is more accurate and responsive than conventional touch-screens, too.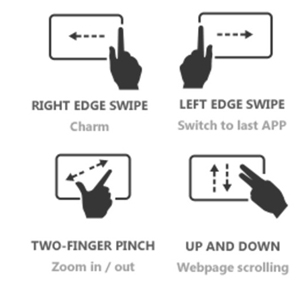 Smart Gesture Makes Touchpads as Smooth as a Mouse
Flip's large multi-point touchpads with Smart Gesture technology offer fingertip-natural computing. It delivers natural-feeling, simple but precise interaction, with scrolling and right-clicking for accessing advanced functions without a mouse. Exclusive enhanced palm rejection technology improves accuracy and responsiveness for smoother input. So whether you're scrolling through a web page or rotating images, the screen doesn't get in the way of your experience.
Keyboard Comfort, Precision, and Reliability
The ergonomic keyboard is crafted for effortless typing, with precisely-tuned key mechanisms for greater comfort and faster typing, even for prolonged periods. ASUS Transformer Book Flip provides superbly accurate and ergonomic typing experiences, reducing the risk of errors. The chiclet-style keyboard blends seamlessly with the flip design and is engineered for an extra-solid feel. It's also resistant to dust and debris accumulation to ensure long-lasting quality.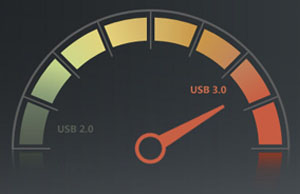 USB 3.0 is Ten Times Faster
ASUS Transformer Book Flip has a USB 3.0 port for data transfers that are up to ten times faster than on USB 2.0. Imagine moving a 50GB file — the equivalent of a Blu-ray movie — in less than two minutes. USB 3.0 isn't just quicker, it's also more reliable, stable, and can provide more power to devices. USB 3.0 is backwards-compatible with all your existing USB 2.0 devices.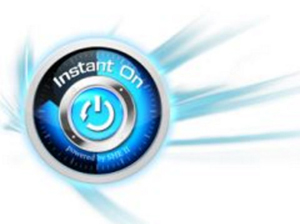 Instantly Accessible, Totally Secure
ASUS Transformer Book Flip features two-second Instant On resume from sleep. Get straight back to work or enjoyment where you left off, and with no need to worry about losing data while in standby mode for days — your data is automatically backed up when the battery drops to 5% charge. Files and tasks are kept safe in memory, waiting for your return.