Shine in Any Situation.
Impressively Power. Stunning Appearance. The Acer Laptop Aspire E5-573-5653 puts industry-leading components and lots of appealing features in a thin, beautiful package, providing you with desktop-class performance. Confidently play the hottest tittles with unrivaled speed, and take on graphics-intensive programs. Breathe life into your entertainment with a Full HD display. New Windows 10 gives you all the features you know from the world's most popular operating system, plus great improvements you'll love further enhances your mobile computing experience.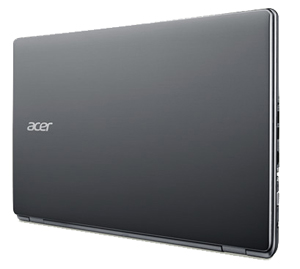 Beautiful Form
A variety of vivid interior colors with a stylish textile pattern are enjoyable to the eye and pleasant to touch. Additional edge highlights emphasize the stylish look of the entire series and are complemented by the smart undercut design that is both good looking and lets you easily raise the lid with just one hand.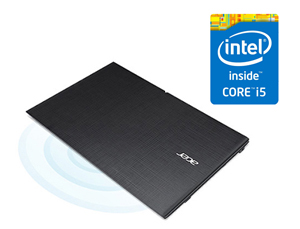 Inner Strength
Looks aren't everything. The sleek exterior hides a brutal reality. Powered by a speedy Intel Core i5 5257U dual-core processor (2.7 GHz) and up to 8GB memory, the laptop offers no-holds-barred performance to effortlessly handle the most demanding applications and multitasking. The integrated Intel Iris Graphics 6100 provides discrete-level graphics performance, making it easier to handle intense photo- or video-editing without slowing down your PC performance. Up to 1TB HDD provides you plenty of space to store your files, data and media contents.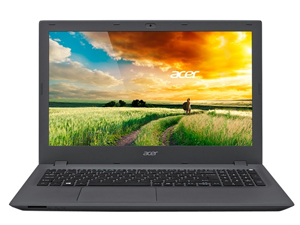 Top Sights
Enjoy greater immersion in your games, photos and everyday tasks. The 15.6" LED-backlit display features a maximum resolution of 1920 x 1080 to present incredibly brilliant, crystal clear images, bringing you an eye-popping visual experience.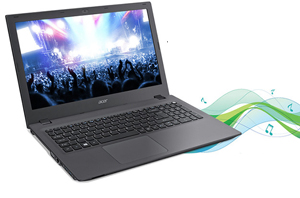 Sensational Effects
With added media enhancements and options, you get an even richer media experience. The Acer TrueHarmony delivers more lifelike and richer audio while Skype-certified components deliver crystal clear, instant communication and uninterrupted audio and video, without fear of echoes, gaps or lags.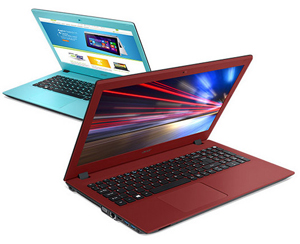 Functions Better
Better? You bet. Enhancements to the features you've come to know and expect give you both added power and capability to get things done. You get better, faster wireless networking, greatly improved touchpad usability, and data storage increased in both size and speed. Add in eye care and power-off USB charging and you're really full function.
Windows 10 - It's the Windows You Know, Only Better
Windows 10 is so familiar and easy to use, you'll feel like an expert. The Start Menu is back in an expanded form, plus your pinned apps and favorites so they're ready and waiting for you. It starts up and resumes fast, has more built-in security to help keep you safe, and is designed to work with software and hardware you already have. Windows 10 comes with Microsoft Edge, an all-new browser that's built to give you a better web experience. Easily snap up to four apps in place and see all open tasks in a single view. The new Windows Store gives you a unified shopping experience across every Windows 10 device. Cortana works across your day and your devices to help you get things done. By learning more over time, Cortana becomes more personal and useful to you. Windows 10 enables your apps to look and work great in all modes, on all devices.