SafeStand iMac Locking Station for 21" & 27" iMacs from 2010 and Later
Lock iMac From Theft – Without Clutter and Hindrance
The Kensington K67822WW iMac SafeStand Locking Station combines the sleek and sturdy SafeDome metal housing, the ClickSafe lock, and the mounting base together to protect your iMac from any theft in an elegant way. Cables can be routed out of your way through a special pass-thru. You can also swivel your screen at will. Compute on your iMac with complete comfort.
Highlights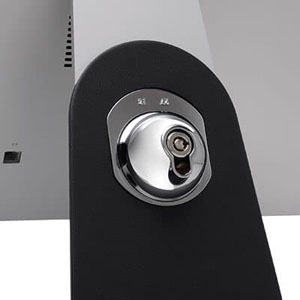 SafeDome
The sleek, yet sturdy, metal housing has been tested against the most rigorous and thorough standards in the industry, assembles easily and can be quickly attached to the iMac's stand with minimal effort to ensure your iMac can't be removed from its stand.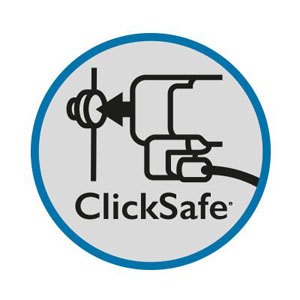 ClickSafe Lock
The heavy-duty lock fits directly into the SafeDome, providing superior anti-theft security for your iMac in one click.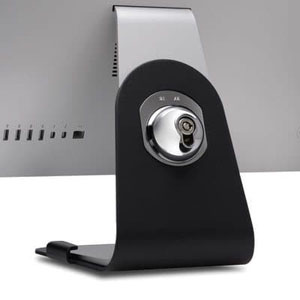 Mounting Base
The base is bolted to a tabletop or desktop for an unmovable level of anti-theft security in a public or multi-user environment.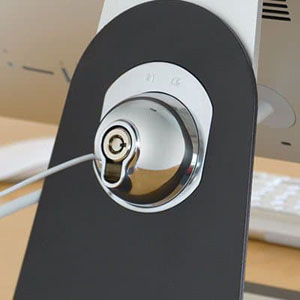 Cable Management
A special pass-thru allows you to route the cables for wired USB accessories like a keyboard and mouse in the SafeDome so they are just as secure as your iMac.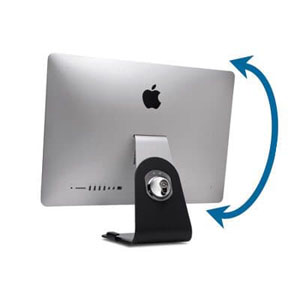 Screen Adjustability
The lock and SafeDome won't impede the swivel of the screen in any way, allowing you to set the screen at an optimal viewing angle.
Register & Retrieve
Kensington's online combination code registration program allows for quick, secure and easy code retrieval if it ever gets lost or forgotten.
Package Content