Keep Your CPU and More Cool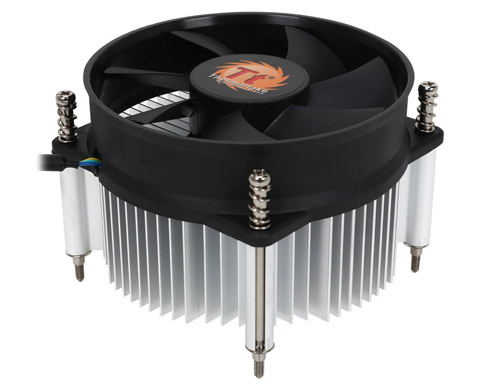 The Thermaltake CLP0556-B is designed to cool Intel LGA1156 Lynnfield (95W) and Intel LGA1156 Clarkdale (87W). Maximum heat will be effectively conducted from the CPU through the aluminum extrusion heatsink. On top of the heatsink is a 92mm fan. The fan spins to create voluminous airflow to expel heat away silently.
Moreover, the heatsink features a multi-orientation design to provide sufficient airflow to VRM, chipset and memory area.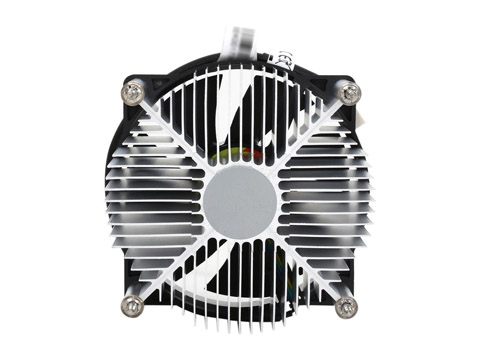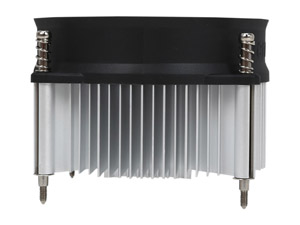 Aluminum Extrusion Heatsink
Let its cooling capacity speak. The Thermaltake Gravity i2 CPU cooler's aluminum extrusion heatsink has an optimized number of fins, and can cool up to 95W.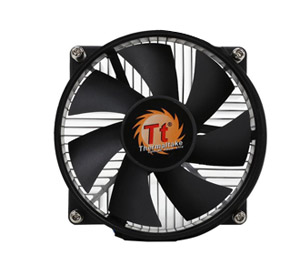 Compact Fan with Low Noise
The compact 92mm fan spins at 2,100 ± 200 RPM to produce airflow of up to 39.7 CFM and static pressure of 2.57 MM-H2O. The noise level is kept at 22 dBa. You could barely hear anything.
Dimensions