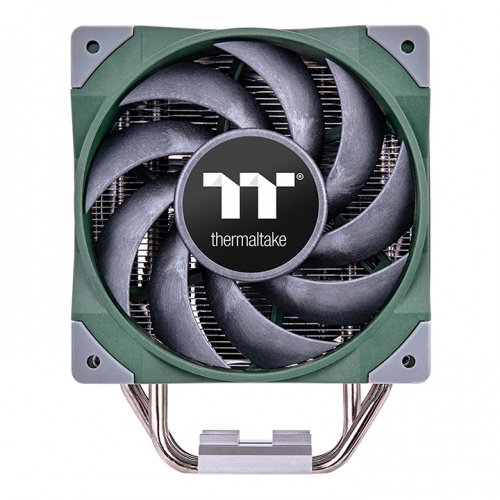 TOUGHAIR 510 Racing Green CPU Cooler
CL-P075-AL12RG-A
Utilizing the new color, TOUGHAIR 510 Racing Green CPU Cooler is a single tower dual fan designed CPU cooler equipped with two optimized 120 mm high static pressure fans and a newly designed heat sink, guaranteeing its outstanding performance.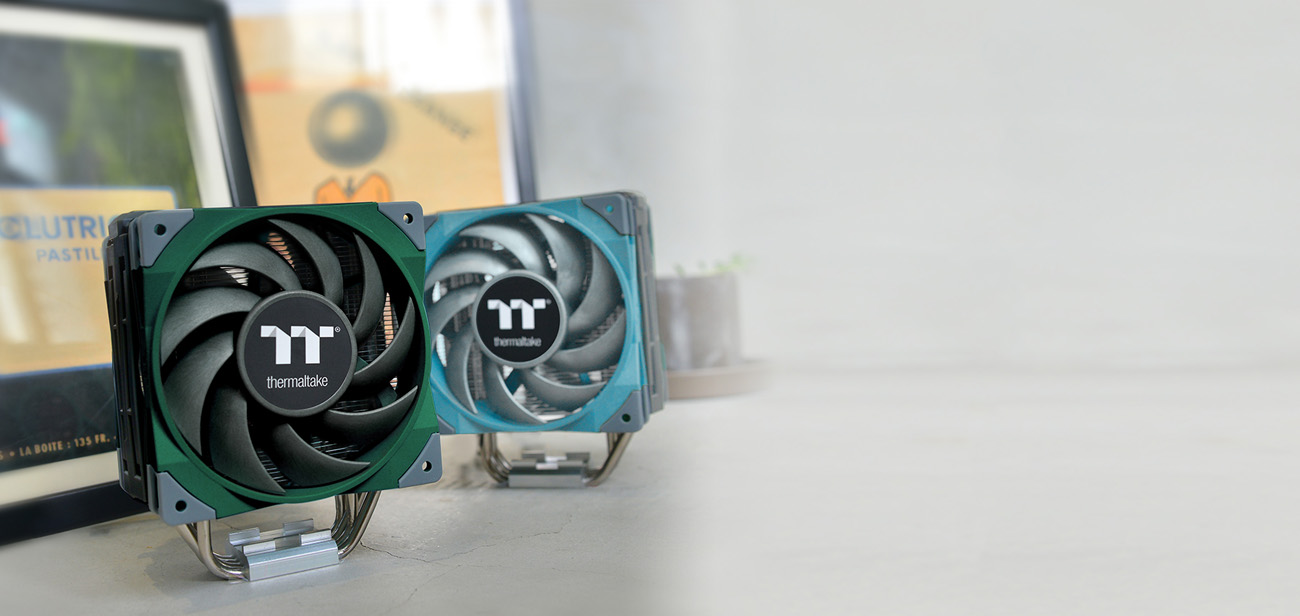 Color Your Style
TOUGHAIR 510 Racing Green CPU Cooler is a new edition to the TOUGHAIR series that allows users to match up the same Racing Green colored PC components to form your ideal PC build!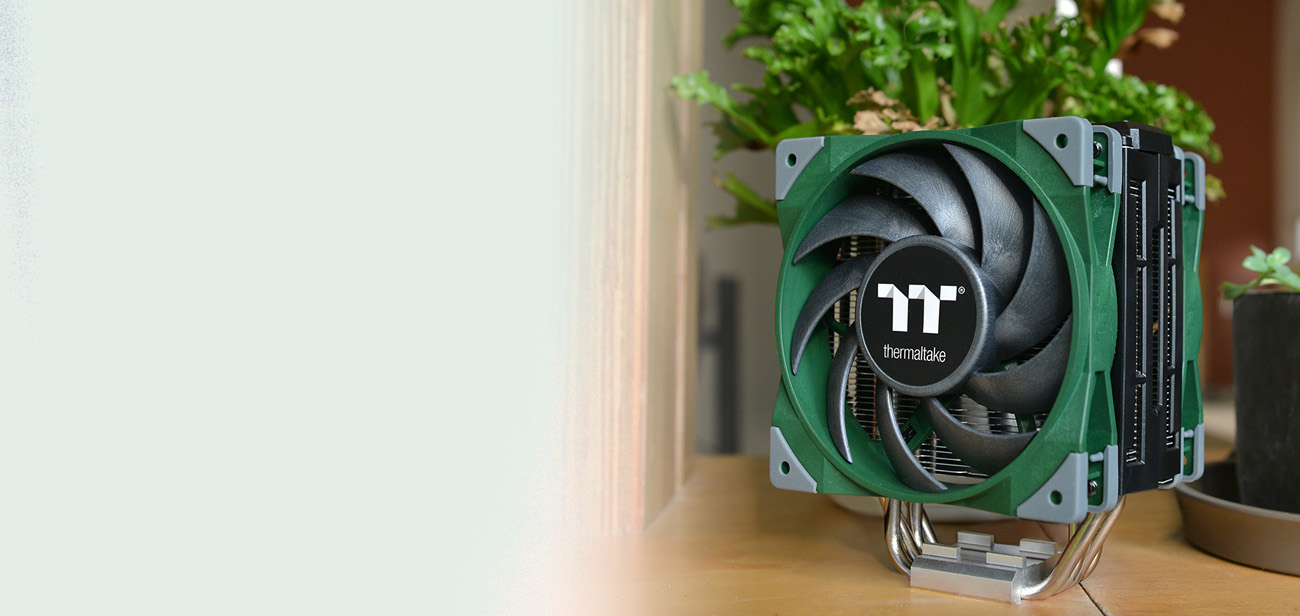 Single Tower Dual Fan Design
TOUGHAIR 510 is a single tower dual fan designed air cooler with 4 heat pipes running through the fins. The U-shaped heat pipes increase heat circulation creating better heat dissipation in your system and support up to 180W.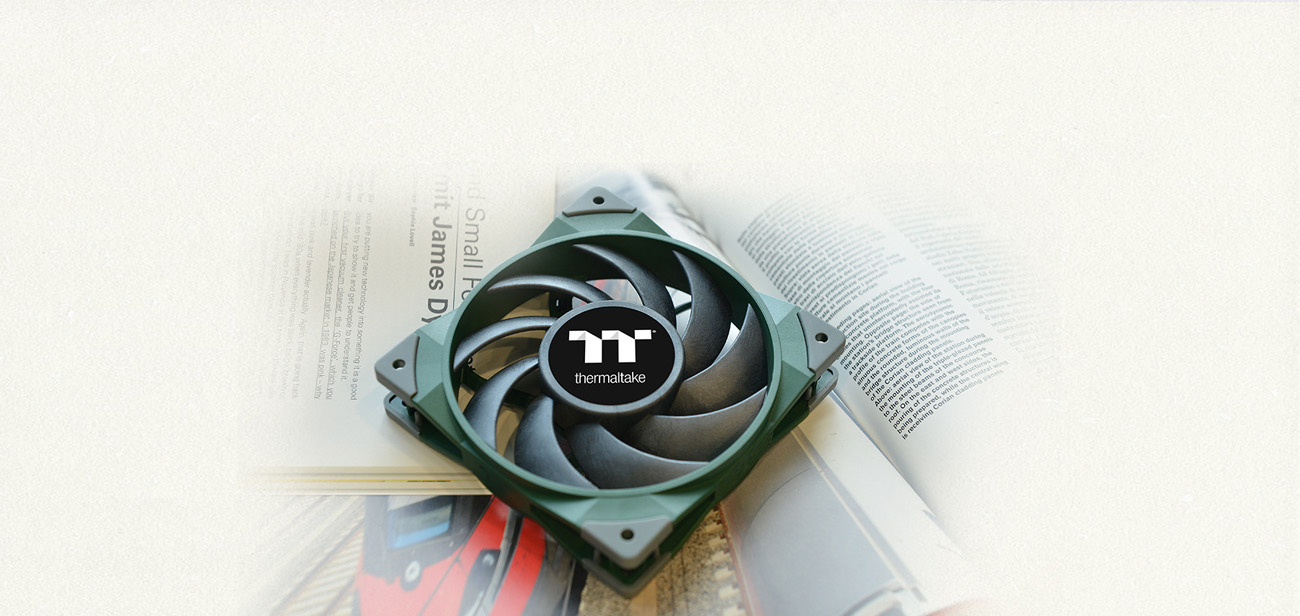 Enhanced 120 mm High Static Pressure Fan
TOUGHAIR 510 Racing Green CPU Cooler leverages the TOUGHFAN 12 Racing Green design, which not only provides a different color scheme to the TOUGHAIR series, but also boosts the fan speed to 2000 RPM, providing a new level of cooling performance.
Asymmetric Fin Structure
The fin is designed with an asymmetric structure that allows larger air intake through the fins. This design lowers the air turbulence and straightens out the airflow making it easier to disperse heat from the fins, delivering superb cooling performance.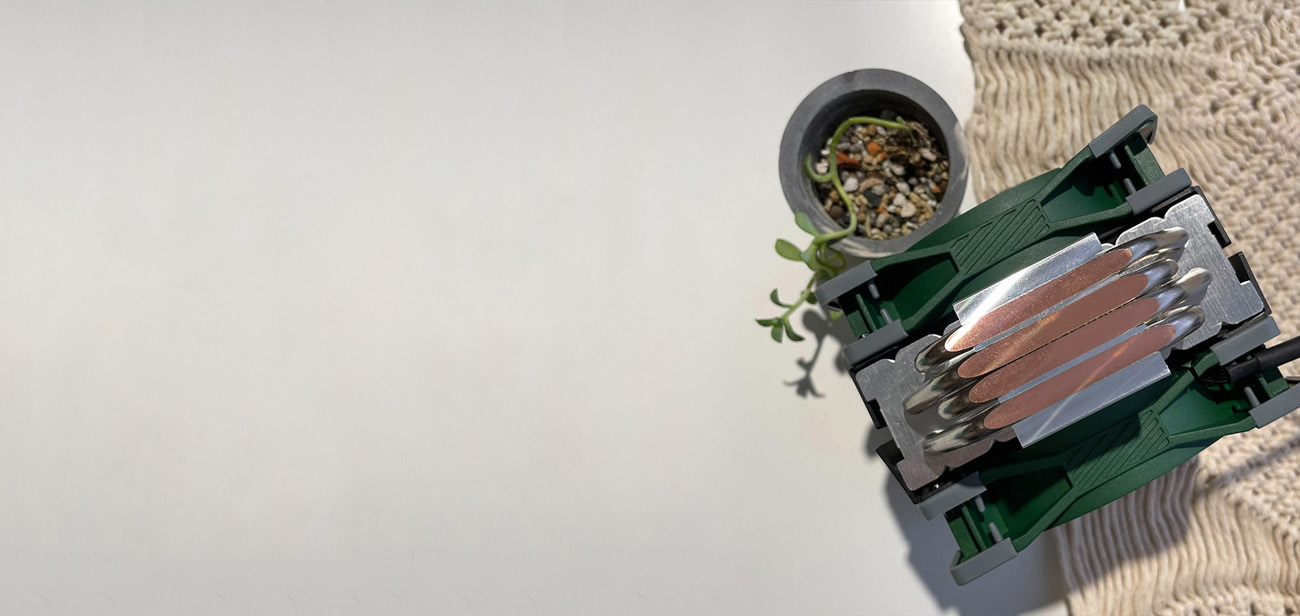 High-Performance U-shaped Copper Heat Pipes
4 x Ø6 mm heat pipes directly touch the CPU and thermal paste. The U-shaped design creates perfect circulation for better CPU cooling performance.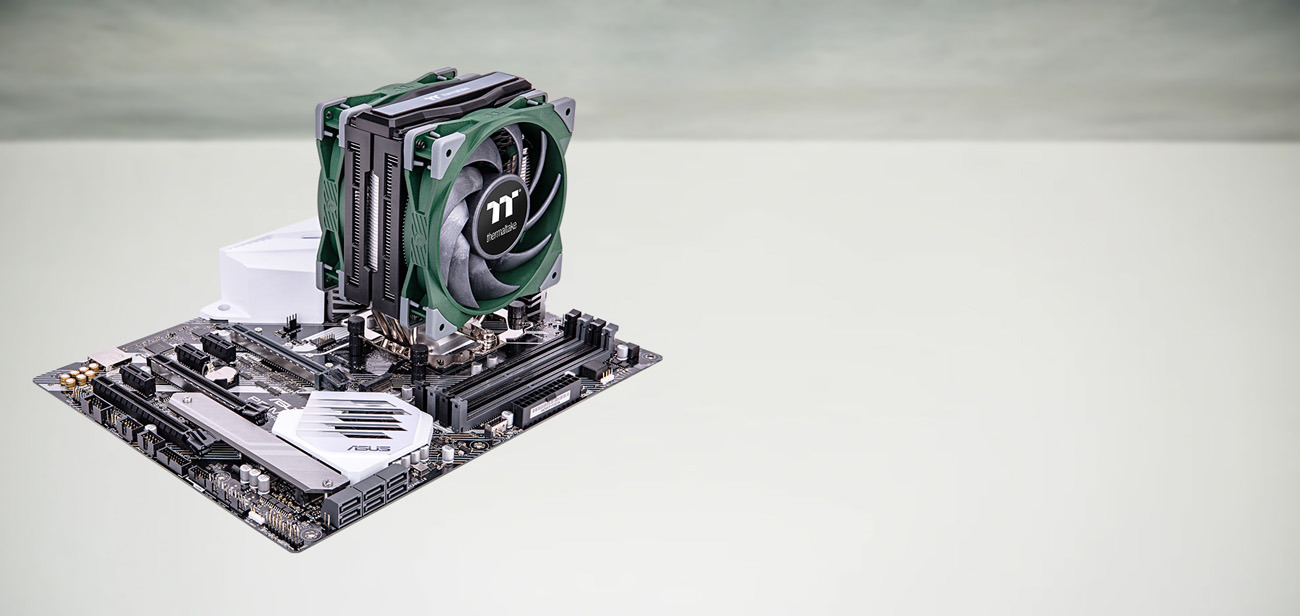 Universal Compatibility
The TOUGHAIR 510 Racing Green now supports the latest Intel LGA 1700 Socket, which allows users to stay in the latest trends.
It also fits both Intel and AMD sockets including the following models:
Intel: LGA 1700/1200/1156/1155/1151/1150
AMD: AM4/AM3+/AM3/AM2+/AM2/FM2/FM1