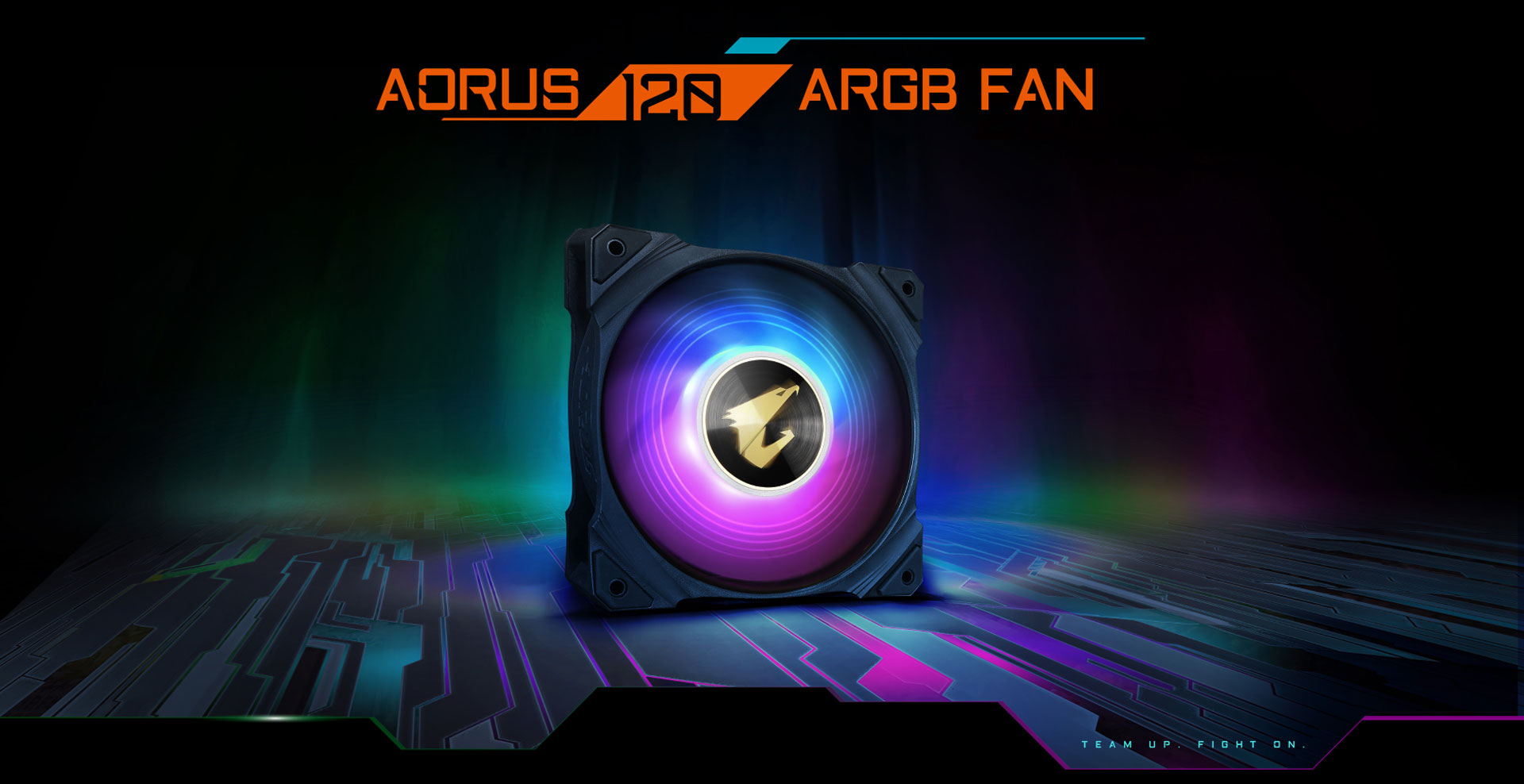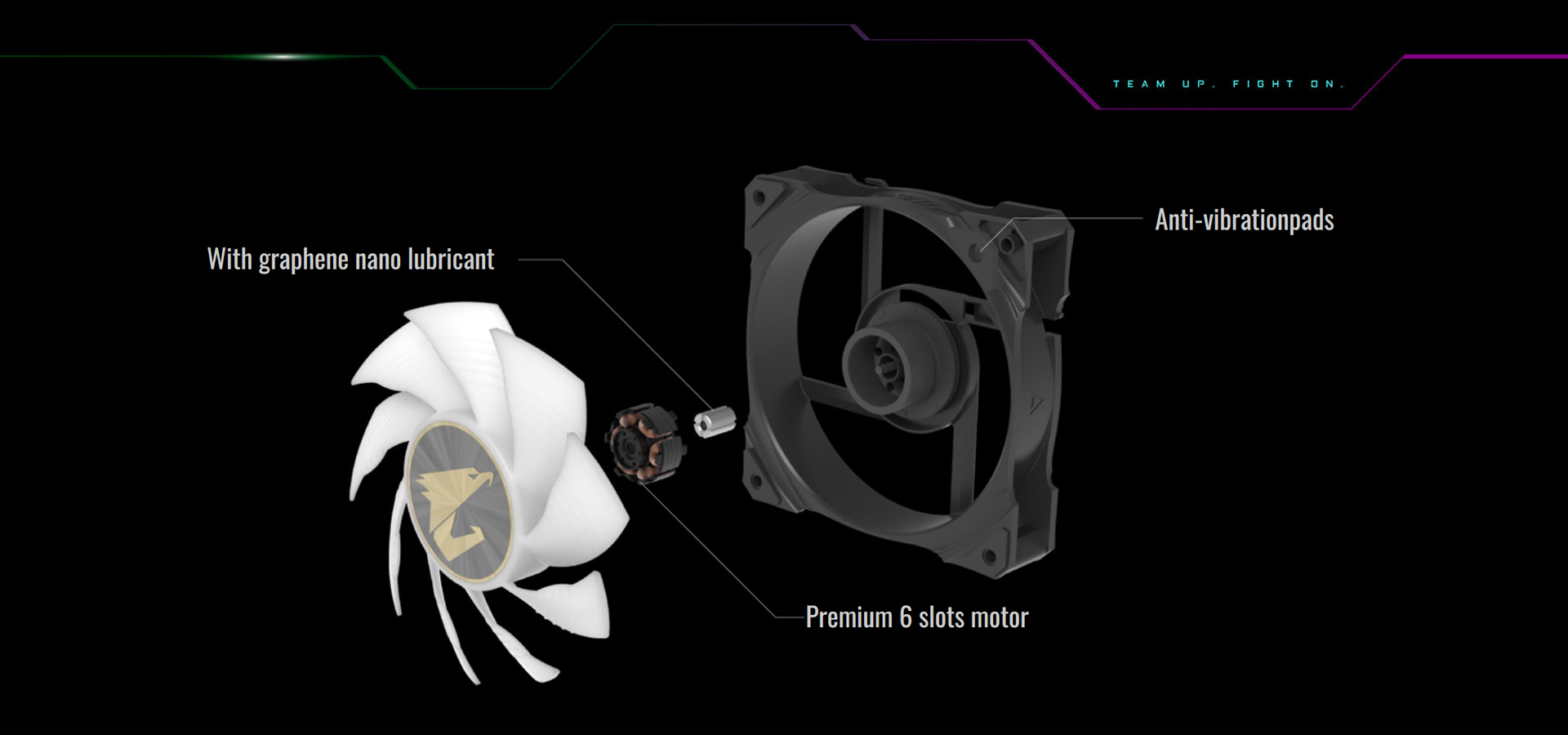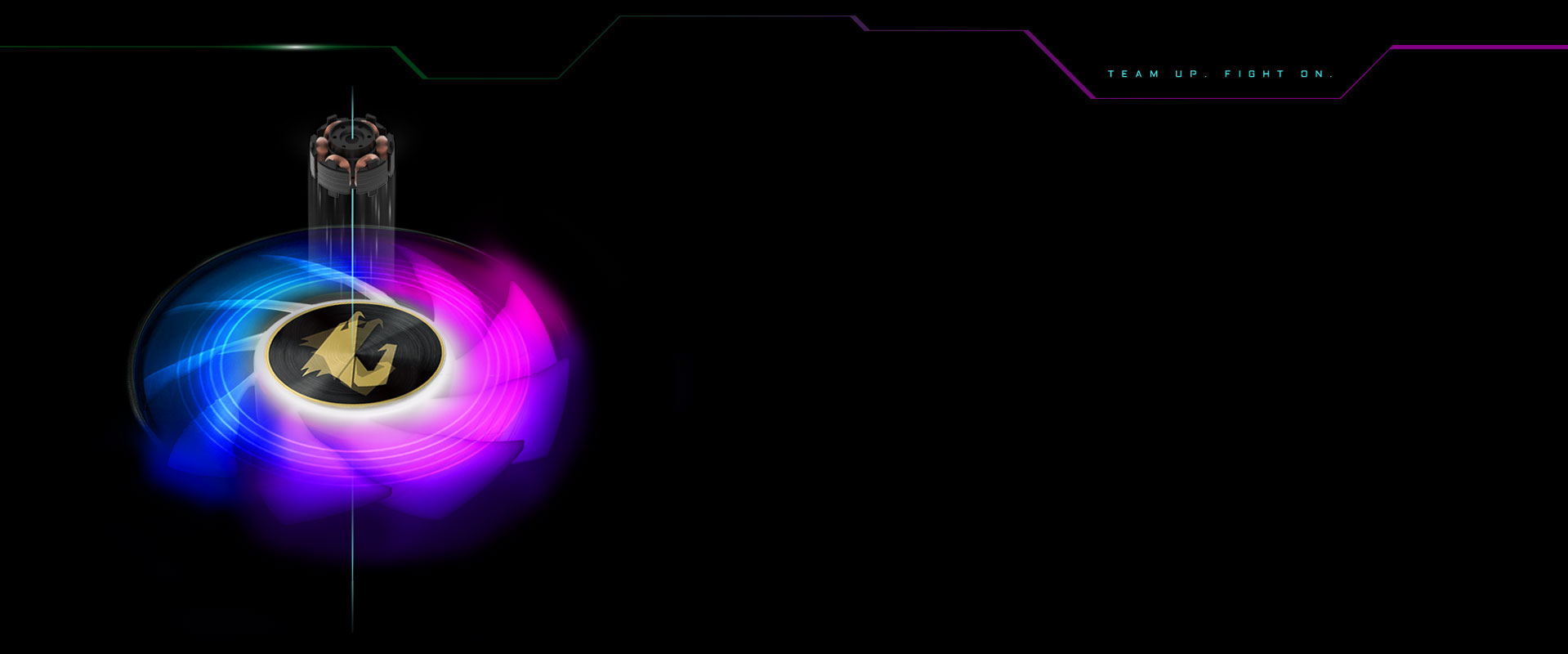 SILENT & LONG LIFETIME
PRIMIUM SIX SLOT MOTOR
The six-slot motor makes the bearing run more stable and smooth. Compared with traditional four-slot motor, six-slot motor offers less vibration and can maintain stable and quiet while running.
3 PHASE POWER
The meticulous and frequent 3 phase power supply design efficiently pushes the bearing to make it evenly and stably rotate. Compared with traditional single phase power supply fan, 3 phase power effectively reduces the noise generated during low-speed operation. Vibration and energy consumption will be further reduced.

GRAPHENE NANO LUBRICANT
Graphene nano lubricant in the sleeve bearing fan reduces the noise levels while extending the life of the fan by 2.1x (73,500hrs), matching the life of double ball bearing design while being quieter.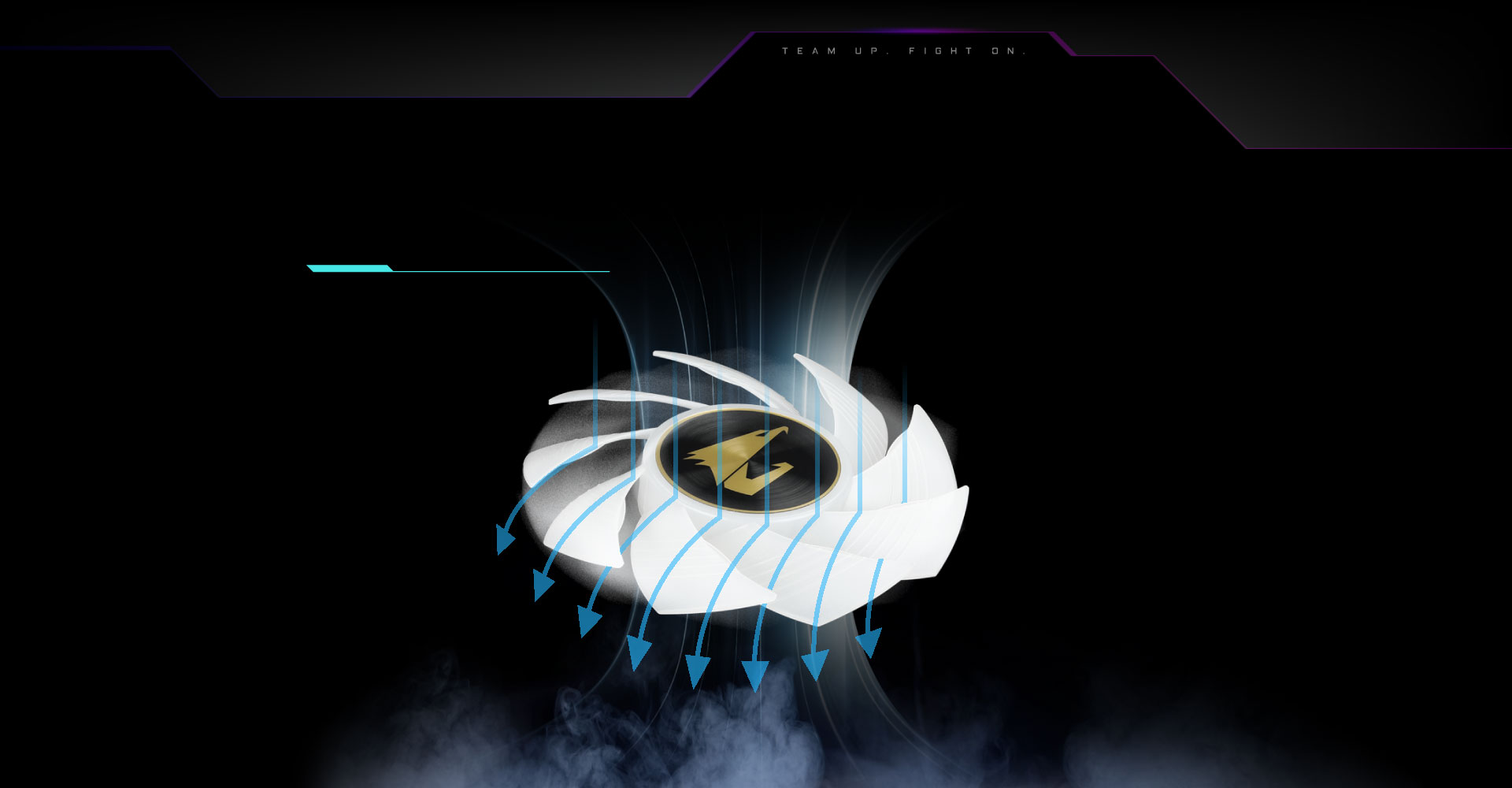 UNIQUE FAN BLADE DESIGN
The 120mm dynamic adjusting fan provides silent operation. The airflow is spilt by the triangle fan edge, and guided smoothly through the 3D stripe on the fan surface, effectively enhancing the airflow over traditional fans.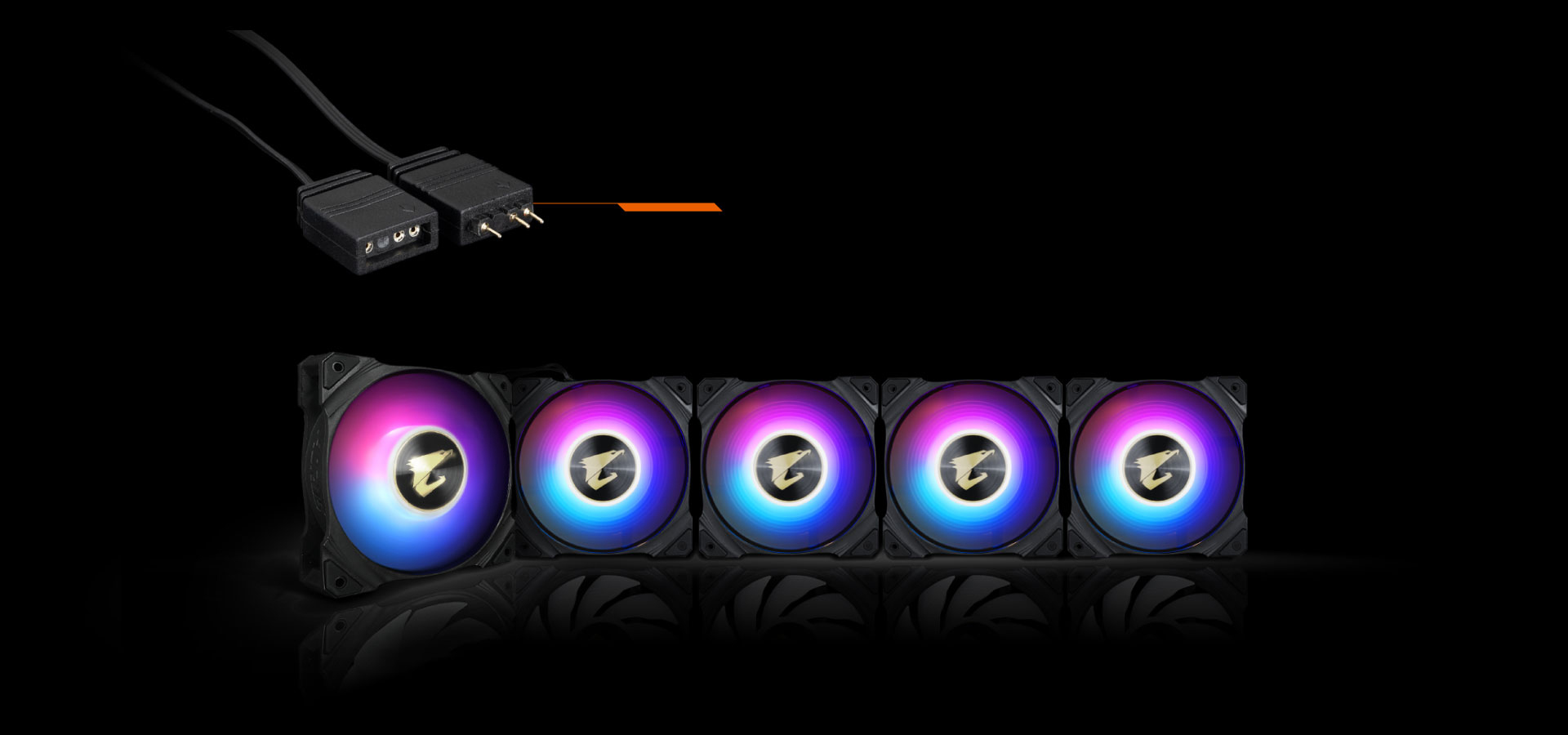 SYNCHRONIZE MORE AORUS FANS LIGHTING
Each AORUS fan provide ARGB male and female header.
User can connect more AORUS fans synchronize lighting pattern for better cool performance and uniform lighting.