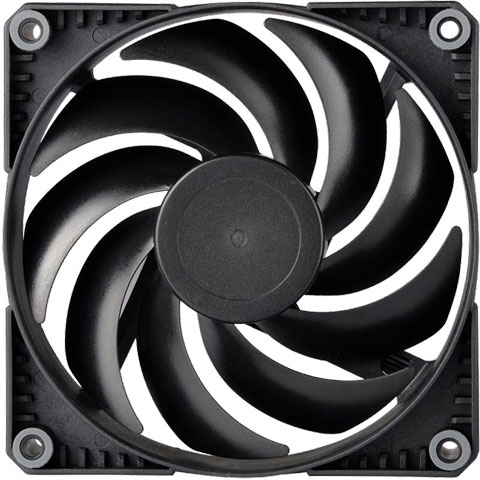 Phanteks SK PWM fan
Ideal for use as a case fan, the SK120 PWM comes with nine blades and operates at 500 ~1500 RPM, producing voluminous airflow for efficient air circulation for your system. Its PWM capability delivers precise speed control so you can enjoy quiet computing at low load and get high airflow when pushing your system. The anti-vibration rubber padding allows stable operation, and the unique rigid frame enables excellent structure strength.
Available in 120mm and 140mm, the SK PWM fan is the perfect way to further increase the cooling performance of any computer chassis.
The SK fans are high airflow focused fans, thanks to their 9-bladed design. Perfectly suited to be used as case fans.
With PWM (Pulse-Width Modulation) capabilities built in, the SK fan offers precise speed control for optimized fan curves.
Vibrations and noise are reduced with the included rubber dampeners and the unique rigid frame design.
The SK fans are equipped with a silent sleeve bearing, "Rifle Bearing". Combined with a rigid frame and included Rubber Dampeners, the SK fans can operate in silence while providing optimized performance.