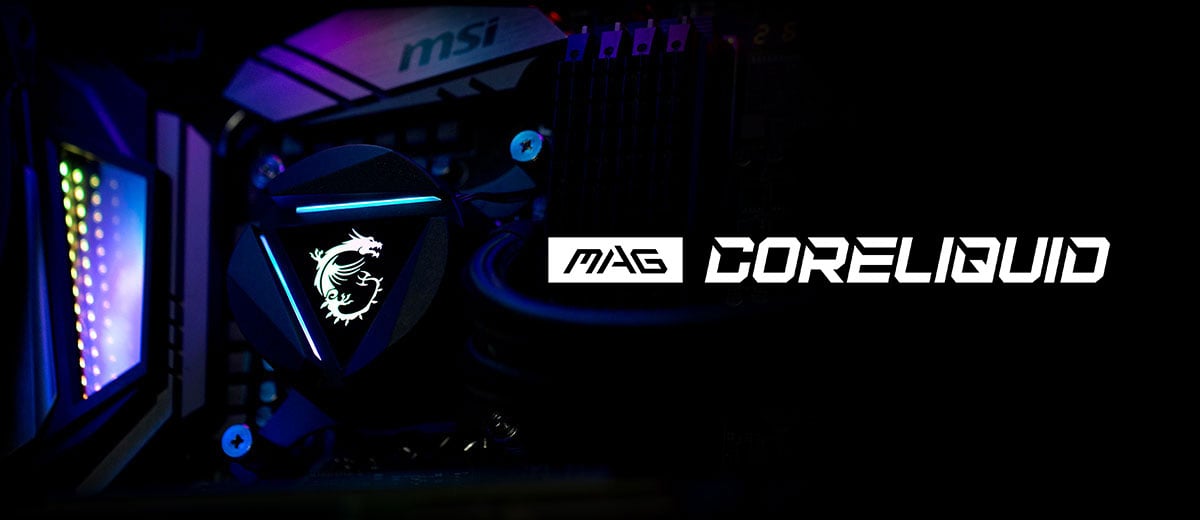 MAG CoreLiquid 360R V2 liquid CPU cooler, from MSI
With out-of-the-box support for Intel LGA 1700, this All-in-One liquid cooler combines high-efficiency pump, advanced liquid flow path, and evaporation-proof tubing to deliver durable and unstoppable cooling performance even under extreme operating conditions. This cooler is also aesthetically superior, with 270-degree rotating blockhead inlaid with an MSI Dragon logo and ARGB lighting. The MAG CoreLiquid R Series V2 has been designed and engineered to painstaking depths to look cool and stay cool without compromise.
ROTATABLE BLOCKHEAD
Mount the cold plate at any orientation, turn the blockhead up to 270 degrees, and keep it upright.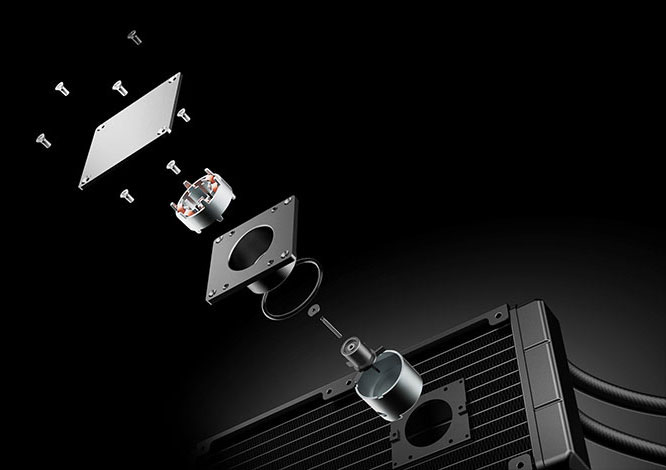 RADIATOR PUMP DESIGN
The pump has been integrated into the radiator for sound dampening and noise reduction.
LGA 1700 COMPATIBLE
The MAG CORELIQUID 360R V2 liquid cooler provides out of box support for LGA 1700.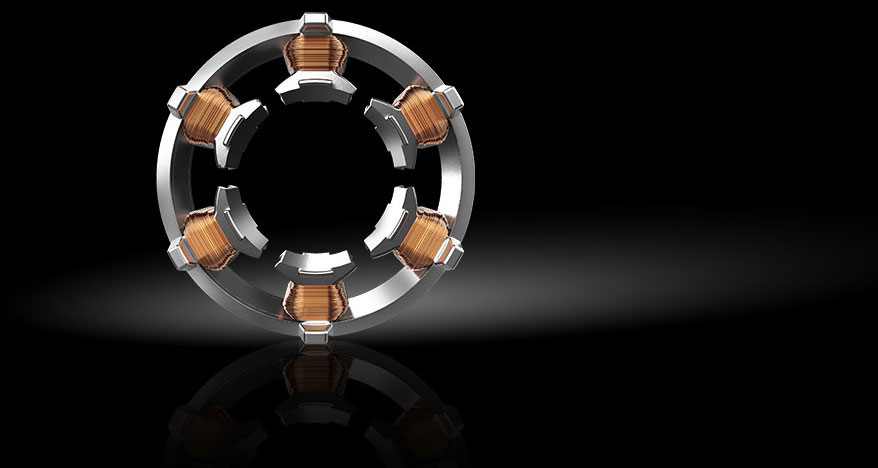 PUMP MOTOR RESONANCE ELIMINATION
A durable three phase motor at the core of the pump generates minimal vibrations for long-lasting operation.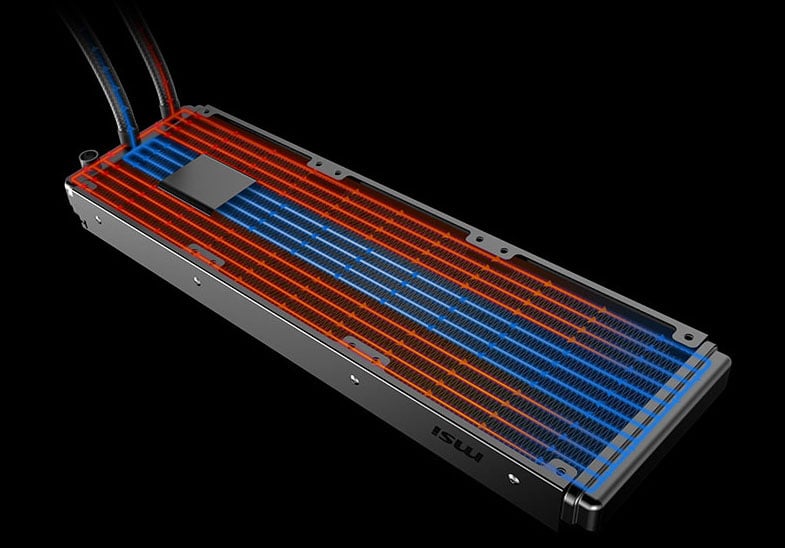 HIGH THERMAL DISSIPATION
A split liquid pathway through the radiator rapidly dissipates heats. Cooled liquid is pumped back into the loop.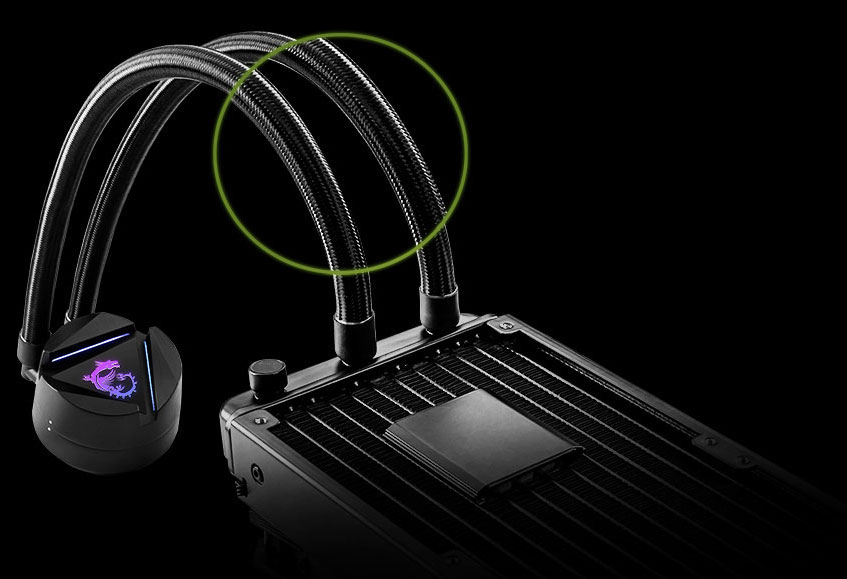 EVAPORATION PROOF TUBING
Constructed with three layers of netted plastic tubing and a reinforced mesh exterior.
MORE SILENCE THAN EXPECTED
With a slight difference of only 1 degree Celsius, MAG CORELIQUID 360R V2's noise level is significantly lower than that of competitor's by 10%.

* The latest result is tested with TTV method.
-Test Method: TTV
-CPU Power Setting: 215W
-Fan speed is 2000 RPM
* Test results are based on the actual product testing.
COOLING YOU CAN'T HEAR
For those who prefer a quieter environment, a bundled noise reducer cable changes the fans' speed to produce less sound while still providing good airflow.
EXTENSIVE COMPATIBILITY
Robust yet built for flexibility, MAG CORELIQUID 360R V2 has been designed with a secure installation bundle with compatibility on a number of Intel and AMD motherboards.