The MAG CORELIQUID E Series AIO CPU liquid coolers are inspired by a solar eclipse, presented with Mystic Light ARGB lighting. This innovative product combines advanced cooling technology with a striking visual design.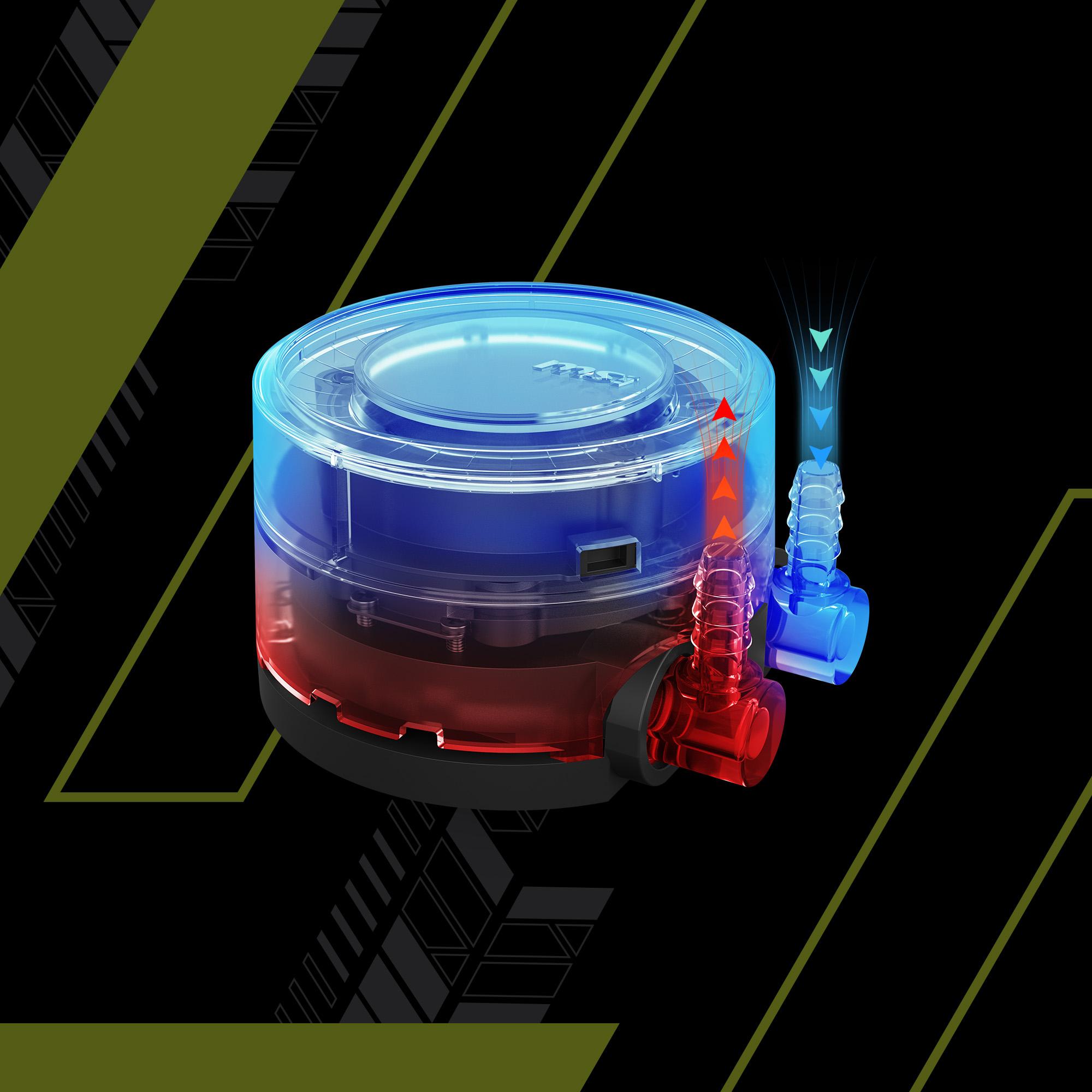 Effective Cooling System
Effectively reducing the temperature of the heat source, the water block of the MAG CORELIQUID E series can separate hot and cold coolant into different chambers to lower the temperature of the heat source.
A durable three-phase motor at the pump's core generates minimal vibrations for long-lasting operation.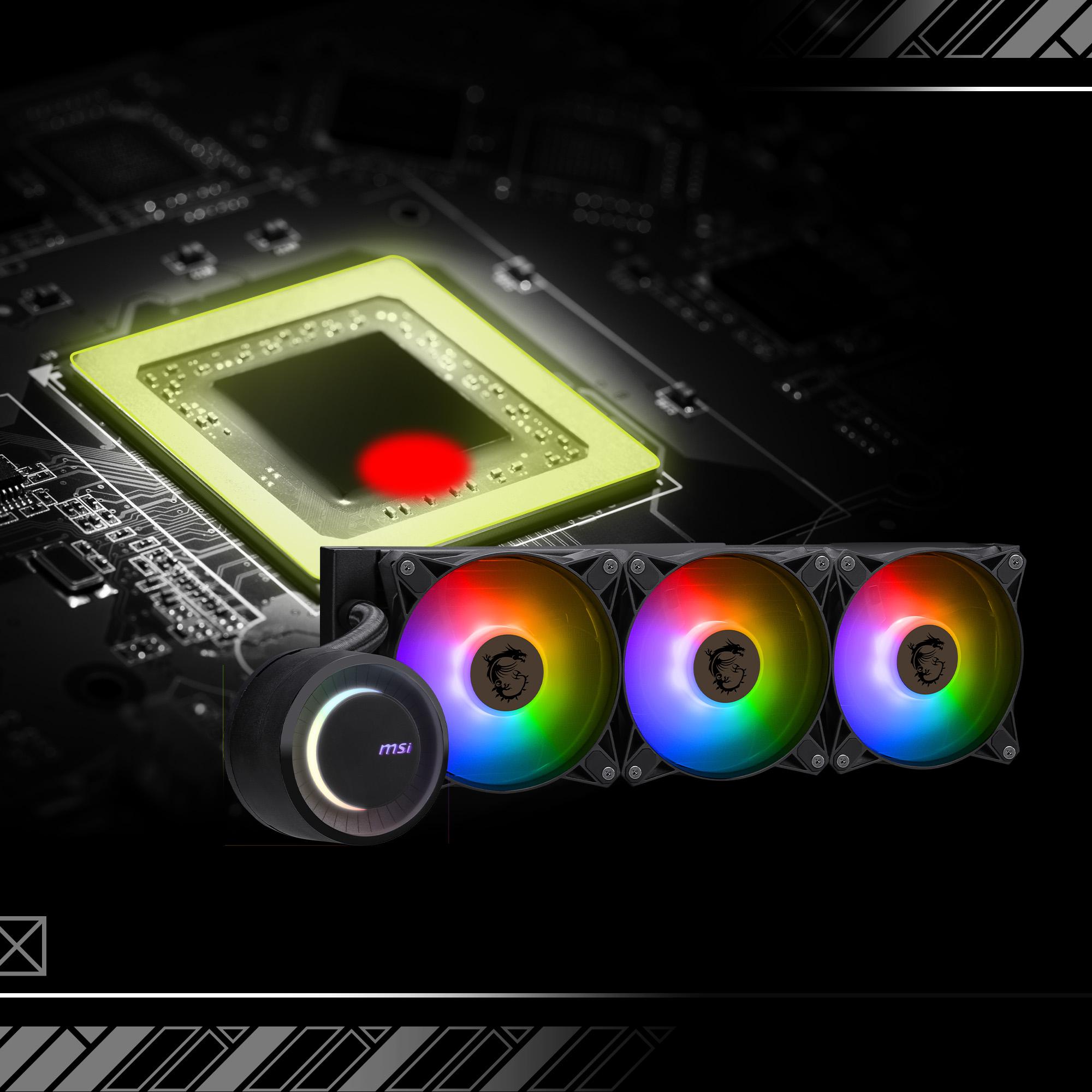 Full CPU Coverage
With multi-die CPU layouts, notably AM5 processors, the hotspot can sometimes be off center.
In response to this trend, the MAG CORELIQUID E-Series has an enlarged cold plate area.
MSI Center Support
MSI Center software unlocks multiple cooling profiles as well as customizable fan curve settings through MSI motherboard:
Silent, Game Mode, and Balanced profiles
Customizable radiator fan speed curves
Customizable pump speed curves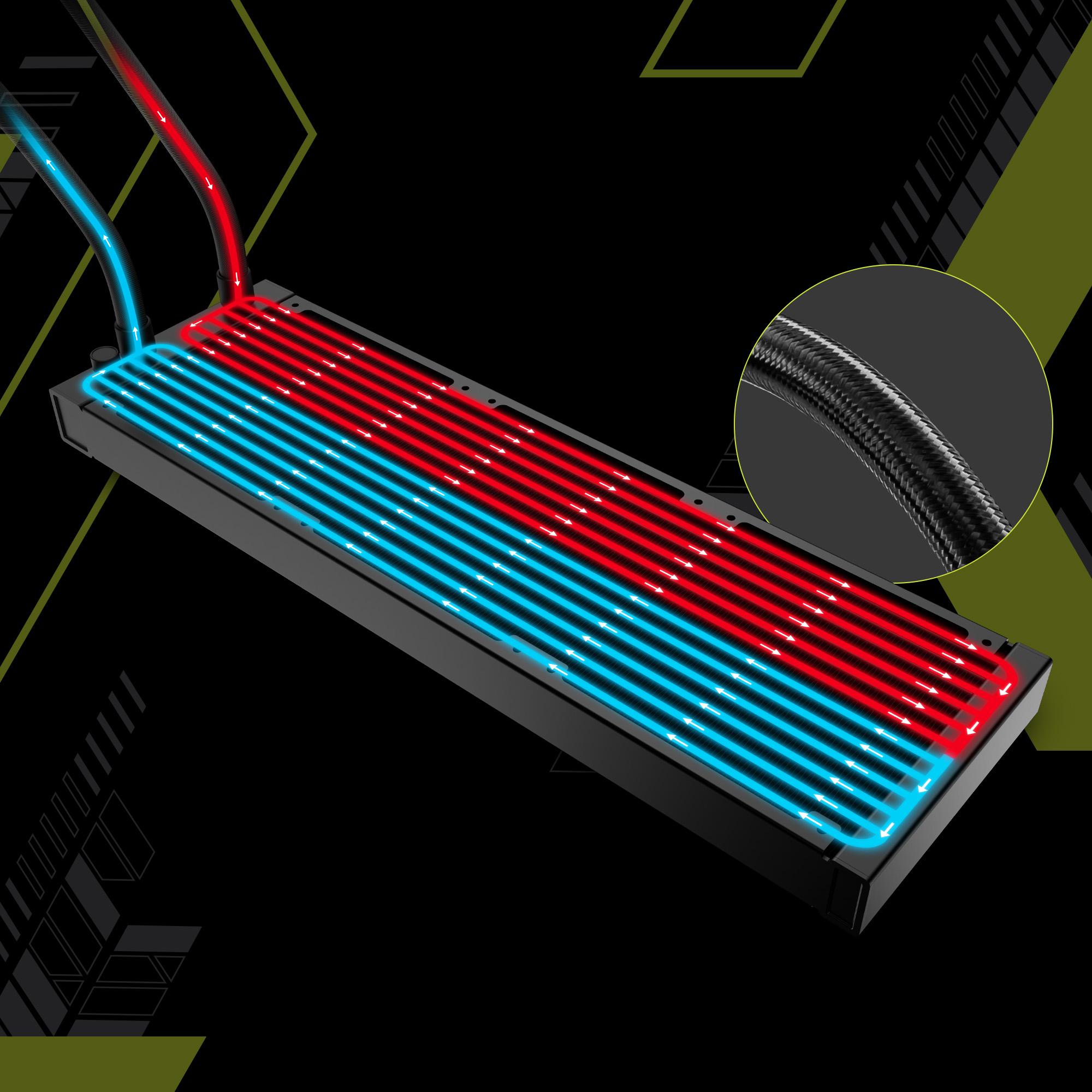 Split-Flow Radiator
The aluminum radiator employs a 12-channel, split-flow design that divides incoming heated water and outgoing cooled water into two 6-channel paths. This improves thermal dissipation between coolant and fan-cooled air.
Tubing comprises of multi-layered netted plastic concealed beneath reinforced mesh sheathing to ensure that coolant stays inside the closed-loop system at all times.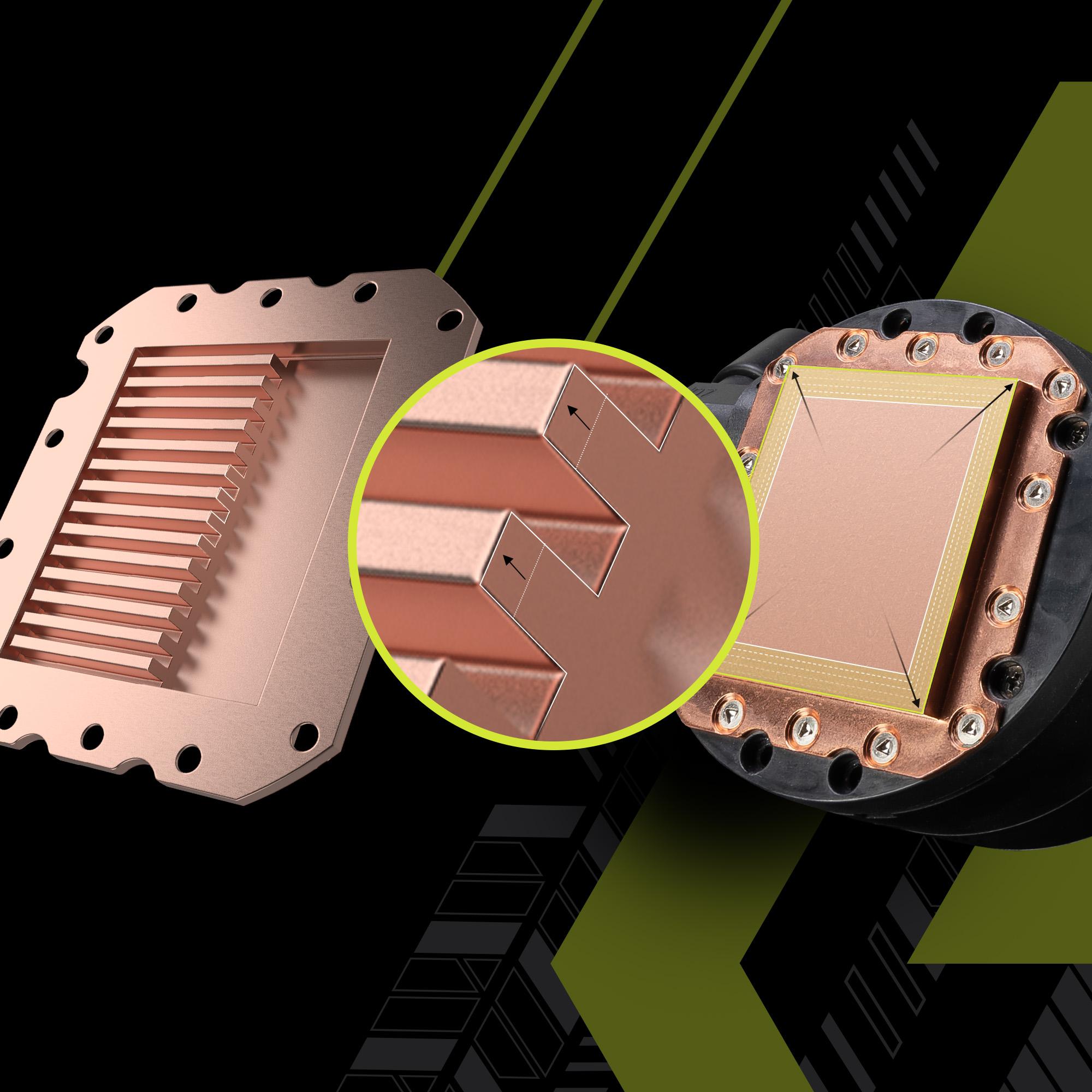 Enhanced Micro-Channels
The internal contact between the coolant and the copper cold plate features more micro-channels with deeper profiles.
These upgrades significantly increase the internal surface area, which in turn improves efficiency at the heart of the system.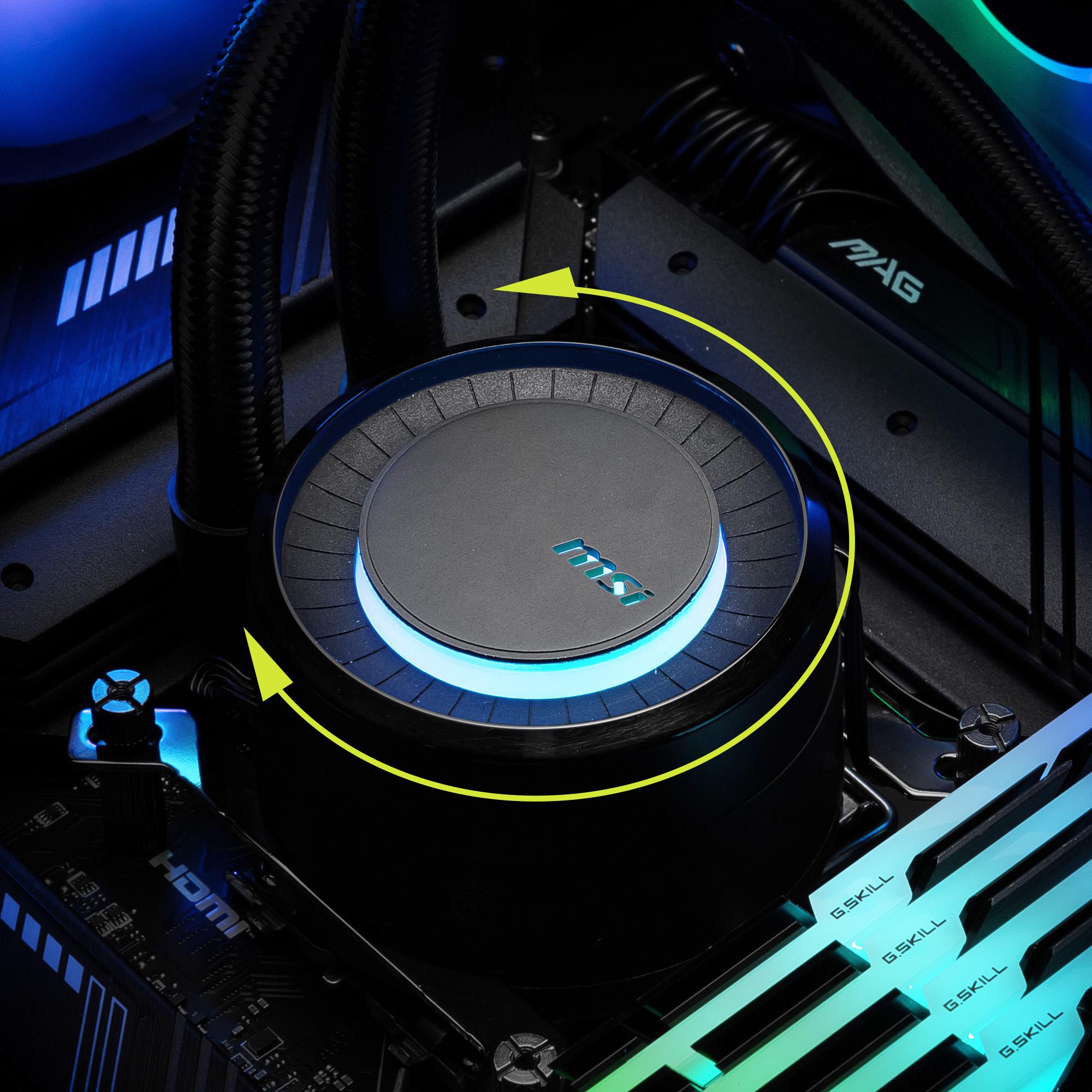 Rotatable Eclipse Blockhead
Inspired by the solar eclipse, the manually rotatable ARGB blockhead with MSI logo (up to 270°) can be aligned with any system orientation.
The ARGB blockhead & fan lighting effects can customized through the Mystic Light utility within MSI Center software.*
*Requires 5V ARGB MSI motherboard header (3-pin)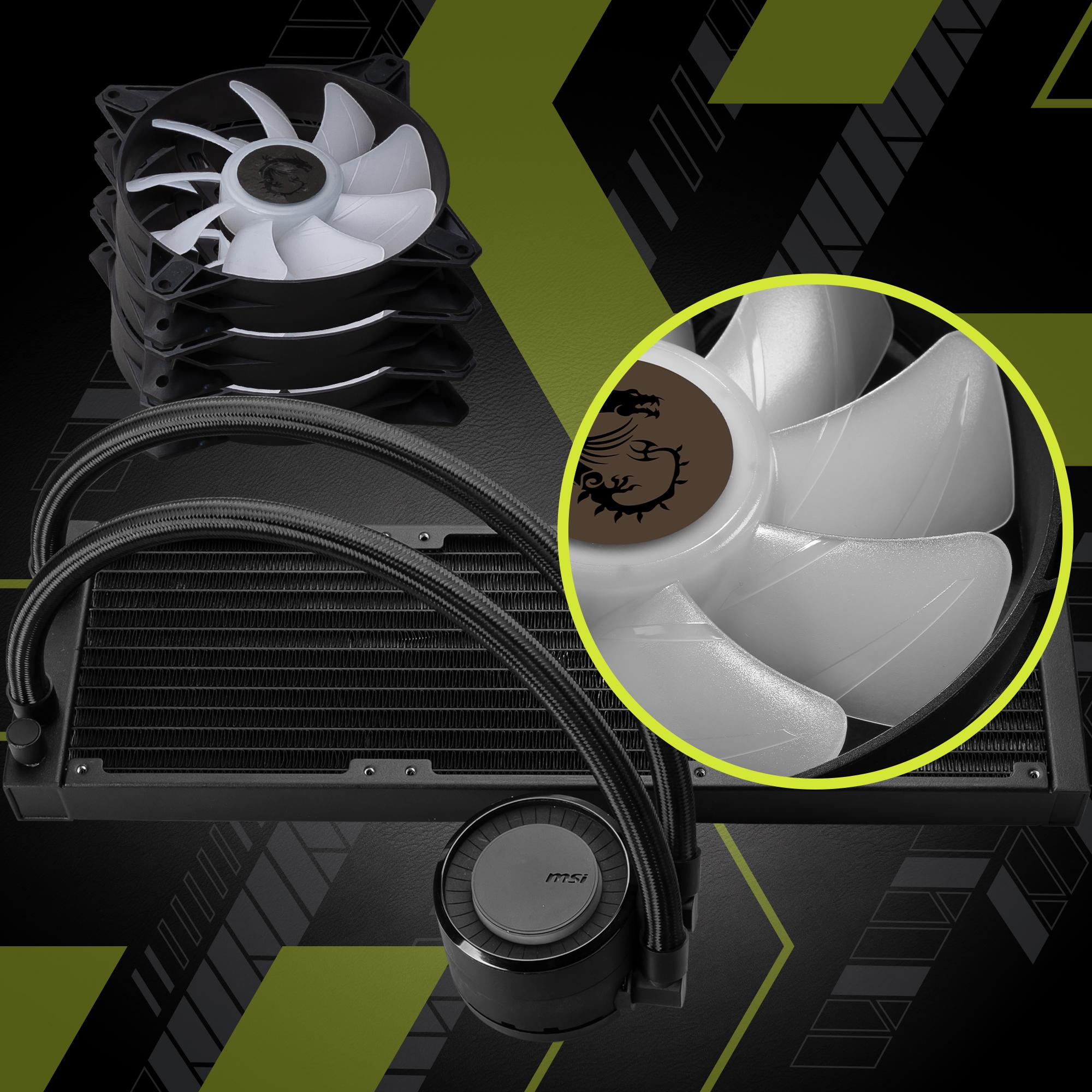 Fan Construction
Fluid Dynamic Bearing (FDB) fans are widely recognized for their exceptional efficiency & durability, making them the premium choice for liquid cooling solutions.
The fan blades are made of high-purity acrylic for vivid light diffusion.
The MAG CORELIQUID E360 also includes an optional low-noise adapter cable that limits fan speeds for quieter performance.
AMD & Intel CPU Socket Compatible
Supported Intel CPU socket types: LGA 1700, 1200, 1156, 1155, 1151, 1150
Supported AMD CPU socket types:
Includes thermal paste, mounting screws and cables.