USB SuperSpeed has a 5 Gbps signaling rate offering 10x performance increase over Hi-Speed USB 2.0. The IOGEAR USB 3.0 ExpressCard is backward compatible with USB 2.0 and USB 1.1 standards and will fit into any available ExpressCard slot.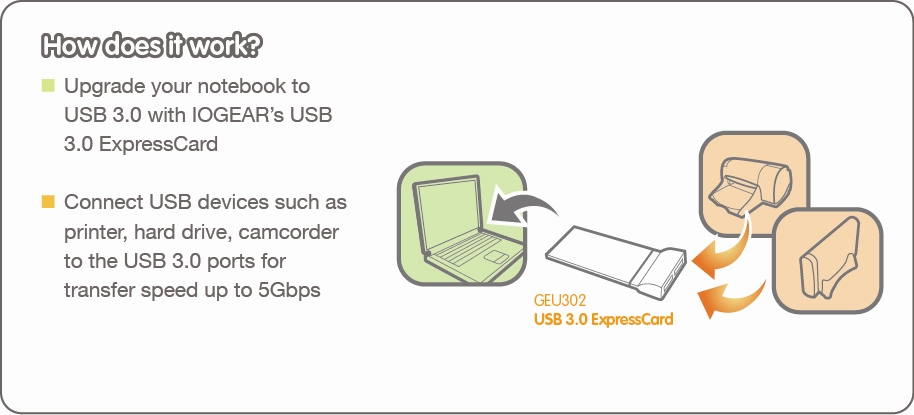 SuperSpeed USB 3.0
The IOGEAR GEU302 adds two SuperSpeed USB 3.0 ports to your ExpressCard-enabled computer system. The USB 3.0 connectivity delivers speed up to 5 Gbps, while still maintaining backwards compatibility with USB 2.0/1.1 devices.

Versatility
The IOGEAR GEU302 features a 34mm form factor which is also compatible with 54mm ExpressCard slots for versatility and portability allowing you to connect it to any ExpressCard enabled PC.