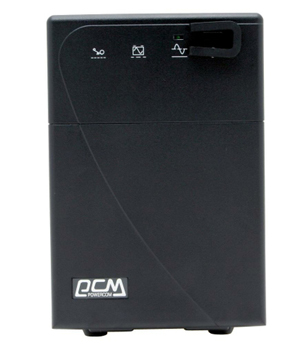 powercom Black Knight CS BNT-1000CSU 1000VA 600 Watts 6 Outlets UPS
The Powercom Black Knight BNT-1000CSU is a microprocessor controlled line-interactive UPS, specially designed to support advanced servers, workstations and many other applications. Under normal power conditions, the line-interactive (AVR) design enables the UPS to adjust and filter power fluctuations continuously and automatically. In case of power failure, the UPS seamlessly transfers to battery power without interruption to prevent data loss, damages and downtime. This UPS also provides 580 joules of surge suppression to protect your data lines against surges, spikes, lightning, and other power disturbances.
The included UPSMON power management software automatically saves and closes open files and shutdowns the PC in an intelligent and orderly fashion, with audible and visible alarms. Plus, it also tests all internal components, including the battery, so your UPS is always ready when you need it.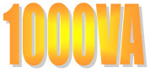 1000VA/600Watts Output Power
The Powercom Black Knight Pro BNT-1000CSU provides a whopping 600Watts / 1000VA of maximum output capacity, enough to keep even the most power-hungry system running during power outages. With up to six outlets, you can simultaneously power up multiple devices.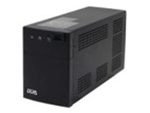 Impressive Battery Run Time
The maintenance-free sealed Lead-Acid battery provides up to 70 minutes of runtime, so you can properly shut down your equipment in instances of extended length power outages.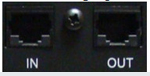 Data Line Surge Protection
Network/Phone protection safeguards your connected equipment from damaging surges and spikes that travel along utility and phone lines.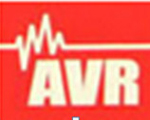 Automatic Voltage Regulation (AVR)
AVR intelligently adjusts voltages to safe levels without using the battery, so you can work indefinitely during brownouts and overvoltage situations, saving the battery for power outages when you need it most.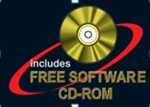 Power Management Software Included
The intelligent UPSMON Power Management Software communicate thru a smart USB port, it automatically saves data in open files, closes open application and gracefully shuts down the operating system in a power outage, without any user attendance.