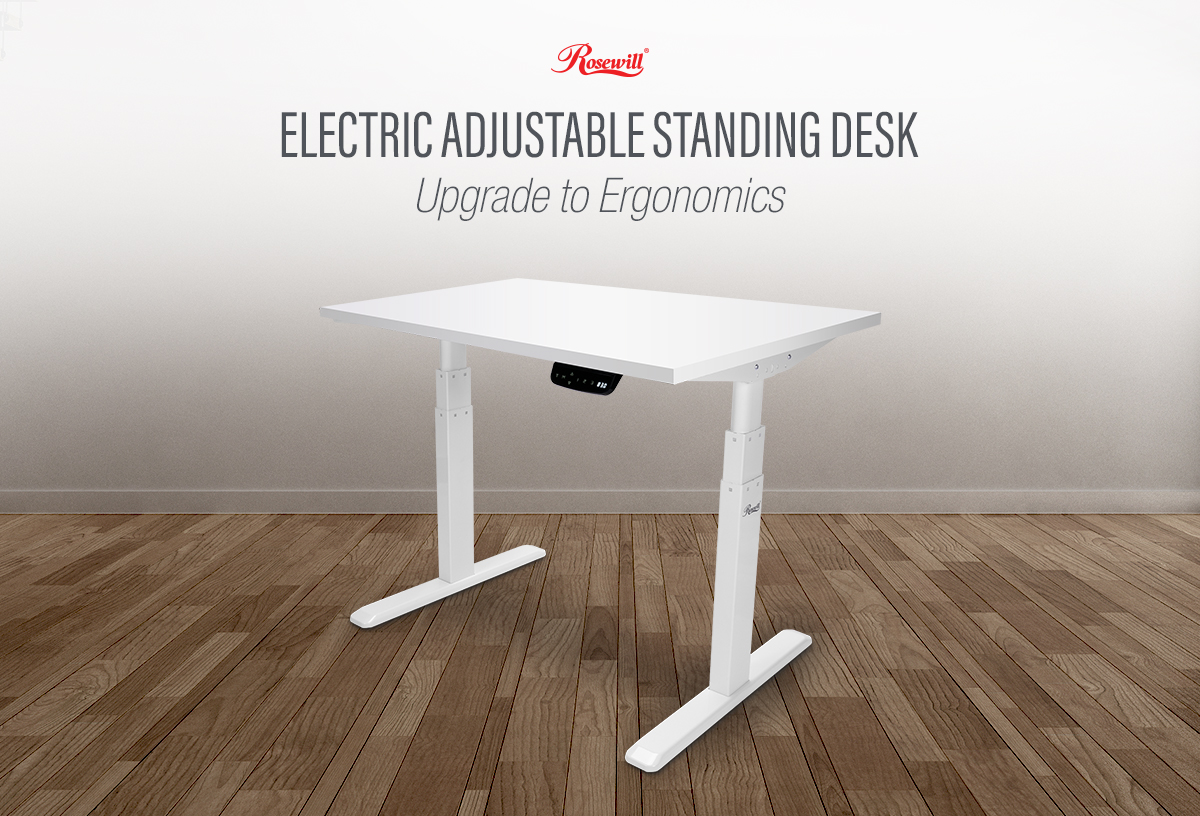 Adjust to Your Needs
With the push of automatic buttons, set your desired desk height between 24.8" to 49.2" for sitting or standing. This L 40 x W 27.6 x H 24.8" adjustable desk frame easily converts and features dual motors to support a max load capacity up to 220 lbs and enough tabletop room for two monitors or screens.
Ergonomics
This standing desk is the perfect balance for working at home and in the office – sit and work, then stand and stretch your legs while working. With the Timer Reminder function, you can also set an alert to let you know when it is time to adjust your position. Changing up work habits from sitting all day to standing may reduce back pain and improve your mood, among other proposed health benefits.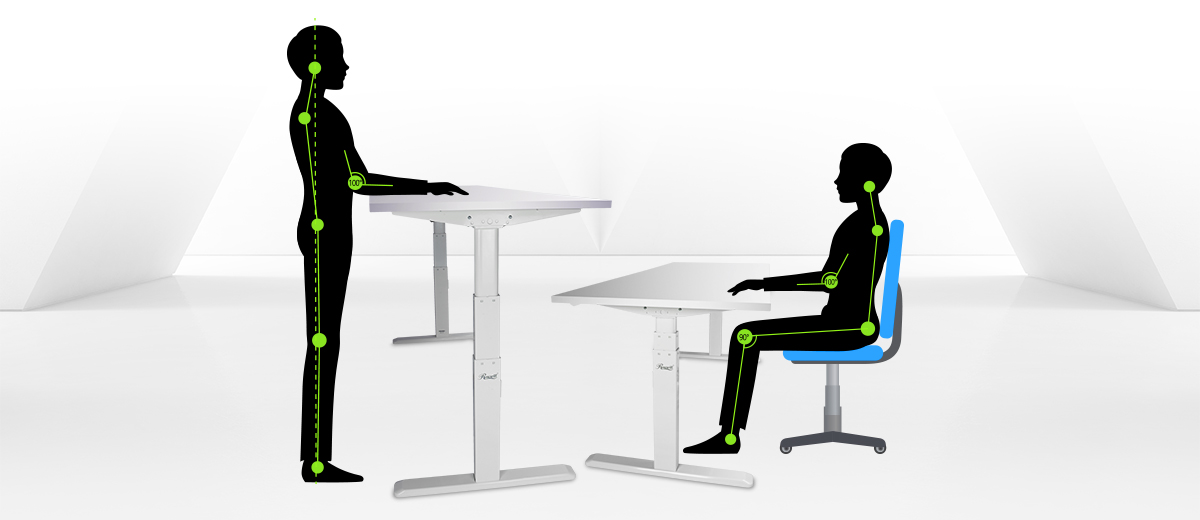 Memory & Power-Saving Settings
Store up to 3 of your favorite adjustable height settings to switch instantly with the push of a button. Save time and quickly resume working at your preferred sit or stand memory setting. This desk frame also features a Power-Saving mode when no buttons are pressed for over 10 minutes, which reduces power consumption.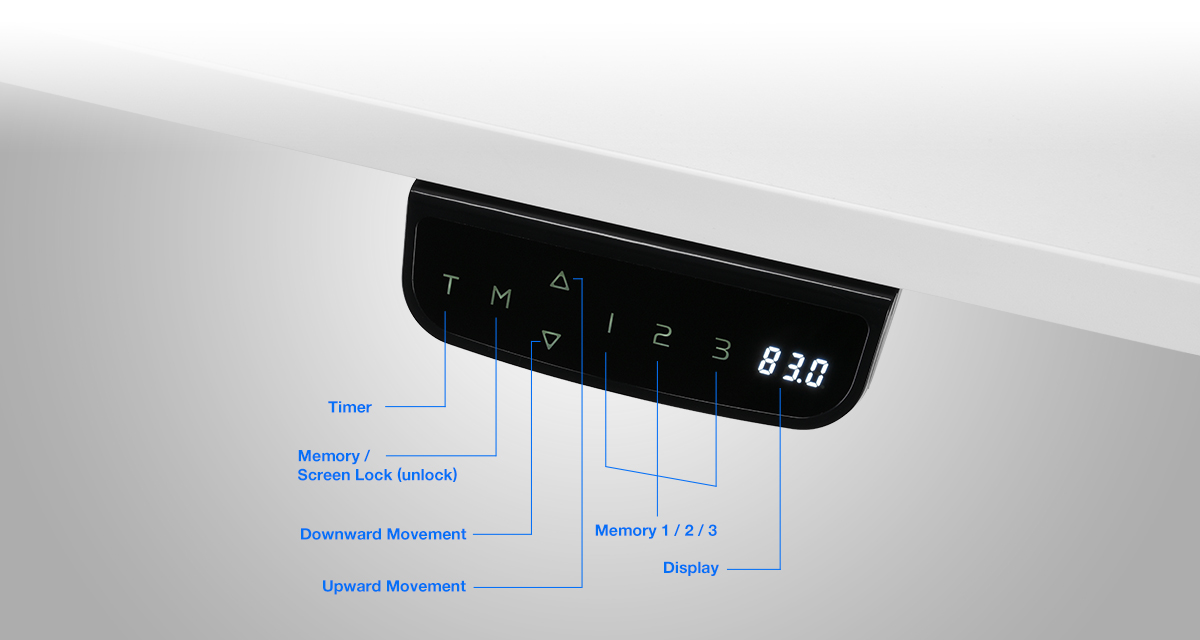 Safe, Sturdy & Easy to Assemble
Less than 10 steps are needed to set up your safe and sturdy standing desk frame. Our helpful user manual guides you through the easy assembly process so you can upgrade your home office or workspace right away. The desk frame is manufactured with superior industrial-grade steel, accented by a wood table top for stability with every use, in every height setting.