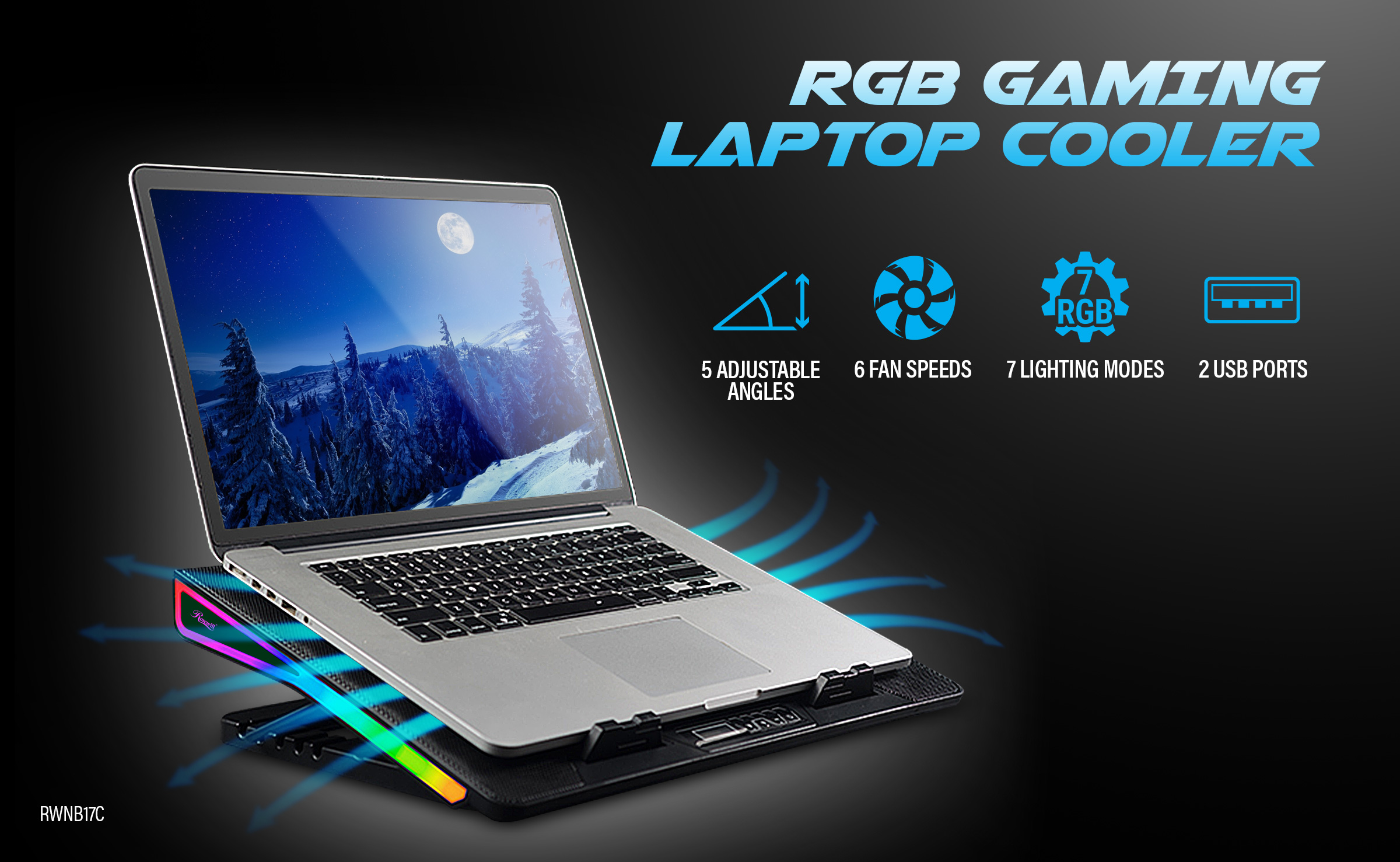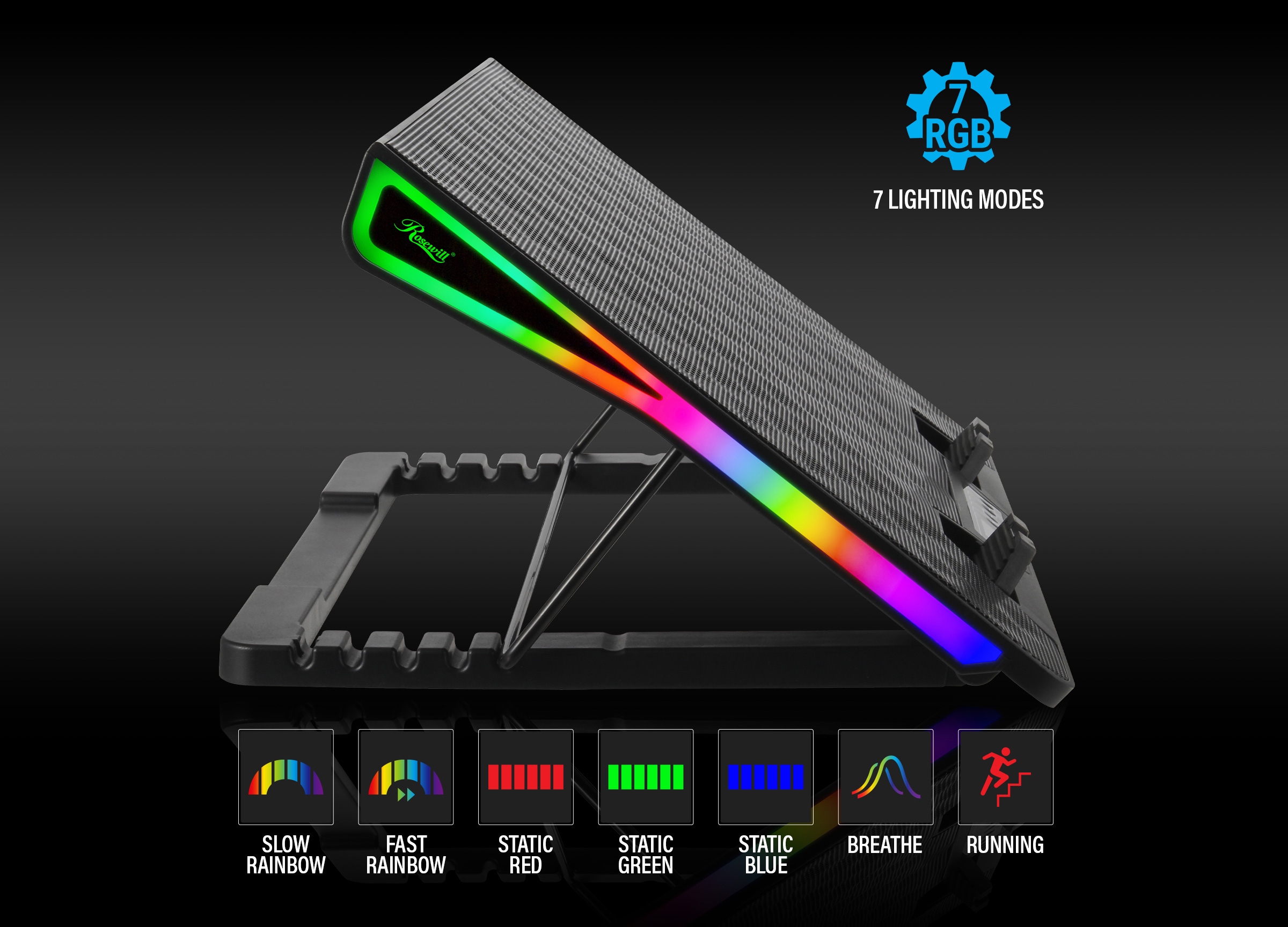 Stayed focused working or gaming on your laptop with subtle backlight glowing on the sides in dynamic pattern or solid color of your choice for creating appealing ambience and providing illumination in dim environments for enhanced visibility.
Powerful Cooling to Prevent Overheat and Crash
Designed with high-speed 180mm quiet fan with 6 adjustable fan speeds and metal mesh surface to efficiently cool your laptop operating for extended periods to keep its optimal working condition and prolonging its lifespan. Monitor status from the LCD control panel and change setting with ease according to your need.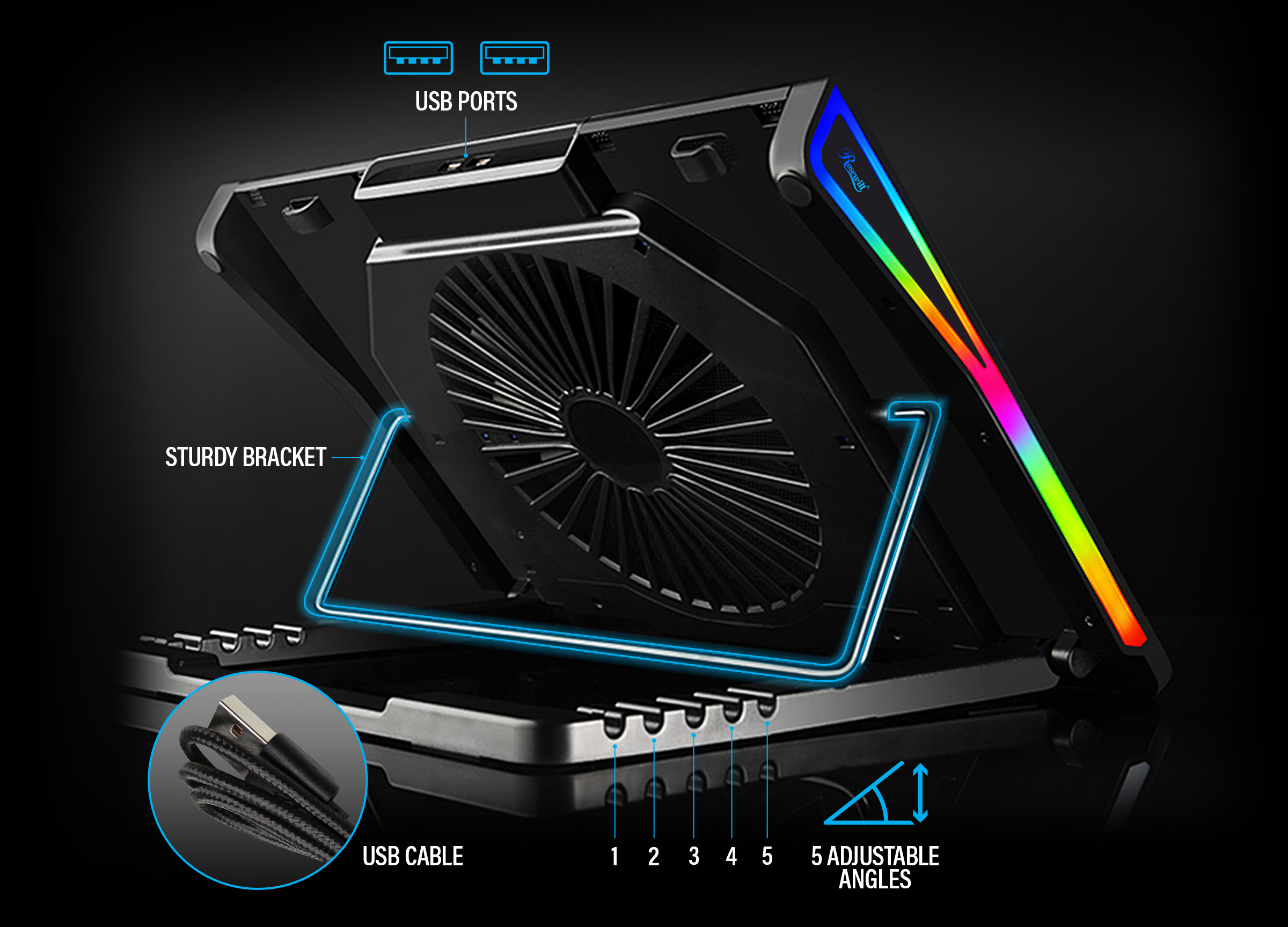 Ergonomic Design for Productivity and Performance
Select among the 5 angles by adjusting the sturdy bracket for your best comfort when typing and viewing to help relieve pain in neck, muscle, wrists and forearms without excessive pressure or twisting and prevent risks of long-term injury from wrong posture. The laptop cooling stand also features 2 USB ports at the rear for powering the pad while providing extra connectivity for accessing data on external drive, connecting to keyboard, mouse or other peripherals, or charging compatible devices. A 27.6 in (70cm) USB cable is included for powering via hub or other devices for your convenience.