Inspired by one of the most common insects - Bees, the ultra-compact ASRock Beebox N3150/B Barebone System combines the cutting-edge components and rich media features, delivering standard desktop PC comparable performance. The Beebox is small, fast, hard-working just like a bee, all but the distracting buzzing noise. Ideal for a broad range of computing applications at home or in the office.
One Size Fits All
Compact Footprint. Quiet Design.
The ASRock Beebox N3150/B sets a new standard for desktop miniaturization. With a super-mini, sleek form-factor, it seamlessly fits into any tight space. With its special design, it produces absolutely zero noise.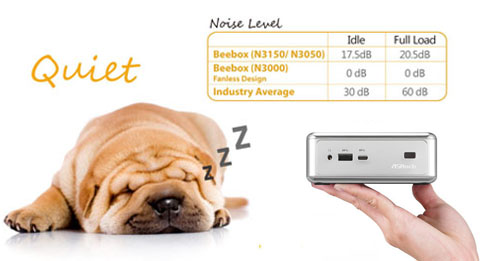 The Power to Please
The speedy Intel N3150 quad-core processor delivers 2.08 GHz of number-crunching power to handle demanding applications with speed and performance. It's powerful enough for an office desktop, industrial PC digital signage, home theater system etc. You decide.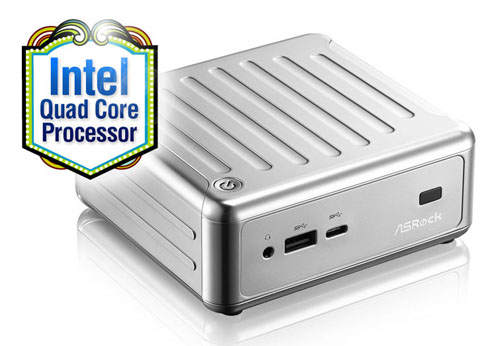 Three Graphics Outputs & 4K Playback
Triple Monitor
Light up three monitors simultaneously via two HDMI ports and one DisplayPort. The DisplayPort only supports DP to D-Sub dongles. DP to HDMI dongles and DP to DVI dongles are not supported. To power up three monitors, please connect your monitors to two HDMI and one DP ports or two HDMI and one D-Sub ports via a DP to D-Sub dongle.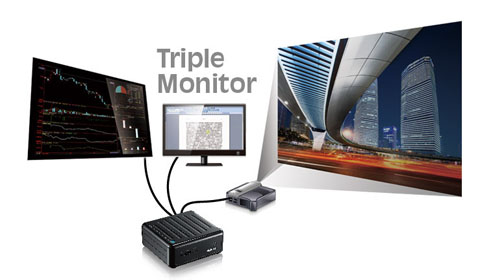 4K Support
The ASRock Beebox N3150/B supports dual channel memory for supporting 4K video playback. *Dual channel memory is required for 4K video playback. Please install a pair of identical memory DIMMs.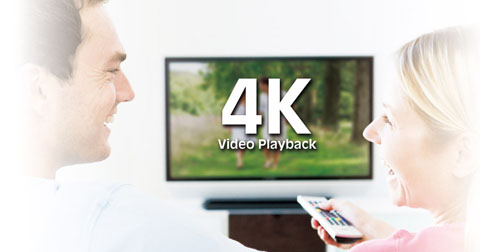 H.265 Decoding
The ASRock Beebox N3150/B supports HEVC (H.265) decoding to provide substantially improved video quality.
Swift Data Transfer and Device Charging – Type-C USB
USB Type-C port for Fast Charging
The ASRock Beebox N3150/B is the world's first NUC with a USB Type-C port. The USB Type-C port doubles the charging speed, so the connected devices can be fully charged in a short time.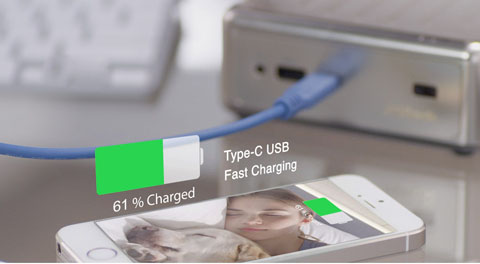 The Fastest Wireless Internet – 802.11ac Wi-Fi
Beebox comes with an exclusive 802.11ac Wi-Fi (2.4G/5G Wi-Fi) module and also works as a wireless access point. With Intel Ready Mode Technology (RMT), Beebox may remain silent, display off, but still actively receive incoming emails, updates, social media alerts, and continue to serve as a wireless access point while minimizing power consumption.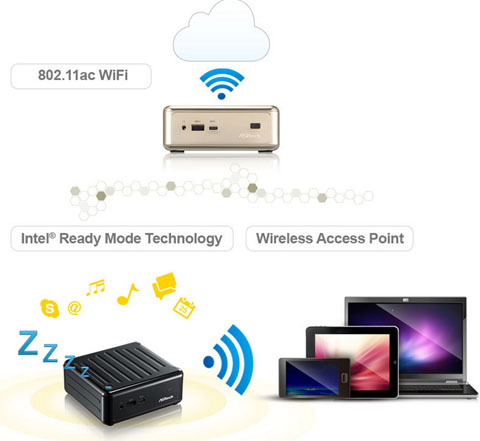 Remote Controller
A free remote controller for Beebox is included, letting you remotely control it without having to leaving your comfortable sofa or bed.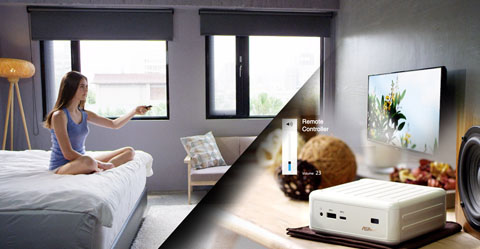 Power Gear
Toggle between three operational modes (Eco, Normal and Sport) to maximize performance or conserve energy. Use Eco mode for saving power during torrent downloads or other light activities, normal mode for regular tasks such as web surfing or word processing, and then shift to Sport mode to take on heavy jobs such as gaming or 4K video playback.