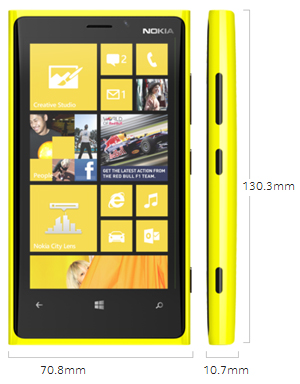 SPECIFICATIONS
Display
Size: 4.5"
Technology: ClearBlack, IPS LCD
Photography
Main camera sensor: 8.7MP PureView
Power Management
Maximum talk time (2G): 18.6 hours
Maximum talk time (3G): 10.8 hours
Maximum music playback time: 74 hours
Processor
Processor name: Qualcomm Snapdragon™ S4
Processor type: Dual-core 1.5 GHz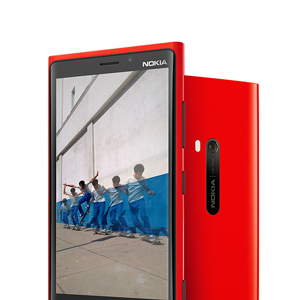 NOKIA SMART CAMERA – UNLEASH YOUR CREATIVITY
Nokia Smart Camera lets you take a sequence of photos, and then tell the story you want. Choose the best shot, capture a sequence of motion, remove unwanted moving objects or select the best expressions to make great group shots.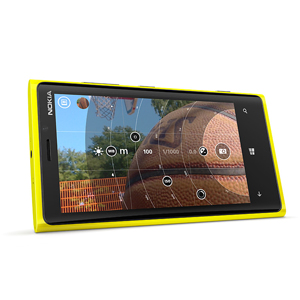 NOKIA PRO CAMERA – TAKE CONTROL OF YOUR PHOTOS
You don't need to be a professional photographer to take amazing photos. Nokia Pro Camera lets you adjust focus, shutter speed, white balance and more with easy, intuitive controls to create stunning photographs. Get Nokia Pro Camera from the Nokia Collection in the Store.
PUREMOTION HD+ DISPLAY – THE BEST TOUCHSCREEN EVER SEEN ON A SMARTPHONE
The PureMotion HD+ display is the world's brightest, fastest and most sensitive touchscreen: it even responds to your fingertips when they are covered up. And the Nokia Glance Screen brings life to your display, even when locked.
"HERE" CITY LENS – DISCOVER THE CITY AROUND YOU
With HERE City Lens you can discover all your city has to offer by looking at your camera's viewfinder.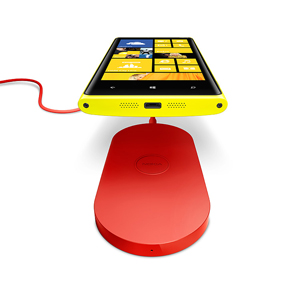 INNOVATIVE DESIGN – CHARGE UP WITHOUT PLUGGING IN
Sleek unibody design with built-in wireless charging means you don't have to plug your Lumia 920 in to charge it. Just put it on a wireless charger and you're good to go.
NOKIA MIXRADIO – STREAM MUSIC FOR FREE
With Nokia MixRadio you can stream unlimited music for free. Tap into the latest tracks. Create your own channels. Put on your headphones and play. (Your service provider may charge for data transmission.)