Have extended fun with your USB-powered mobile devices! The PC Treasures ChargeIt 09720-PG Power Bank features a 2000mAh battery capacity, and allows you to charge your devices anytime, anywhere! It includes a USB-to-Micro-USB cable for connecting and recharging the power bank. Its lightweight, compact design can easily slip into your pocket. Several vibrant colors are available.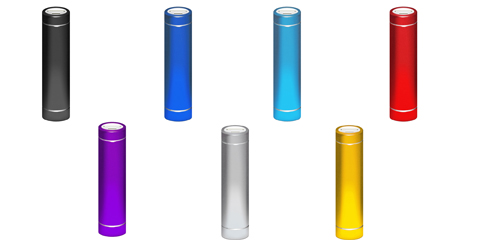 Charges all USB-powered devices
With a USB port outputting power, this power bank is perfect for charging any USB-powered device, such as an iPhone, iPad, iPod, BlackBerry, Samsung Galaxy, HTC, e-reader, digital camera, and more.

Recharge your power bank
A USB-to-micro-USB cable is included to keep your power bank charged.
Compact, lightweight design
The 09720-PG features a lightweight and compact tube design, making it fit easily in your pocket, purse, or briefcase. It's great for commuting and traveling.