Lay Siege To Your Enemies
With the almighty Steam Castle, nothing can stand in your way. Rigged with a powerful Intel 4690K Quad-Core CPU and the powerful Nvidia GTX 760 to eradicate any opposition on the battle ground. The Steam Castle features a unique steam punk design, four top-mounted color changing-LEDs on the chassis, and hardware packed inside to take on the latest games. The Steam Castle is a force to be reckoned with.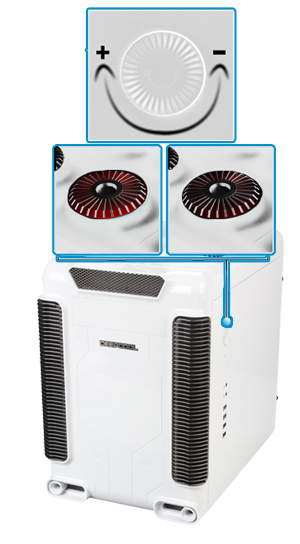 Features
- Intel Core i5-4690K 3.5GHz
- 8GB (2 x 4GB) 1600MHz Dual Channel RAM
- 1TB 7200RPM Hard Drive
- Nvidia GTX 760 2GB Graphics Card
- 4 Top LED lights with blue, red and green color cycling.
- Dimming dial for top LED brilliance control
- Side Panel Ports: 2 x USB 3.0 & 2 x USB 2.0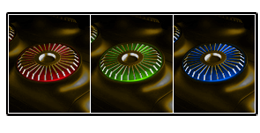 Intel® Core™ i5-4690K 3.4GHz (3.9GHz Turbo)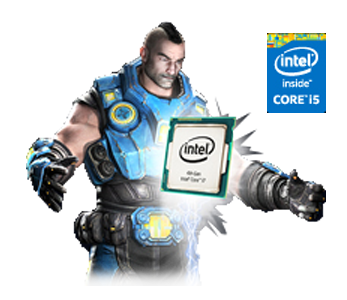 Intel® Turbo Boost Technology
Intel® Turbo Boost Technology 2.01 automatically allows processor cores to run faster than the rated operating frequency if they're operating below power, current, and temperature specification limits.
Robust Overclocking Capabilities
Fully unlocked processor cores with independent base clock tuning improves ability to achieve high core, graphics and memory frequencies without impacting other system components
Intel® Smart Cache
The shared cache is dynamically allocated to each processor core, based on workload. This significantly reduces latency, improving performance.
Integrated Memory Controller
An integrated memory controller offers stunning memory read/write performance through efficient prefetching algorithms, lower latency, and higher memory bandwidth.
ASUS GeForce GTX 760 DirectCU II 2GB Video Card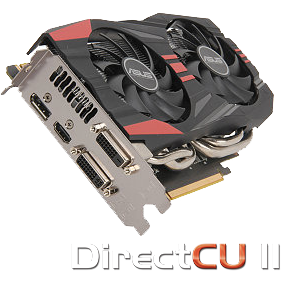 DirectCU II
ASUS exclusively engineered DirectCU II technology to provide a cooler and quieter thermal solution. DirectCU II utilizes five copper pipes in direct contact with the GPU to quickly dissipate heat to high conductivity aluminum heat sink. Along with two 80mm fans to provide up to six times more airflow than the reference design, ASUS DirectCU II cooling solution can provide up to 20% cooling operations and up to two times quieter.
DirectPower
The introduction of Direct Power technology allows for better flow of electrons through the PCB to ensure lower impedance while reducing PCB temperatures by up to 17%.
Super Alloy Power
The expertly-designed Super Alloy Power and Direct Power technology uses a specially formulated alloy for key power components to deliver stable and reliable power to the GPU.

ASUS exclusive Super Alloy Power utilizes specially formulated alloy inside power delivery components to provide a more stable and quieter operation compared to reference design. The specially formulated alloy is highly-magnetic, heat-resistant and anti-corrosive. Super Alloy Power can provide 2.5 times longer lifespan while providing up to 35° (Celsius) cooler operations. With Super Hybrid Engine to intelligently monitor and control power management, Super Alloy Power graphics cards are able to deliver up to a 15% performance boost.