The Centerpiece of Gaming
The MPG Trident AS takes charge by being the most compact gaming desktop. Packed in a 10 liters volume case, it has components that are typically found in full tower cases, including the latest 10th Gen Intel Core processors and NVIDIA® GeForce RTX graphics cards. In essence, the MPG Trident AS can only be surpassed by itself.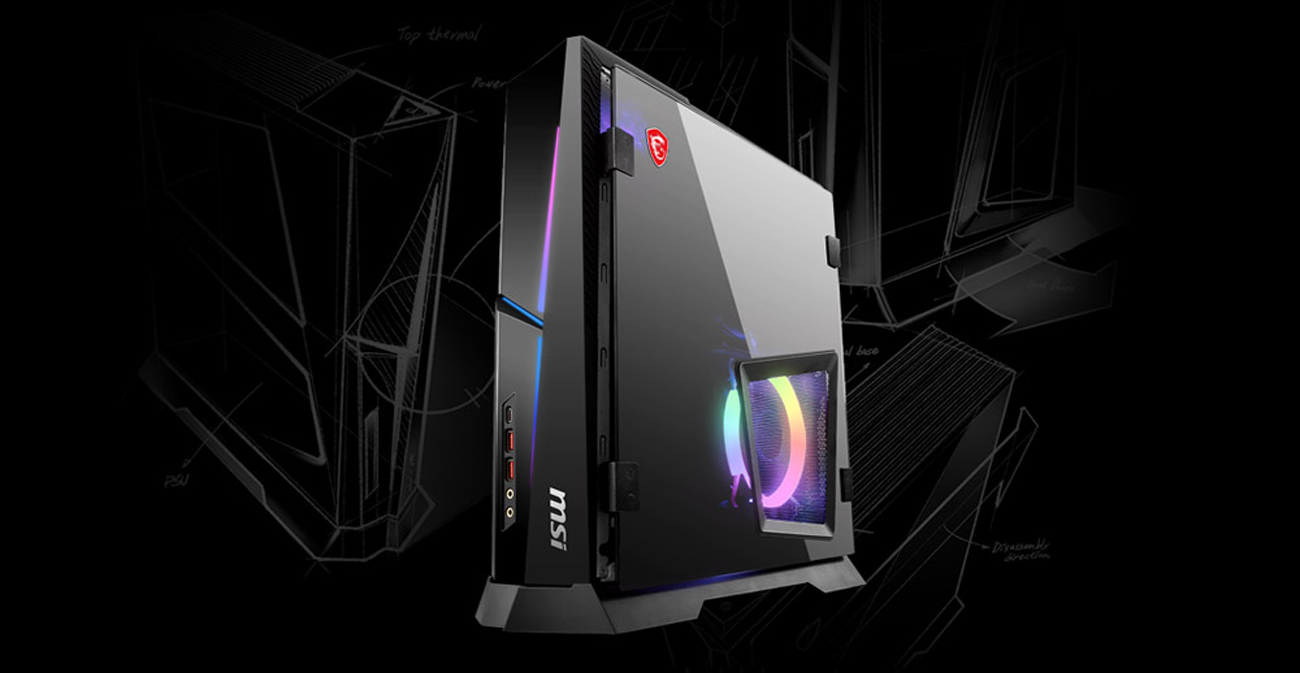 OUTPLAY THE COMPETITION
Experience a 40% boost in computing from last generation. MSI Desktop equips the 10th Gen. Intel® Core™ i7 processor with the upmost computing power to bring you an unparalleled gaming experience.
* Performance compared to i7-9700. Specs varies by model.
Up to 40% Performance boost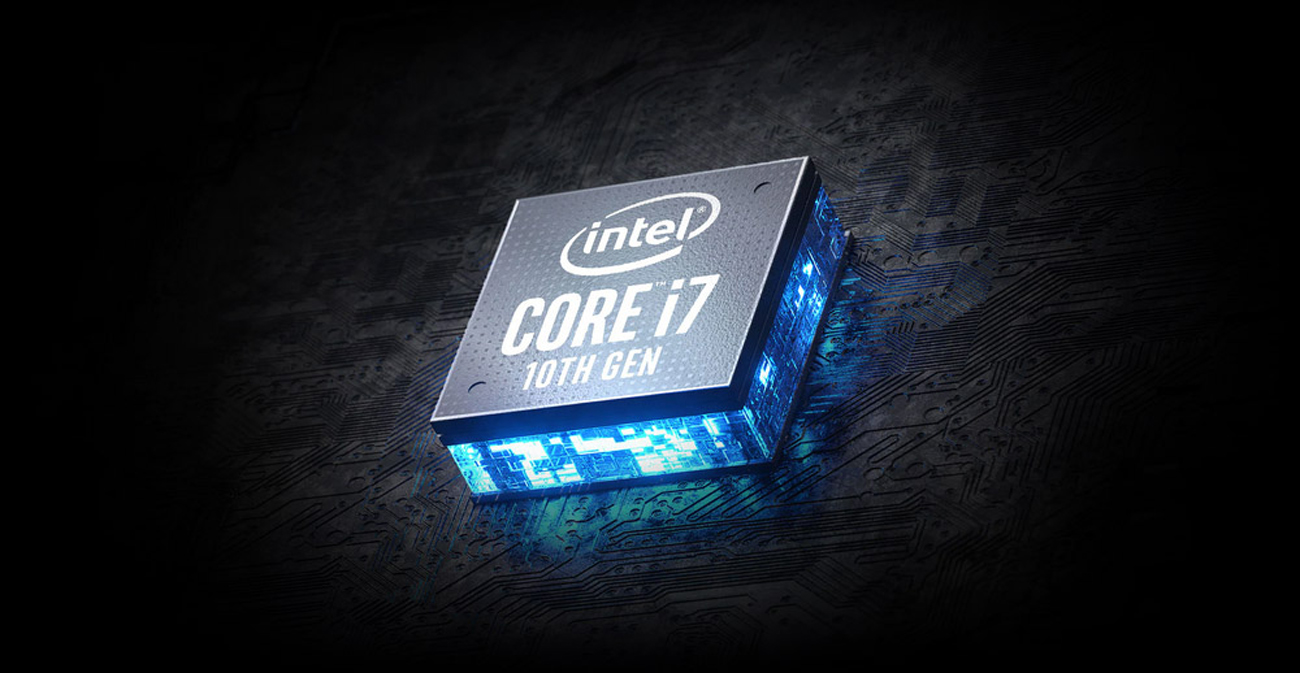 NVIDIA GEFORCE RTX SUPER SERIES GRAPHIC
The new GeForce RTX SUPER Series has more cores and higher clocks for superfast performance compared to previous-gen GPUs. See your games come to life with super-fast ray tracing; delivers physically accurate shadows, reflections, and lighting. Tap into Tensor Cores for super-powerful AI-processing. Advanced memory, performance boosts, and processing technologies make these GPUs the perfect weapon for hardcore gamers. Get your super powers.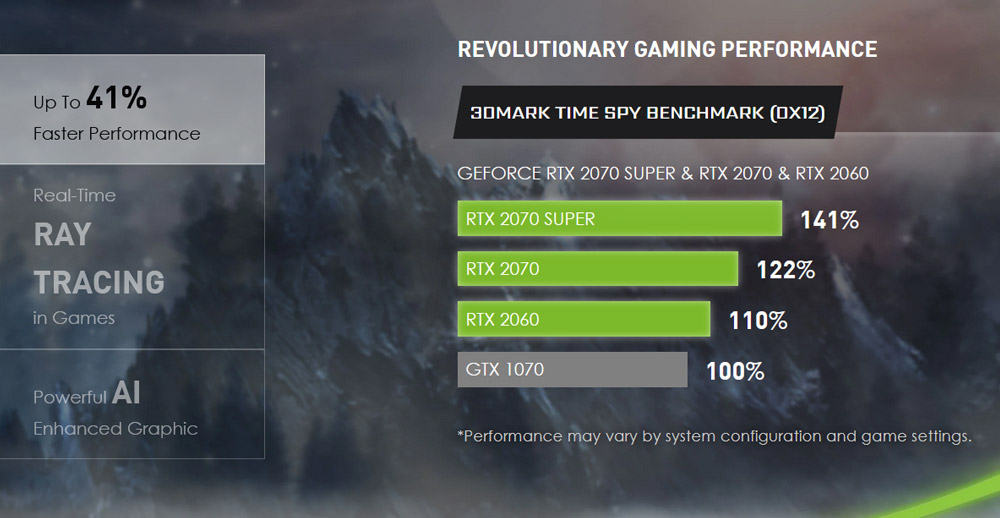 Less is More
Merely 10 liters in volume, the MPG Trident AS allows you to maximize your game while minimizing desk space.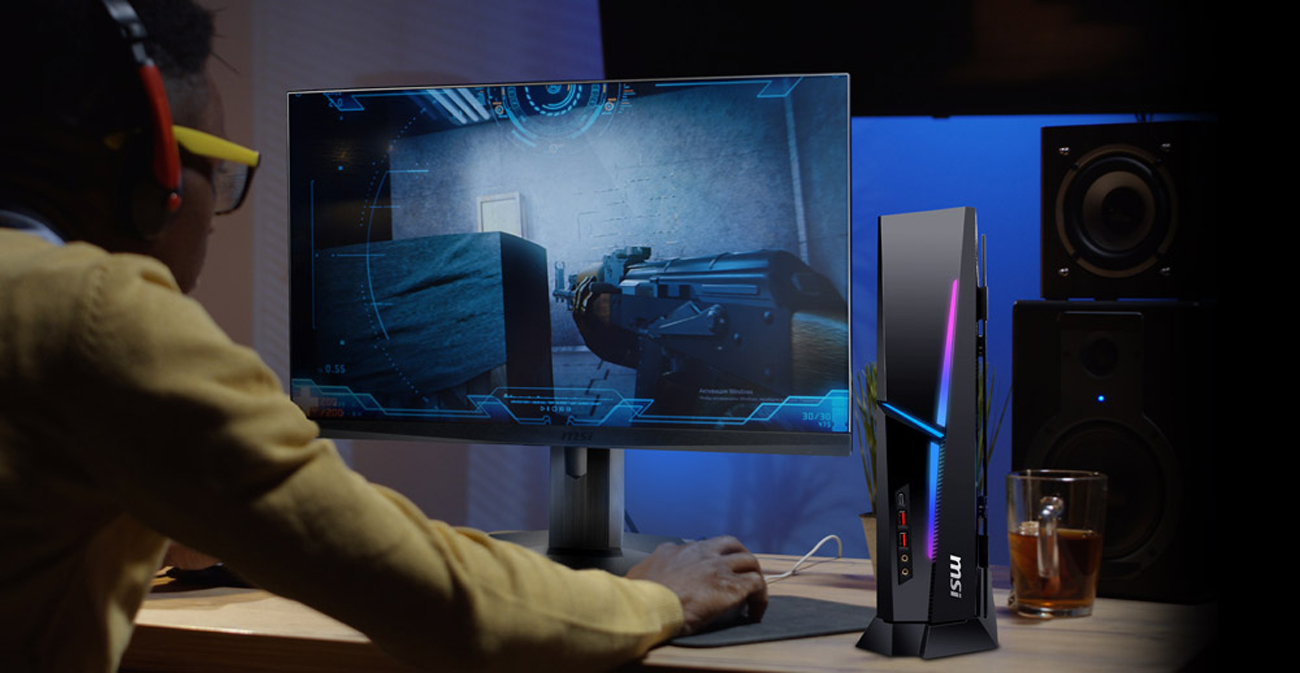 Unique in both look and functionality
MPG Trident AS carries the legacy with its door-like tempered glass side panel. Once customers changed the native metal side panel with the tempered glass one, they can easily pull the glass panel open like a door, which allows them to upgrade the CPU, memories, or hard drive without hassle.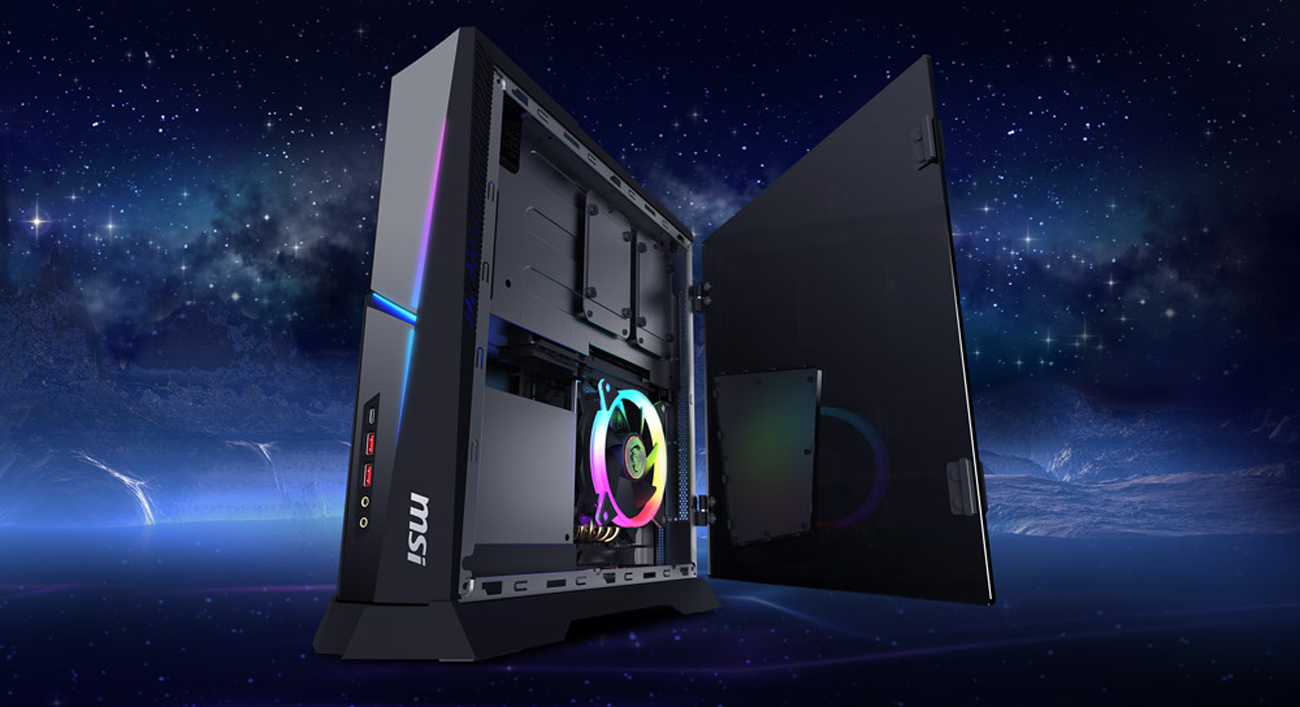 Interchangeable style that fits all
Classic or edgy? We're letting you decide! Both the classic black side panel and the sturdy transparent glass side panel with a thickness of 4 mm are at your disposal with this gaming monster.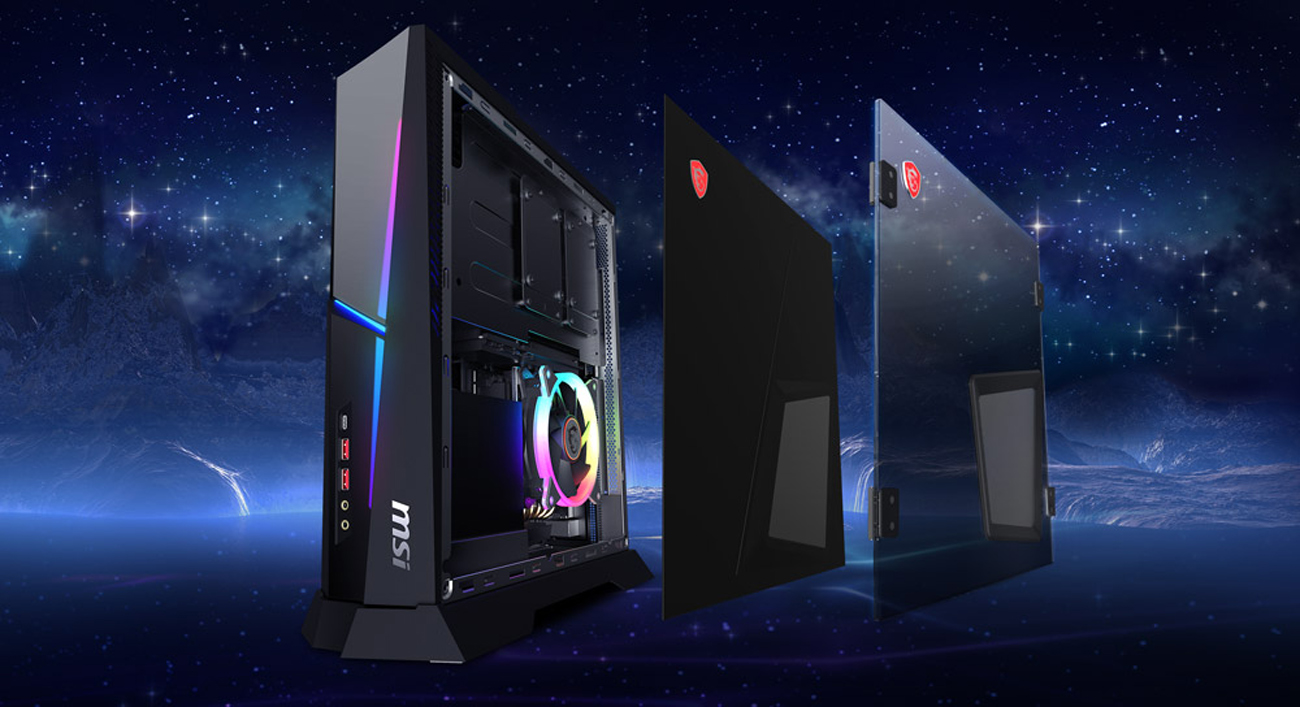 EASY tO UPGRADE
MPG Trident AS collocates the major components on the two sides – Remove two sides panels then you can upgrade the components in ease.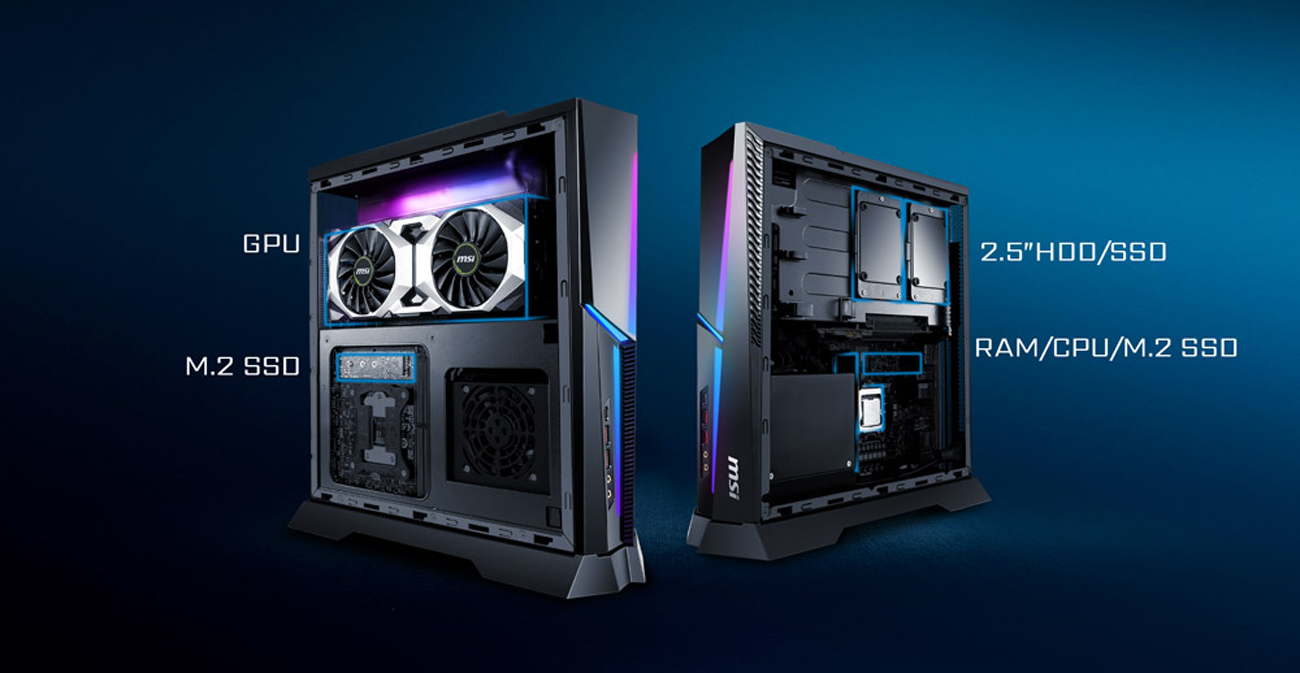 THE LATEST WiFi 6 TECHNOLOGY
The MSI Desktop features the latest Wi-Fi 6 802.11ax standard, and speed up to 2.4 Gbps, which is 3x times faster than the Ethernet LAN. The latency is also 75% lower than the previous generation. With Wi-Fi 6 technology, MSI is destined to break the speed myth of wireless connection.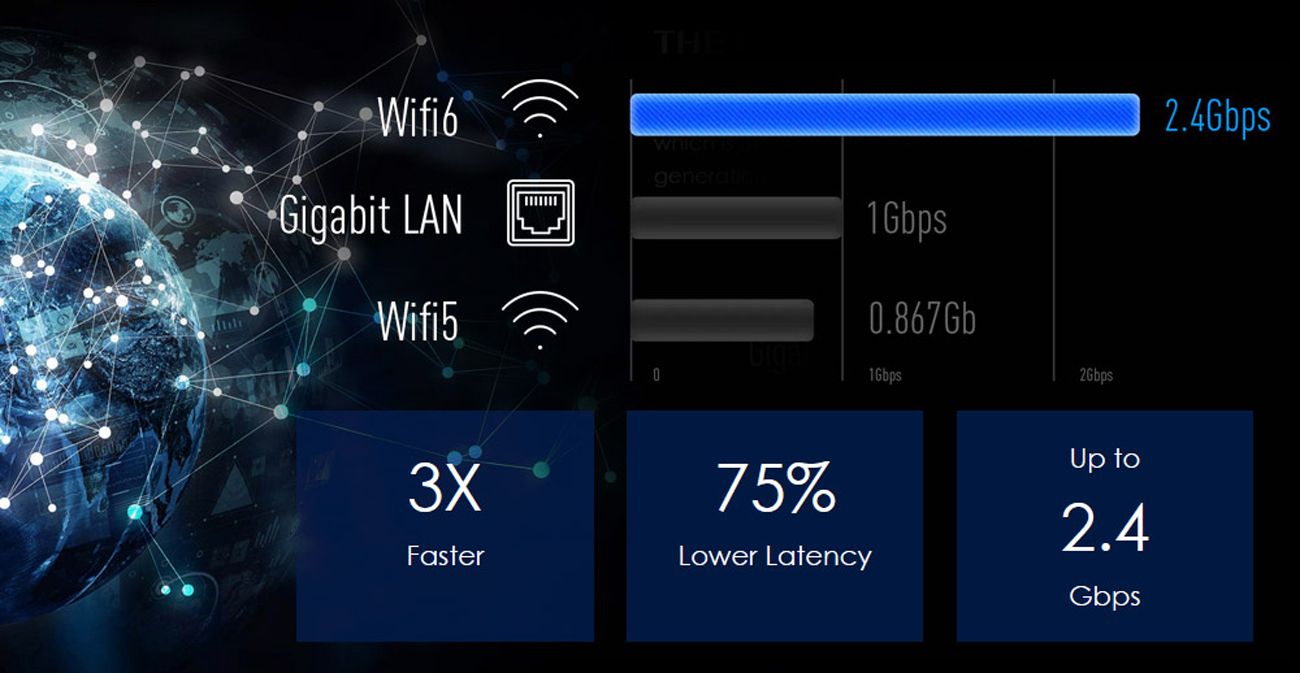 SILENT STORM COOLING
Cooling is essential for gaming systems. MSI MPG Trident AS features MSI's special and exclusive cooling technology: Silent Storm Cooling 3. Separating the CPU, VGA, and PSU in different chambers with optimized airflow, the systems cooling is completely fine-tuned and ready for many hours of gaming without breaking a sweat.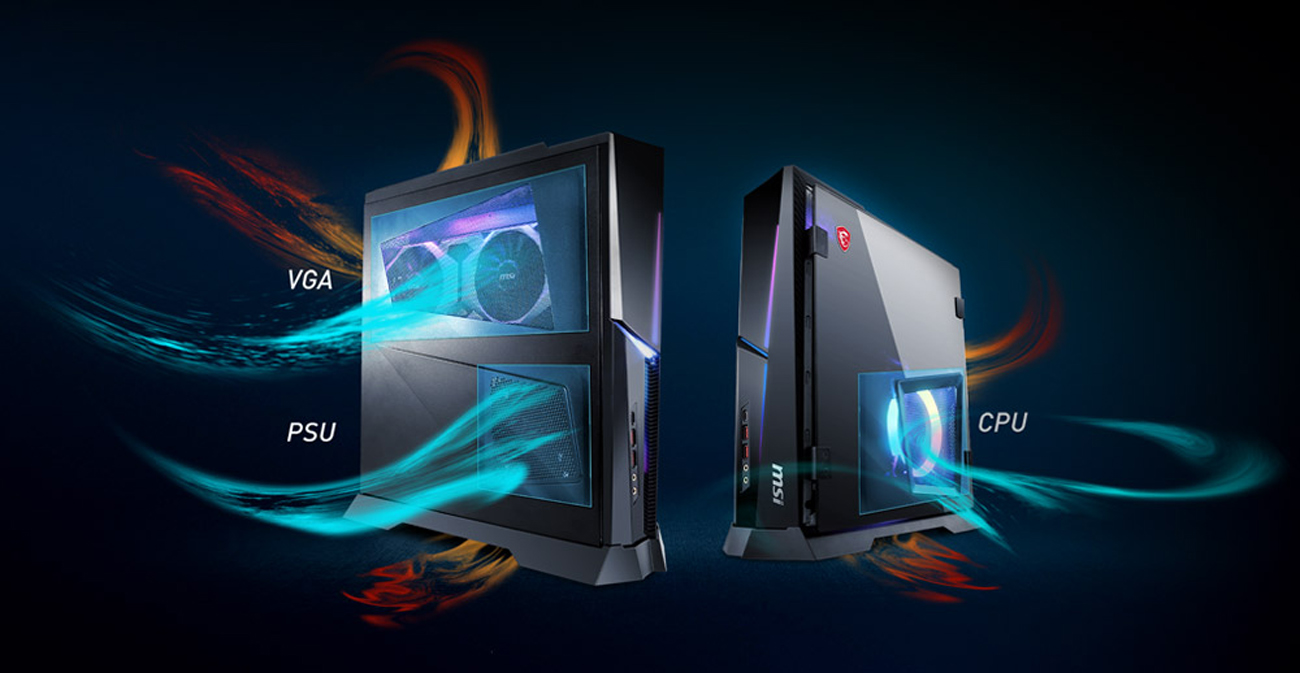 Light UP your RIG
Customize your MPG Trident AS with Mystic Light. Simply select any available colors from the palette and display your own LED effect.
* Actual features may vary by configuration.