C SERIES
Fanless operation eliminating all noise
FANLESS DISNGN
MUTES ALL NOISE
Hear everything but the PC. That's what we want.
INNOVATIVE HONEYCOMB DESIGN
MAXIMIZING HEAT DISSIPATION,
LEAVING THE EXTERIOR WARM YET COOL TO THE TOUCH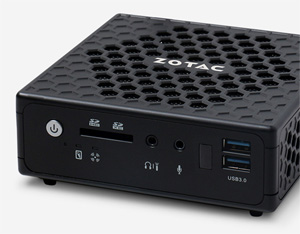 CONNECTS WITH ANY
HD DISPLAY
Take your show on the road
the silent solution for audiophiles
STREAM YOUR PODCASTS
In the silence that you desire
record audio
With perfect audio integrity
listen to your favorite music
Without background noise
POWERFUL PLATFORM FOR BUSINESSES
THE PLATFORM FOR INTERNATIONAL CONFERENCE
Selected Mini PCs are equipped with Intel UNITE, a feature that enables streamlined international conferences with simple steps.
POWERFUL SIGNAGE PLATFORM WITH 4K OUTPUT
Convey more information to your audience with up to two displays in 4K.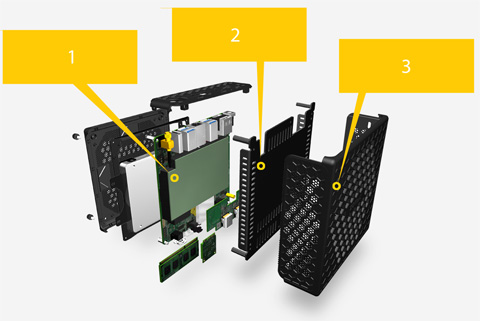 Single Solid Block Aluminum
A massive single solid block aluminum heat sink absorbs the heat from the CPU efficiently, effectively, and silently.
Metal Plate Heat Spreader
With an optimal placement, it makes contact with the single solid block aluminum to spread out the heat and increase the rate of heat dissipation to ensure maximum cooling performance
Cool Touch Exterior
A unique chassis that stays cool to the touch no matter how llong you leave the ZBOX Mini PC C Series runing. With ventilations on nearly every side, trapped heat is a thing of the past.
Leave moving parts
in the past
Solid state components provide longer product life