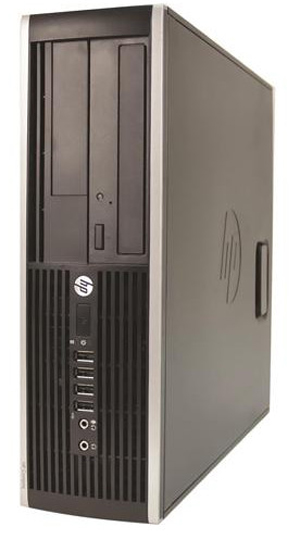 Designed to meet your daily business demands, the HP Desktop Computer 6200 (part # NE2-0334) is well-equipped in hardware and software, and offers comprehensive connectivity options. The slim/small form factor neatly fits into any tight space.
Impressive Processing Performance
The Intel Core i5 2400 processor runs at a stock speed of 3.10 GHz, delivering awesome processing power to accelerate everything you do. Dominate your to-do lists and enhance your productivity.
Large High-bandwidth Memory
Easily run multiple applications simultaneously with up to 8GB of high-bandwidth memory.
Windows 10 Pro OS
Windows 10 Pro helps you and your business do great things from anywhere and more securely, right from start.
All-around Connectivity
The HP Desktop Computer 6200 (part # NE2-0334) has placed line in and line out ports and USB ports up front for convenience. It offers VGA and DisplayPort outputs for dual-monitor set-ups, thus helping you work more productively.