Disarm your opponent
The NEW Yeyian SHOGE X01 gaming PC is your straightforward option in the Warriors PC collection from Yeyian. This system is designed specifically to excels in functionality, modularity, and thermal performance. Built with industry standard components, this system is powered by Intel Core i5 10400F 6-Core 12-Thread 2.9GHz (4.3 GHz Max Boost) CPU and equipped with a B460M Motherboard. A great value for PC performance without sacrificing any features. The Shoge X01 brings a whole new dimension to the world of the Samurais.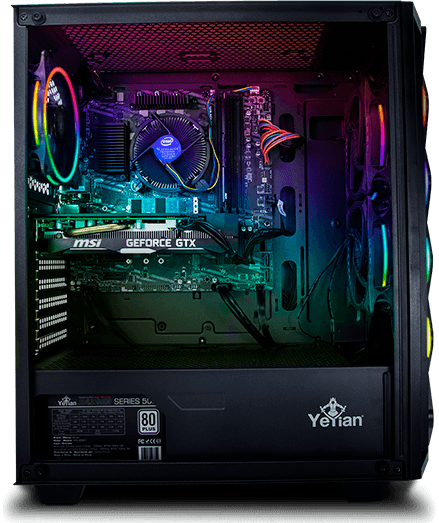 Redefine your gaming experience
Powered by GeForce GTX 1660 Super graphics card with 6GB of blazing fast new GDDR6 memory, the SHOGE X01 provides a solid gaming experience, memory bandwidth, and power efficiency for today's most popular games.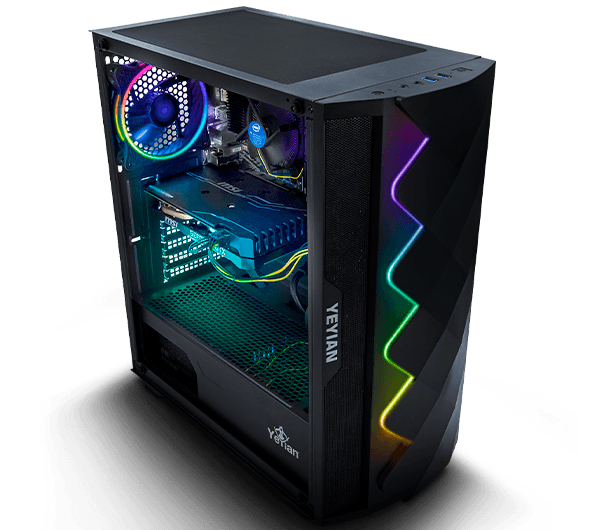 Performance-Inspired
Optimized with 8GB DDR4 3200 memory RAM, 500W 80 plus Power Supply and 512GB NVMe SSD, the gaming PC SHOGE X01 delivers great performance for those enthusistic gamers.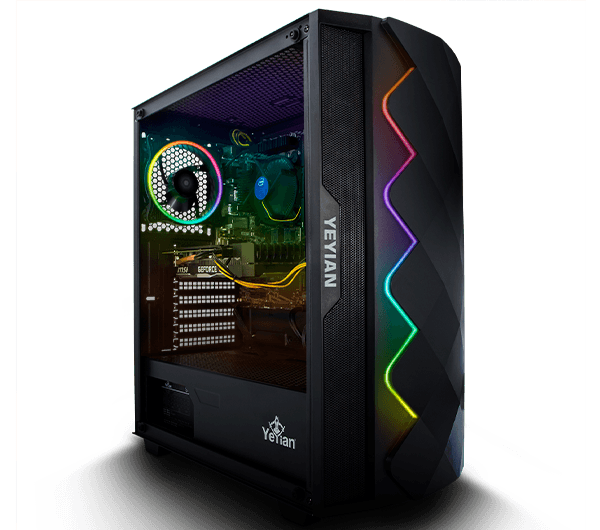 Integrated Gaming Networking
802.11ac WiFi delivers fast data transmition, stream your favorite content and enjoy a LAG free experience in all your favorite games.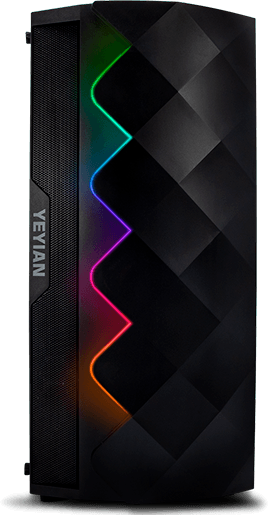 All-In-One System Technology
The SHOGE X01 come with Windows 10 Home 64 Bit installed, including Microsoft Edge, Mail, Cortana, and RGB control software, no bloatware.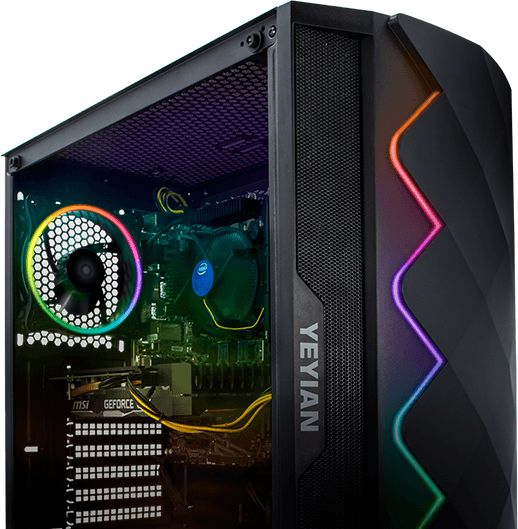 The Perfect Addition
The Gaming PC SHOGE X01 is designed with 3 pre-installed RGB fans to produce and mantain an optimal airflow to cool your system. The PC includes a multi-colored LED backlight keyboard and an ergonomic designed mouse with precise optical tracking.