Incredibly compact. Amazingly powerful.
The Intel Compute Stick sets a new stand for stick computing devices, with full computer performance at the dimension of an over-sized thumb drive. It connects to HDMI input of your monitor or TV, and transforms them into a fully-fledged computer. The quad-core Intel Atom processor and 2GB memory deliver the computing power you need for everyday tasks, like streaming online media, social networking, web browsing and light, casual games. The 802.11n wireless LAN enables fast network connection, and the built-in Bluetooth lets you control this stick PC with Bluetooth keyboard and mouse. This gadget also features a USB port for use with peripherals, and micro SD slot for additional storage. Furthermore, it is pre-installed with the Windows 10 operating system thus you can stay productive out of the box.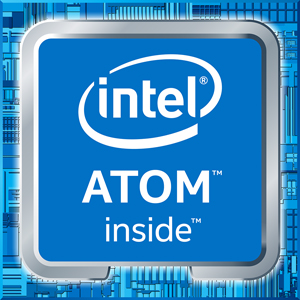 Built for Performance
While the Intel Compute Stick is small in stature, it's what's inside that makes the biggest difference: the quad-core Intel Atom Z3735F, 2GB DDRL memory and 32GB eMMC flash storage, delivering sufficient performance and capability that allows you to run multiple programs at the same time without slowing down the computer.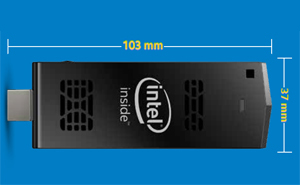 Sized for Convenience
It's not like a computer. It is a computer. Same operating system, same high quality graphics, and same wireless connectivity as a full-sized computer. Totally different dimensions.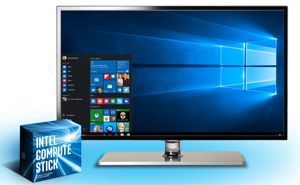 Ready Out Of the Box
Pop it out of the box. Pop it into your TV. Go. It's that easy to transform any HDMI* TV or monitor into a computer.
Usage Models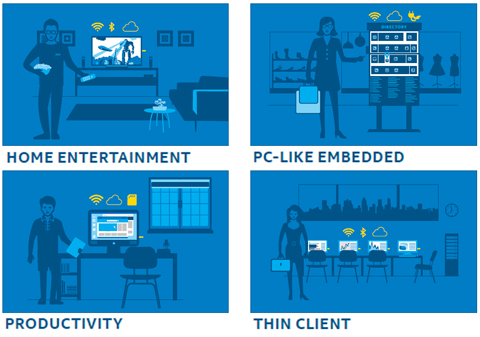 Small enough to fit in the palm of your hand, the Intel Compute Stick also offers reliability and Plug-and-Play ease of use so you can use it when, where and how you want. The Compute is a versatile solution for home, business, and PC-like embedded applications.