Get more out of your TV. Surf. Tweet. Game. Play.
STREAM
Get all your favorite movies,TV shows and LIVE sport events on your TV.

Access VOD content from your most favorite platform - Amazon*, iTunes*, YouTube*, Twitch* or Netflix* in Full HD, there are no limits! Watch your favorite sport teams play LIVE on popular stream services.
PLAY
Play casual games or stream most demanding titles from PC or Xbox*.

With Intel® Compute Stick you can play casual games in your living room. You can also stream more performance demanding game titles from your PC or Xbox*.
SURF
Get stats on your favorite player, check the latest news or find reviews for your next movie all from the comfort of your couch.

Take advantage of the full Windows computer to browse to any site on the internet with none of the restrictions found on smart TVs or streaming devices. And do it while your streaming latest movie or sporting event.
TWEET
Communicate, share, chat with friends.

Whether you are streaming a soccer match or the Oscars, never be out of touch with your friends and the celebs you follow. Keep track of all your social feeds right on the TV to make sure you know what everyone is saying about whatever you are watching.
TRAVEL
Get more from your TV no matter where you are.

Whether traveling the world or spending a night in town, see how you can bring your personal entertainment device with you. Create your unique living room experience long miles away from home. Just plug into any TV set and have your personalized entertainment system ready to enjoy.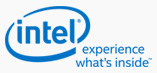 ---
Copyright © 2016 Intel Corporation. All rights reserved. Intel, the Intel logo, Intel Inside, the Intel Inside logo, Intel Experience What's Inside, the Intel Experience What's Inside logo, Intel Atom are trademarks of Intel Corporation in the U.S. and other countries. * Other names and brands may be claimed as the property of others.