Rosewill RHTB-16002 13" to 29" LCD LED TV Low Profile Tilt & Rotate Wall Mount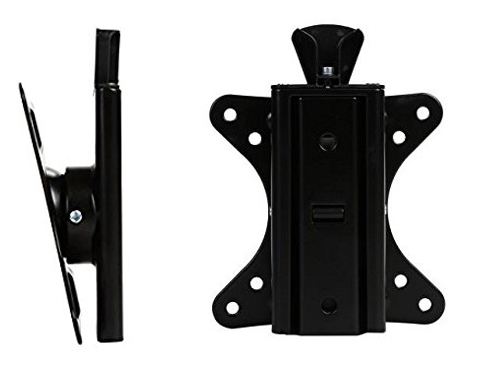 Elevate your viewing experience with the Rosewill RHTB-16002 Low Profile Tilt & Rotate Wall Mount. It supports modern flat-panel LCD monitors or displays – from 13" to 29" in size, weighing up to 20 lbs. It offers a tilting range from -10° to 10°, and allows for full 360-degree rotation, providing easy and comfortable viewing from any seat in a room.
With only 1.4" (3.5cm) ultra-low profile, this wall mount sits almost flush against the wall, providing a "built-in" appearance. Installation is easy. It features a 100mm x 100mm max VESA mounting pattern to fit a wide selection of flat panel monitors/displays. Safety screws are included to prevent accidental lift-off of the display. The heavy-duty steel construction provides long-lasting durability.