Reduce stress, focus your mind and improve concentration with Muse.
Give your brain a workout with Muse: the brain sensing headband. Muse is a brain fitness tool that helps you do more with your mind, and more with your life.
Muse detects your brainwaves the same way a heart rate monitor detects your heart rate. Use Muse during a focused-attention training exercise and get real-time feedback on how your brain performs. Train your brain today, and over time, to reduce stress, alleviate anxiety and improve cognitive function.
Product Features
Step-by-step instructions get you started quickly and easily
Real-time audio feedback to guide you
Have fun and stay motivated with a built-in training plan
Based on a scientifically proven approach
Compatible with most Android and iOS smartphones and tablets
30 day Satisfaction Guarantee
1 Year Warranty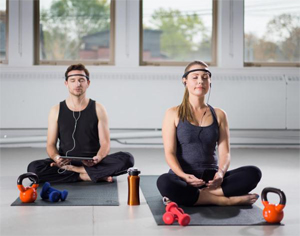 Why Train Your Brain?
According to psychologists at Harvard University, people spend 47% of their day thinking about something other than what they're currently doing. That distraction can have a negative impact on overall happiness.
Now you can start a brain fitness routine with Muse. Muse uses scientifically proven techniques to teach you to better manage daily stress. With regular use of Muse, you'll learn to resist distractions and respond in a more thoughtful and calm manner to the events of your day.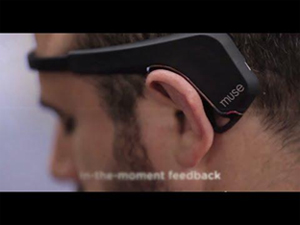 Change the way you respond to stress.
Muse goes beyond simply counteracting the symptoms of stress to changing your whole physiological and emotional response to stress. With stress in check, you'll be more productive; and as research shows, you'll be happier too.
Why choose Muse to build a better brain?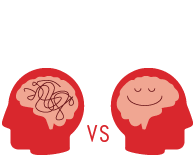 Motivates you to change your brain
Improves how you respond to stress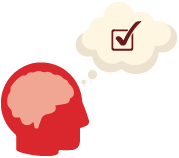 Gives you a lasting feeling of self-control
Can improve your emotional state
Extended use can have lasting results
Designed to help you form the habit
Have fun. Stay motivated. Keep improving.
It's fun and easy to form a daily brain fitness habit with Muse. Earn points and rewards, set personal goals and track your progress with charts and graphs.
4 Easy Steps to Training Your Brain
3 minutes a day, any time, anywhere.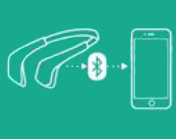 1: Connect
Connect the headband to your smartphone or tablet via bluetooth.

2: Exercise
Get real-time audio/visual feedback as you're guided through a focused attention training exercise.

3: Track
Your rosults are saved in your private account. Use the exclusive Calm app to follow your progress over time.

4: Improve
Enjoy greater composure and focus through regular exercise with Muse.
How Muse Works
Muse detects your brain signals during a focused-attention exercise the same way a heart rate monitor detects your heart rate during physical exercise. Muse slips on quickly and easily over your forehead and wraps behind your ears. Download the companion app, Calm, to your mobile device, and connect the headband wirelessly via Bluetooth. Muse is ready to detect your brainwaves as you perform a guided exercise with Calm.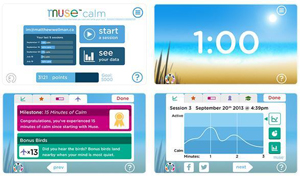 The Calm app transports you to a virtual environment where your goal is to control the weather with your thoughts. Muse uses audio/visual cues to alert you to a change in your brain state. When your mind is calm and settled, you hear calm and settled winds. When your mind is active, the winds will become gusty. Learn how your mental state is changing as it happens.
Over time, Muse trains you to catch your distractions earlier - improving your focus and concentration.
Privacy, Safety and Quality - Guaranteed.
Trusted Technology
Muse features the same clinical grade EEG technology used by medical professionals, and has been tested and certified in accordance with regulatory standards.
Certified Safe
Muse is tested and certified to meet all safety standards.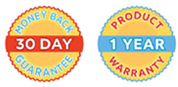 Satisfaction Guaranteed
Muse includes a 30 Day Money Back Guarantee and 1 Year Warranty, our commitment to quality and outstanding care.
Your Privacy is Our Priority Product
Your data is safely and anonymously stored. We take our users' privacy seriously, and everything we do is governed by a comprehensive privacy policy.
Device Compatibility
Connect to the free Calm app with a wide variety of mobile devices:
iPhone 4S+
iPad 2+
iPad Mini 1+
iPod Touch 5G+
Samsung Galaxy S3+
Samsung Galaxy Note II+
Samsung Galaxy Tab 2+
Product Specifications
Up to 5 hours of continuous battery life
7 sensors for better detection
Flexible adjustable headband
Dual charging ports for use with MircoUSB cable (provided)
LED lights indicate when Muse is on, off, in Bluetooth pairing mode and requiring charge
Dimensions: 7.5" H × 5.5" W × 7.5" L
Shipping weight: 1.32 lbs
Appropriate for ages 16 and up
---