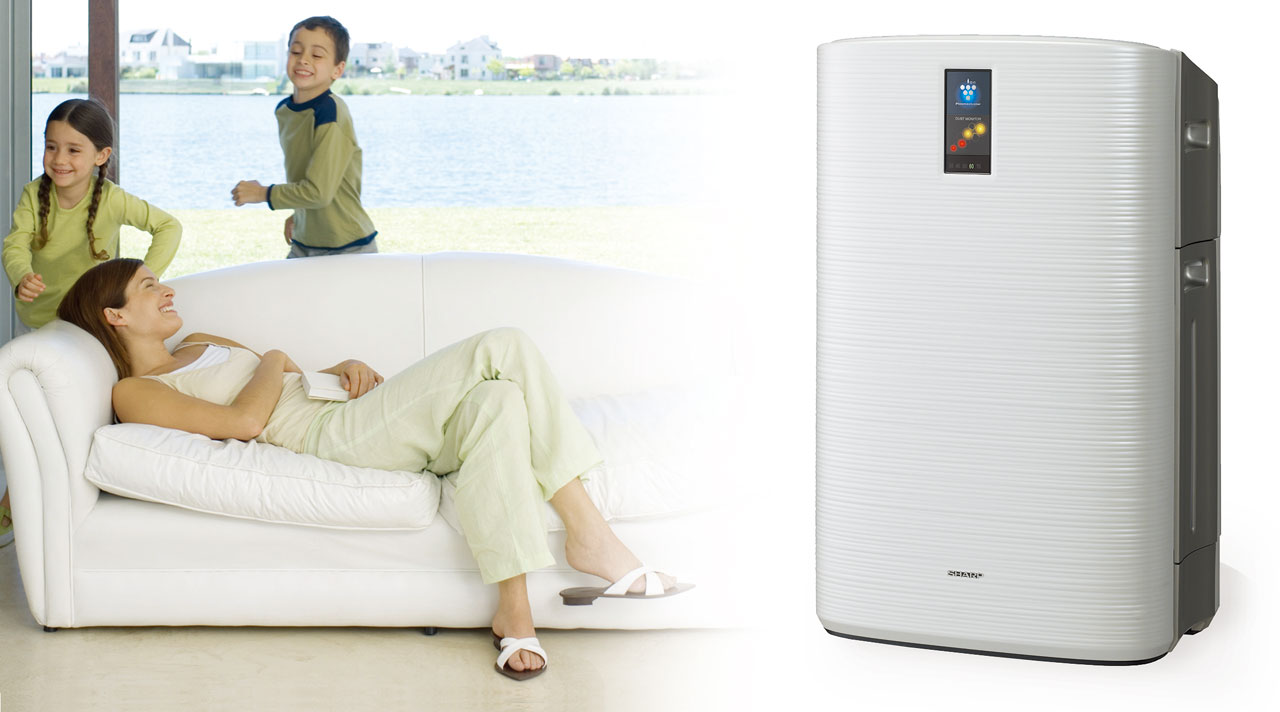 Sharp True HEPA Plasmacluster Air Purifier with Humidifying Function for Medium Rooms (KC850U)
The KC-850U offers a combination of air treatment technologies to make you and your family more comfortable, whatever the season. Its three-stage filter system removes particles and absorbs odor, while the revolutionary Plasmacluster Ion Technology actively refreshes the air with charged ions. A built-in humidification system uses natural vaporization to adjust the humidity level in the room. What's more, the integrated sensors offer constant monitoring to help maintain the air quality and humidity at an optimum level.
New Humidification Function adds humidity to the air for more comfortable air quality, especially in colder weather. It also helps reduce static electricity that results from dry air.
Front Display shows Plasmacluster operation, dust monitor and humidity level.
True HEPA Filter captures 99.97% of particles as small as 0.3 microns from the air that passes through it, including pollen, mold, pet dander and dust.
Plasmacluster Technology splits water molecules into positively and negatively charged ions which spread throughout the room. This system effectively refreshes the air similar to the way nature cleans the environment near waterfalls or just after a thunderstorm.
Clean Sign Indicator shows the level of impurities in the air passing through the filter so it's easy to see the progress as healthier, cleaner air is returned into the room.
Manual Operation lets user choose among 3 fan speeds and the Quick Clean mode.
Automatic Operation uses sensors to automatically adjust fan speed for the degree of cleaning and/or humidification required.
Library Quiet operation is ideal for bedrooms and living rooms. Silent Mode is as quiet as 22 decibels, about the volume of rustling leaves. The KC-850U is among the quietest Air Purifiers with a true HEPA filter available anywhere.
Energy Efficient operation means it's easy on the wallet. With its advanced technologies, it is 35% more energy-efficient than standard models, making it ENERGY STAR qualified. So it can operate all the time, saving money while improving the quality of the air.
Ultra Long Life HEPA Filters require changing only once every five years* so operating costs are low.
Stylish Design looks great in any home or office.
* Depending on use and room conditions