Panasonic 1200 Watts Stainless 1.2 Cu. Ft. Countertop Microwave Oven with Inverter Technology
Quickly cook meals and snacks with the stylish, powerful Panasonic 1200 Watts Stainless Countertop Microwave Oven. It features a spacious 1.2 cubic foot capacity, and a 13.4-inch turntable to evenly heat and cook breakfast foods, after-school snacks, and more. The 1200 Watts high power enables quicker cooking, while the exclusive Panasonic Inverter technology delivers a seamless stream of cooking power even at low settings for precise cooking that preserves that flavor and texture of your favorite foods. The NN-SN686S features sleek, embossed-look membrane keypad, touch controls, and more for a practically effortless cooking experience. The stainless steel silver finish perfectly complements any kitchen décor. Plus, this microwave oven complies with 2016 DOE Energy Conservation Standards.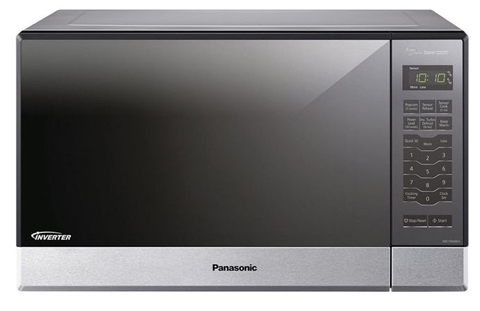 Better Cooking with Inverter Technology
Exclusive Inverter Technology delivers a seamless stream of cooking power even at low settings. With the continuous, linear output of Inverter, not only will your food be easily and quickly prepared, you can confidently cook, and even poach, braise and steam foods to perfection. Just as important, the essential vitamins and nutrients you expect in all your meals will be retained.
Great Cooking, No Guesswork
With one-touch sensor cook and reheat, Panasonic takes the guesswork out of creating great meals by automatically setting power levels and adjusting cooking, defrosting and reheating times. The sensor measures the amount of steam naturally produced during cooking and signals the oven's advanced microprocessor to automatically calculate the remaining cooking time at any power level for optimum results.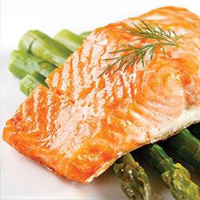 Sensor Inverter Turbo Defrost
The microwave oven is also designed with Turbo Defrost to help prepare food more efficiently than any Panasonic microwave before it. This advanced feature utilizes a microwave sequencing system based on Inverter's continuous-power delivery method to thaw foods more evenly and quickly.
Sleek Controls
This 1200W high-power microwave represents the best in microwave cooking today. Intelligent, embossed-look membrane keypad and controls provide 14 preset menu options for everyday meals and snacks, plus the manual controls you need for more adventurous menus. Controls and sensors automatically set power levels, monitor and adjust cooking time and when done, keep foods warm until ready to serve.
Keep-warm Feature
A handy keep warm touch control keeps foods warm up to 30 minutes after food is prepared. A steady delivery of low microwave power maintains food temperatures at a constant level without overcooking. So, foods like stew, gravy and desserts remain warm in the oven for up to half an hour after cooking.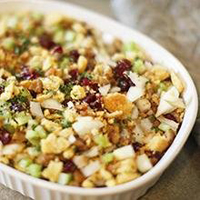 More Conveniences
More everyday advantages include a large 13.4-inch diameter glass turntable and a Quick:30 touch control to quickly reheat foods and beverages, and add extra prep time when needed in half-minute increments. A handy delay start feature, 3-stage cooking, bright, time-of-day clock and versatile timer provide even more conveniences. An easy to set child safety lock is also provided to keep young hands from operating the oven.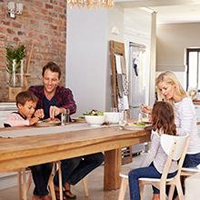 Maximum Interior, Minimal Footprint
The smarter, more compact transformer and capacitor that comprise the Inverter power unit occupy less interior space than other brands to provide a larger space for cooking. These smaller, more efficient units are also up to eight pounds lighter than conventional microwave components. All of which adds up to less weight overall and a minimal exterior footprint when placed on a counter.